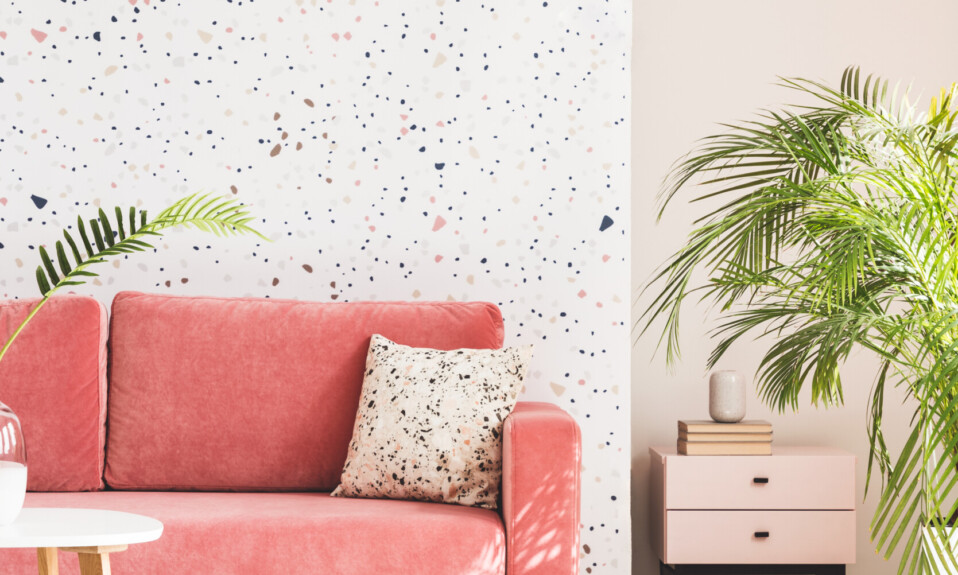 Have you been on the hunt for cool wallpaper ideas but don't know where to begin? Let the wisdom of Décor Aid interior designers put you at ease as they've shared their takes on cool room wallpaper ideas that'll be sure to make your walls sing.   After all, room-defining wallpaper isn't as cumbersome of an addition as it once was before. In fact, thanks to both print and application innovations, installing and removing wallpaper is easier than it has ever been. So to help you get the look right with the best wallpaper application type and prints for your walls, consider these wallpaper styles as an inspiring starting point to easily transform a space in a single go.
WHEN IT COMES TO MODERN WALLPAPER TYPES, WHAT DEFINES THEM?
Since wallpaper is much easier to use, here's a look at the different types readily available on the market to consider.
Quick Clean Wallpaper
Perfect for kitchen wallpaper ideas, bathrooms, and high-traffic areas alike, easy-clean wallpaper is just that. See a spill or a stain? Feel anxiety no longer as you can wipe away every day imperfections and accidents in just a few minutes. Look for specialized coated Teflon wallpaper that allows you to clean your wallpaper effectively, so you can beat any messy spills. Which also makes it a much more affordable alternative to a tiled kitchen backsplash. Talk about cool wallpaper ideas for walls that might just be easier to work with than standard paint.
Easily Removable Wallpaper
Long gone are the days of tedious wallpaper removal as removable wallpaper allows you to simply peel away the covering when you'd like – without harming your walls. Which is great if you'd like to transform a room every now and then without having to spend a fortune or bring in professionals for both installation and removal. And most are often waterproof and washable, making them another terrific option for high-traffic areas as well.
Classic Wallpaper
Standard wallpaper still makes for cool wallpaper ideas for walls even though it harkens back to the difficulty that often stressed homeowners in the past. Sure they may be easy to clean and stay adhered to walls better, however, they will need to be professionally installed and removed. That said, today's classic wallpaper options won't damage your walls after removal like the once did.
SMALL-SCALED PRINTS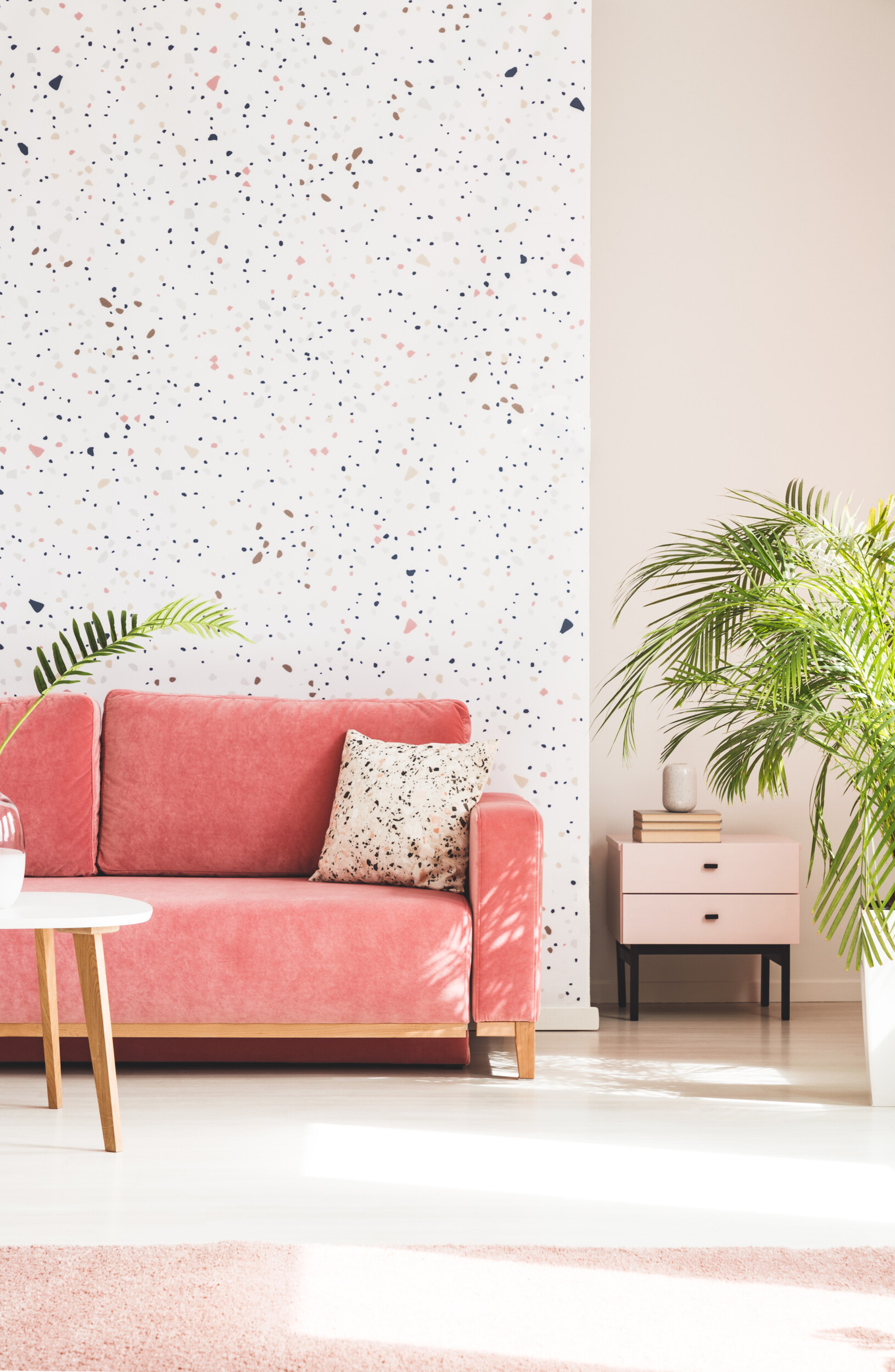 If you're looking for strikingly cool wallpaper ideas for home but on short on space, skip out on oversized prints that will only make it seem smaller. Instead, go for delicate small-scaled prints that will still help to define a room in style without screaming. Think two-toned dot and floral prints that are naive in feel yet room-defining in effect.
TONAL TAKES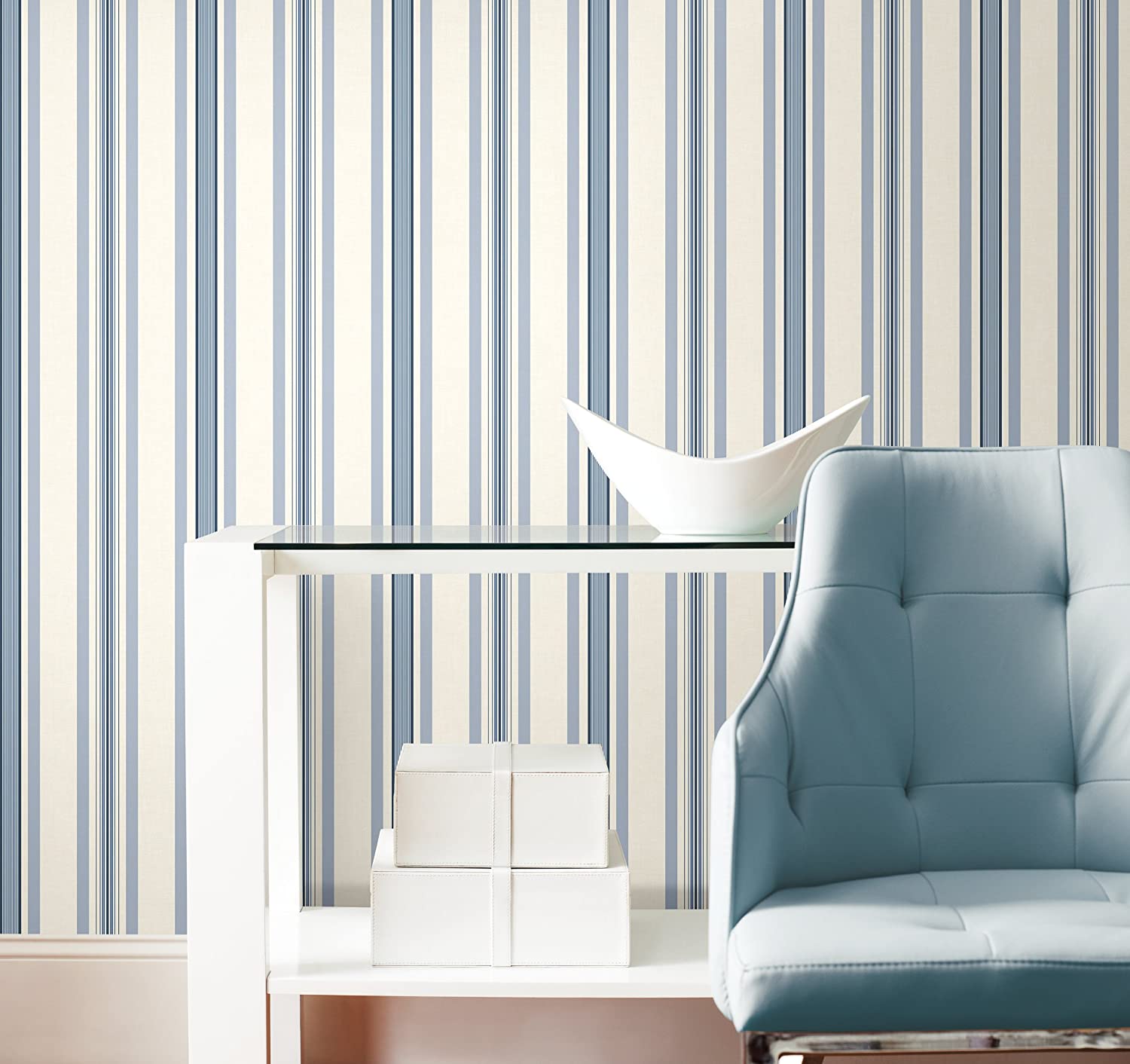 Another great take on cool wallpaper ideas for challengingly small spaces, tonal striped and patterned wallpaper is great for keeping the look easy on the eye while creating a layered play of soothing colors.
So instead of going for bold and expressive hues, keep it subtle and opt for neutral combinations that will still allow you to introduce some needed color and depth in small spaces.
SUBTLE HUES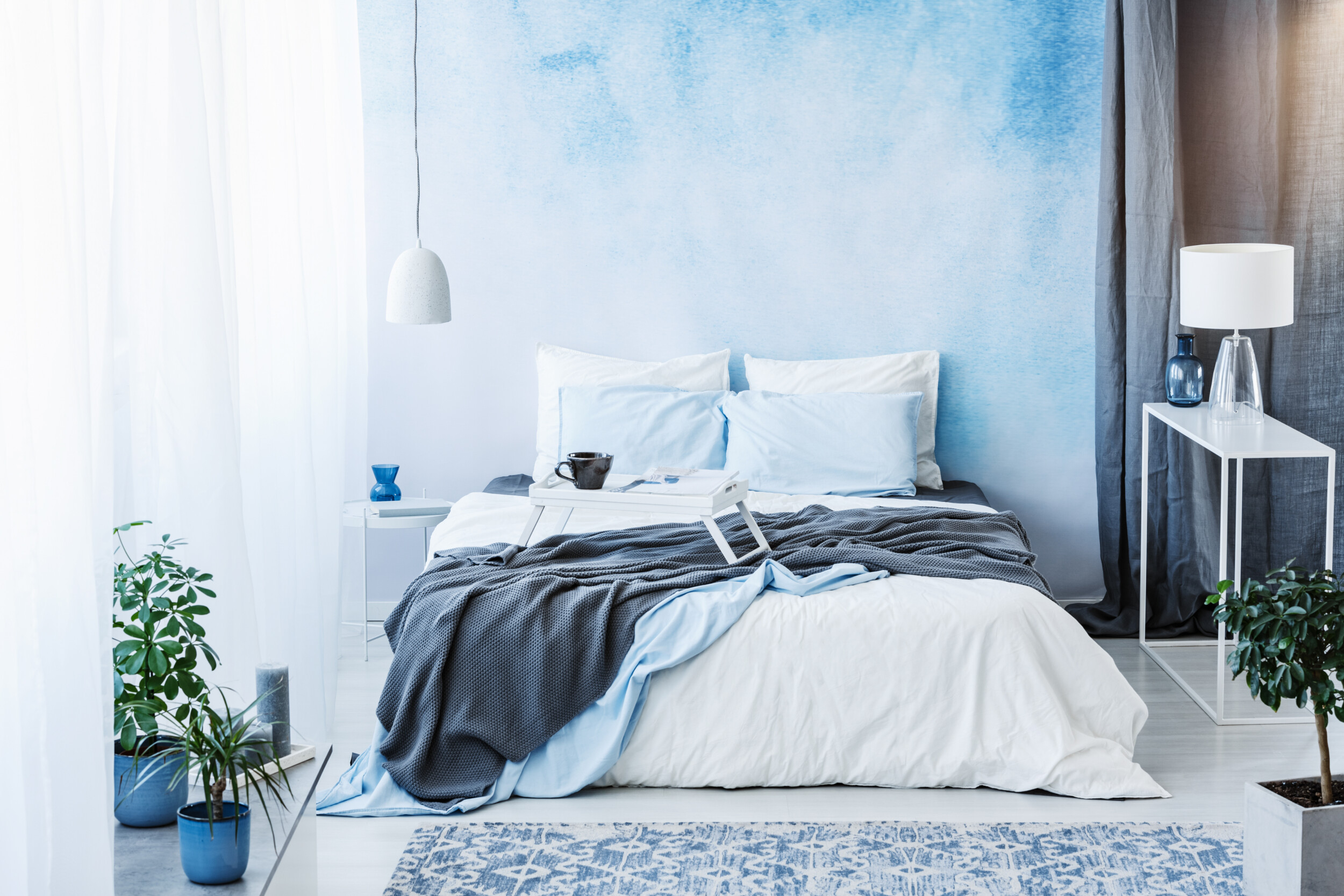 Again, you can't go wrong with keeping the look simple. In fact, by going for calm hues and patterns, it may just help you appreciate your wall covering choices all the longer since they don't elicit too much of an emotional response. And when it comes to reselling your home, subtly cool wallpaper ideas for home will be sure to meet a potential buyer's approval as the look will remain timeless in appeal for the long haul.
ART-DECO-INSPIRED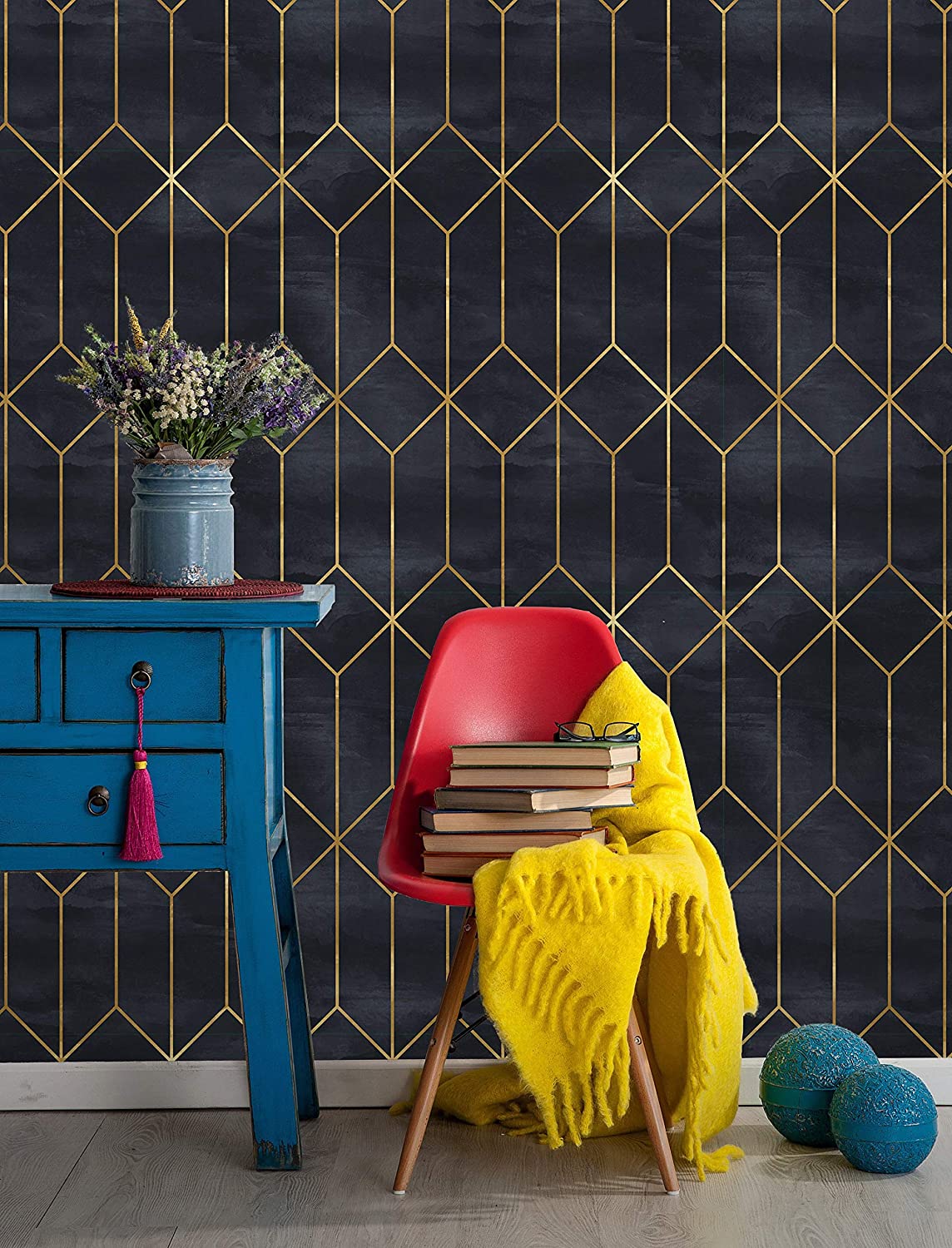 Though the era is about to celebrate its centennial in the world of interior design, the heady appeal of symmetrically graphic Art-Deco-inspired prints and patterns continues to endure thanks to its every day sense of decadent glamor.
Go for a powerful look with a similar feel and consider using it for only an accent wall to keep the look modern and fuss-free.
FAUX MARBLE LOOK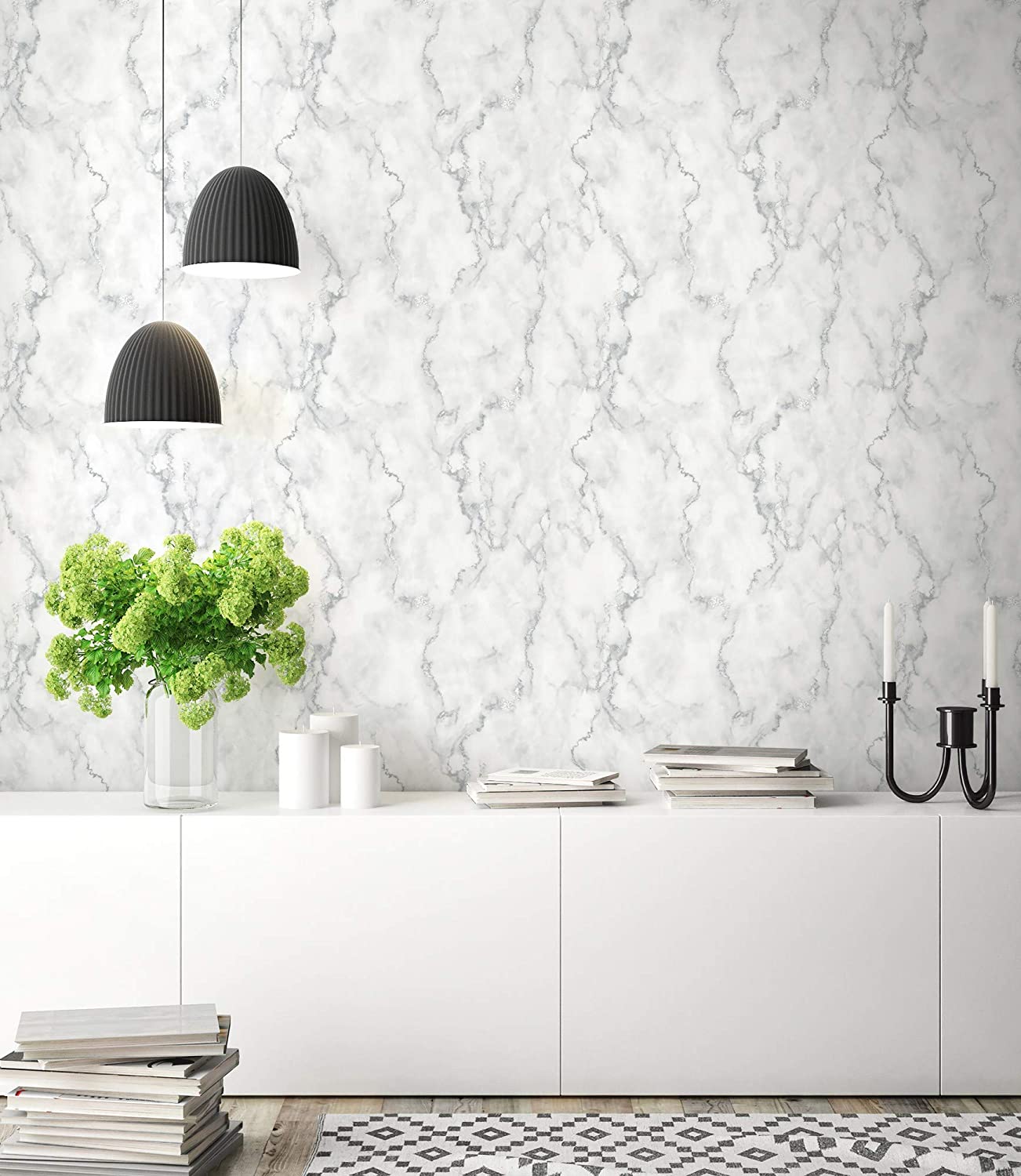 Sure, who wouldn't want marble covered walls in their home? But the price tags make it out of the question for most homeowners. But thanks to modern wallpaper ideas and innovations you can get the look without it looking too faux via marble printed wallpaper. Create a rich sense of visual play with a marble printed wallpaper that will instantly make any room look all the more expensive. As when it comes to cool wallpaper ideas for home, sometimes all you have to do is be a little creative and think outside of the box.
COASTAL STRIPES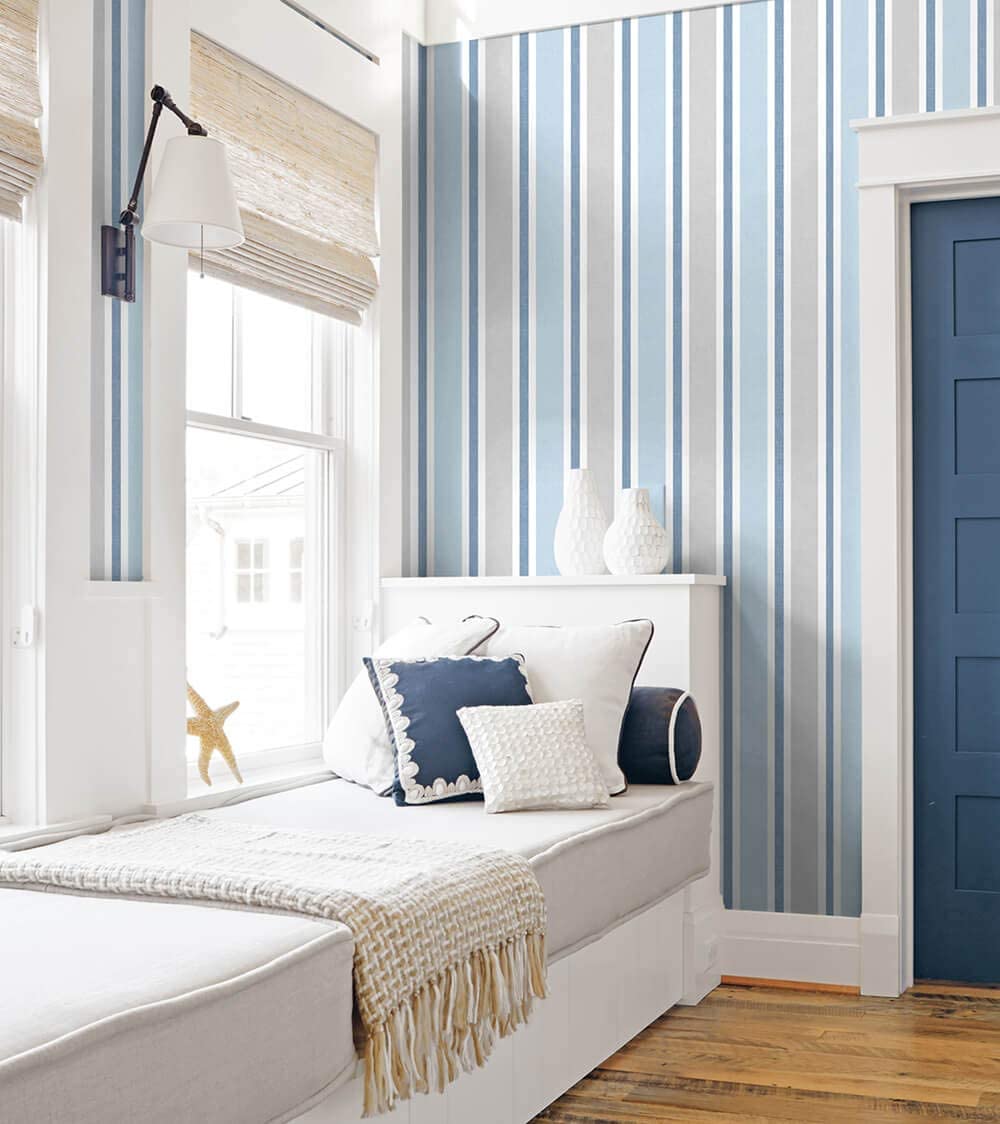 Create a delightfully refreshing coastal-inspired feel with modern wallpaper ideas that evoke the spirit of the sea and fond memories beachside during warmer seasons. To get the look right, keep it simple and go for wallpaper that features a simple blue and white color combination paired with vaguely nautical details.
ETHNIC-INSPIRED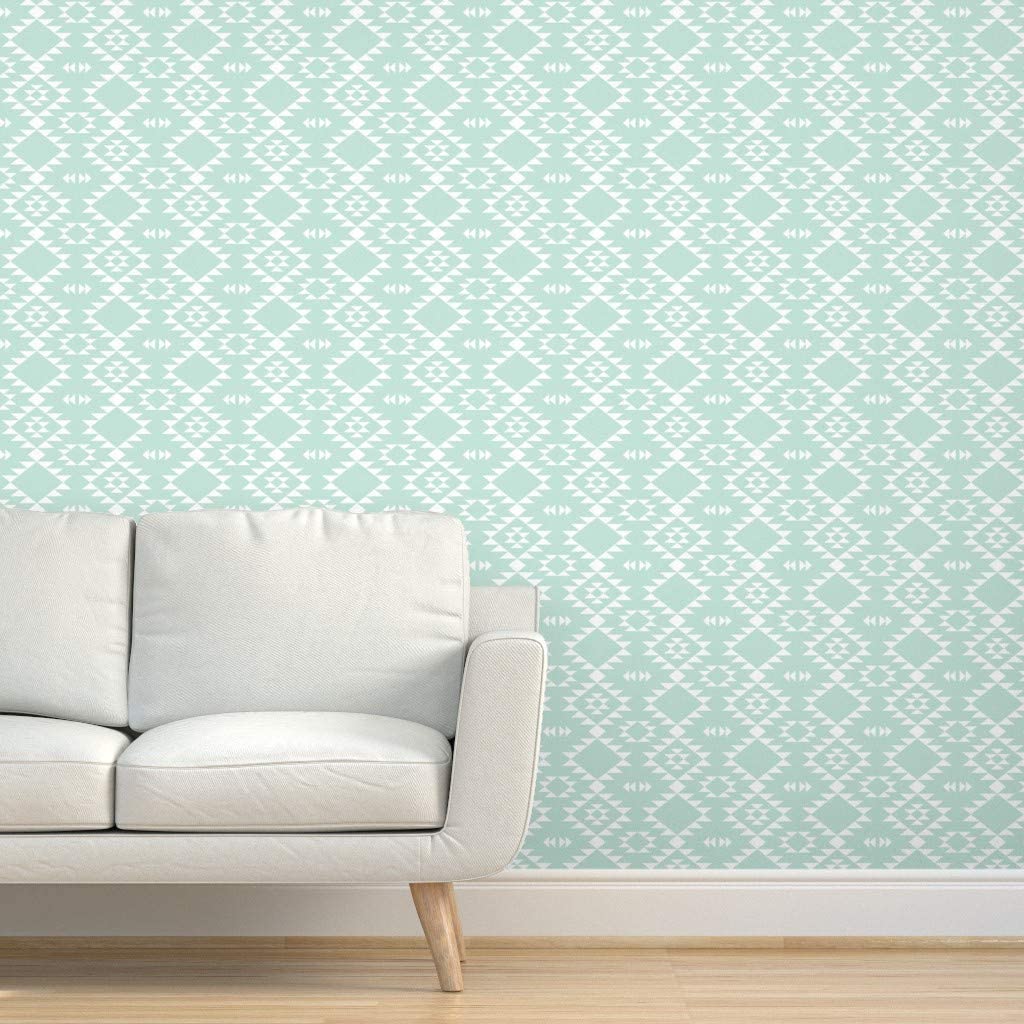 Channel a far-flung wanderlust feel with cool wallpaper ideas that celebrate the culture and spirit of various ethnic-inspired design movements for a unique and rich feel. Go for batik prints, Japanese Shibori, and tie-dye effects.
BOLD SYMMETRY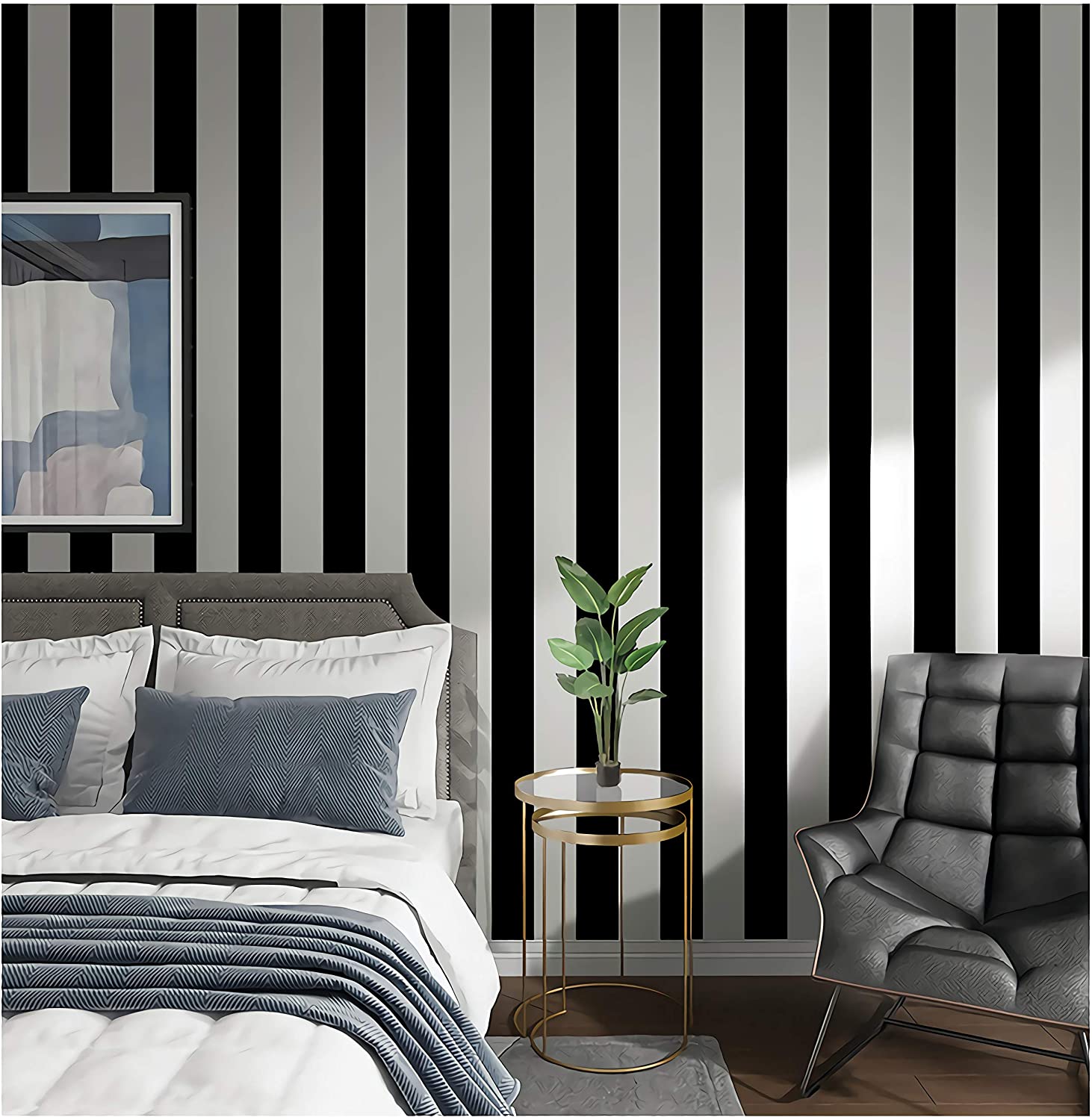 Nothing beats striking symmetry in spaces large and small and when considering cool wallpaper ideas that will remain timeless in feel, this take on wall coverings should be at the top of your list. Think oversized stripes and symmetrical patterns that are playful in scale.
DRAMATIC BLACK AND WHITE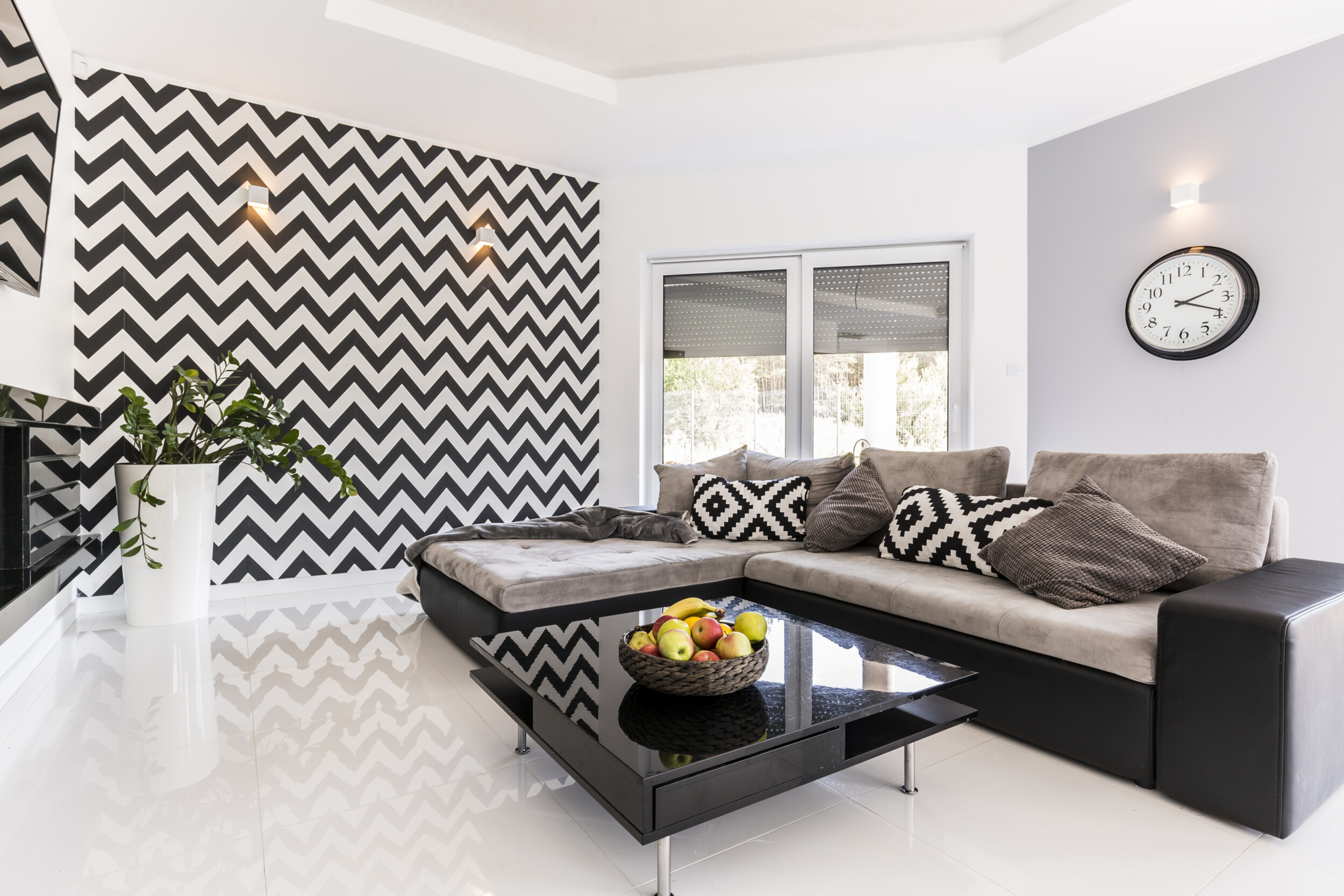 A black and white color scheme makes for dramatically cool wallpaper ideas with a crisp feel in any room. Let the classic combo redefine a space and pair it with bold hits of color to really emphasize the look.
And since it's a great combo for even the smallest of spaces, think of it as a classic that you can work to your advantage as trends and tastes change since it will always look fresh.
MEMORABLE MOMENTS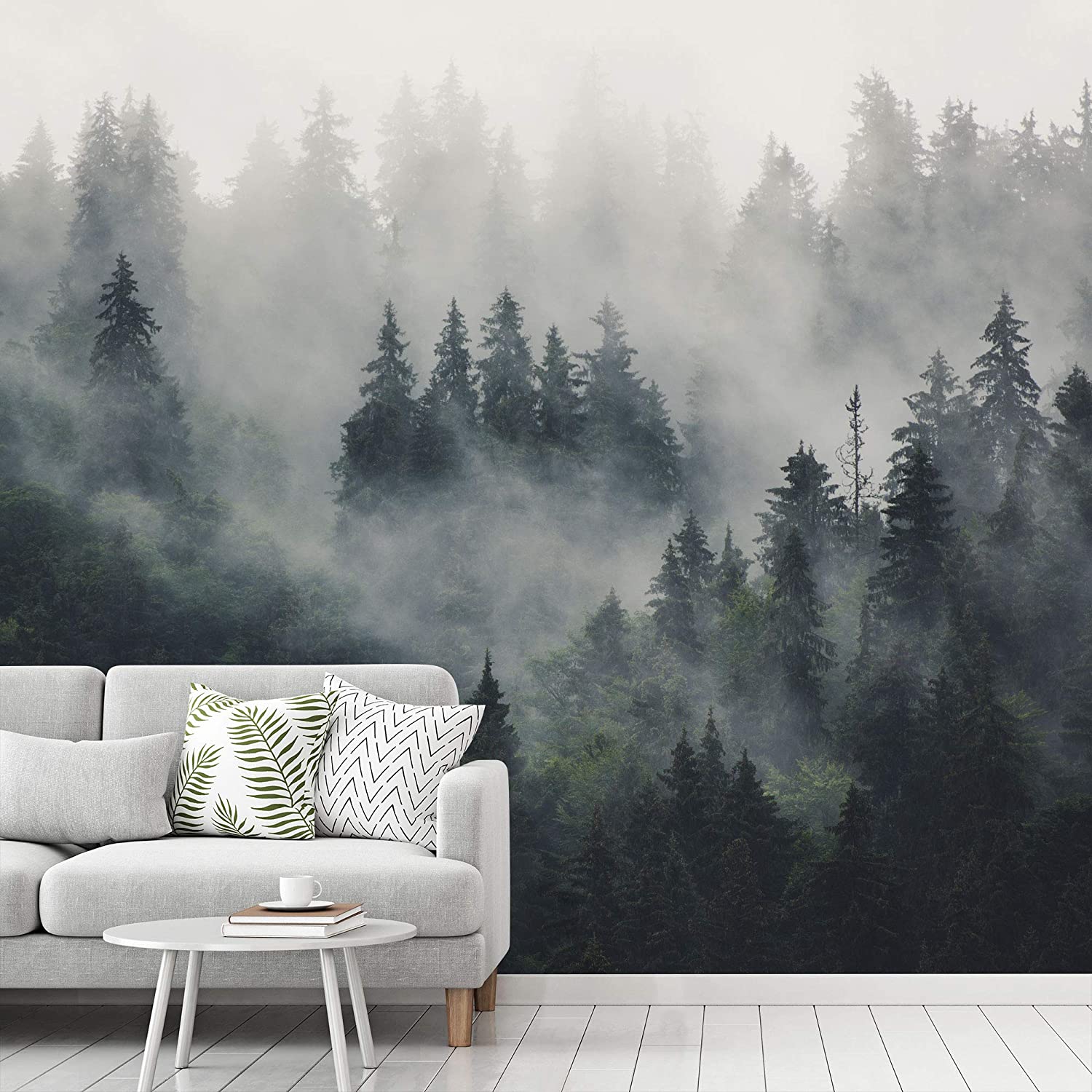 When it comes to room-defining modern wallpaper ideas in even the smallest of spaces, think about how you can really create a remarkable feel that'll keep guests intrigued long after they've left. Think prints filled with personality and delightful plays on nature and elements that have an organic feel to them.
TRADITIONAL TOILE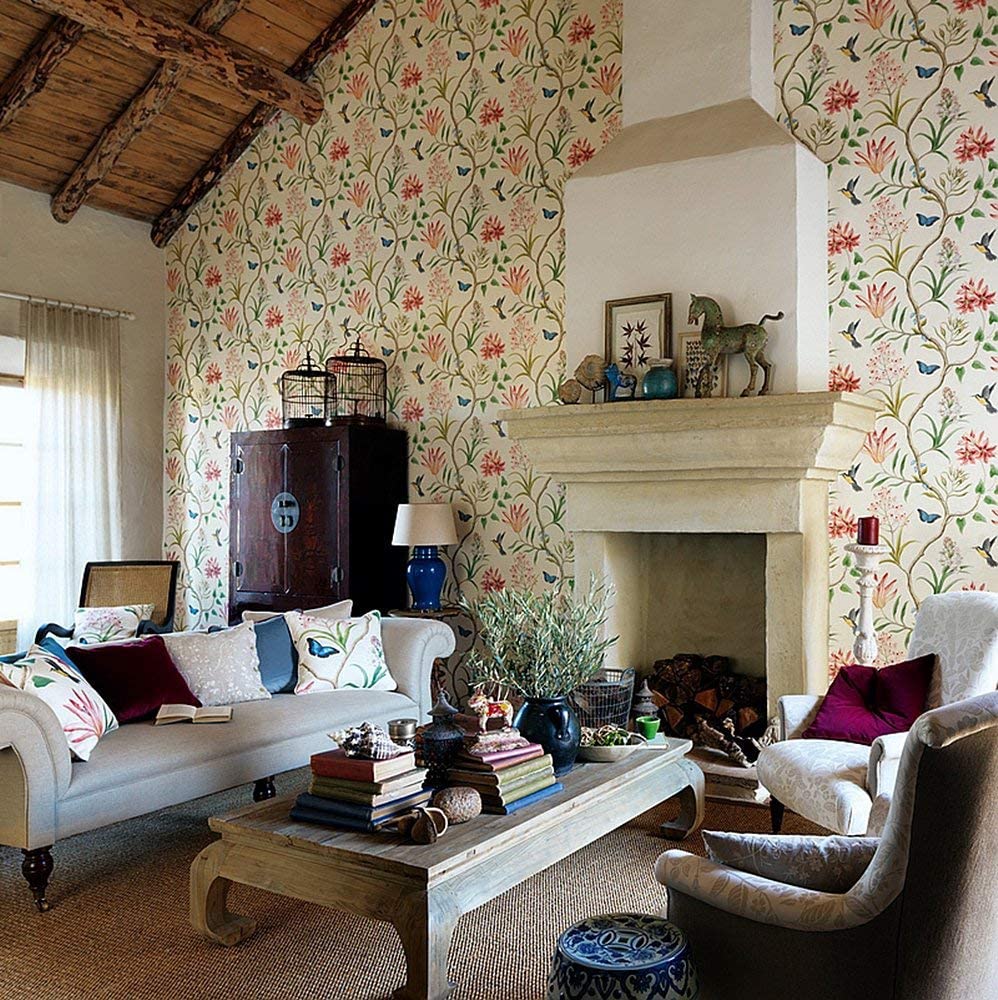 Since nothing beats the look and feel of the familiar, consider going for modern wallpaper ideas that touch on the traditional with a toile printed wallpaper with a twist. Think dramatic and unexpected additions that make the print feel of the moment and even forward thinking.
FANCIFUL FLORALS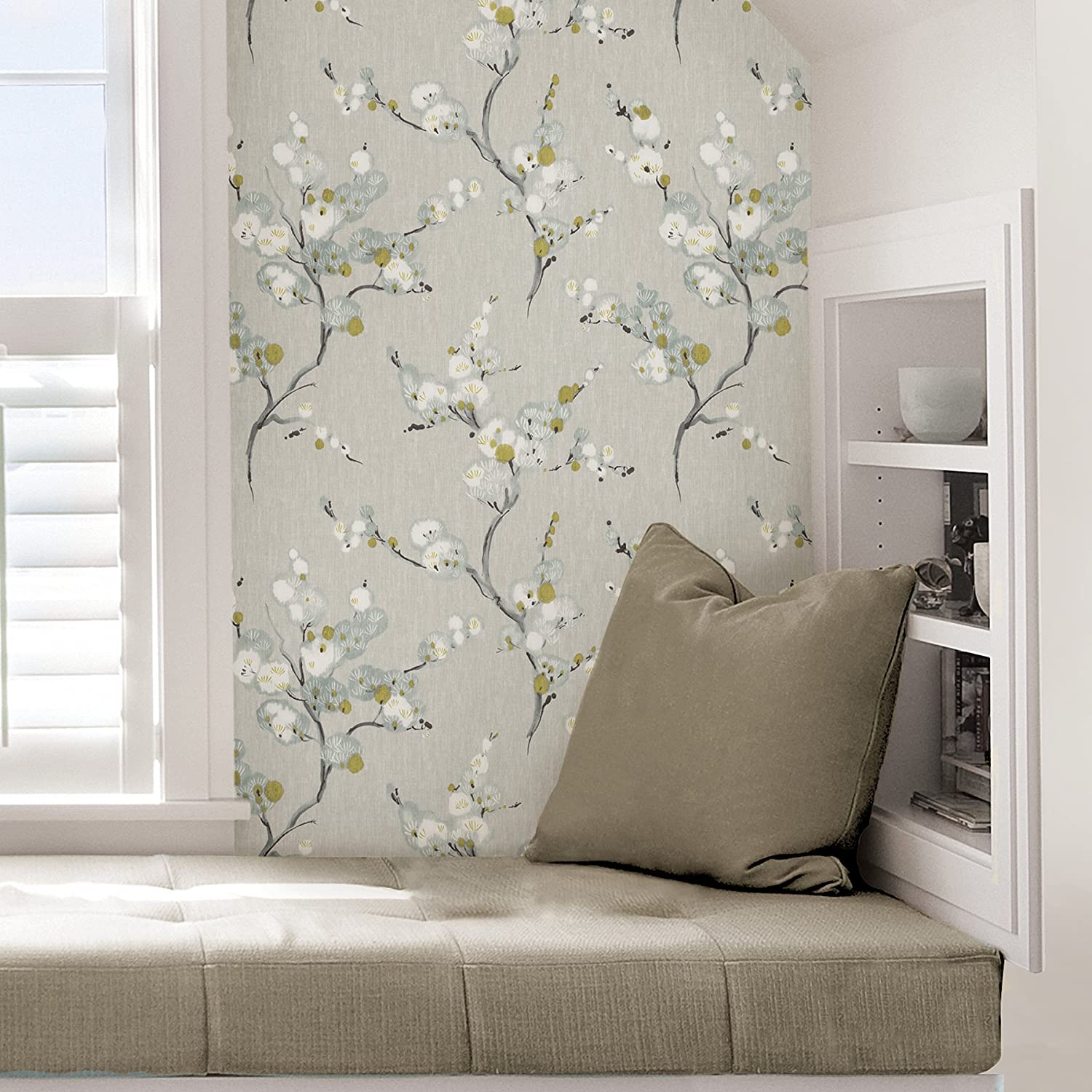 Another riff on the classics, a bountiful floral print can also be considered as cool wallpaper ideas thanks to updated plays on florals that'll be sure to spark conversations. And since they'll always look and feel timeless, especially when looking to resell your home, opt for floral wallpaper prints that feature unique plays on florals that are subtle enough for the eye to skip over.
CRISP AZURE FLORALS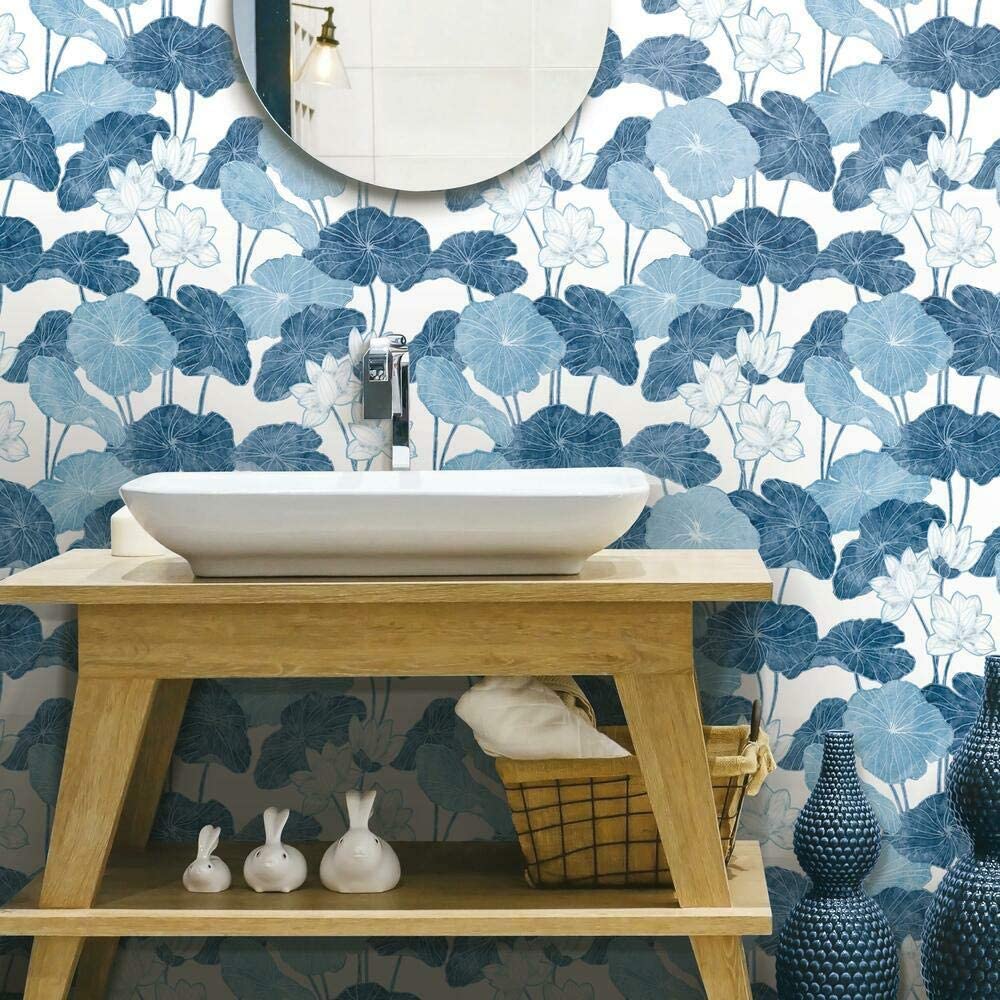 If you're looking for timelessly cool wallpaper ideas for home, a refreshing light blue and white color combo could do the trick since it will be appealing for years to come and works especially well in small spaces like bathrooms and entryways. That said, since the pairing is so easy on the eye, go for an oversized scale for a more playful take on the traditional.
A BOLD GEOMETRIC PRINT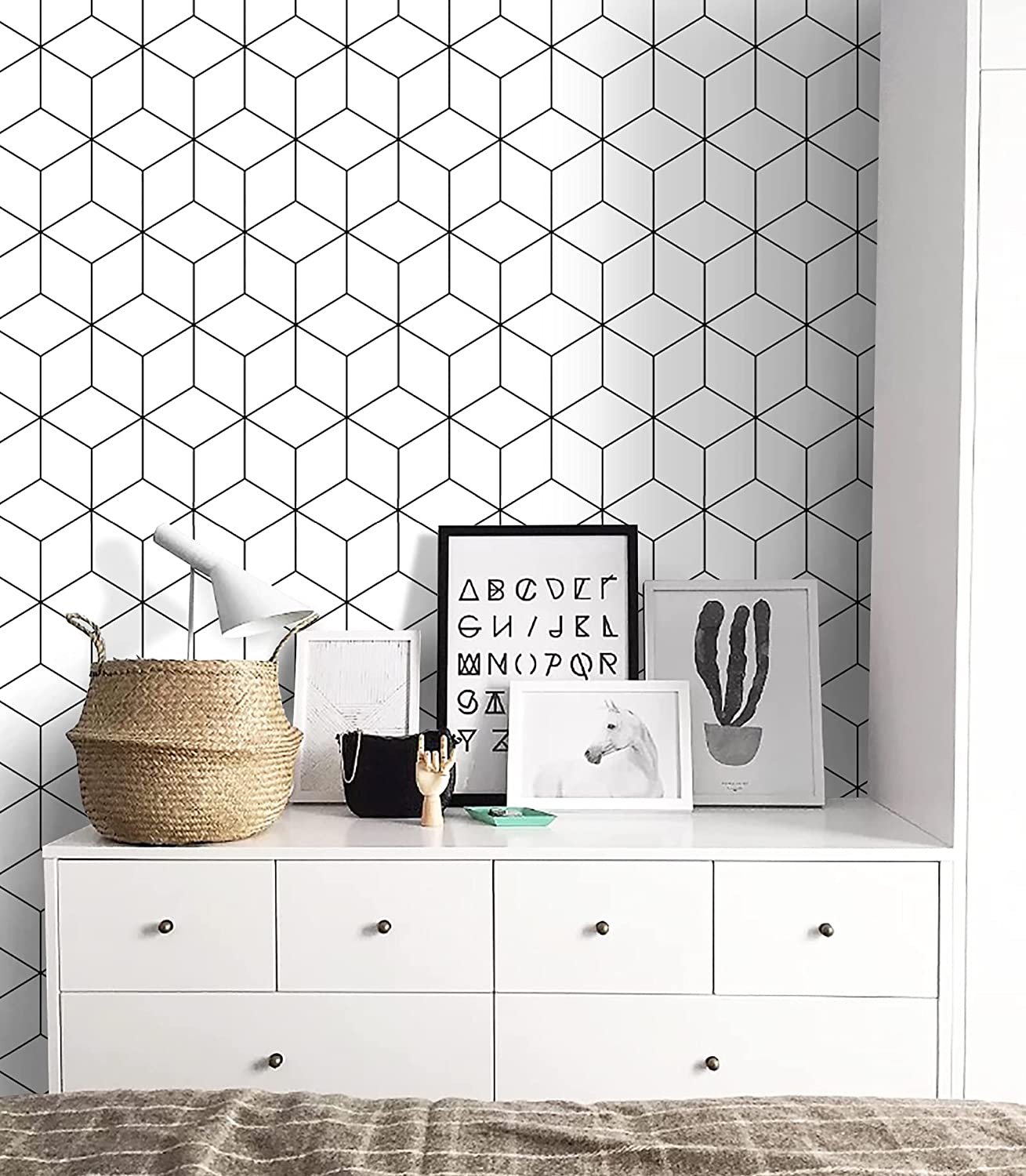 Another great take on cool wallpaper ideas for home in a small space, a symmetrical geometric print is perfect for adding a sense of strength while keeping the look endlessly appealing. Go for a striking contrast to really emphasize the look and keep it interesting by pairing it with bold details that include matte metallics and electric pops of color.
ABSTRACTED CONTRASTS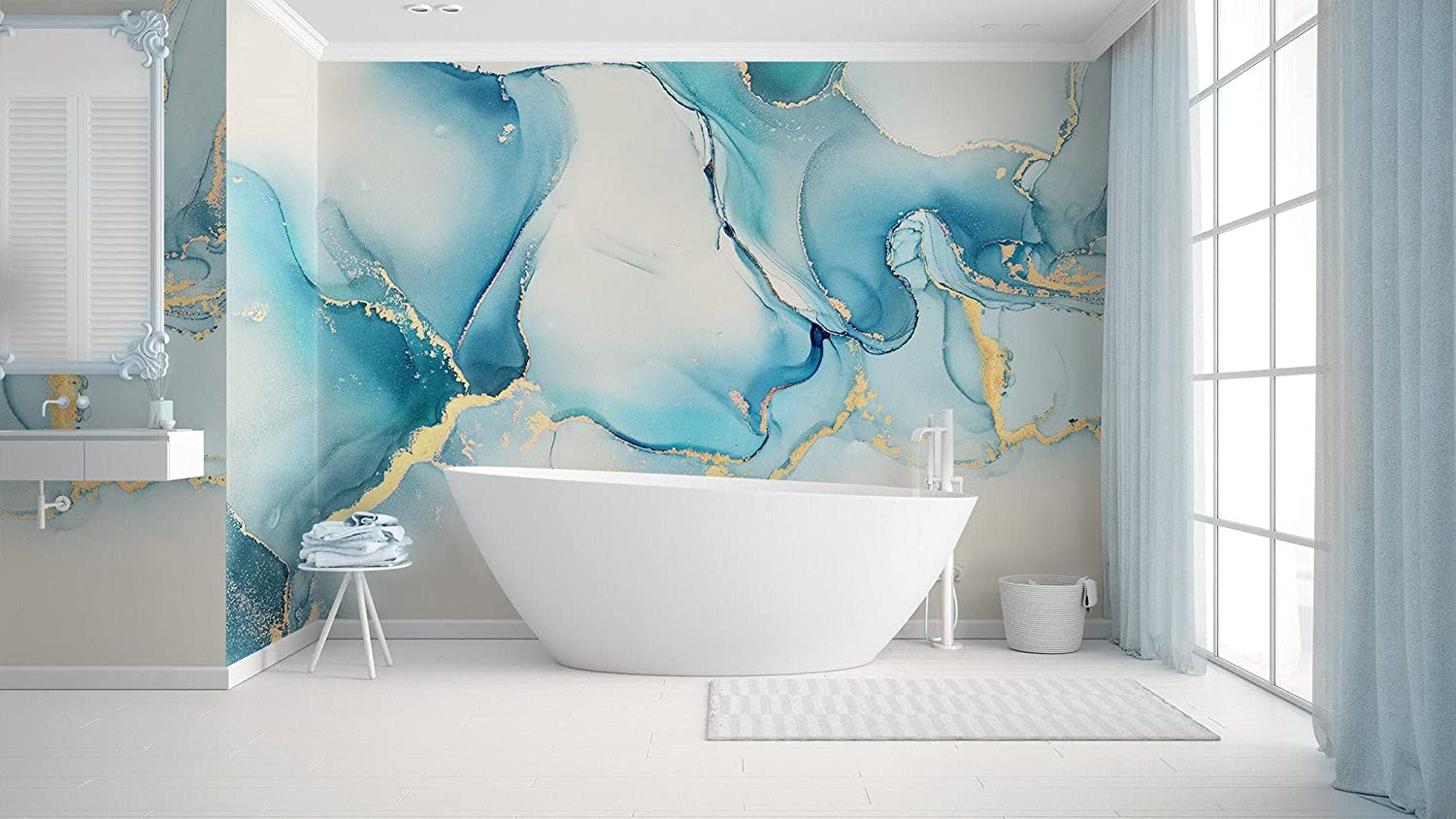 If you're on the hunt for cool wallpaper ideas that are anything but subtle, consider abstracted patterns a viable option for energizing any room in a home. By going for the unexpected you'll create a dramatic focal point that guests will be talking about long after they've left.
A lively pattern will pair well with just about any kind of design style, from emphasizing an eclectic feel to maximizing a minimal look.
CLASSIC FRUIT ILLUSTRATIONS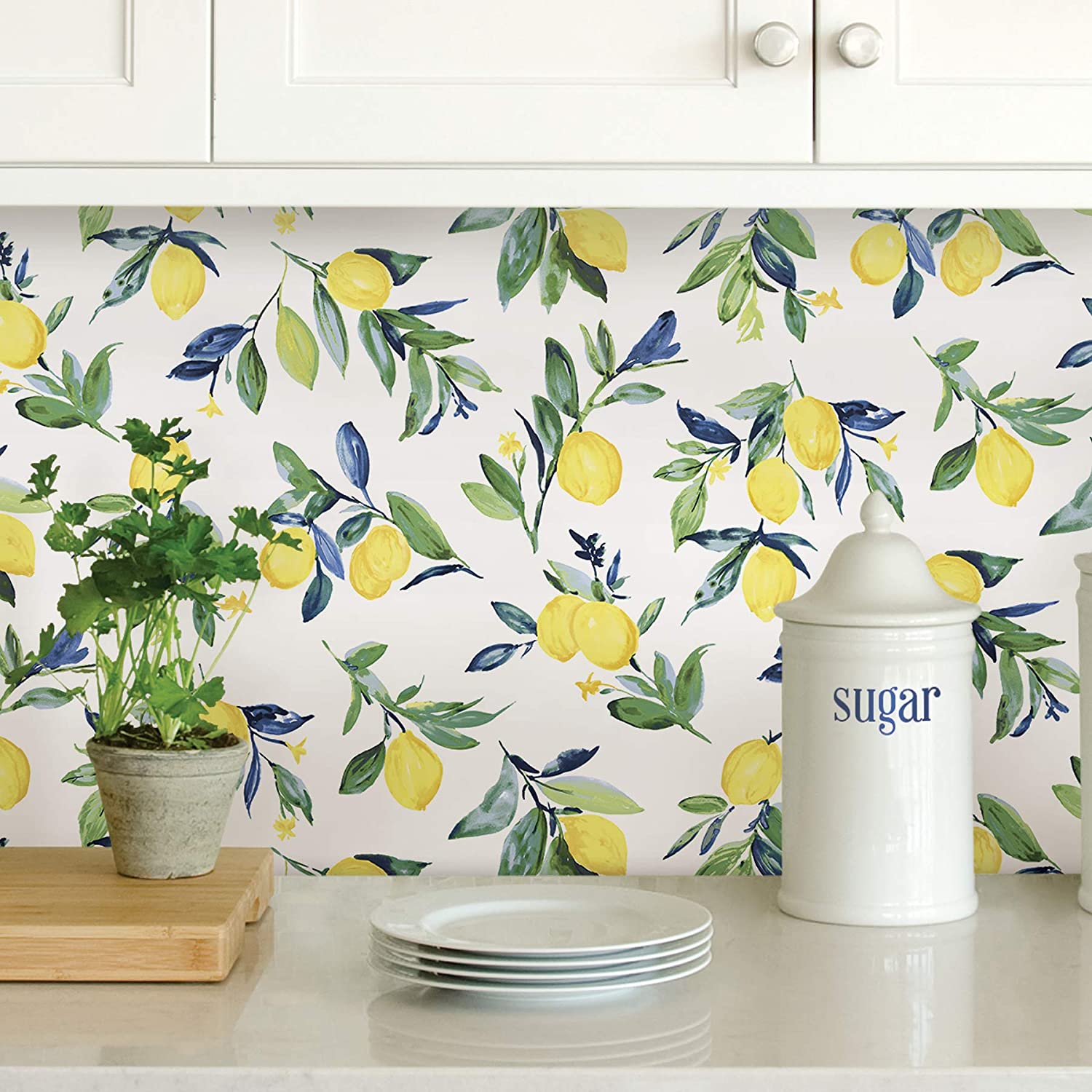 Add a sense of visual play and a riff on classic wallpaper prints with a delightful fruit print in an oversized scale for a modern take on wallpaper ideas. To keep the look light and minimal, do go for a white background to also emphasize the graphic wit of the print that you do bring in. Think large-scaled oranges, bananas, pineapples, and even strawberries for a sweetly dramatic twist on the traditional.
A MOODY FLORAL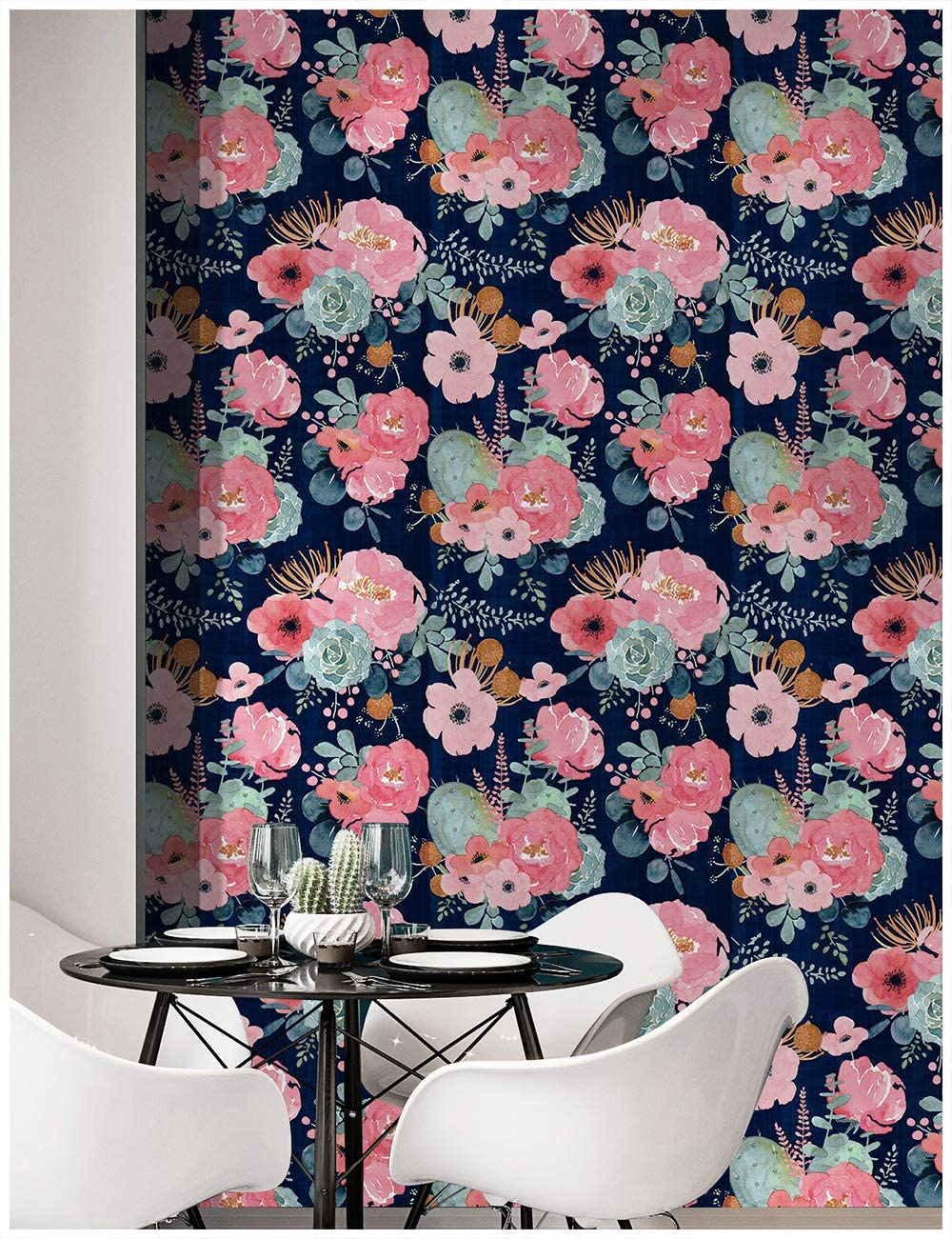 Instead of going for a traditionally sweet floral that's full of saccharine charm, go for a more modern spirit with cool wallpaper ideas for home that play on florals in an unexpected style. Think large-scale blooms, dramatically brooding hues, and unique patterns. This way you'll ensure that your wallpaper will remain fresh in feel and timeless to boot without having to veer too far off into the experimental.
ANIMAL PRINTS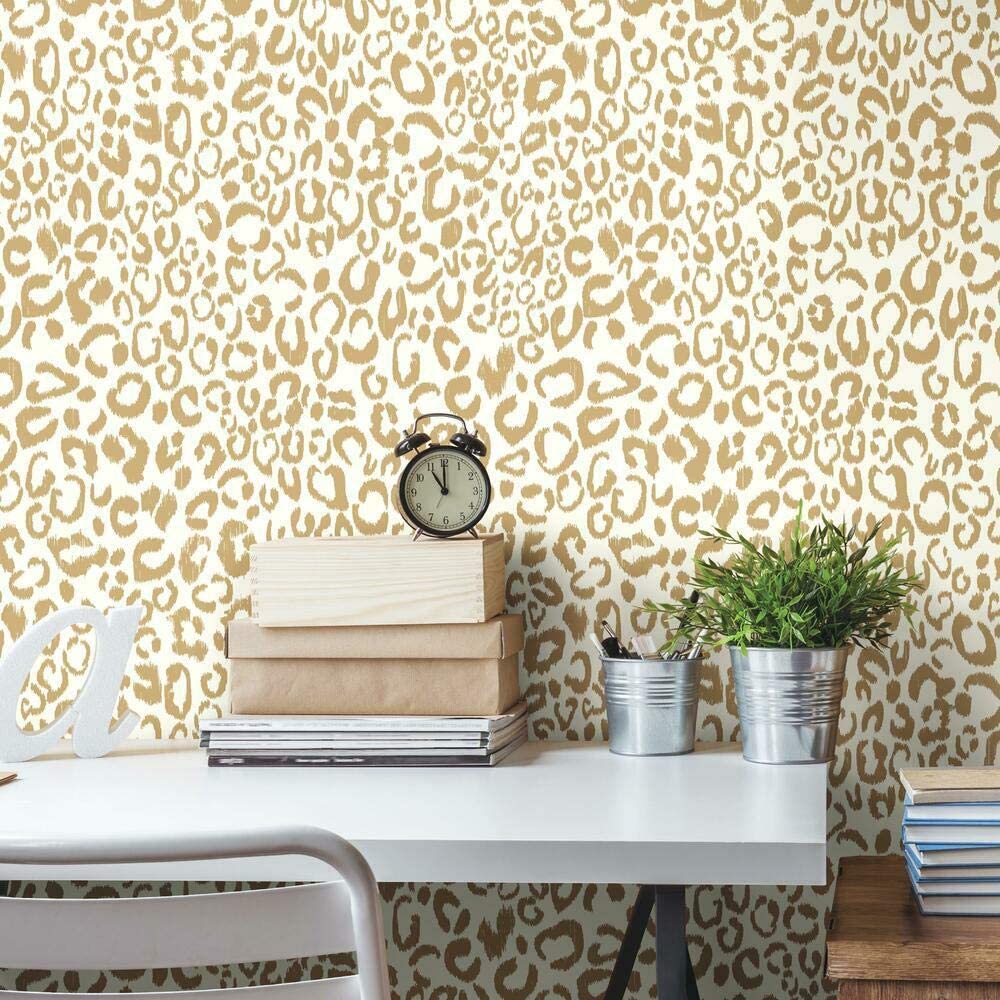 Have fun with cool wallpaper ideas and go for animal, bird, and nature prints that are almost illustrative in feel for a look that's easy on the eye and deliciously decadent without coming off as too childish or naive.
Think a white background brought to life with an array of animal depictions in motion to really energize any room in your home. Even better if you have children as they'll more than likely spend hours fixated on your unique novelty print wallpaper.
BONUS: UNIQUE PLACEMENT IDEAS
Since the days of rooms covered entirely with wallpaper throughout seem long gone, consider these interesting takes on wall covering placement as viable options to bring color and pattern into your home without having to go all the way.
AN ACCENT WALL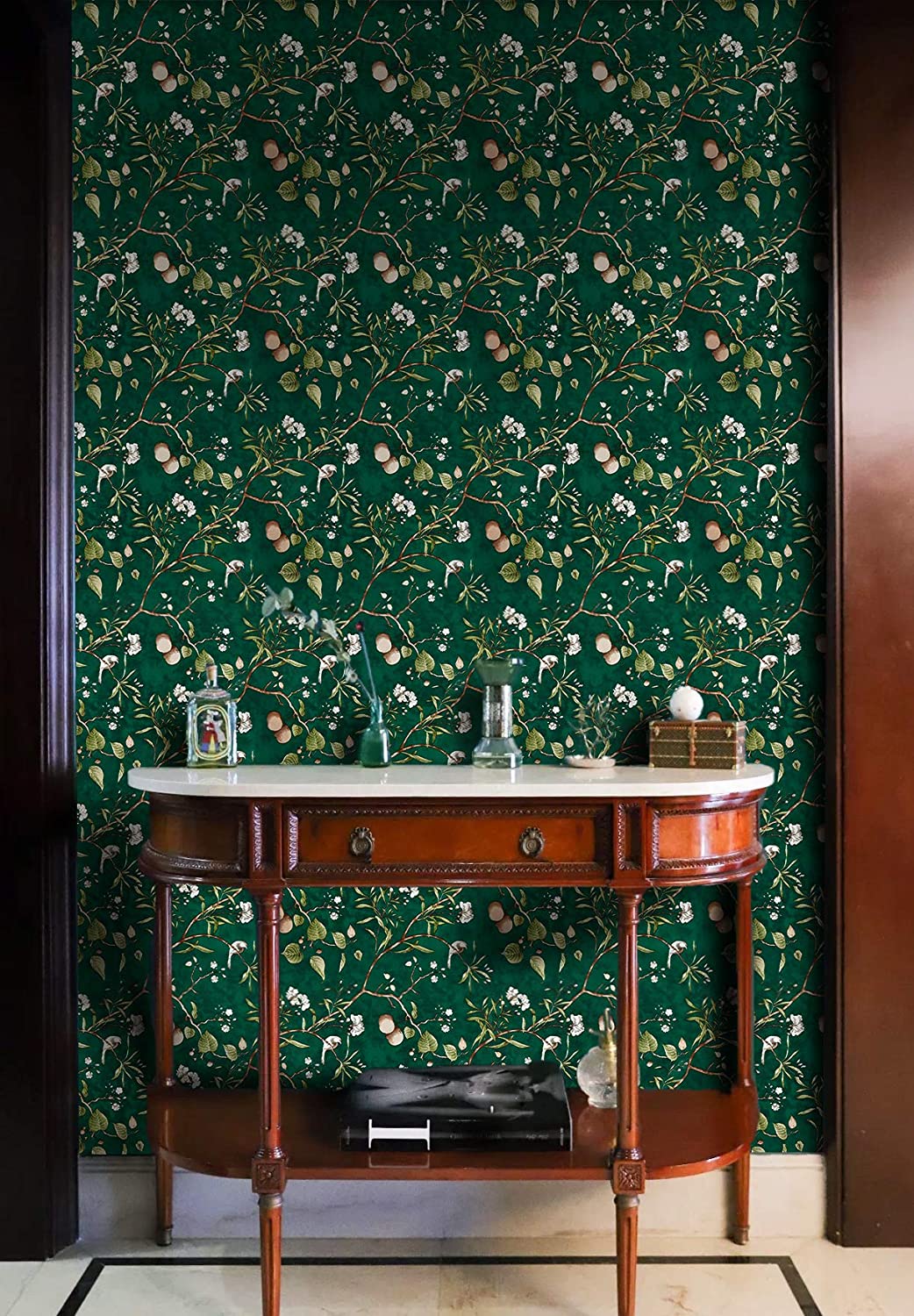 Who says that cool wallpaper ideas for home belong on all four walls of a room? Instead of going for an all-over look, why not add room-defining depth to a space with a striking accent wall? By emphasizing a major wall in a home, you'll have a visually powerful focal point that'll have all eyes intrigued. Best of all is the fact that since its just a portion of a space, you can also easily and affordably update it as seasons and trends change without having to re-do a room completely.
INSIDE SHELVING AND CABINETS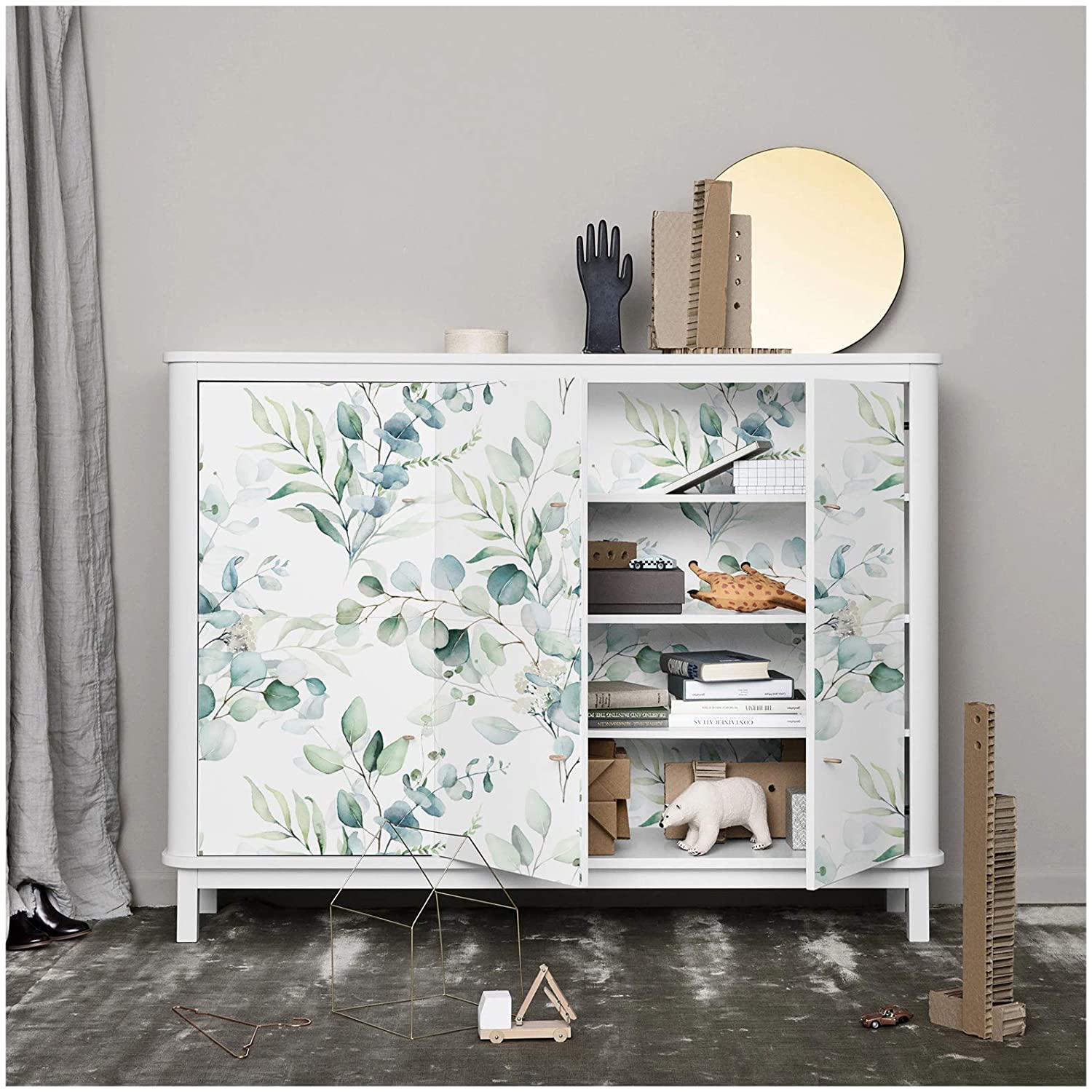 Bring your shelving and the interior of your cabinets to life with cool wallpaper ideas that feature prints and patterns in the least expected places. This will, in turn, add more depth to those alcoves while highlighting what's inside of them in glorious style. Plus, since it's a small space you're working with, you'll be able to embrace the freedom of choice since there's no 'wrong' way to get the look right when it comes to cool room wallpaper ideas.
THE FIFTH WALL
Still looking for modern wallpaper ideas for home but aren't sold on an accent wall or all-over print? When it comes to cool wallpaper ideas sometimes it pays to think outside of the box. So if you really want to make a dramatic room-defining statement why not consider a homes most often overlooked space – the ceiling, otherwise known as the 'fifth' wall.
This will allow you to bring in modern wallpaper ideas for walls without having to commit to too much print while making your ceiling appear higher than it is. And by doing so, you can also be more adventurous with your print choice as you won't be face to look at it at all times until you put your head up.