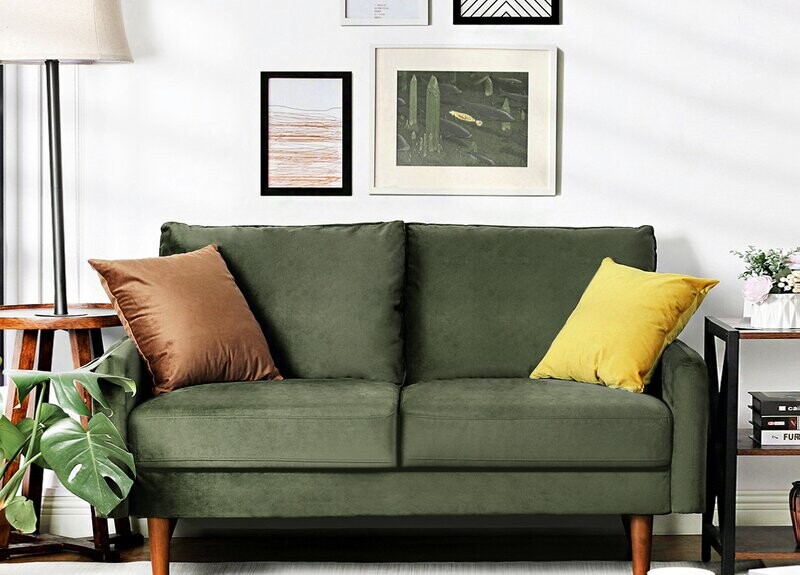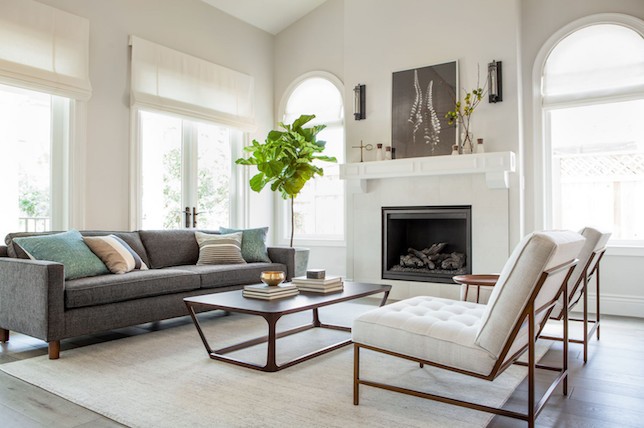 Not everyone owns a large and spacious living room, and even if you do, it can still be challenging to decorate right. Nevertheless, most urban dwellers know and love the challenge of working with a small and compact living room space all too well. Irrespective of the availability of space you do have to work with, you can transform your living room to be a stylishly ideal place to relax, entertain guests and do the things you love most. Especially with this assortment of small living room ideas as suggested by Décor Aid interior designers.
So if you need inspiration to make your small living room as comforting, stylish, and inviting as possible, explore the top small living room ideas here to help you personalize and maximize one of your homes most used and seen rooms – your living room.
MIRRORS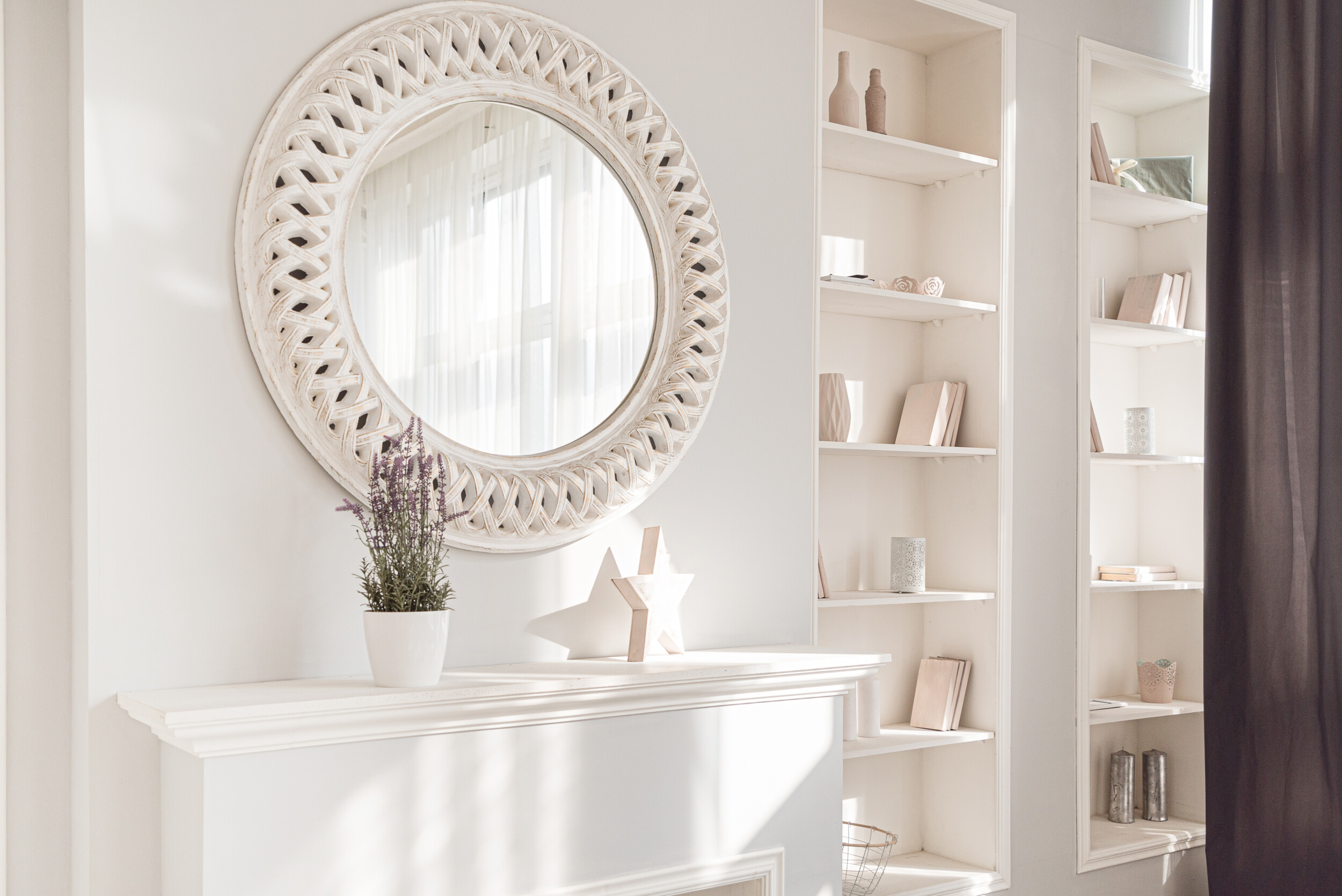 The key to making the most out of a small living room while making it look larger is much easier than you think. In fact, in most homes, all it takes is a few stylish and affordable mirrors that will enlarge the space with light reflecting around it.
And mirrors are also easy to source, and require little to no installation if you lean them against a wall at an angle to create even more needed depth.
STICK WITH SYMMETRY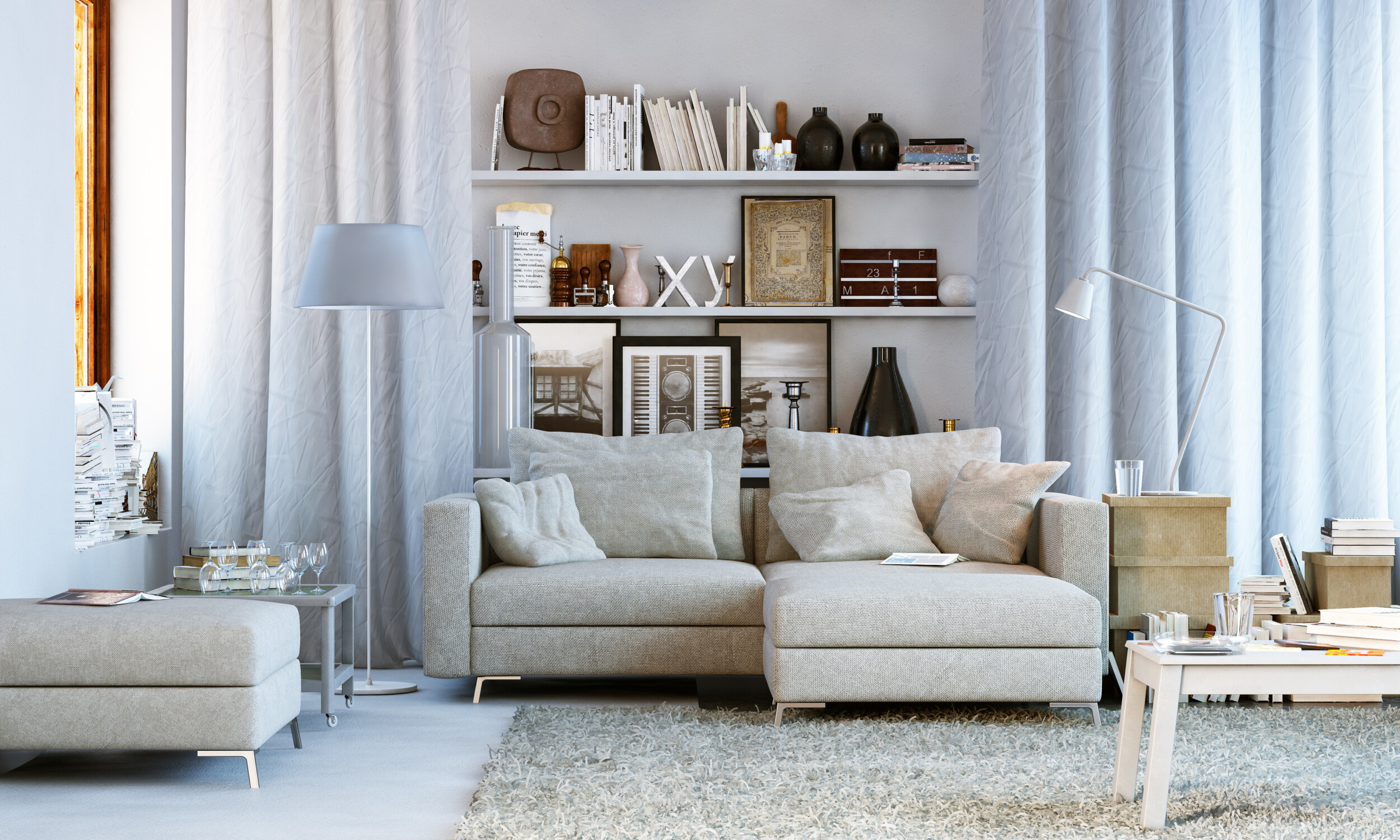 In small spaces symmetry should also be considered key as a thoughtful layout will lend the abbreviated space visual harmony while making everything appear well-judged.
Think even numbers and less random add-ons when trying to make a small living room feel well-decorated and deliberate.
GLASS-TOPPED TABLES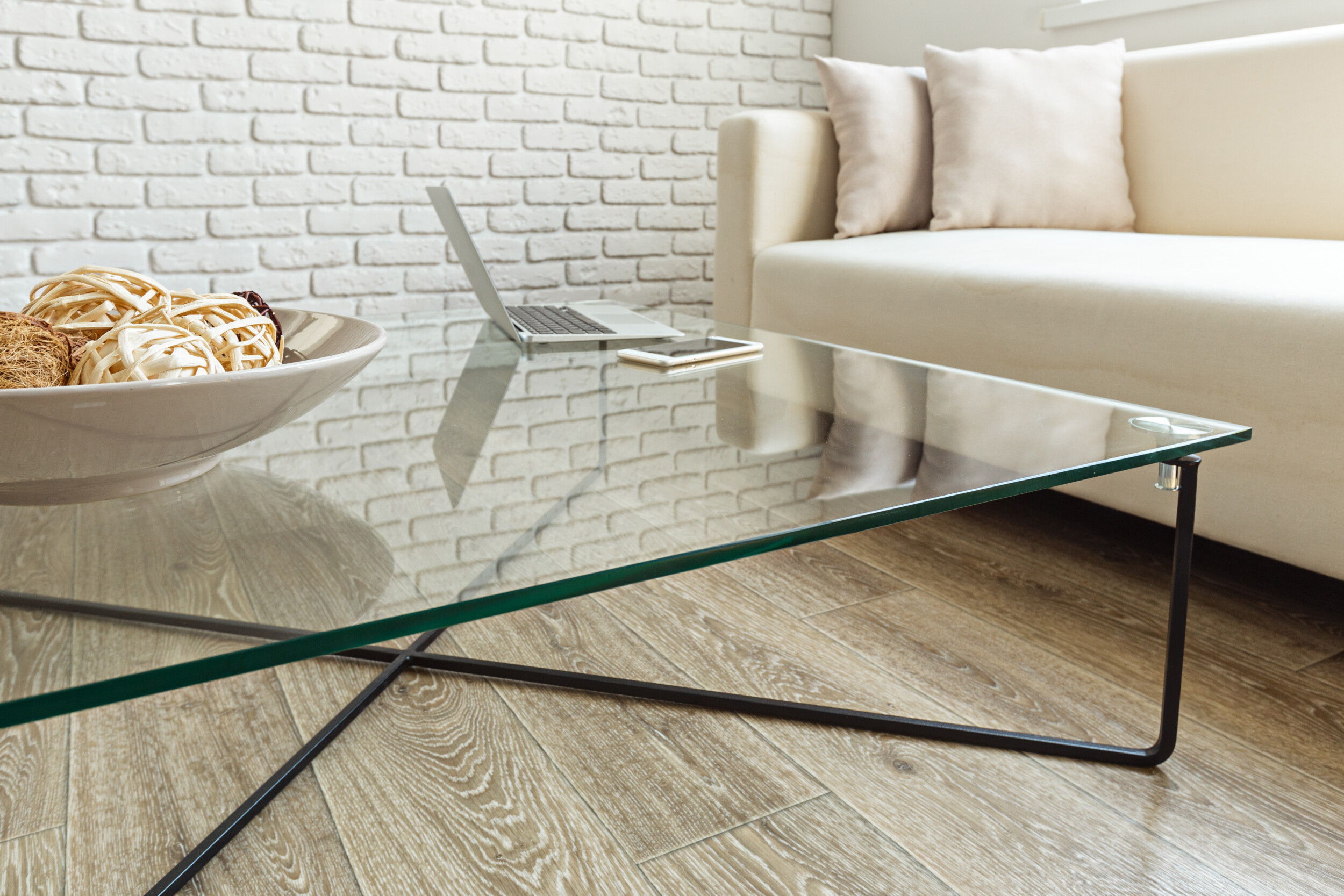 Glass-topped tables are great for avoiding blocking off floor space and will keep your small living room feeling larger while providing plenty of surface space to work with. In fact, when it comes to furnishing a small living room, the lighter the look of the pieces you bring in, the better.
LAYER DESIGN STYLES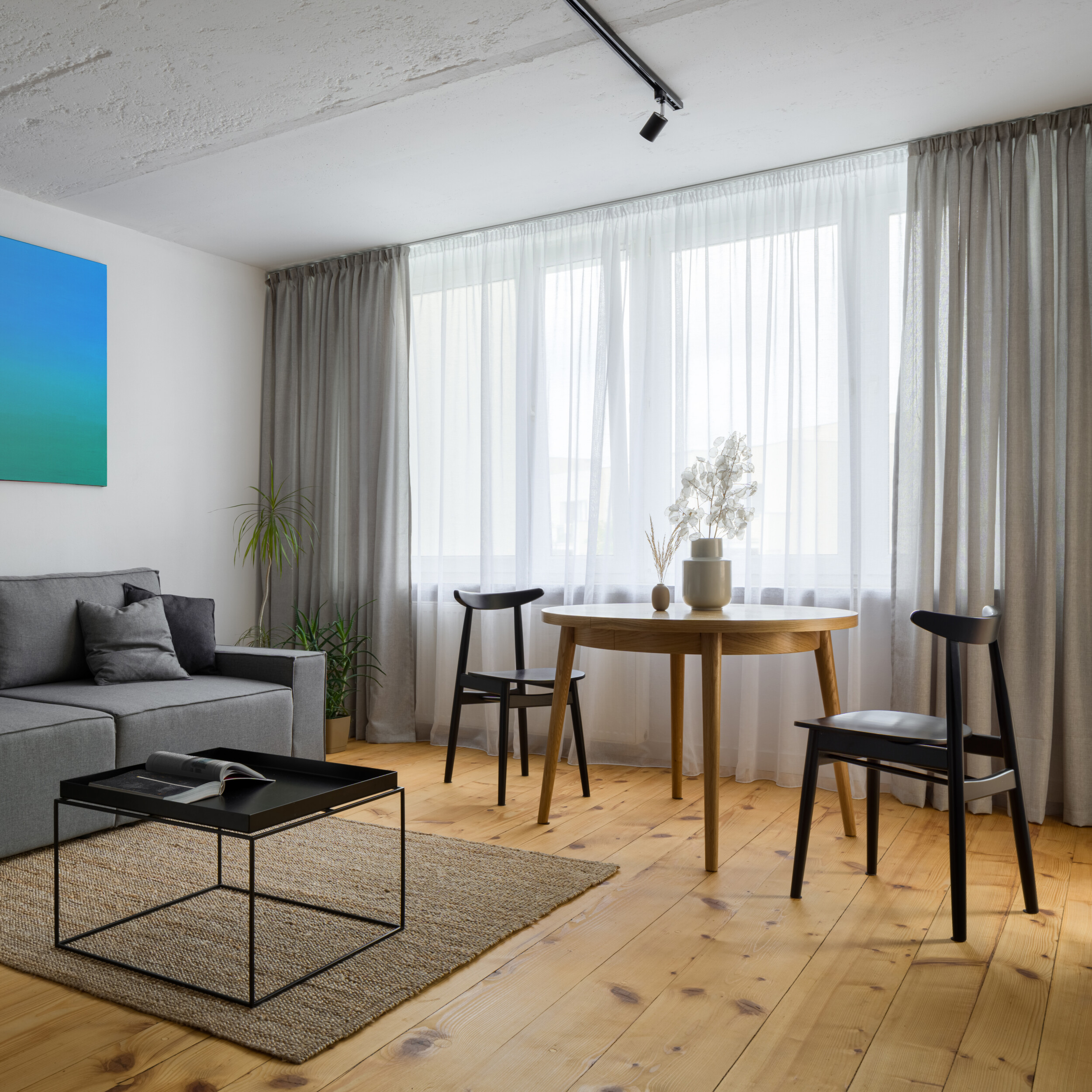 Keep the eye moving with an intriguing juxtaposition of design styles for the ultimate in rich, transitional styling. Think mix and match, but just be sure that everything shares a distinct commonality to tie everything together.
This could be via fabrications, colors, patterns, materials, and just about anything that will tie everything together to avoid a random feel.
KEEP IT FUN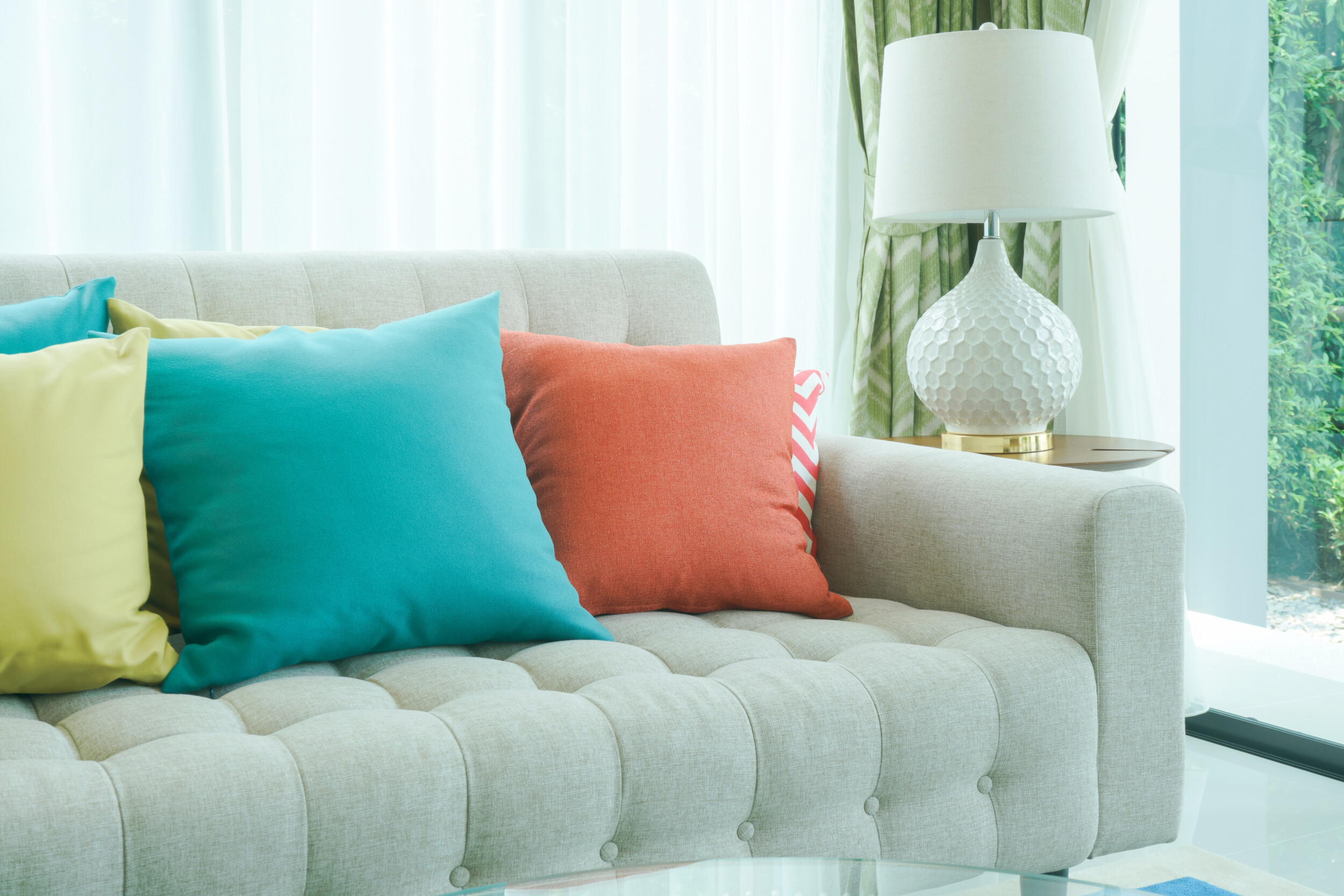 Just because you've got a small living room to work with doesn't mean that it shouldn't have a sense of play. So do bring in unique finds that are full of personality, wit, and character.
SHELVING HELPS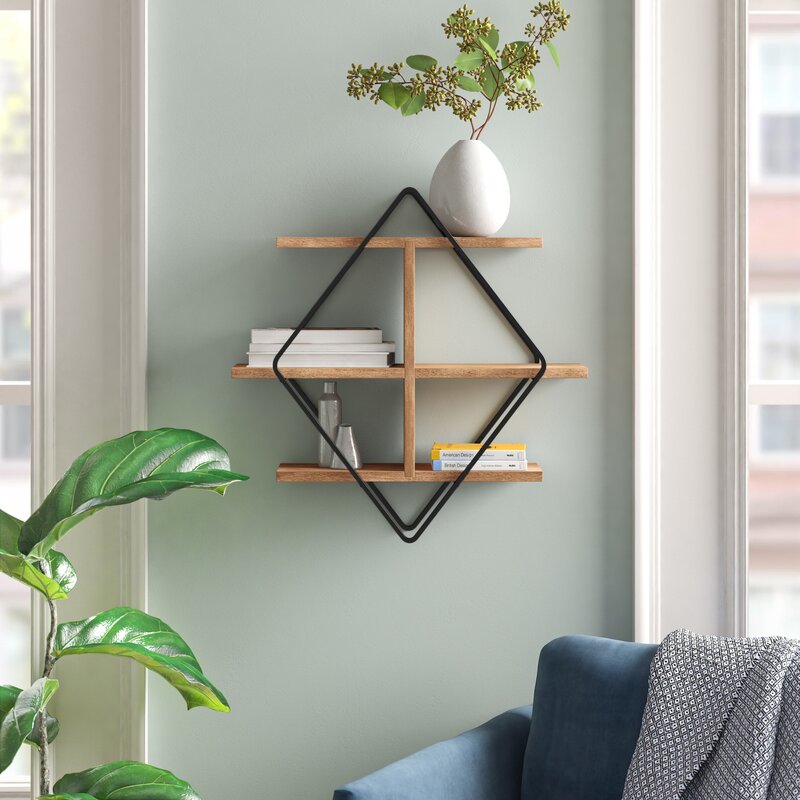 Use wasted vertical space to your advantage and have slim floating shelves installed or a bring in a bookcase to store and display books, decorative items, and cherished collectibles.
WHITE-ON-WHITE INTERIOR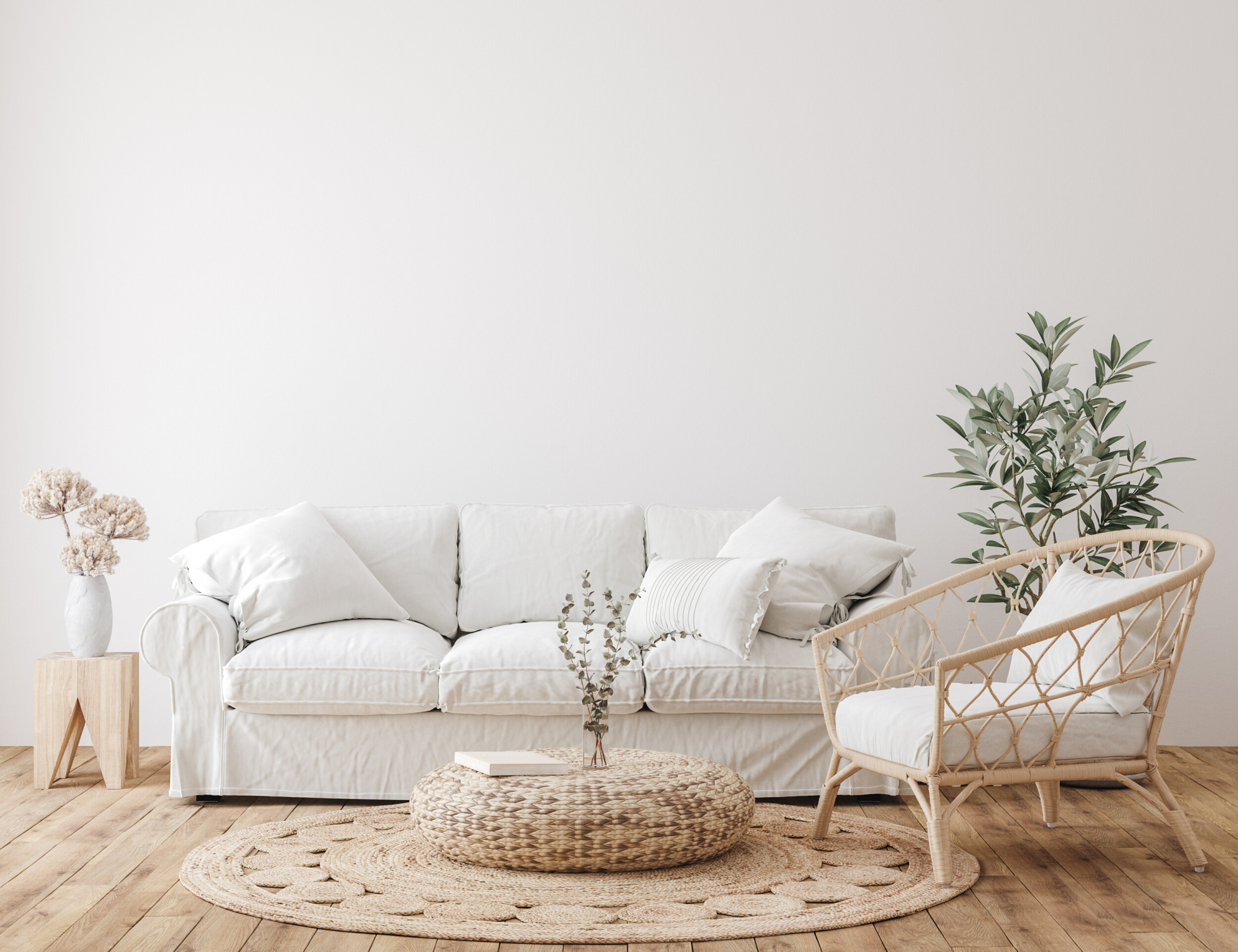 It should go without saying that a white-on-white or neutral and tonal color scheme is best for maximizing a small living room space. When you pair your all white walls with beige and other soothing neutral hued furnishings, you'll instantly brighten up a small space while making it look larger.
However, you should avoid using more than a handful of pale colors at once as you don't want the eye to be bored. And even worse, since you're working with a small living room, they tend to look messier and dirtier and all white will only work to highlight any imperfections. So be sure that you do inject riotous pops of color and pattern in your living room, even in the smallest of doses.
CHOOSE YOUR SOFA WISELY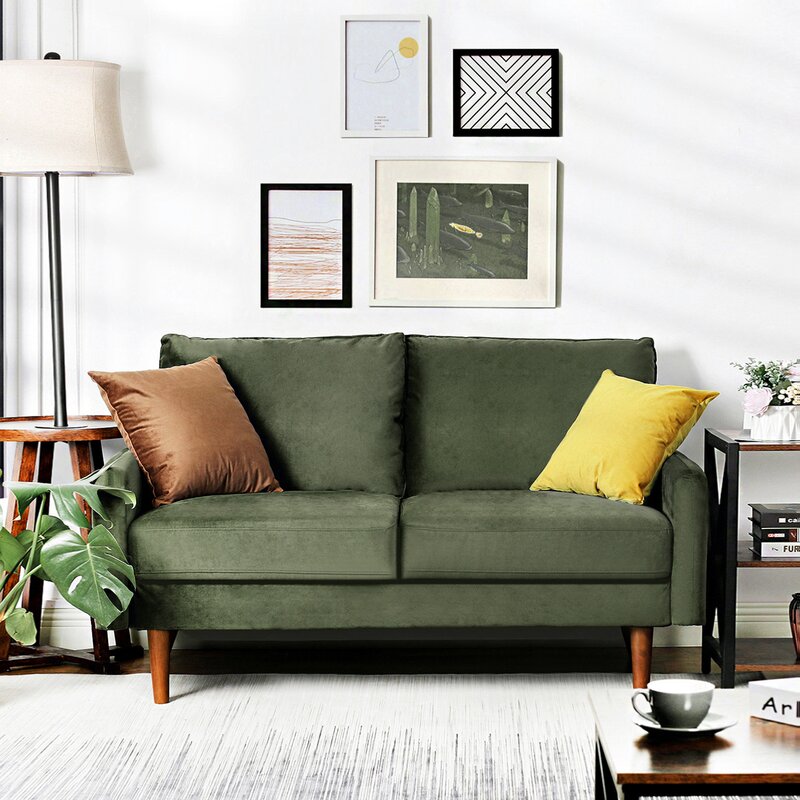 Large sofas, no matter how comfortable, can take almost all of the space up that you have to work with in your living room. Therefore, it's vital to go for less invasive ones. This is one of the most crucial mistakes homeowners make when considering the best small living room ideas. Essentially, if you need ideas on the best way to decorate your living room with little space, avoid large sofas.
Instead, go for a 1.5 seater that is large enough for a couple of adults to sit on comfortably. One or two of these is enough for an ideal living room although this depends on the space available. Or you can forgo a couch altogether and instead opt for a slim settee or even a bench so you can avoid bringing in visually heavy items like bulky sofas.
BRING IN EASY TO MOVE FURNISHINGS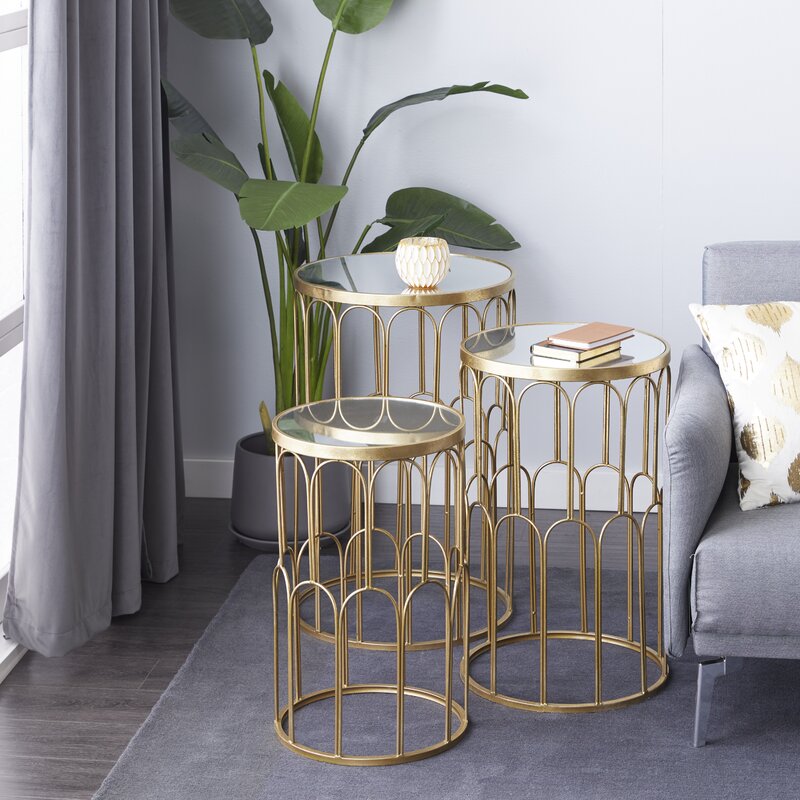 One of the worst things you could do while decorating your small living room is to add a lot of furniture until there is no space left to step foot into it. Go for a small scaled sofa and petite furnishings throughout. But if you still feel the need for more furniture, use pieces that you can easily move instead, like stools and nesting tables.
By doing so, you'll be able to create more floor space when needed while ensuring that you have enough seating and surfaces for everyone in your small living room.
GO FOR LONG CURTAINS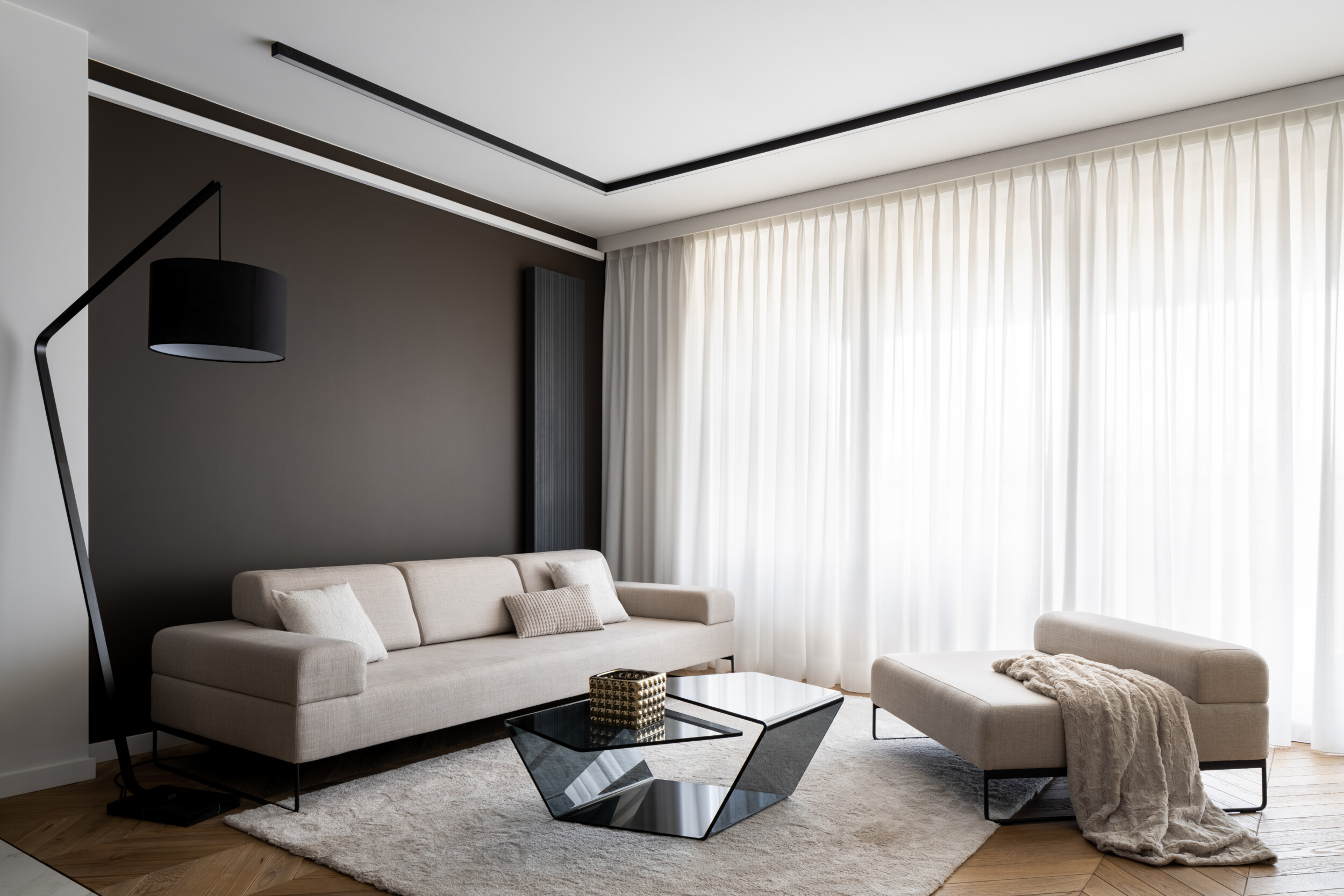 Your living room windows should be given an equally amount of attention, whether they are dressed with drapes or not. Small living room design ideas call for effective hacks and tricks to make them look larger while helping you make the most of your living room space. Take advantage of high ceilings if you have them, of course, but if you don't trick the eye into thinking they are much higher than they really are with dramatic floor-to-ceiling curtains.
They'll work to create a vast illusion of space as they draw the eye upwards. And always stick with white or sheer curtains to highlight an inflow of natural light as brighter spaces also always look larger.
CONSIDER MULTI-PURPOSE FURNITURE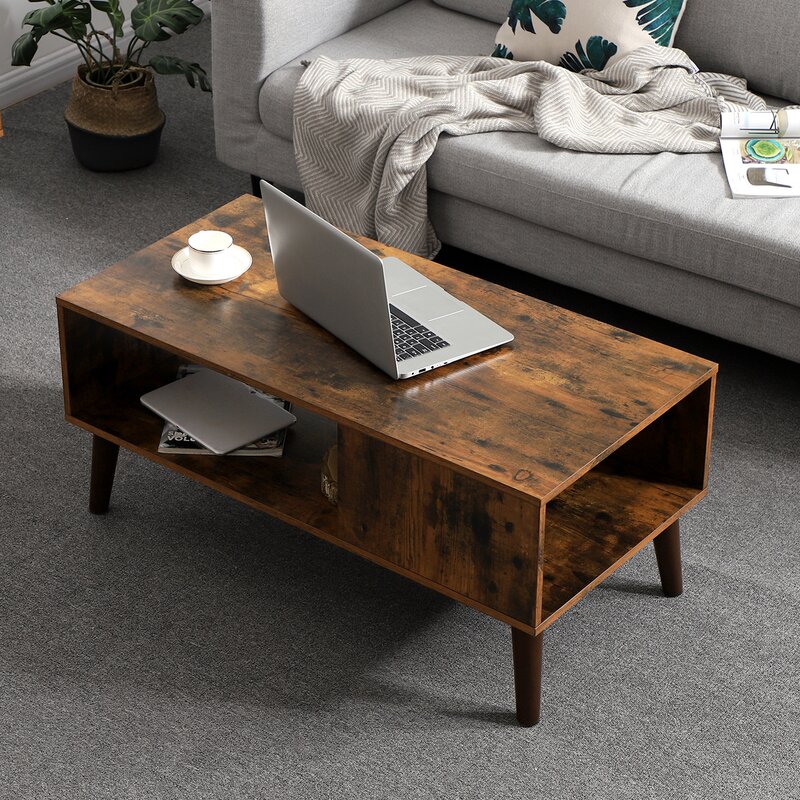 If you're on the hunt for the best small living room ideas 2019, you should consider multi-purpose furniture an absolute essential to bring in. There are scores of stylish coffee tables that boast storage underneath while the top can be used as a surface for eating and working altogether. Think pieces that perform more than just one function, even when it comes to decorative extras.
This will, in turn, help you make the best use out of your small living room layout while minimizing the amount of things you do need to bring in. Think of a sofa with a space for storage underneath it, tables that are convertible, and ottomans that can be used for seating, storage, and as an extra surface. These kinds of furnishings will not only make your living room look less crowded, they'll also make it look larger.
TAKE AWAY FOCUS FROM THE DOOR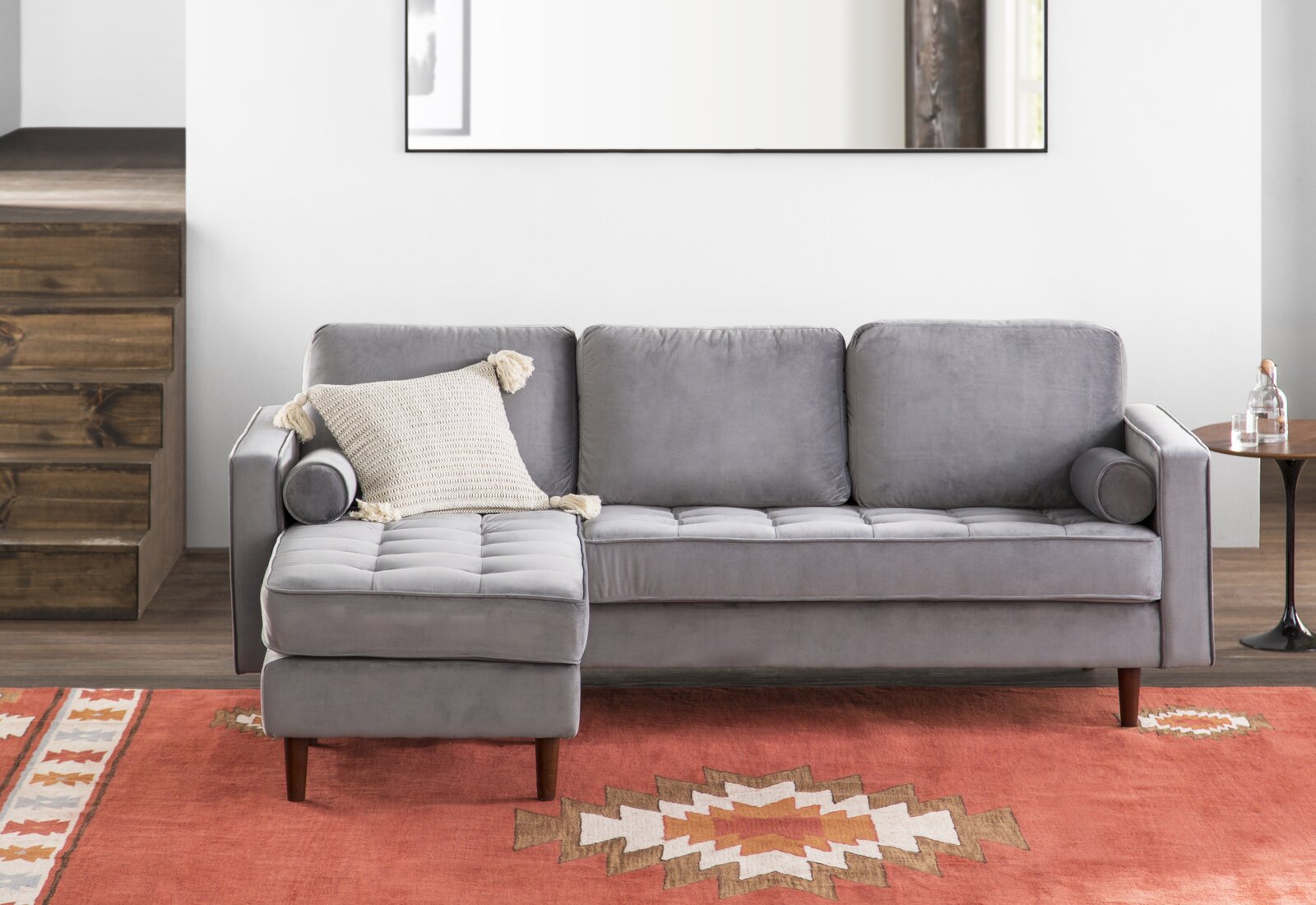 Ask any interior designer about smart small living room ideas, and they'll instantly tell you to work around doors and entryways instead of decorating according to them. It can be tricky to design the living room of your dreams when you are just a few steps from your door, but don't draw attention to your front door.
Use carefully arranged seating patterns such as an L-shaped sectional, or any other sofa arrangement that looks unique enough to draw attention while keeping focus on the decor, not the door. And if you've got a budget to work with, why not have clever pocket doors installed so they won't take up valuable floor space.
WORK WITH AWKWARDLY SHAPED WALLS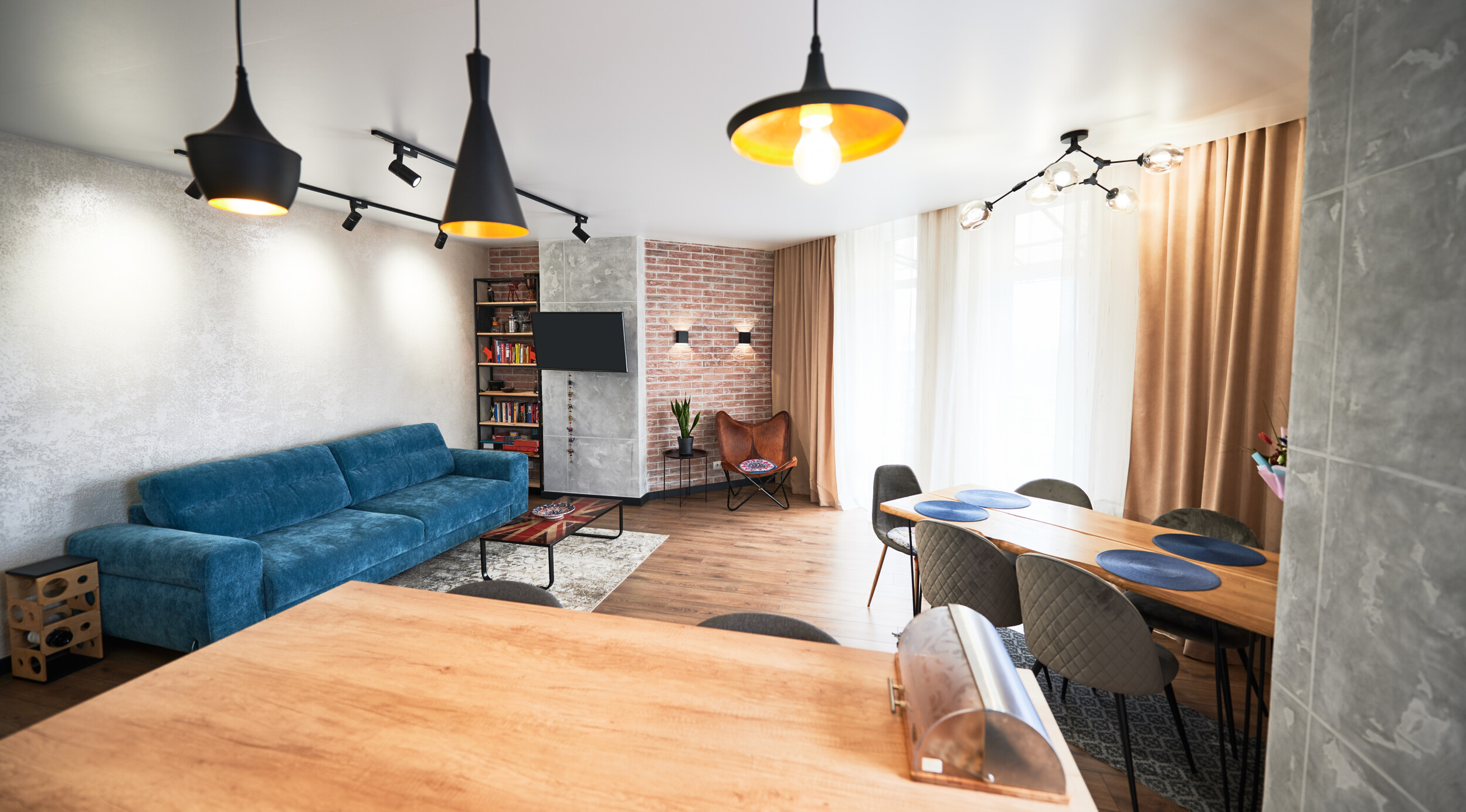 Searching for small living room design ideas can be challenging itself, especially if your living room space or layout is awkwardly shaped and hard to work with. Instead of thinking of the space as a shortfall, keep in mind that no space is entirely impossible to decorate. Consider any strange looking spots in your living room a hallmark instead, and turn them into a striking focal point.
If you are confused as to where to place your sofa in a vertically shaped living room, consider placing it at the angle that is directly adjacent to the door. And if you've got more than one sofa, use them to create an l-shaped conversation area or place them symmetrically in front of each other. That said, if they don't work well together in your small living room, consider letting go of one because after all, there's clearly no space for it or justification in keeping it just because.
ADD ELEGANCE IN YOUR LIVING ROOM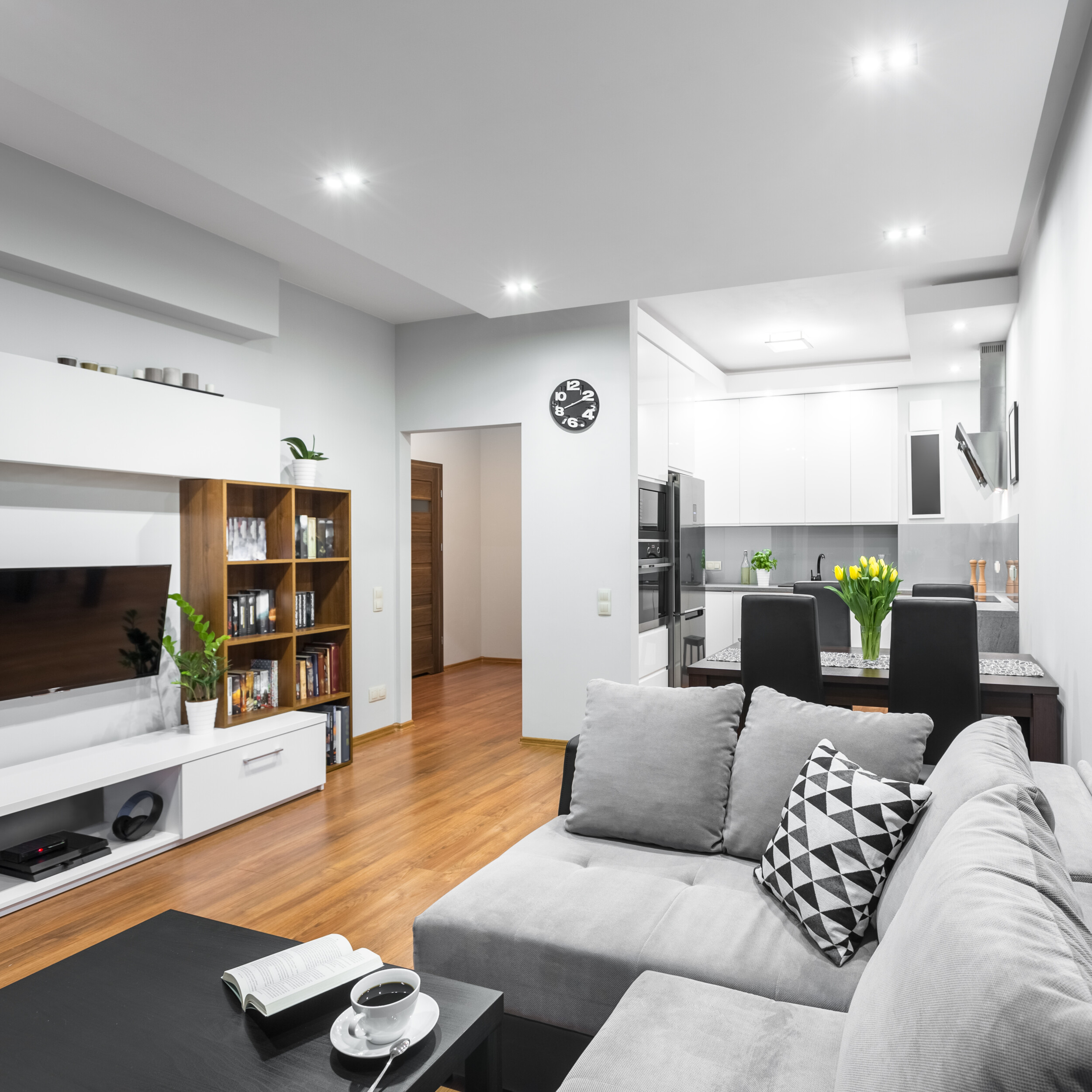 If your living room space is small, don't let it come off as clinical and cold, or even worse, like a dorm room. Modern small living room ideas call for ease and practicality for sure, but that doesn't mean that you should forgo everyday elegance altogether. Get creative as every element should have a sense of sophistication, like a useful shelf-desk attached to a wall with built-in storage instead of a coffee table because it can serve as a surface to work on as well.
Choose decor items and furniture pieces that evoke a one-of-a-kind spirit to keep your small living room unique and unforgettable. And do layer away for a rich yet comforting feel.
DON'T FORGET PLANTS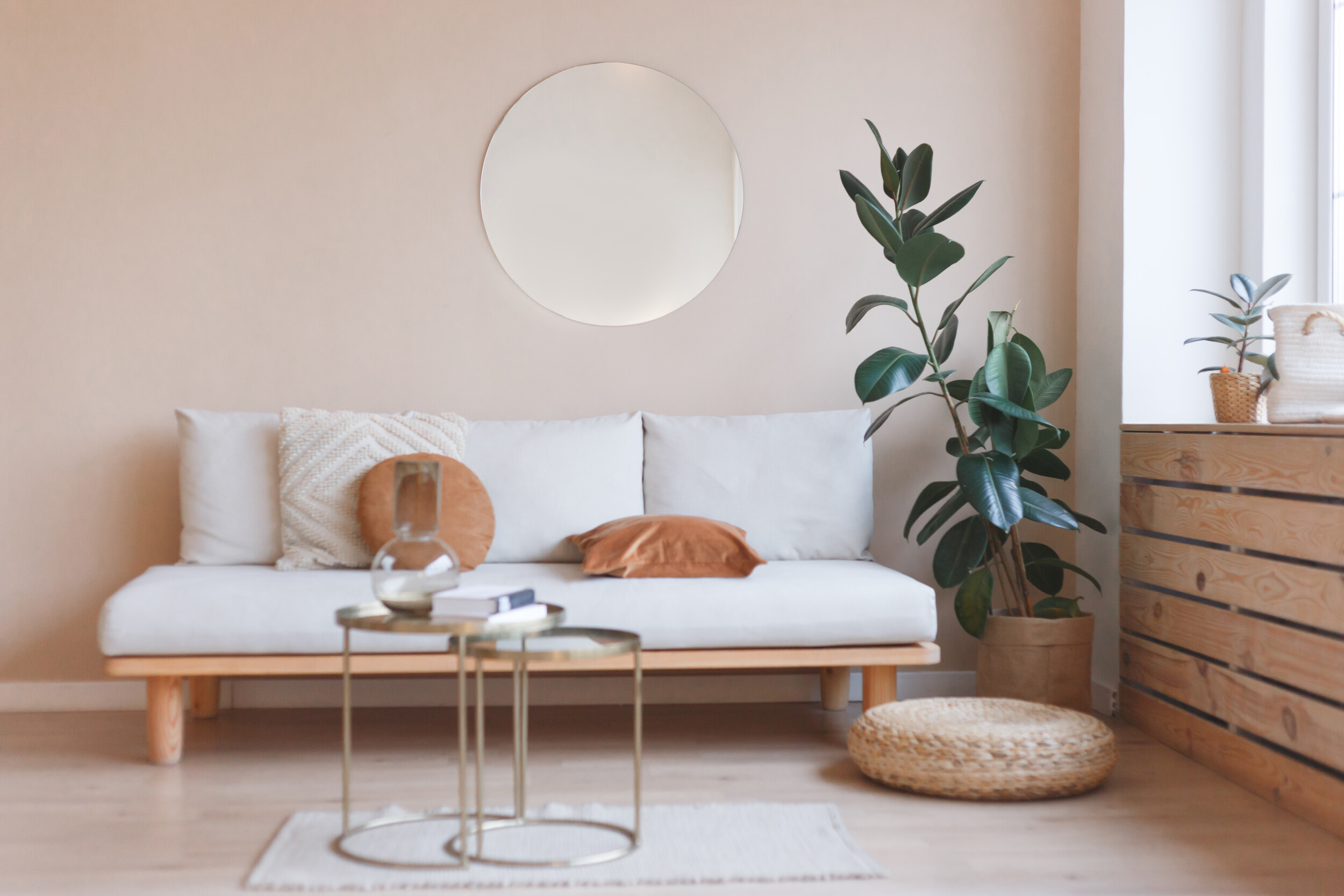 Your small living room design ideas shouldn't be devoid of energizing plants arranged sporadically in your living room. Decorating your living room space with plants is a great and inexpensive way to instantly add color and texture in it.
If you're not blessed with a green thumb, consider easy to care for plants that require little care or light while still working to purify the air in your small living room on a regular basis. But if that still sounds like a stretch, do bring in the beauty of the outdoors with art and printed fabrications that feature delightfully striking botanicals.
TRANSFORM YOUR BORING SPACE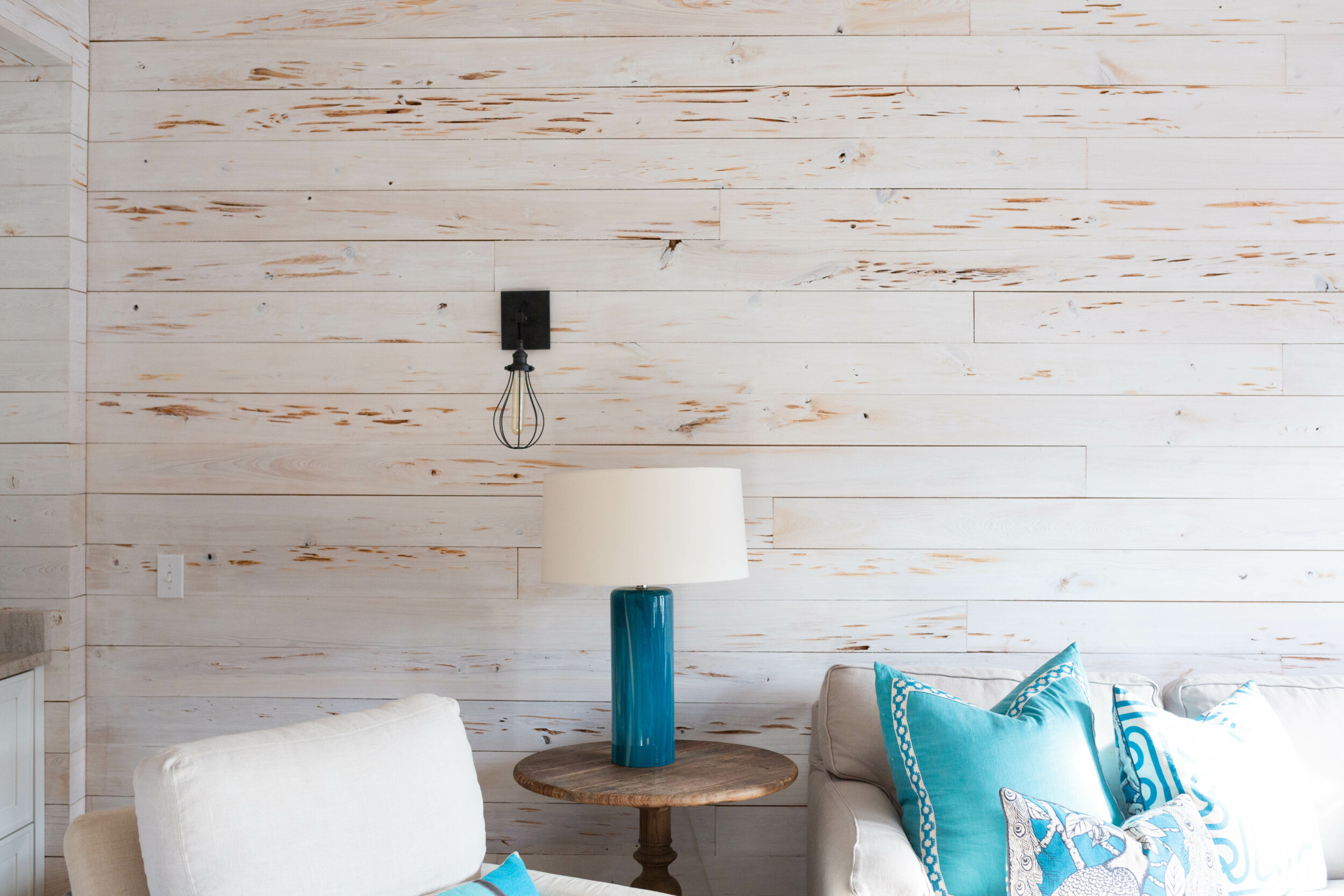 Most box-shaped living rooms lack architectural beauty and form as they are more straightforward. If you are thinking of the best ways to add every day elegance and style in a small space, consider architectural elements that you can affordably bring in. Dramatic molding, pre-cut panels, and even shiplap can make for traditional small living room ideas 2019 that will never go out of style. This way you'll be able to refine and redefine your small living room on your own without breaking the bank or going through a major renovation.
Feature walls are great for adding architectural touches as they'll double as a visual anchor in a small living room. They'll help you create a polished look on any wall that lacks design features. You can also paint new molding in dramatic colors like an Art-Deco-inspired glossy black. All you'll need for your blank wall transformation is inexpensive pre-cut molding or panels, paint, tape, and adhesive glue or nails.
USE VERTICAL STRIPES TO RAISE A LOW CEILING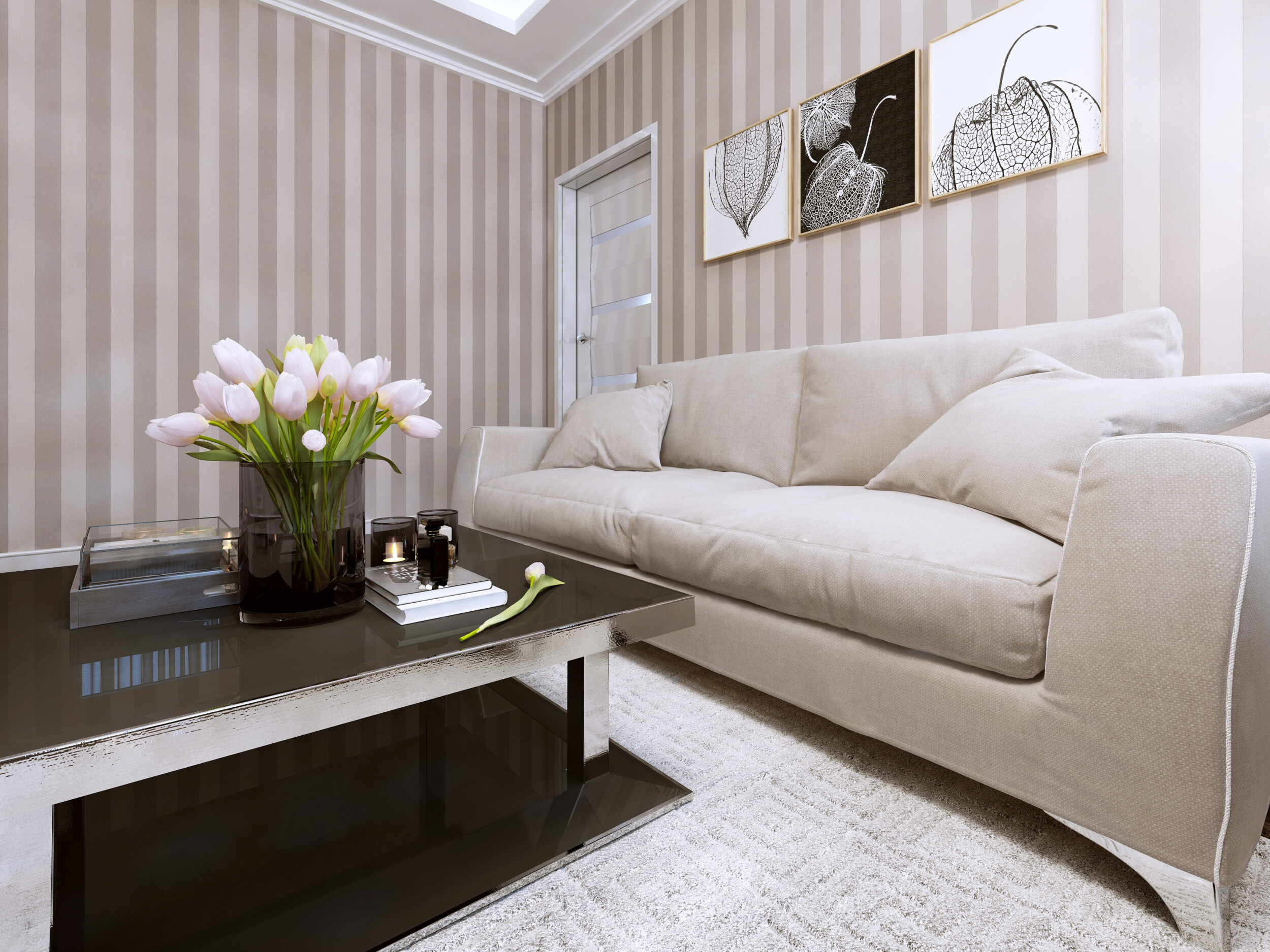 Have a low ceiling? No problem. That should be expected from a small living room anyhow. But you shouldn't allow your ceiling height to cramp your style or make your living room less designable. To extend a space, bring in vertical and horizontal stripes on your walls or on a rug.
Striped walls will trick the eye into thinking that your living room ceiling is higher than it really is, and a graphic striped rug will make your small living room look longer.
MAKE THE MOST OF LIGHTING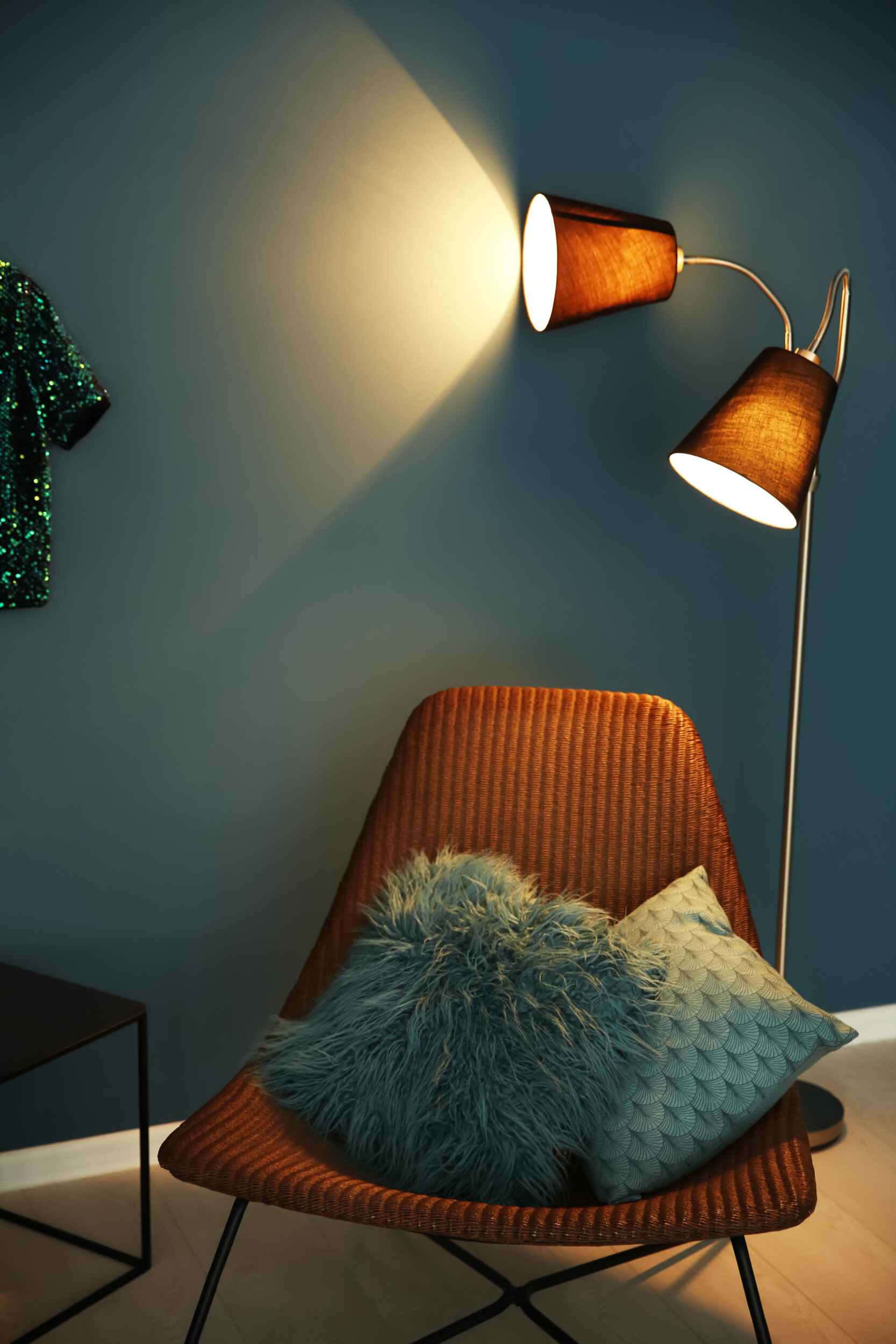 Your small living room layout shouldn't be devoid of sufficient lighting even if it has only one window. Go for a hanging pendant light installed to make a room-defining statement while illuminating your small living room. This will ensure that the room is properly lit, especially if your space is short on light.
You should also layer lighting units to create a warm and welcoming glow via sconces, table and floor lamps, and candles. And do make sure that you don't block your windows with bulky furniture so that you get the most daylight possible.
Decorating a small living room space isn't an easy task as you may not know where to start from. Choosing a sofa style and furniture placement can be confusing as well as it could crowd up your small space and leave you with little or no extra space to work with. We hope the small living room ideas highlighted here help you make the best use of savvy ideas for living rooms with cramped space.