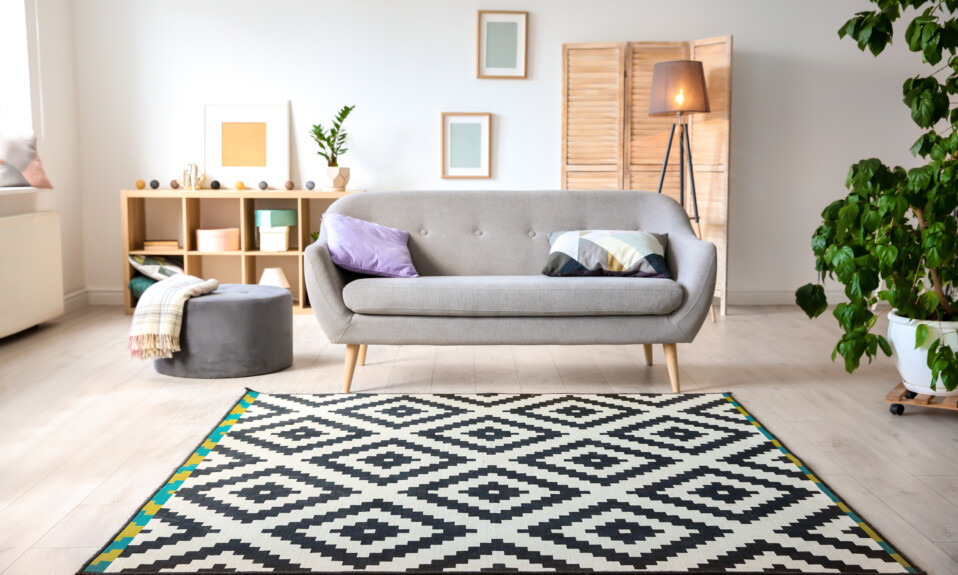 With carpet comes character, texture, and undeniable warmth. Gone are the days of wall to wall carpet in a standard color that is only fresh for a few short years – luckily, the world of carpet has come a long way since then. What pile is trending? What colors? What patterns? What designs? Rugs and carpets are becoming a must-have design essential rather than a simple necessity, with muted shades making subtle statements, along with artisanal carpet trends and of course, the requisite fringing. To inspire your next home décor move, we turned to Décor Aid decorators for their wisdom on the best carpet trends, so you can easily bring any room in your home to life with inspiring design.
Gelato Colors
We aren't suggesting you decorate a room in your home to look like a tub of Neapolitan ice cream, but some of those soothing ice cream shades are back in vogue. The unexpectedly fun colors that you see at the ice cream parlor were all over the latest design shows for good reason as they boast a timeless appeal. More vivid and statement-making than a pastel hue, gelato inspired tones make for a minimal yet playful interior accent.
The key here is to use the soft tones to your advantage as a foundation for more visually heavy furnishings, say a black accent table, or a vivid sofa. But really, the best part of this carpet trend? With colors so subtle, you're certain to get the most use from your investment as they'll never go out of style.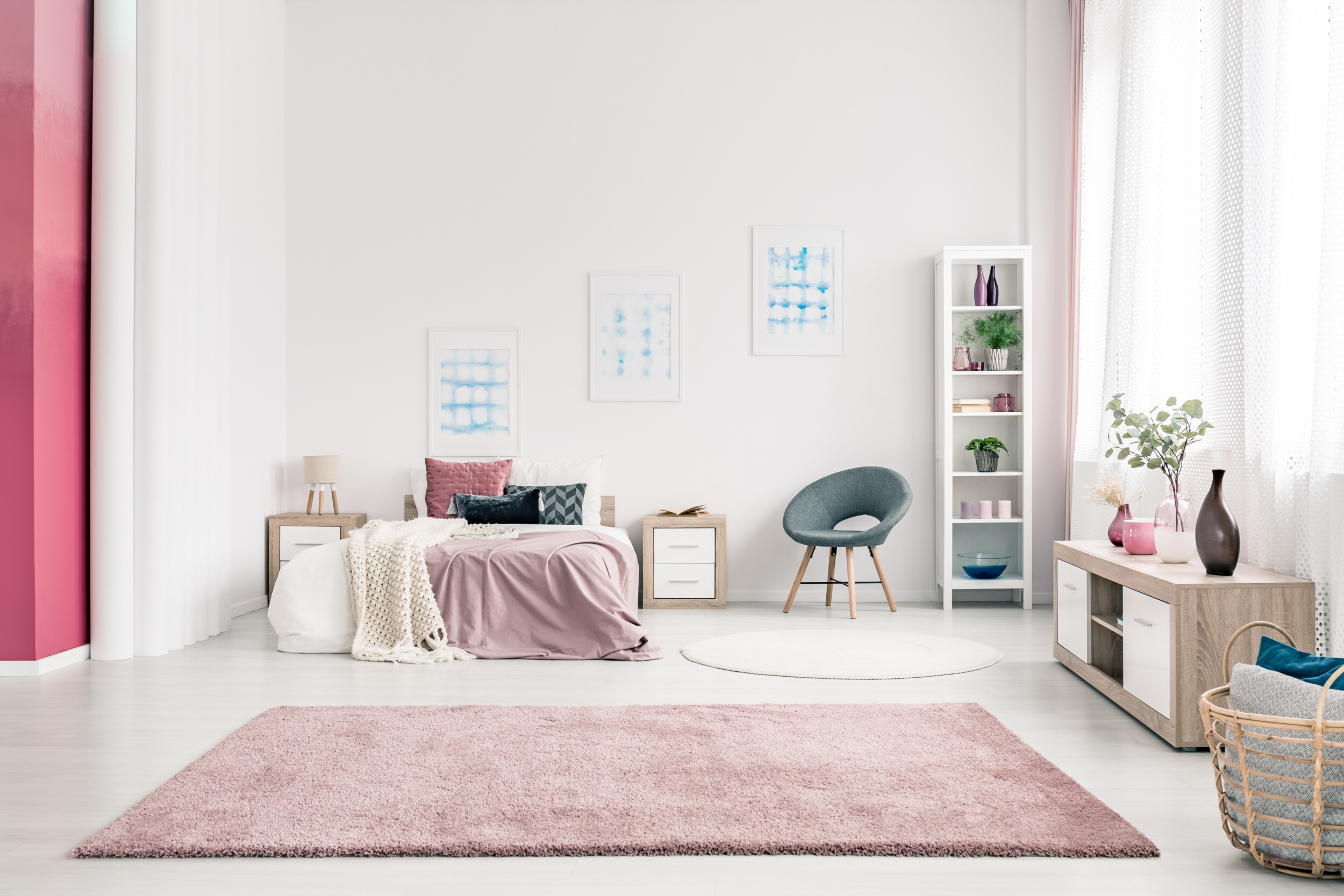 Luxurious Entryways
It should go without saying that your entryway is the first impression people get when they enter your home and that it should be outfitted to represent your best self. But more often than not, entryways are left with boring carpet choices to hide dirt brought in from the outside. Put an end to that and bring in vibrant rugs for the ultimate statement while still working to provide practicality.
After all, your entryway décor should be just as luxurious and decadent as the rest of your home and should work as a preview for what lies ahead. Don't be afraid of lighter colors for your entryway and don't succumb to a standard commercial carpet just because you know it's durable. But do bring in personality and allow yourself to introduce some fun in your foyer while embracing the best carpet trends.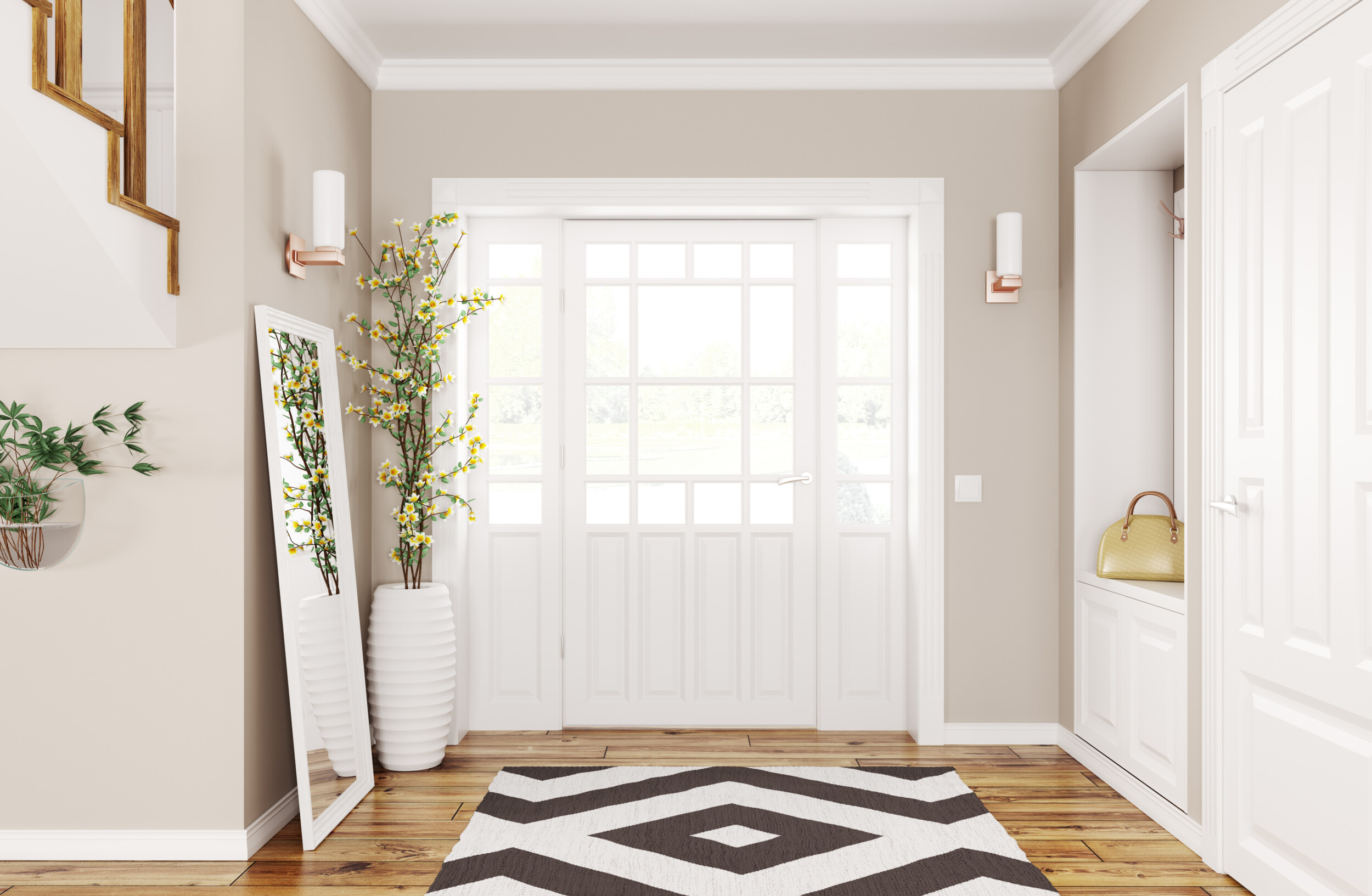 Geometric Patterns
As timeless as they are, geometric patterns looked anew at the design shows thanks to intriguing new takes with carpeting. And though they aren't exactly new carpet trends – geometric patterned carpets are a great alternative to solids and florals alike.
Expect to see bold designs with a lively and colorful pattern on them sweeping through carpet flooring trends as a go-to. Darker rugs with a geometric pattern in a contrasting lighter color are the best options, but we also like the gold tones and pastel combinations that continue to gain popularity from season to season.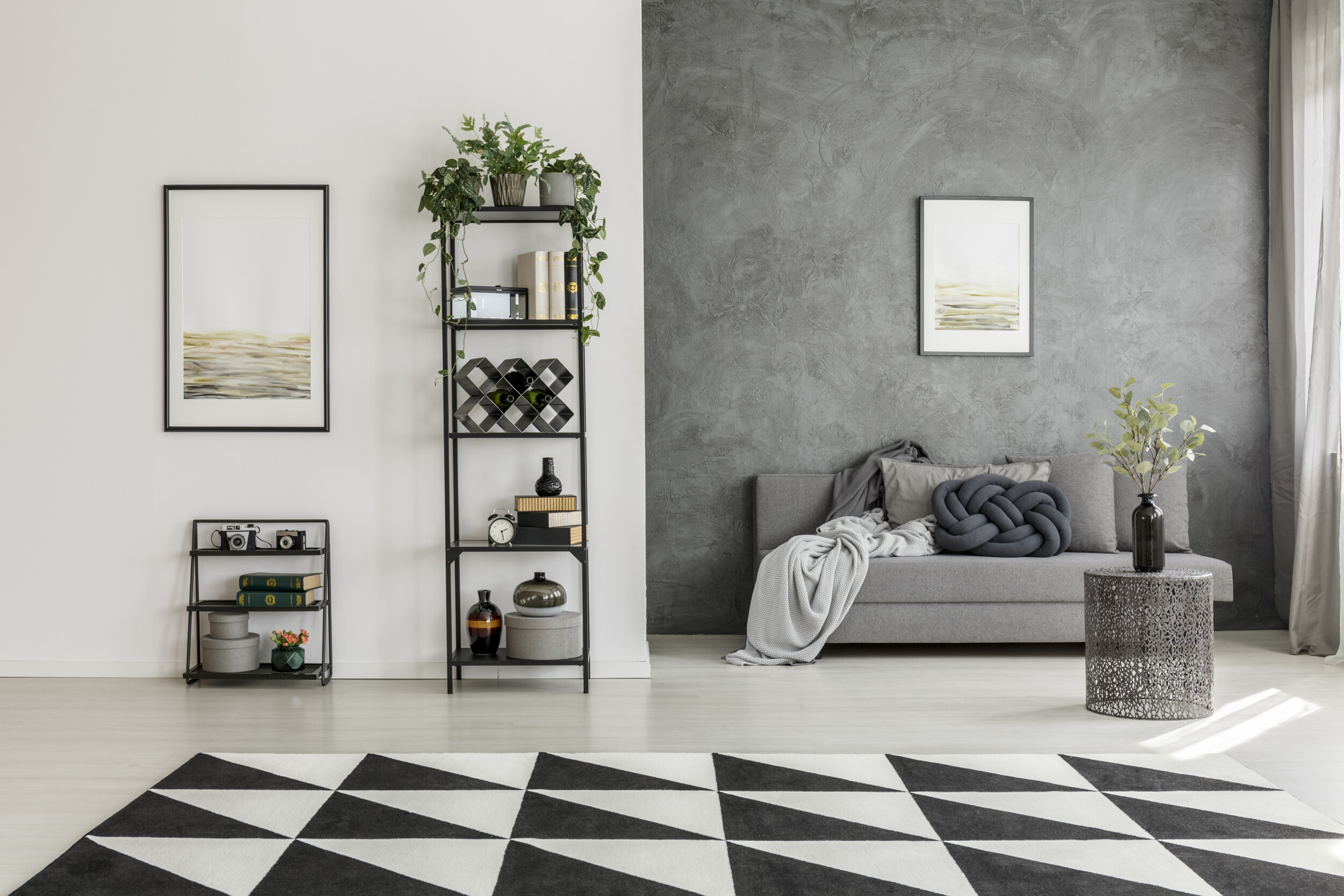 Copious Carpet
With so much emphasis on petite rugs, it came as a surprise when exploring carpet trends to see so many larger options readily available at a variety of price points. Rugs stretching across rooms over a wooden floor are sure to create a cozy and comfortable space (perfect for living room carpet). Large rugs look inviting and luxurious, giving your room the ultimate in sumptuous appeal.
With a full-size rug, you'll evoke a well-judged and thoughtful approach to decorating any room. Just be sure that it doesn't take up the entirety of a room as you could run the risk of making it appear smaller than it is. Instead, allow the space to feel well-considered and balanced by keeping them at least two feet away from walls.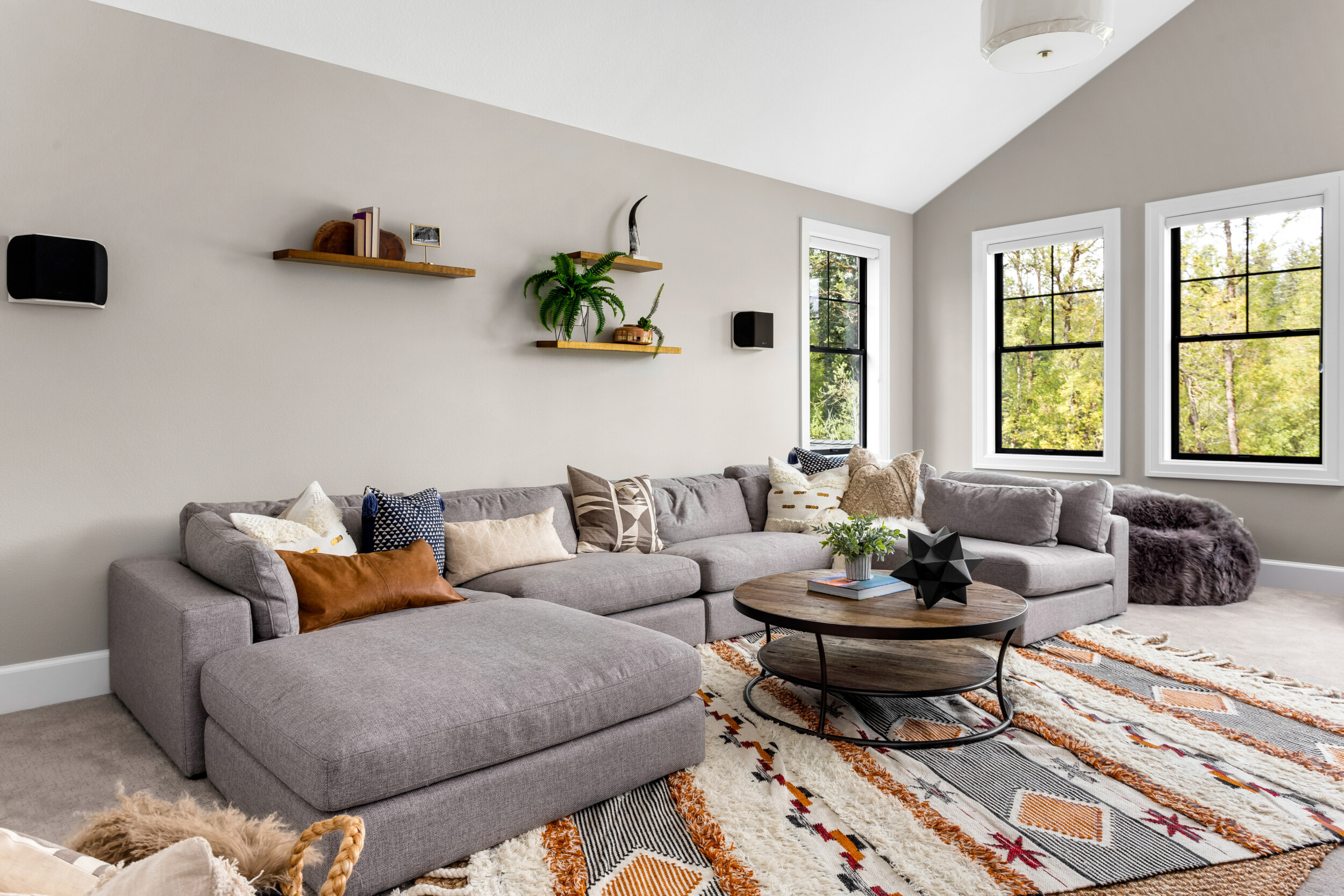 Earthy Tones
Carpets in earthy tones are a sure-fire bet as they pair well with every kind of design style, from the traditional to the eclectic, with ease. They're also in keeping with a spirited retro feel; rich and natural, terracotta hues, warm greens, woody browns, and deep blues are certain to add charm, as well as autumnal orange, gold, and muted red shades.
Earthy, natural hues make for smart carpet trends from living room carpet to bathroom carpet as they'll help to make a room appear larger and brighter. Choose a carpet or a rug in a natural material to compliment the earthy tone.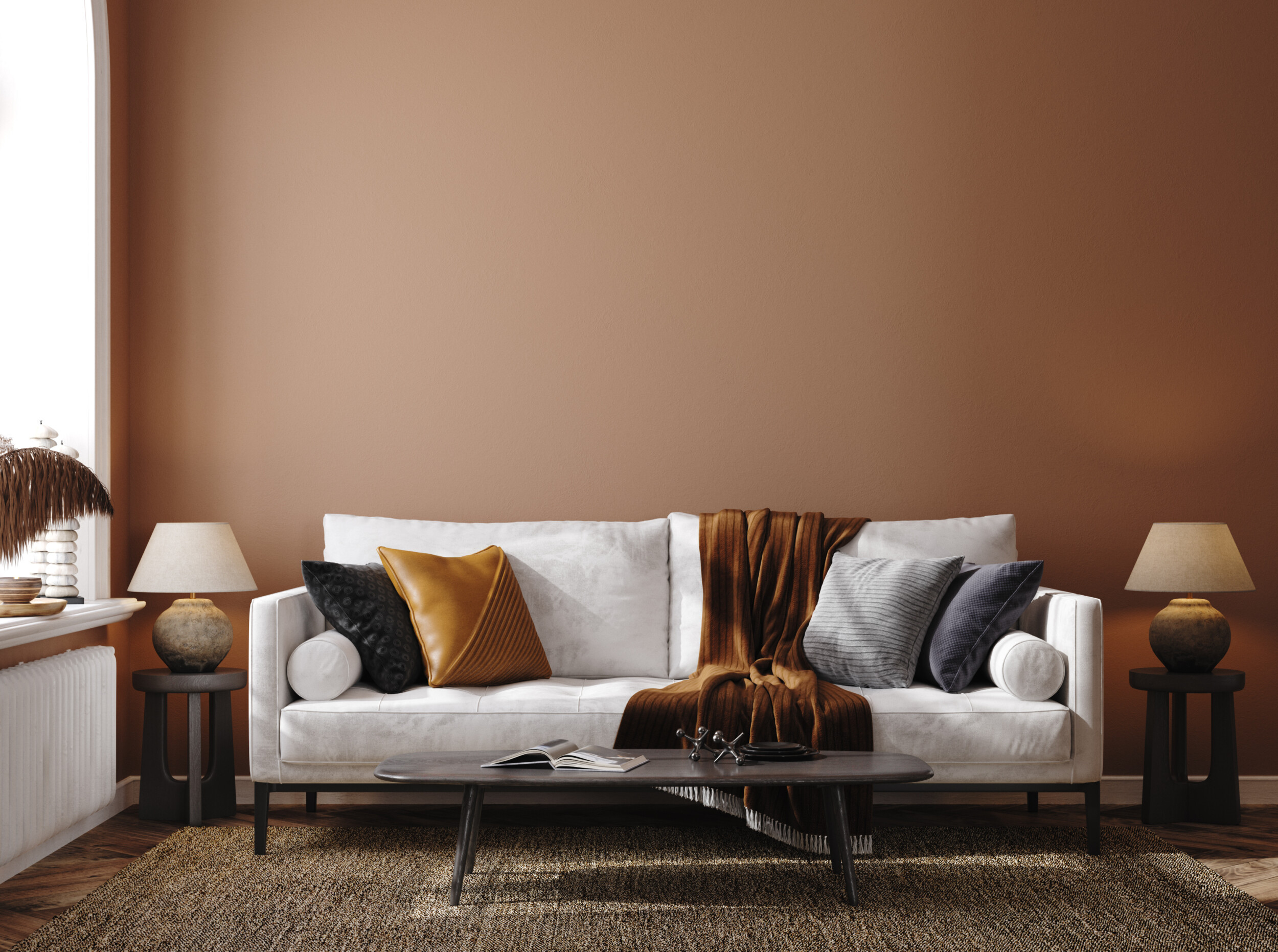 Custom Made
Yes, you could easily buy a rug off the shelf from a store, but a custom-made carpet can make a world of difference in any room. by going for an exclusive, custom-made carpet flooring will be specially made to fit your room, at your specifications.
You can always tell when a carpet doesn't quite fit the room and you have ended up just choosing the largest one available, even though you know it isn't really adequate. Instead, make a wise investment and have a custom carpet made for your home that's certain to last a lifetime – you won't regret it.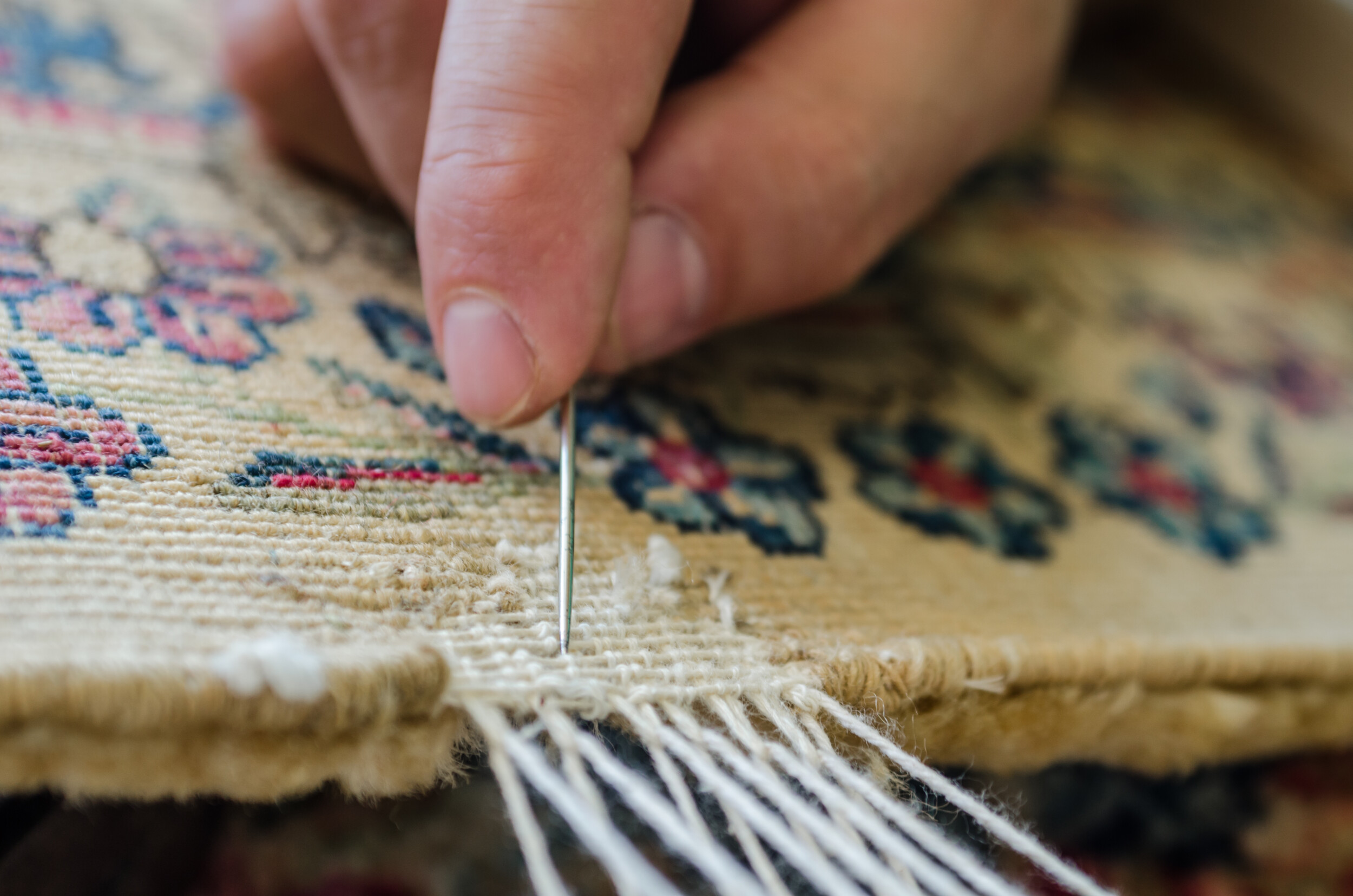 Bold Mix of Color
We can't get enough of colorful rugs and carpets, which is a good thing, seeing as they are sticking with us throughout. A vibrant mix of colors added a heady sense of play to many of the best carpet trends, with some carpets containing up to 15 different shades.
Jewel tones will still be going strong with carpet trends, so embrace them and throw down a rug with more color than you might usually go for. How about a retro vibe with browns, golds, and oranges in a vibrant pattern?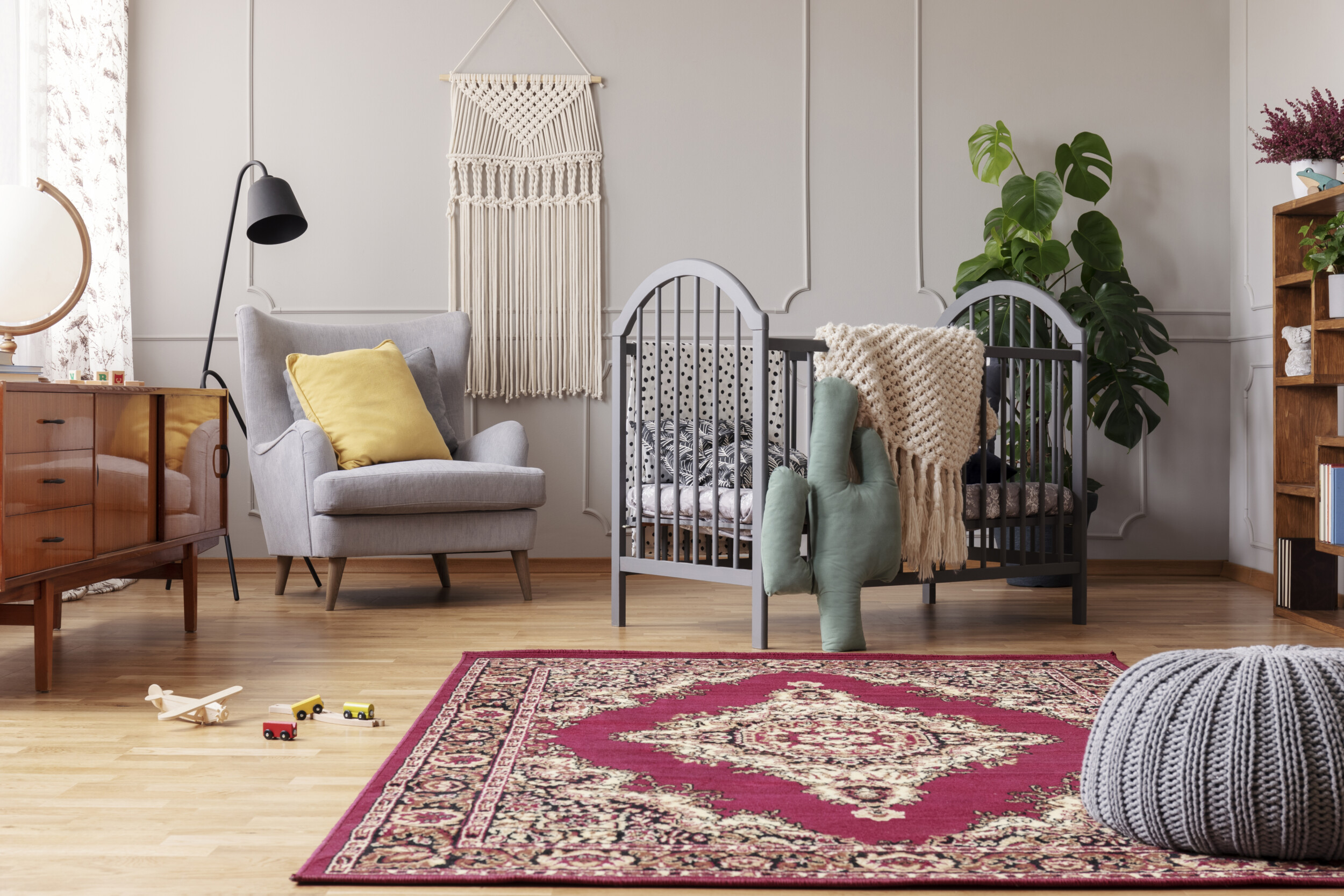 Fringing
We are loving all of the retro-inspired vintage trends at the moment and 70's inspired fringed rugs are certain to add an enviable eclectic feel to any room. Fringing around the edge of a rug in a contrasting color adds a distinctively chic and vintage feel to a room and by now you know little details like that can make all the difference.
A rug in a neutral color with contrasting fringing in a more vibrant color will add some interest to your floor space and make for a great option for bedroom carpet. Even better though, were the options that add even more visual interest with fringing throughout, like the rug highlighted below. Even in a completely bare room, a fringed rug will instantly add a vibrant sense of life and visual appeal.
Low Pile
With warm minimalism continuing to take the design world by storm, low pile carpets remain a key carpet trend as they leave a subtle statement in any room. We aren't seeing many deep pile or plush carpets featuring as the best styles available are most likely to be low pile and ultra-slim.
Low pile carpets have a tendency to be a bit more durable than traditional deep pile types of carpet. Gone are the days of track marks from the vacuum cleaner and unsightly marks left behind by furniture. Low pile carpets are also much easier to clean and maintain, so you can spend less time cleaning your bedroom carpet and more time admiring it.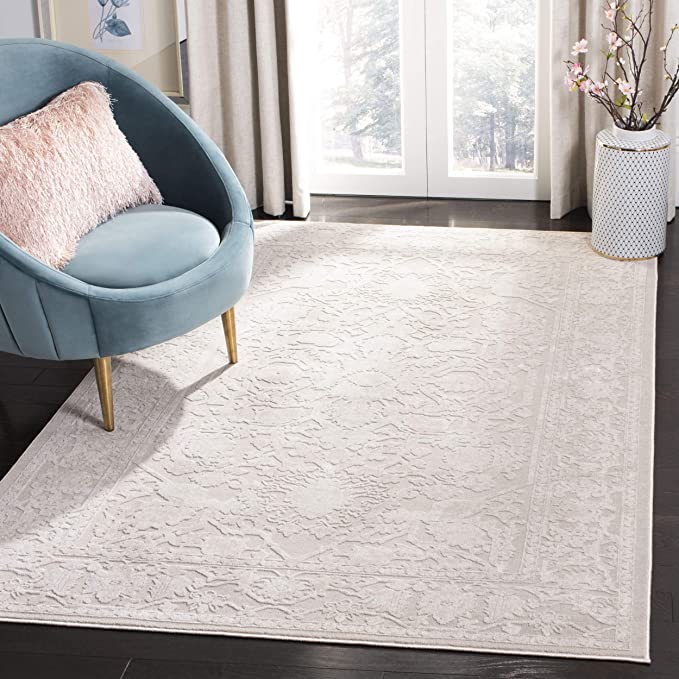 Wall Art
If you thought that rugs were just meant for the floor, then you thought wrong. Rugs can also make for beautiful pieces of art, especially if you've scored a delicate and highly collectible vintage one that's too timeworn to use as flooring.
Of course, you should always select a style which suits your design style, whether its carpet trends highlighting geometric patterns, earthy tones or bright colors, go for an unexpected direction and display your cherished rug as though it were a fine piece of art.
Layering Rugs
If your space feels a little dull, uninspired, and incomplete, adding color and texture by way of layering rugs is a great way of bringing your room to life while acing the best carpet trends for 2019. Bright, patterned, and bold layered rugs are sure to add a bold pop of color in any room while something more subtle will still introduce needed, impactful color and warmth.
Try pairing bold woven rugs for extra pattern and color play, or a quieter diamond or striped pattern for something more subtle. Texture is also a brilliant way of adding depth to a room – a soft sheepskin rug will draw the eye in and a large woven rug will open a space up while keeping it visually interesting.
Go ahead and make a statement with layers of bold pattern and open up a room with a light yet sumptuous rug or brighten the place up with vibrant floor covering. The sky's the limit when it comes to layering rugs, and whether you need to know how to layer rugs in living rooms, or how to layer rugs in bedrooms or hallways, this is one easy to master carpet trend.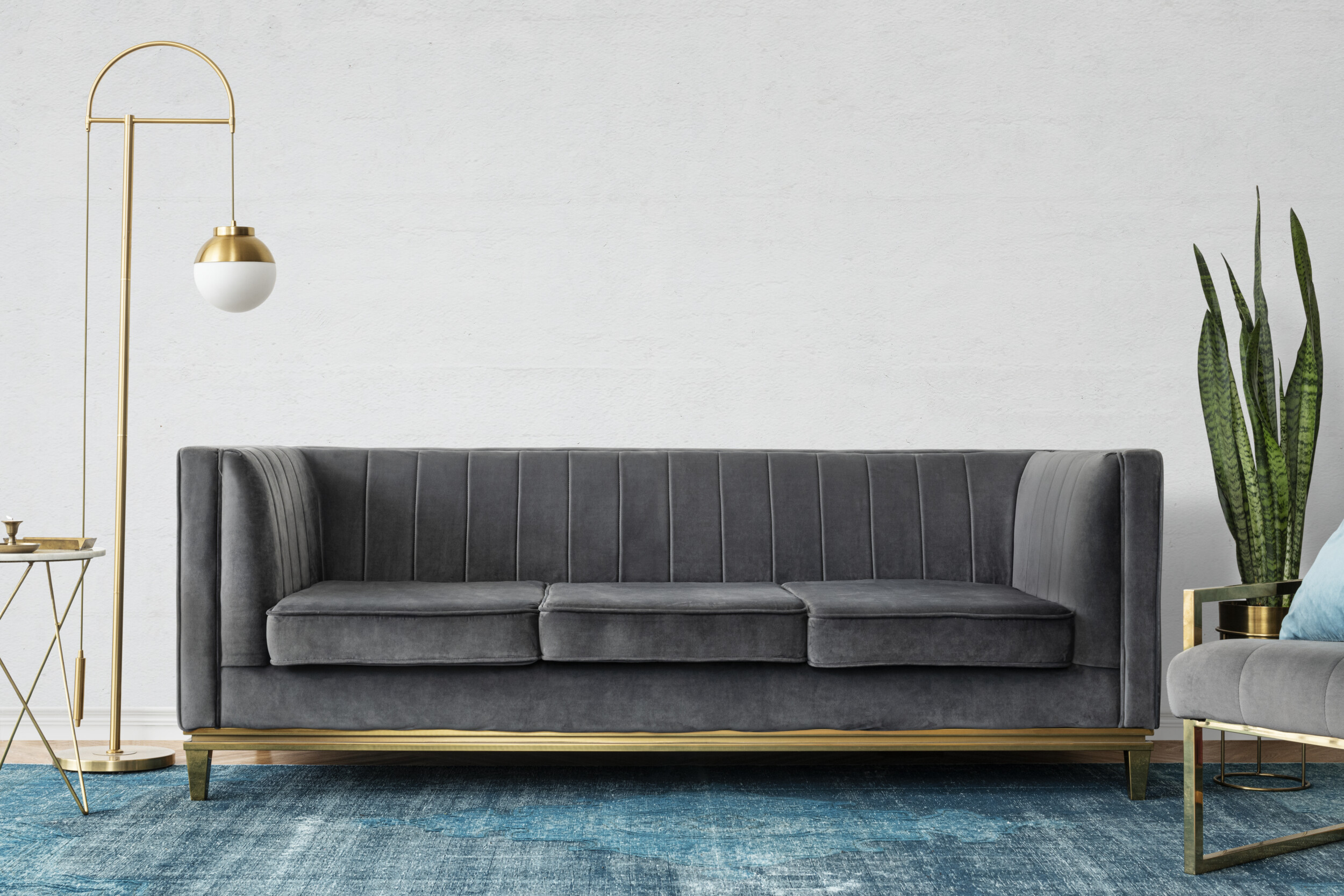 Outdoor Rugs
With outdoor furniture having come a long way since the return of minimalism, it was only a matter of time before designers rethought what an outdoor rug can do. Like they do in any area, outdoor rugs lend an undeniable sense of comfort and warmth, and can help tie your outdoor furnishings together while working as a foundation for the area.
And when it comes to outdoor carpet trends, our interior designers tend to be more exploratory than a novice and suggest challenging yourself with a seriously bold and decadent color, much like the ochre rug featured above. Here, the colors works to mirror the upholstery of the outdoor seating while channeling the spirit of the great outdoors with a timeless yet personality injected saturated color.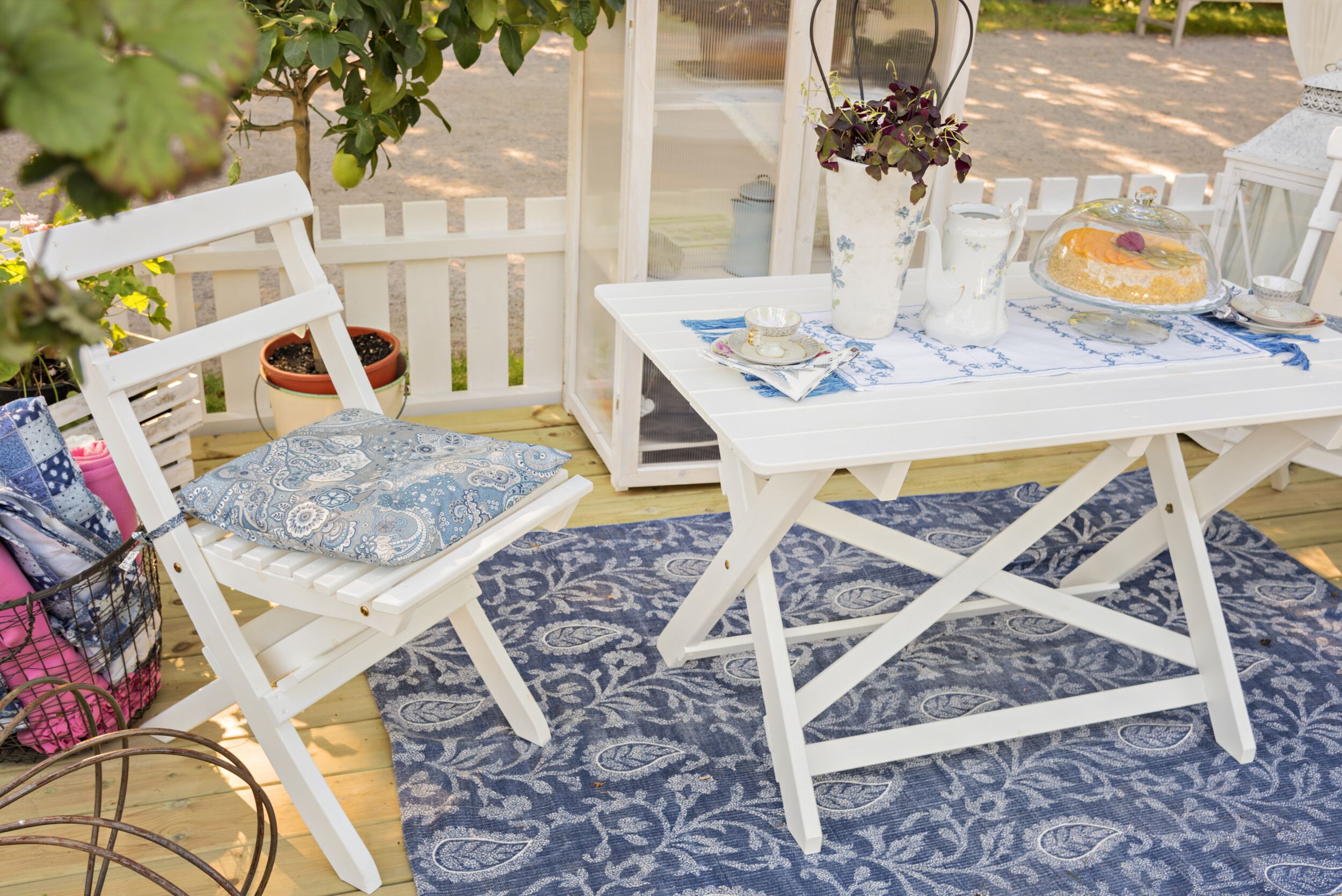 Kilim Rugs
Perfect for channeling the cool allure of Scandinavian décor, kilim rugs are known for their bold patterns and often come in bright, peppy shades, which makes them go-to statement pieces, and they can help offset the coldness of an all-white room with ease. We love how the one featured above boasts textural play and delightful graphic shapes.
Whether you're on the hunt for the best carpet trends for your bedroom, dining area, office or living room, kilim rugs are a great way to add a lively pop of color and visual interest to otherwise deliberately neutral spaces. And like many of the best carpet trends, they'll never go out of style. That said, make sure that the carpet you score features colors you can live with for the long run as you shouldn't have to replace carpets as often as you would with say, a pillow or an accessory.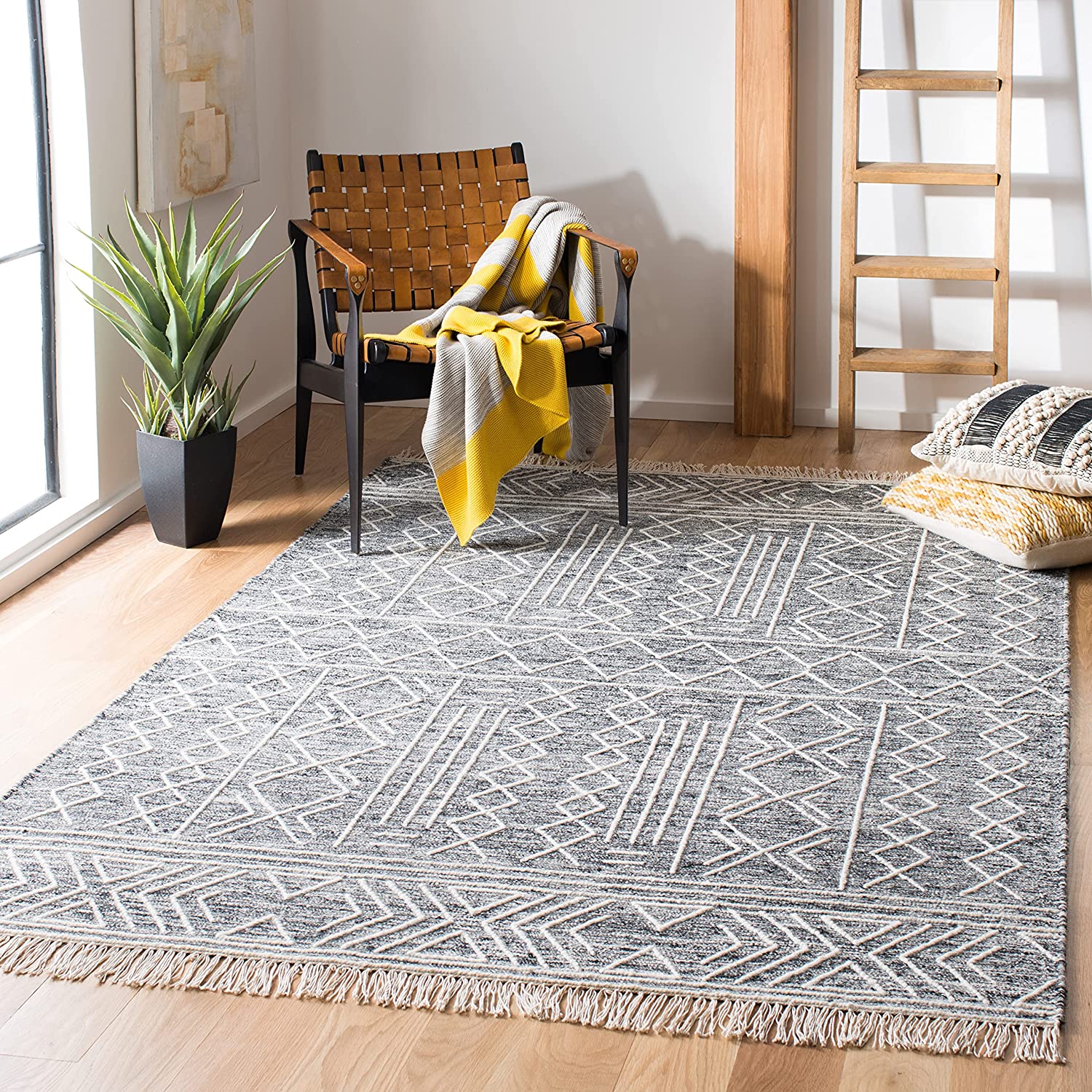 Striped Rugs
With a nod to the spirit of the Mod '60s, striped carpet trends saw a return to optical play for a bold and substantial statement. Striped rugs pair well with any design style but are best with Mid-Century Modern approaches as they reflect the mood of the era perfectly.
Plus when it comes to ephemeral carpet trends, striped rugs are sure to never go out of style and can make a room appear more expansive than it is. Even more decadent if you use a striped rug as a juxtaposition for a brilliant mix of prints.