More often than not, even though they can add extra living space to work with, a dark basement can be a challenging roadblock to master and turnaround. If you are about to renovate your basement, chances are that it might already be suffering from a dark and dingy feel. If this sounds like your basement, then it's time to address that dark basement to let in the light. To help you on your way, here are over 18 easy to manage dark basement ideas that will help you instantly transform the space you have to work with.
Lighten up that dark basement, shunning the dark space and welcoming the light in. These dark basement ideas will be sure to make a huge difference in your space, making your basement unrecognizable in no time without having to spend a small fortune or bring professionals in.
Add Different Sources Of Light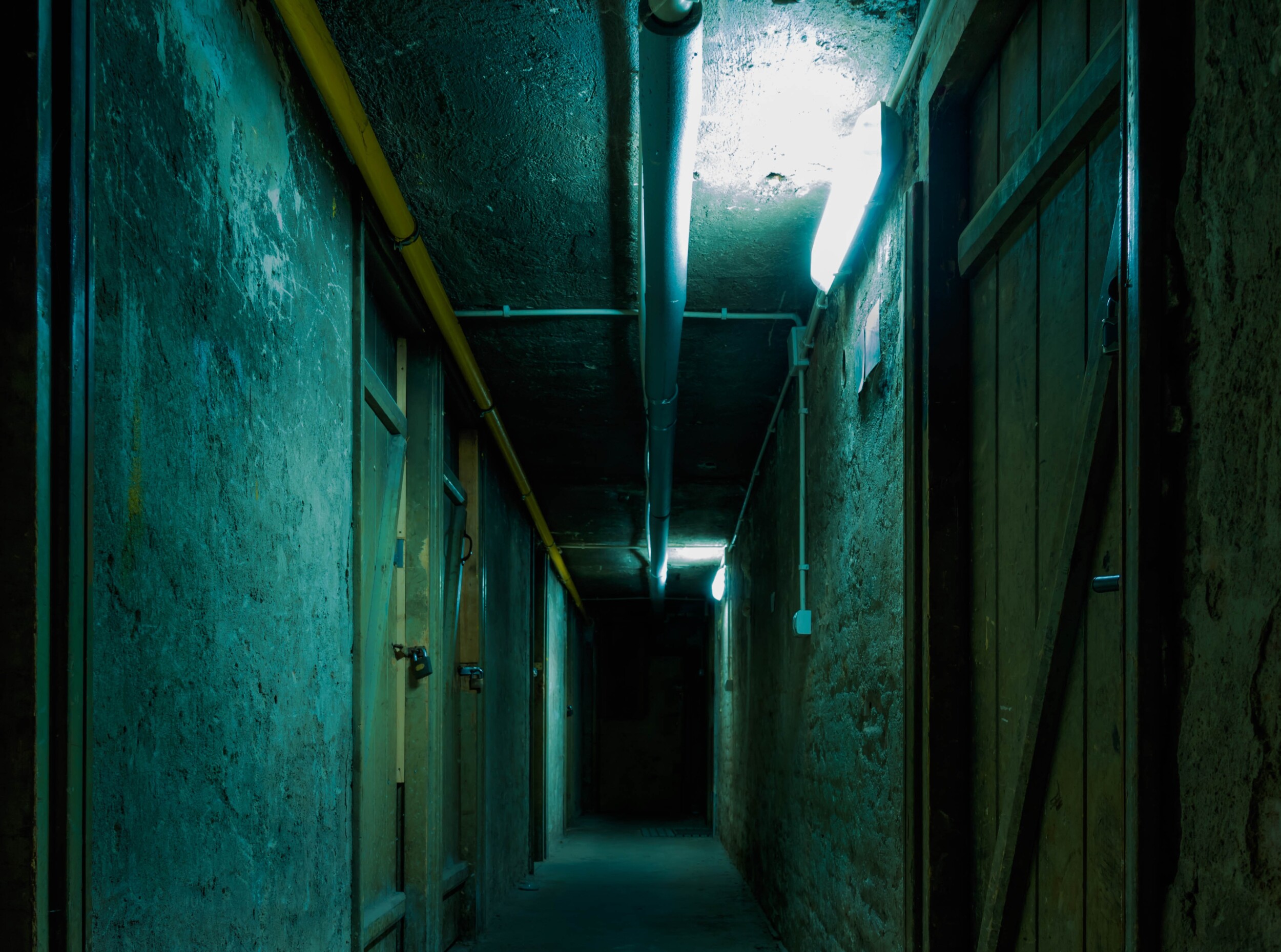 According to Décor Aid renovation expert Charlie S, there's really no need to splurge on having scores of new lighting professionally installed to bring a dark basement into the light. Instead, create a warm and inviting lighting scheme with layered lighting.
By this we mean lighting with different voltages installed at different heights. Think table lamps, floor lamps, sconces and even candles. The key here is to avoid cold and clinical overhead lighting for a less abrasive feel.
Keep The Eye Moving Up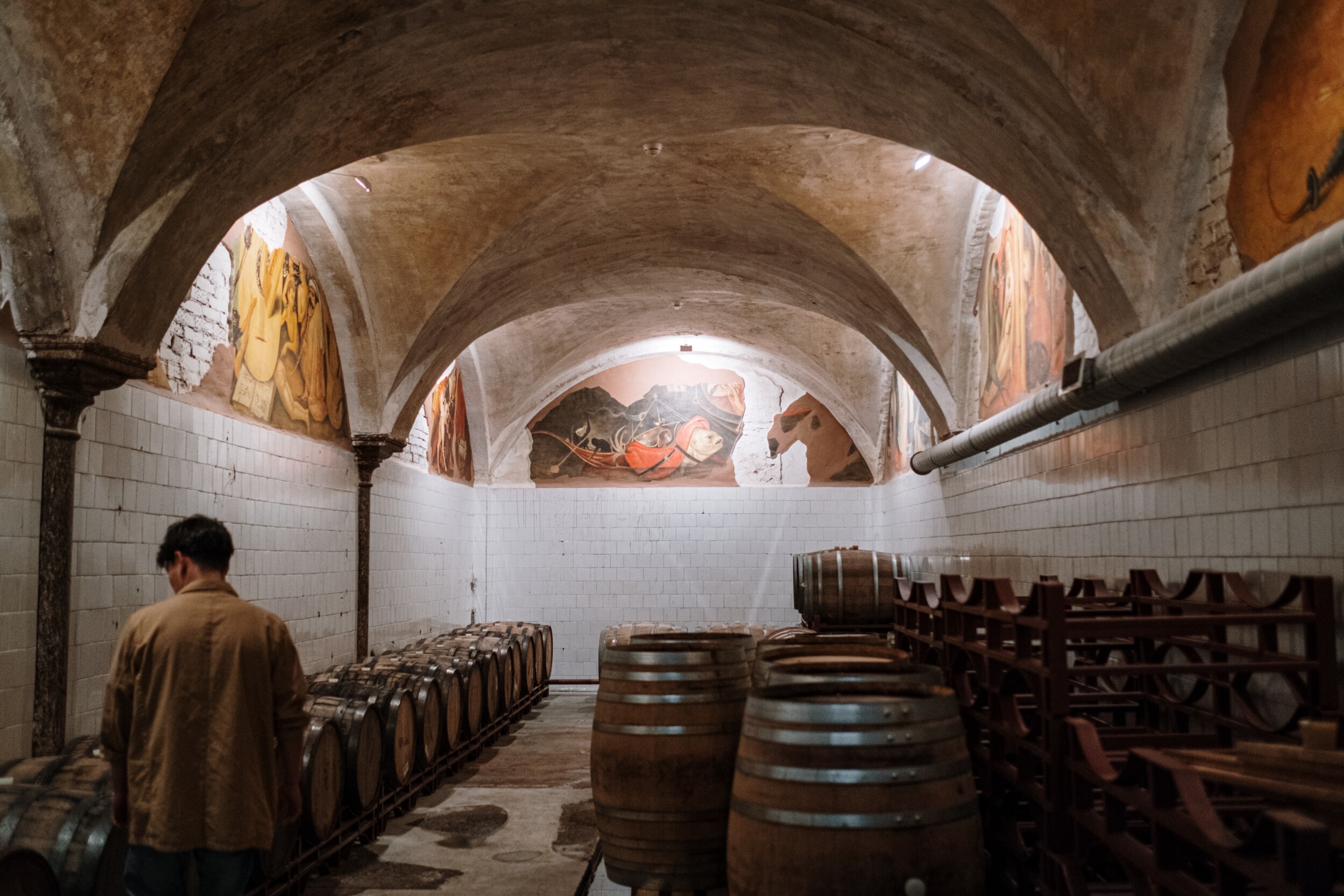 Whether through a statement-making light fixture or a delightful hanging mobile or even plants, by keeping the eye moving up with an interesting focal point, your ceilings will look higher than they really are.
And a dramatic feature will also distract the eye as a dark basement can often be full of design issues that can't be addressed in one simple swoop.
High-Shine Ceilings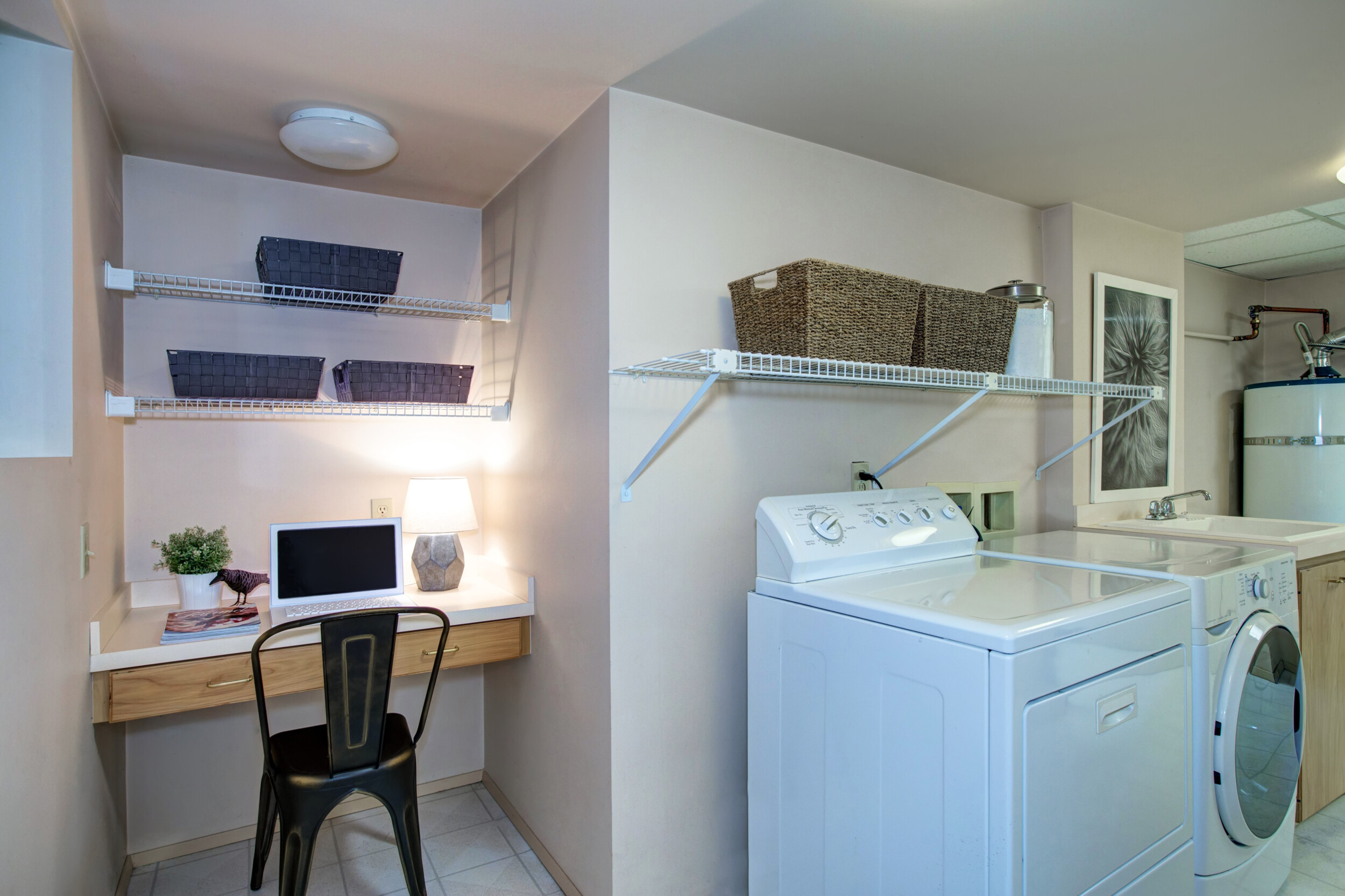 When it comes to endlessly elegant dark basement ideas, go for a completely luxurious feel to really update the look and tone of the area. And for added effect, nothing beats addressing the ceiling, more commonly referred to as the '5th wall' as of late.
From a gloriously intricate and detailed tin ceiling to one covered with gold leaf to one reborn covered with a vibrant wall covering, you'll be sure to elevate your dark basement while ensuring that it will look like no one else's.
Go Monochrome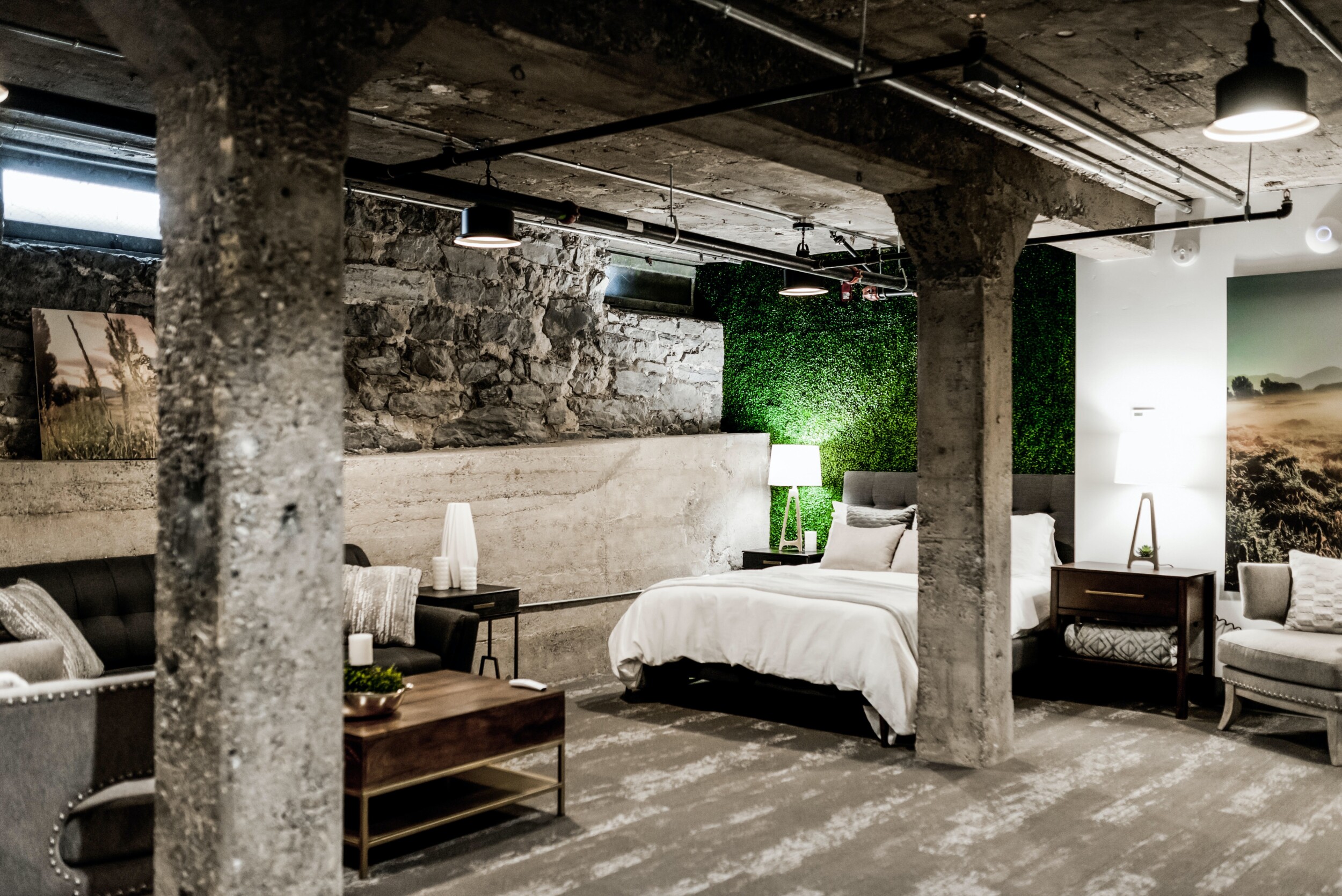 A soothing monochrome color scheme will help to make a dark basement feel all the better realized while keeping the space easy on the eye and subtle in appeal.
But to avoid too soft and quiet of a feel, be sure to energize your newly monochrome basement with plays on tonal print, color, texture, and artful features for needed personality and visual interest.
Create A Room-Defining Accent Wall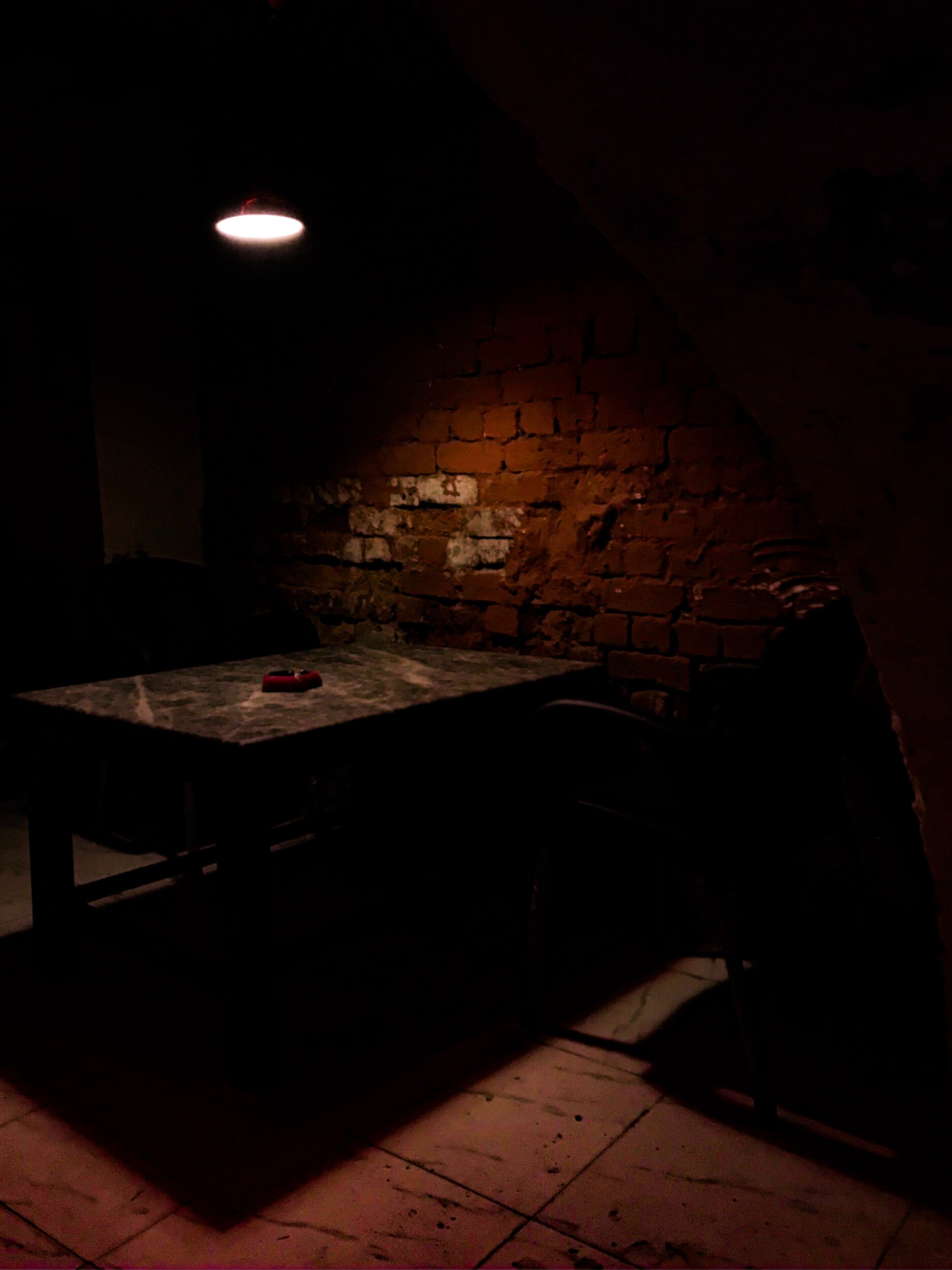 An accent wall in a unique shade or one covered with an unusual wall covering will instantly boost dark basement ideas while making your's feel one of a kind and well-judged.
And since they are expensive and easy to create, there should be no stopping you. That said, our interior designers were quick to point out that you should try to create an accent wall out of the most expansive wall in your basement to help better define the area.
Neutral Painted Bricks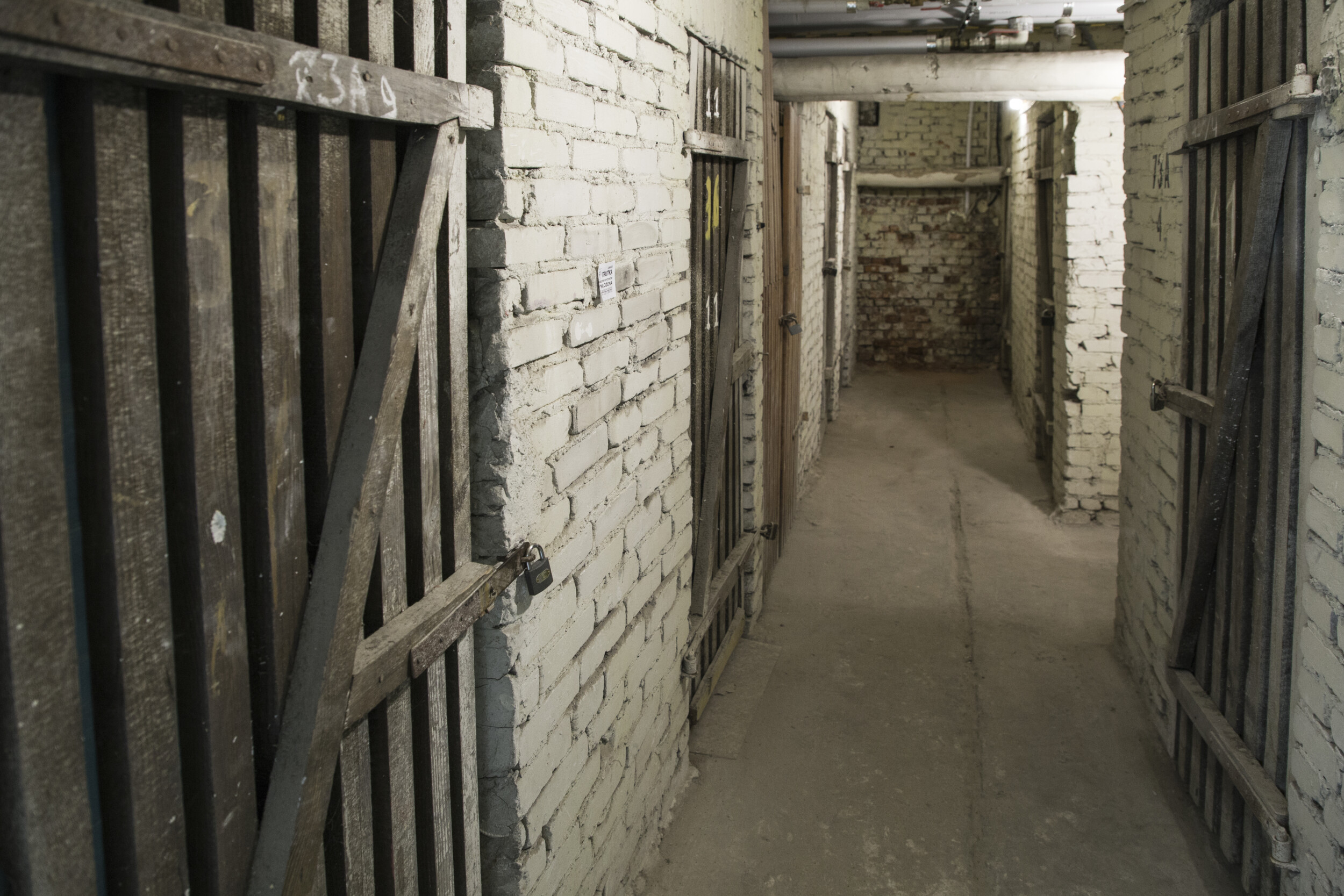 If your basement boasts brick walls that have been left natural until now, consider reimagining them in an ultra-bright neutral or white wall paint to help seal them while making your basement feel as large as possible.
A Glass Wall Divider
A glass room divider is great for addressing dark basement ideas as it will keep the space open without closing any segment off and it will make it feel all the more luxurious and grand.
Even better if you're able to source one that is movable or foldable to extend the space when needed for say, a get-together or when you have extra guests in town.
Prints Featuring The Outdoors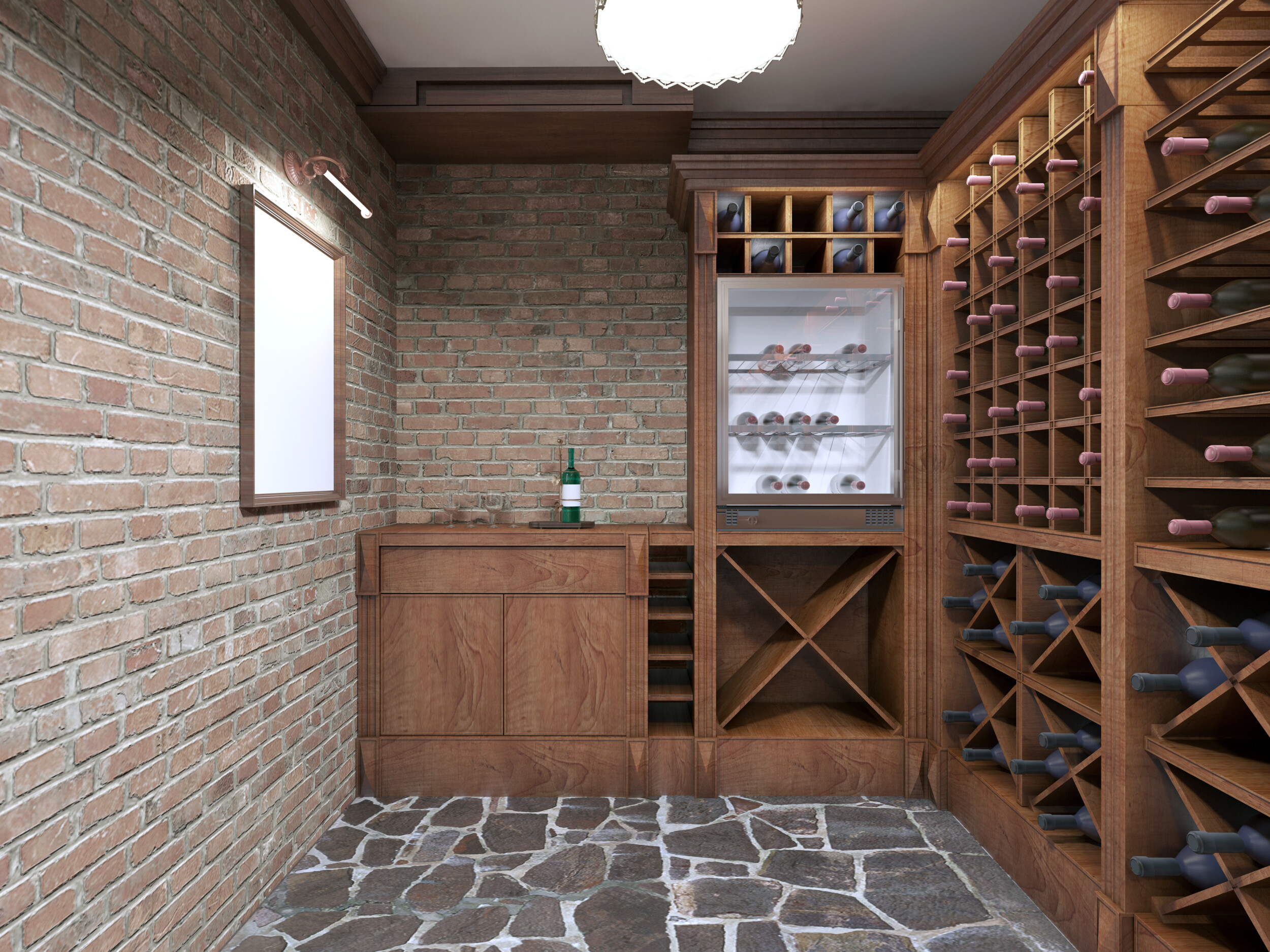 Affordable art prints framed with minimal white frames will lend a dark basement a sense of the sunny outdoors, and spirited times that will be sure to inspire for years to come.
Bookshelves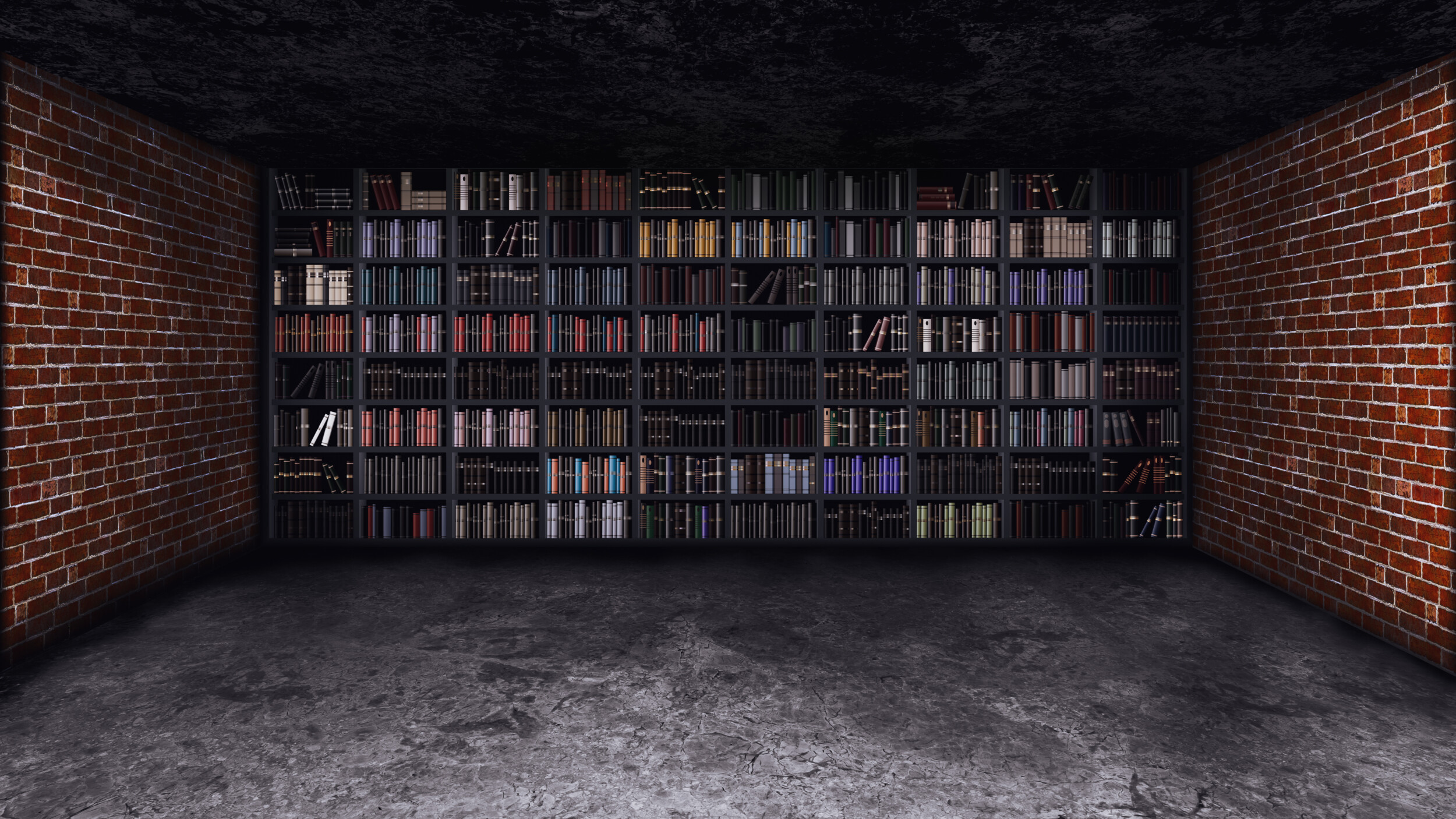 Horizontally installed floating shelves will help you add visual interest and decorative display areas that will help you bring a dark basement to life with ease.
A Large Area Rug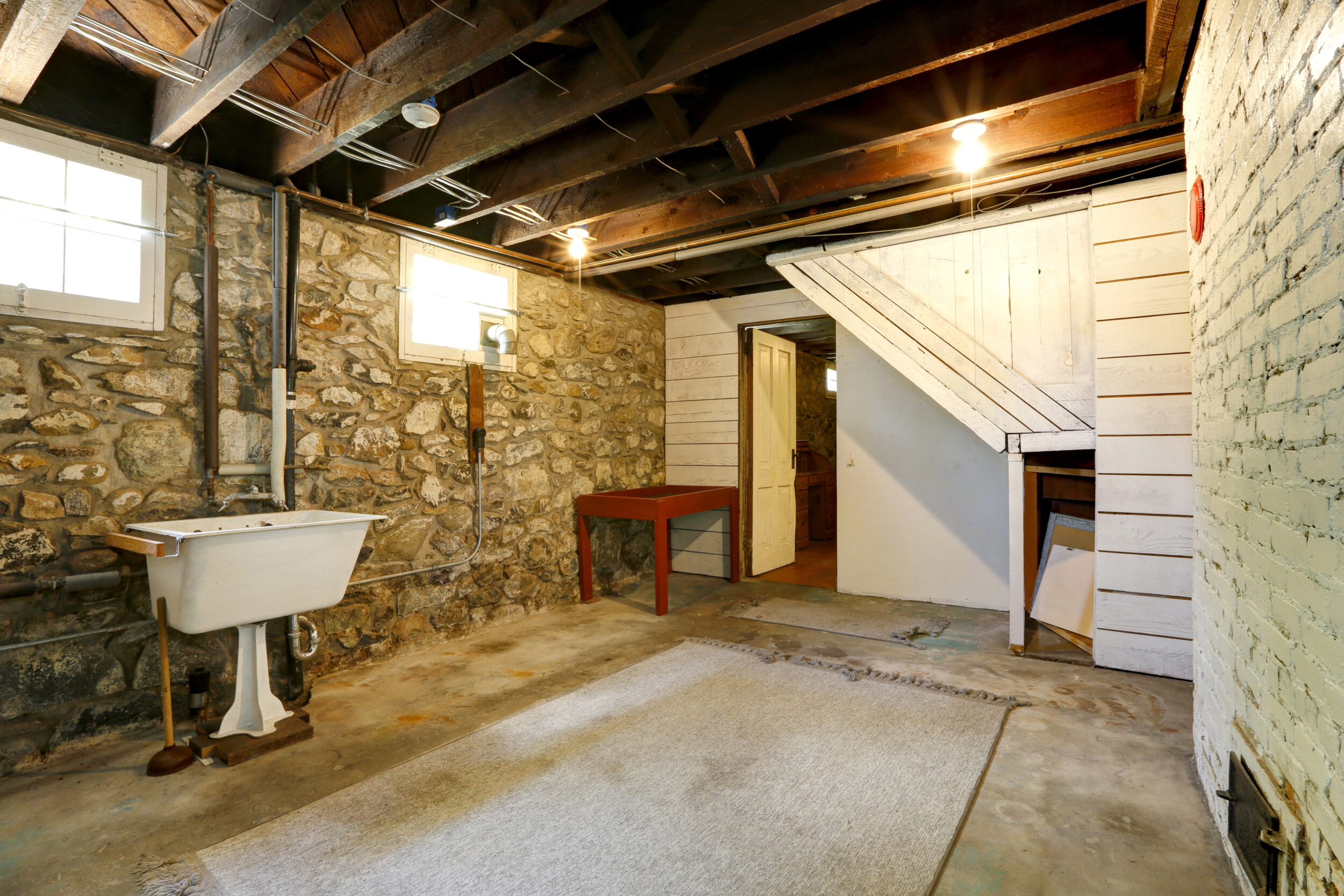 Add a sense of life to your dark basement ideas with a hearty layering of vibrant rugs so there's something warm and sensuous underfoot.
Just be sure to source a synthetic rug as basements are frequently prone to mold and mildew, and a natural fiber rug will simply soak them up and smell musty in the meantime
Choose A Light And Bright Color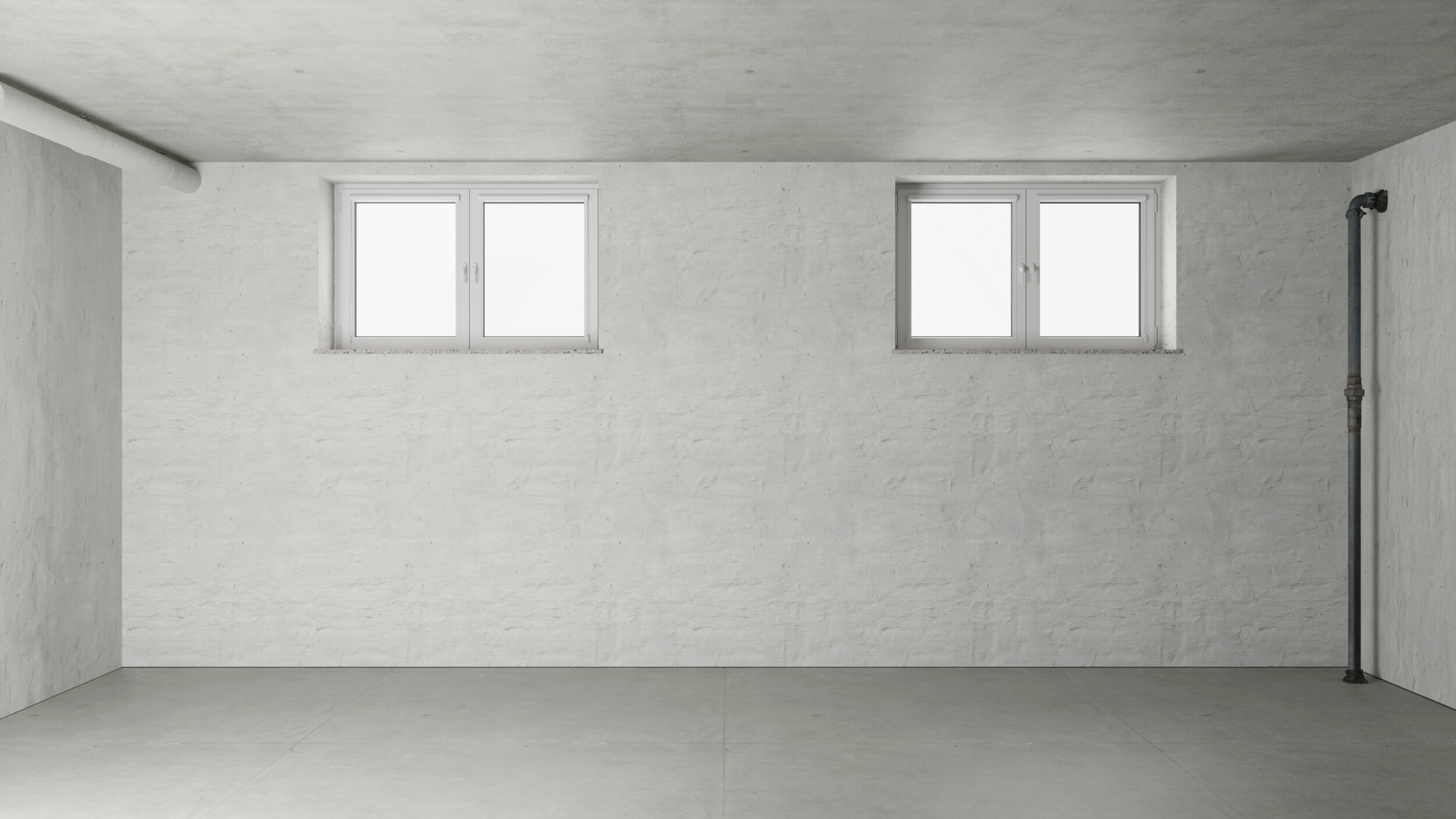 If you have a dark basement in need of a major lightening up, the first place to start is with a light paint color on the walls. Decorating a dark basement should begin with a light and bright color as the base – this can be a white, a pale blue, a green, whatever sings to you. It doesn't have to be plain and simple white, as any color which is light and bright in nature, will create the desired effect.
Paint your walls in your chosen color and you will soon see the difference the light reflecting properties of the color will add to your dark basement, with ease.
Imitate Natural Light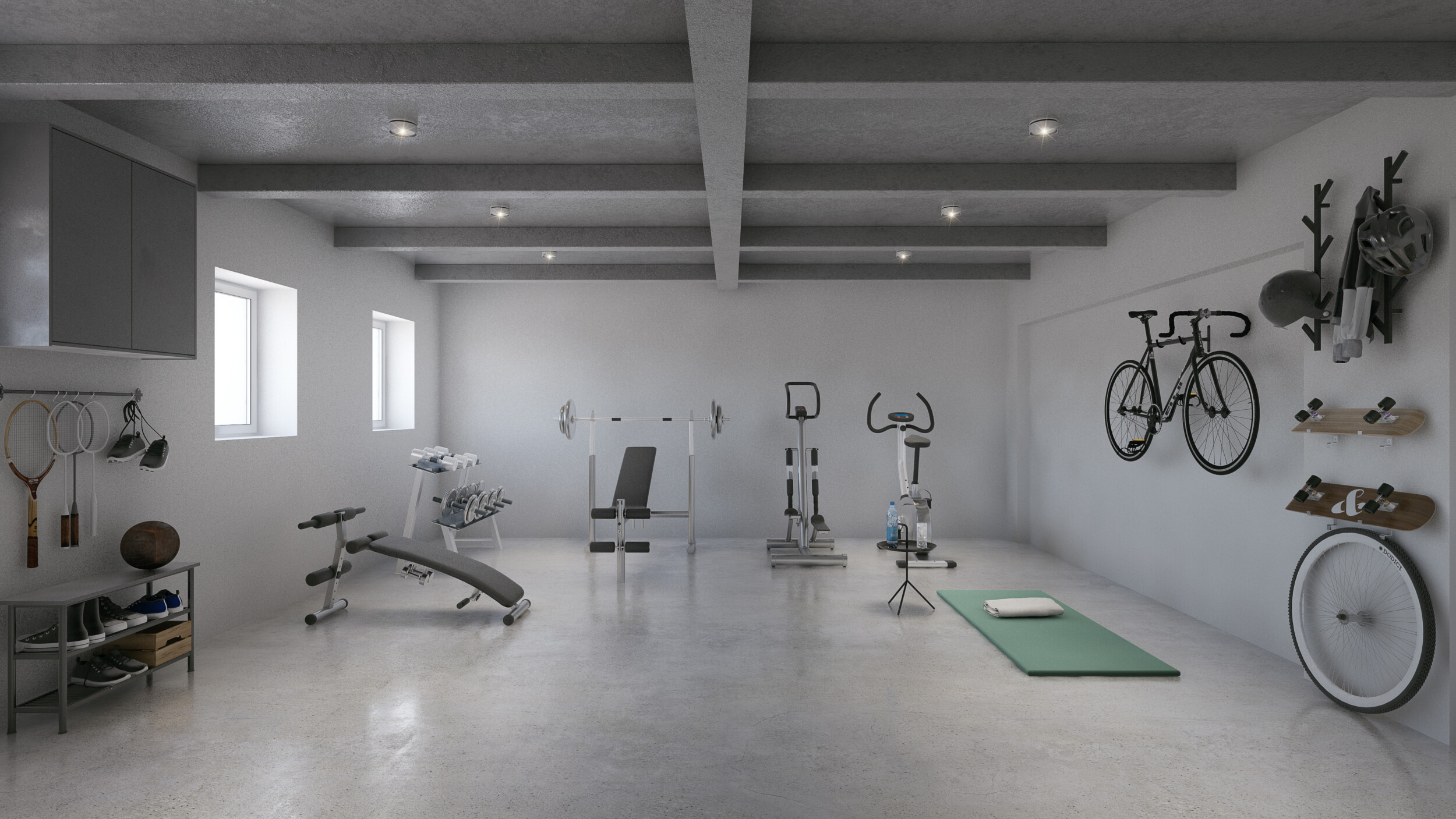 To combat the dreary feel of a dark basement, of course you'll need to make sure that the space is as well lit as possible and there is no better way to light a dark basement, than with light pouring in that's as close to natural as you can get. Soft lighting or yellow lighting can make a room feel dark and enclosed, no matter how bright the light wattage is. Use light bulbs which imitate natural light as closely as possible and they will help a dark basement feel almost as if the sun is shining through the window.
You can even find light fittings which look like shutters over a window that will be sure to lighten up a dark basement. And just like the staircase featured above, concealed lights will also help to define the space with needed warmth.
Choose A Dark Contrast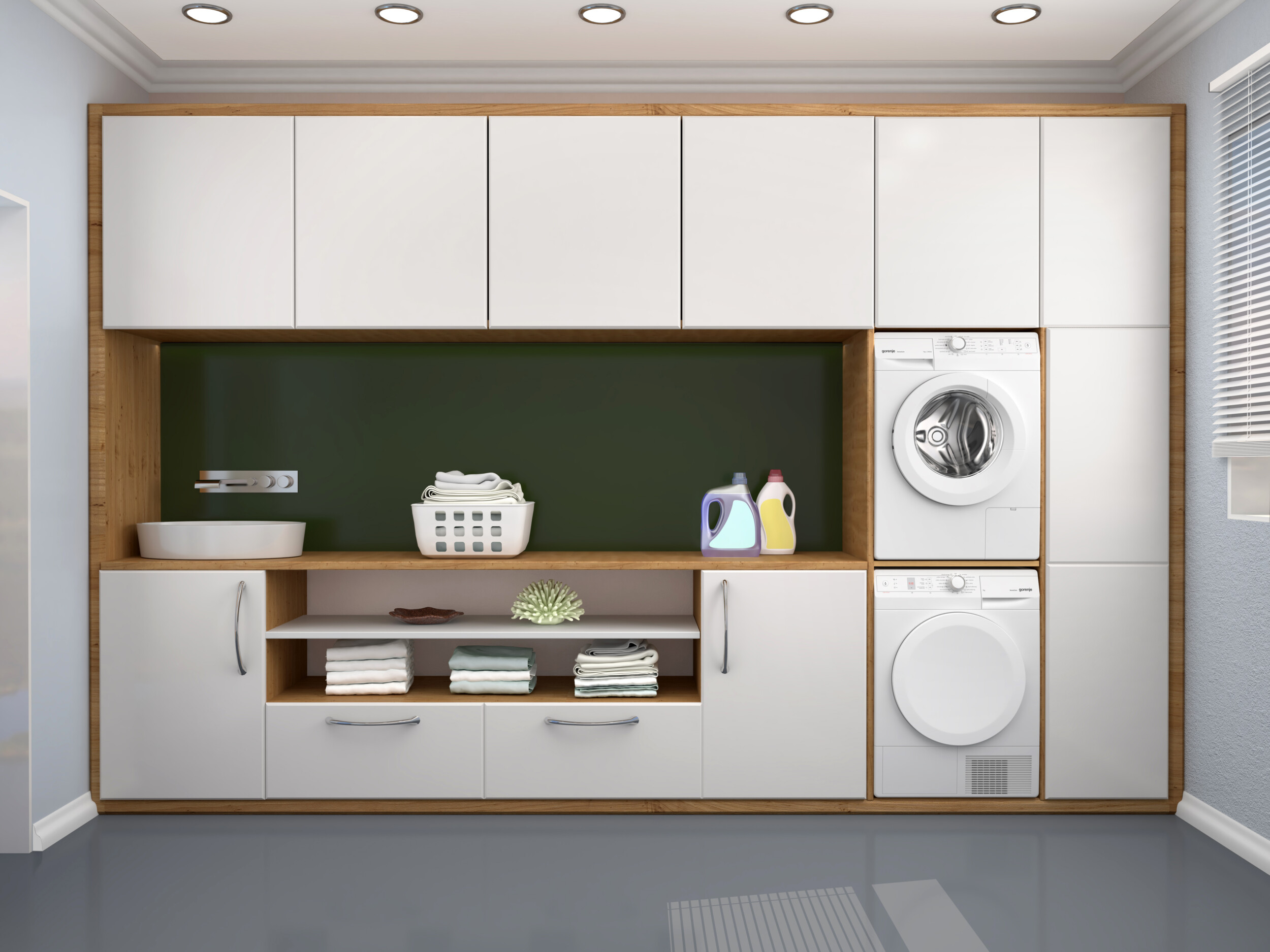 Creating dark contrasts is a genius decorating hack when it comes to transforming a dark basement, as a sharp contrast of color in your space will make the light areas look even lighter. Go for a light color on the walls and choose a few pieces of moodier furniture to create a striking contrast in your dark basement. A contrast like this will also give your room extra depth and give the eye a break from too much lightness and brightness.
If you go for too much light and air, it can stop a space from feeling cozy and you don't want to lose a warm and comforting feel that basement spaces often lack. Or you could go the opposite direction and opt for a dark accent wall to work as a stunning focal point and to help the eye take note of the areas that are light-filled.
Open Up The Space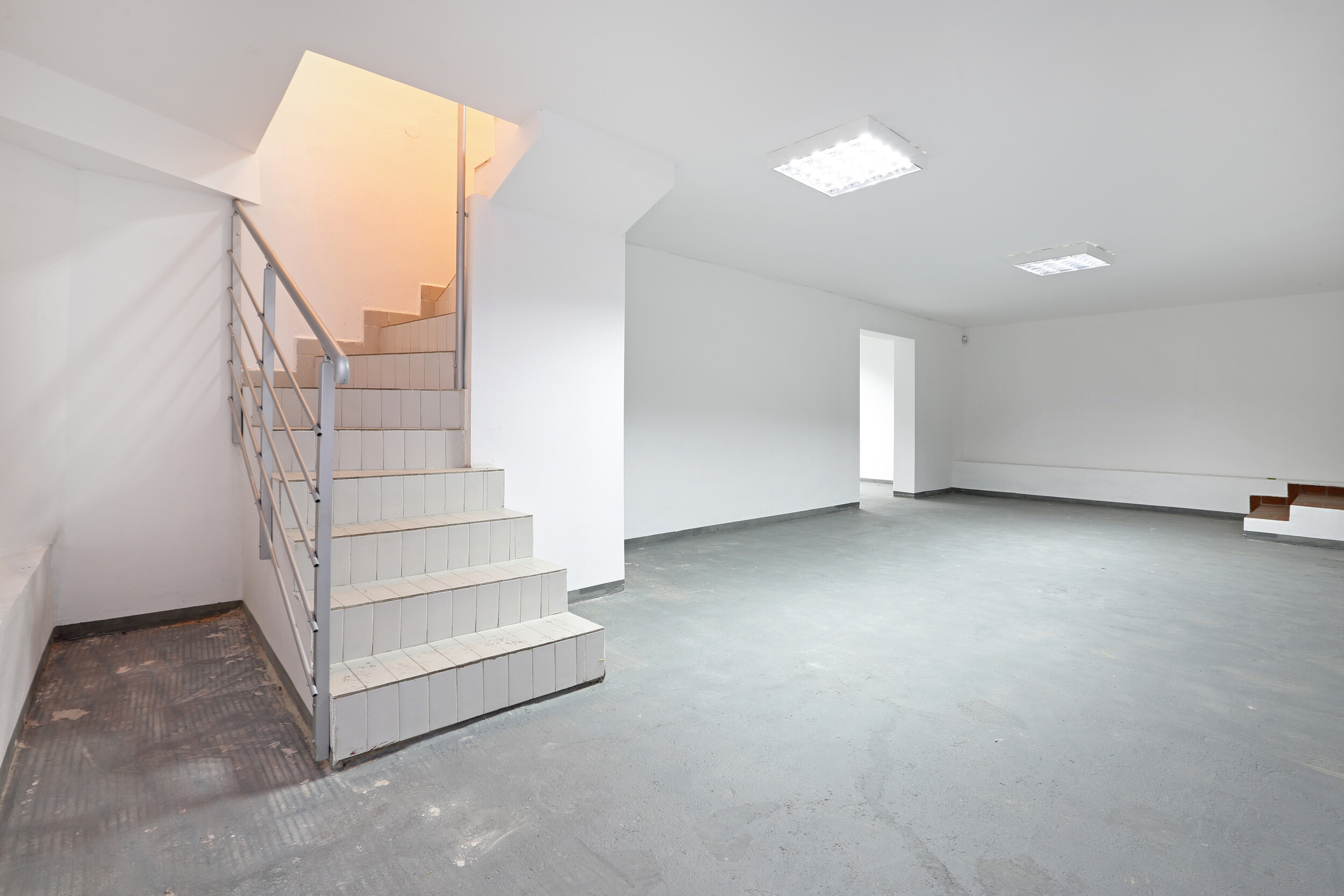 Going for an open floor plan in a dark basement will help provide a feeling of light and space, no matter how small or closed off it is in the beginning. The more you can expand the space, the bigger that space will feel, even if you don't have the luxury of large windows boasting natural light. If there is a wall you can get rid of or move, then don't hesitate.
It will make a huge difference in creating an open, livable space in what was once a dark basement. Having larger expanses of wall will also help your dark basement feel lighter and more spacious, as there will be more for your eye to move across.
Clear Out Clutter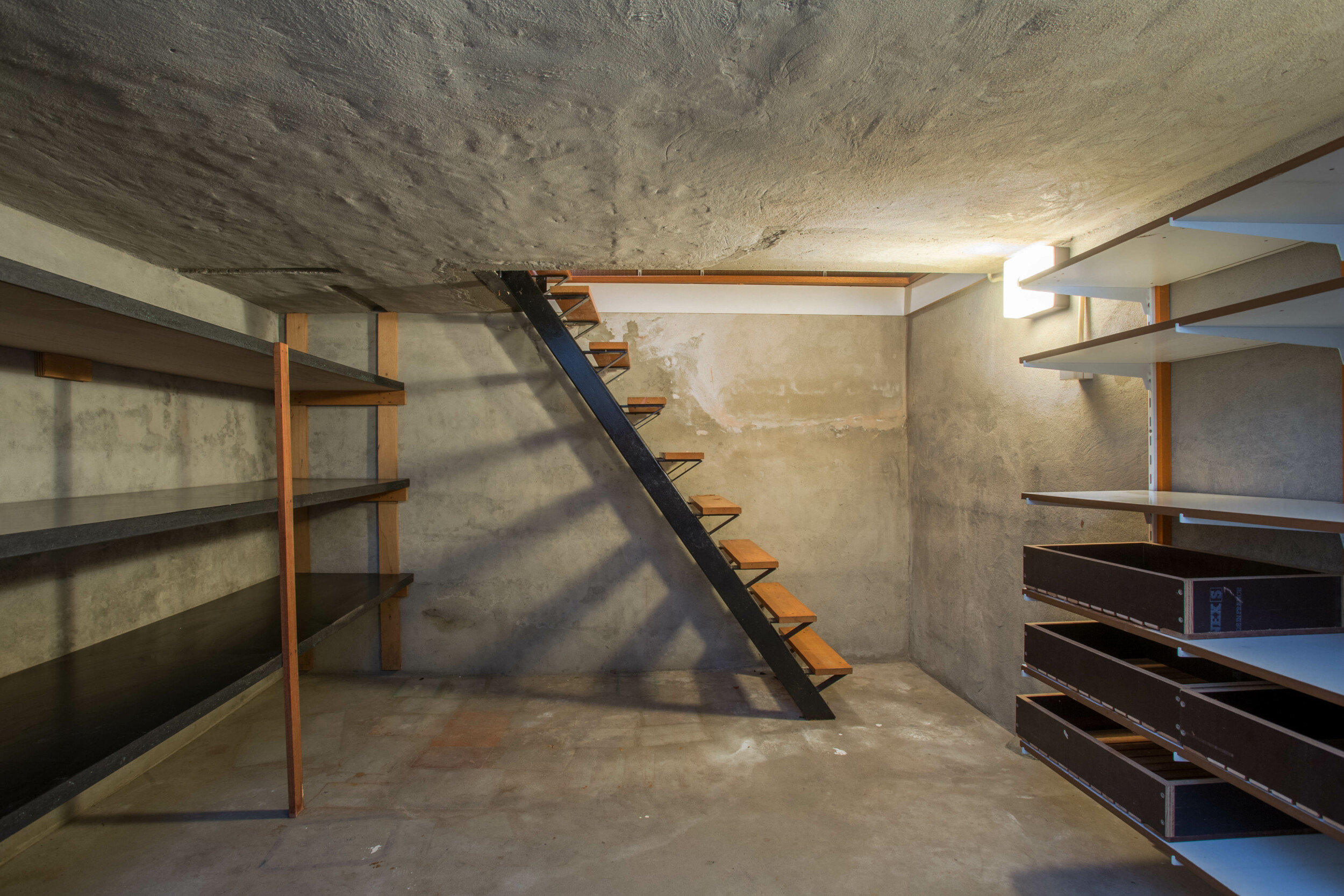 The more items you have cluttering your surfaces, the smaller and busier your space will look (we all know this, but sometimes acting on what you already know can be more difficult than you think). If you are looking to brighten a dark basement, then performing a proper curation and getting rid of your clutter will make a huge difference in styling the space.
It's a simple solution to a big problem and it's one of those dark basement ideas that really does work wonders. If you can't part with any of your possessions, then invest in some storage solutions to get those loose items off of surfaces. In fact, we bet that you'll be amazed at the difference an effective tidying effort can make in your space while elevating the lightness and brightness of it.
Strategically Place Mirrors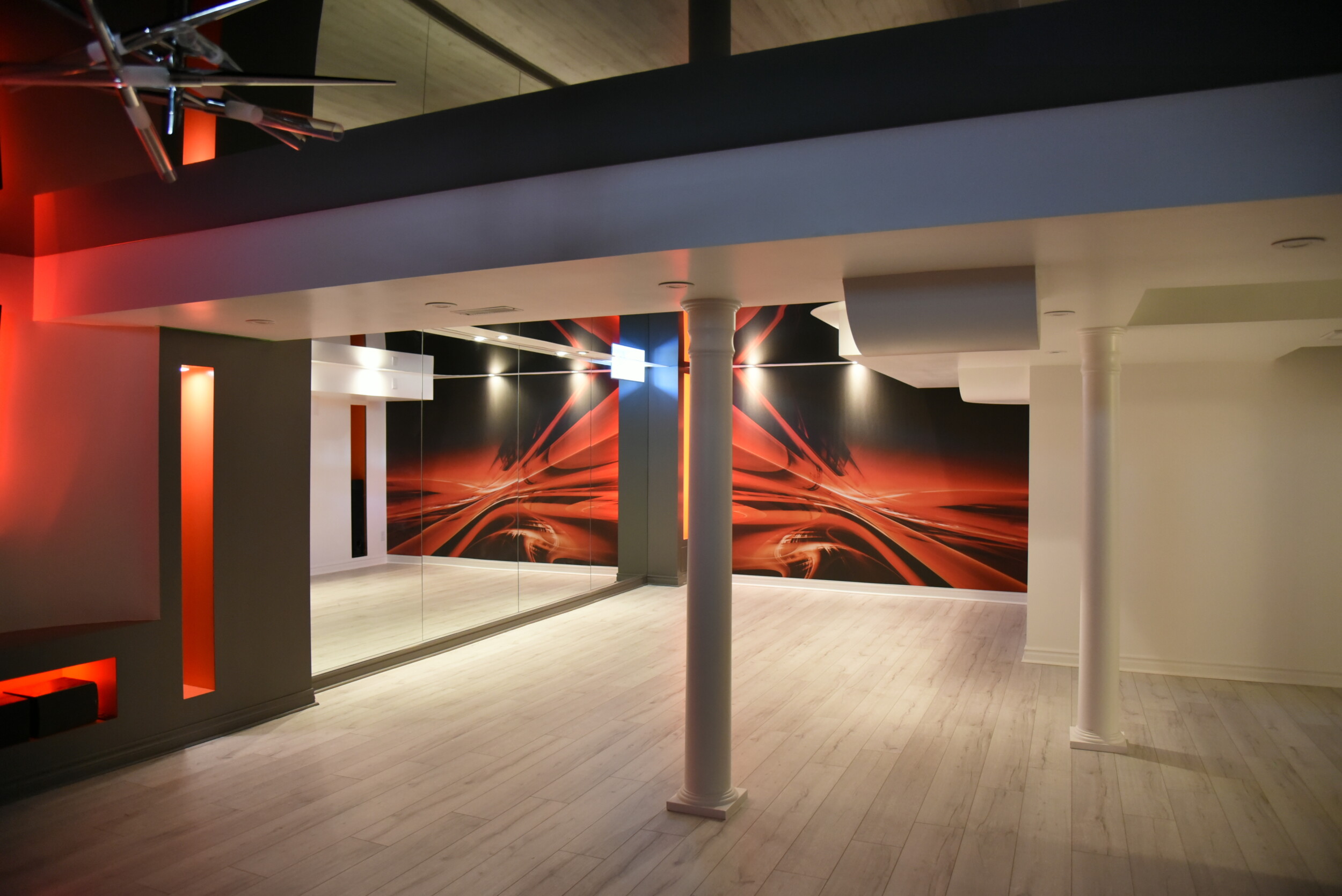 If you are lucky enough to have any natural light filtering into your basement, then it would be a vital mistake not to add some light-catching mirrors as you plan your dark basement makeover. Any natural light in a dark basement needs to be made the most of, and mirrors are the perfect way to do that, picking up the available light around and bouncing it throughout the room.
That reflection of light will make your basement space feel as bright and light as it possibly can. Even if you don't have any natural light to bounce around, decorating with mirrors is still a great and affordable idea to brighten up a dark basement. Any light reflection you can get in a dark space and any opportunity to make a space look and feel bigger, is an opportunity you should use to your advantage. Plus, sourcing stylish room-defining mirrors is easy enough at any price point.
Reflective Surfaces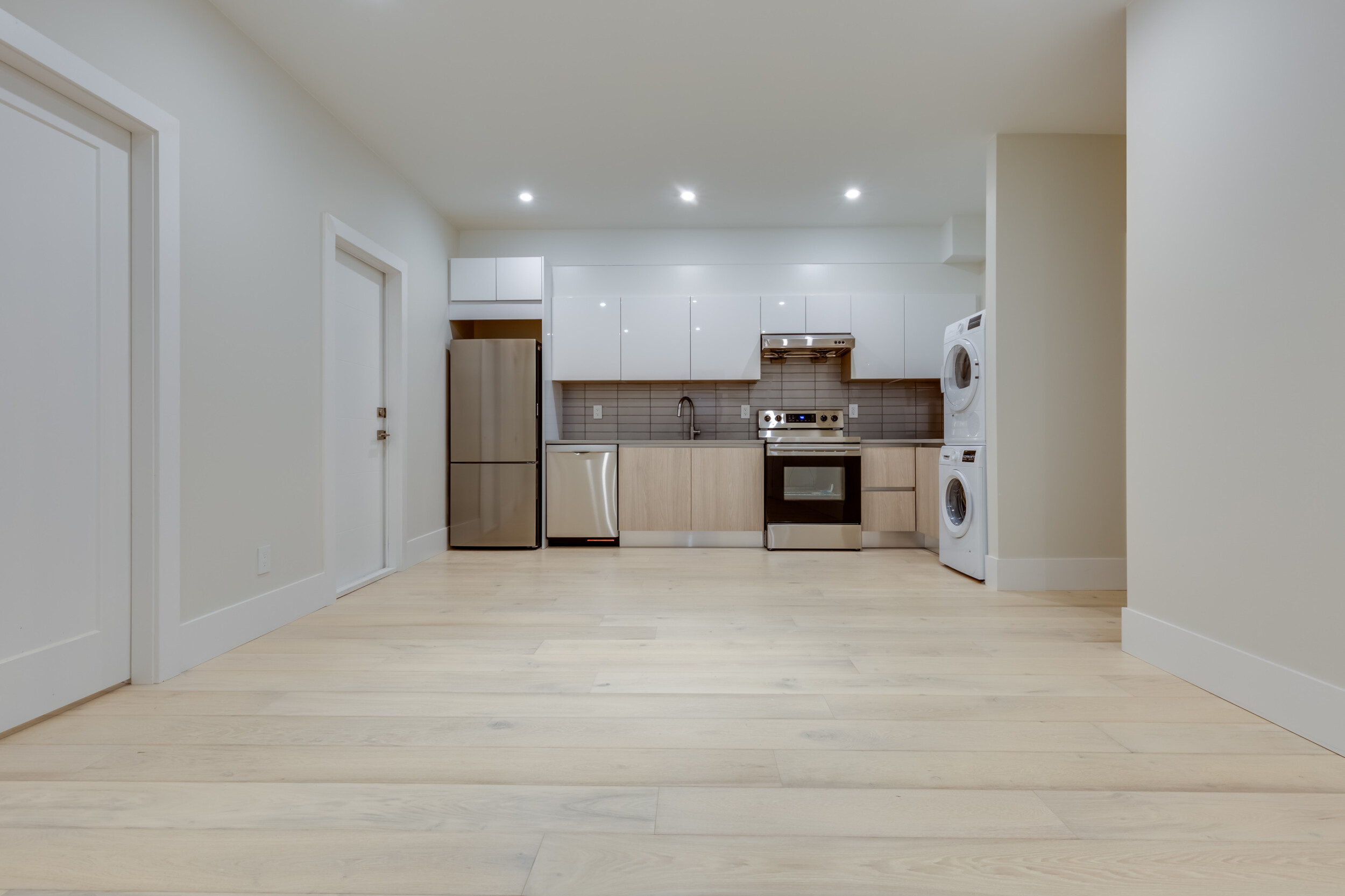 Working along the same lines as mirrors, anything with a reflective or metallic surface will add to the feeling of brightness in a dark basement. Whether it's a floor with a wonderful sheen to it, a basement kitchen with high-shine cabinetry and a glossy work surface, reflective fabrications or something as simple as intriguing displays of artwork for needed depth.
However you want to introduce reflective surfaces in your dark basement makeover ideas, the outcome will prove beneficial. Soon enough, so much more light will be echoed throughout what was once your challengingly dark basement, that you will hardly recognize it from what it was before.
Be Consistent With Style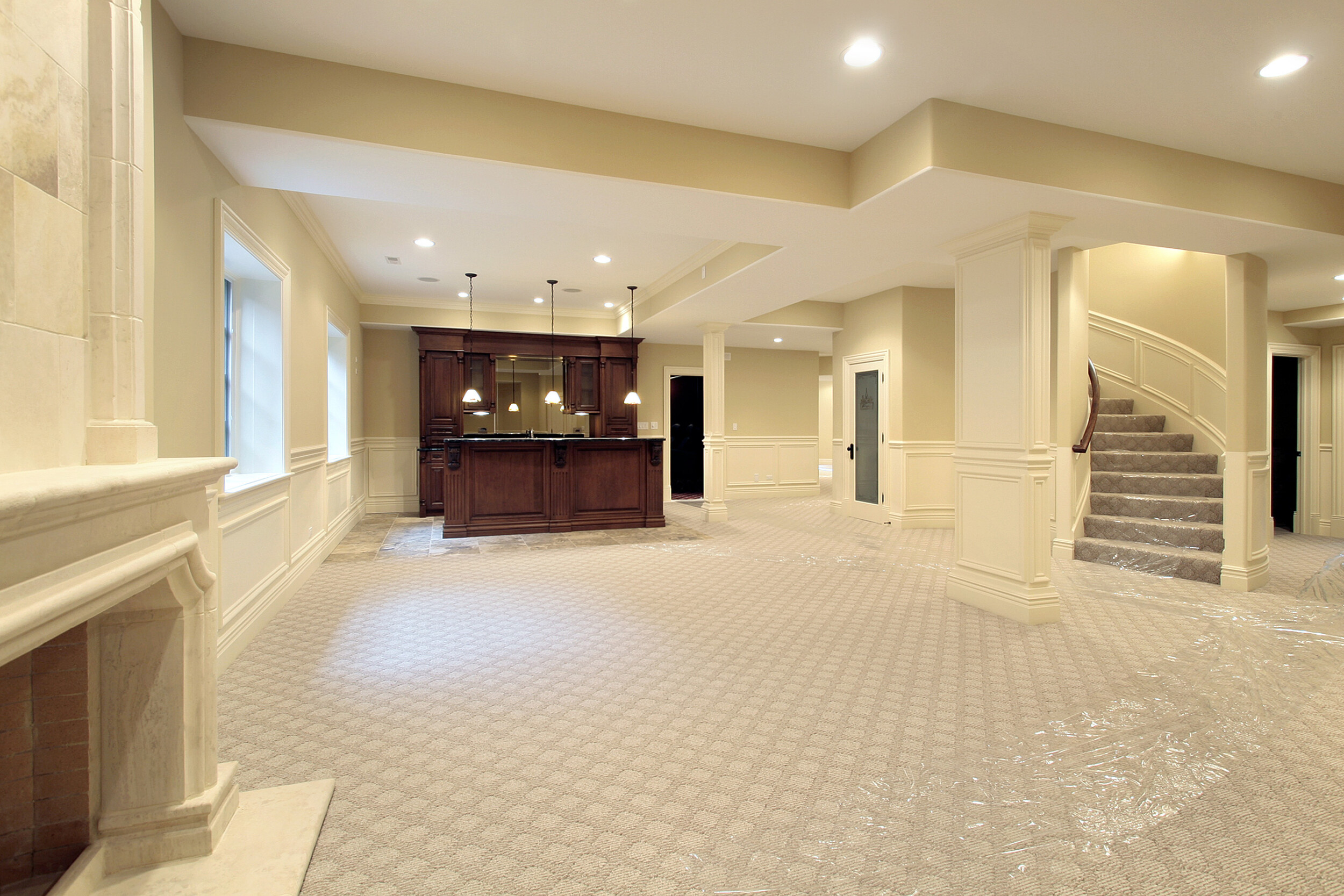 Going for a consistent design style along with your upper floors above your basement will make guests forget they are in a space that was once challengingly dark down below. If you are inconsistent with your design, your basement space could feel like random and detached from the rest of your home and it will appear to be a closed off and separate area that's been given less attention.
Keep the basement floor of your home in keeping with the rest of the décor throughout your home. So as you move through the house, it won't stand out as an obvious transition from a light and airy top floor, to a dreary and dark basement. This key design note makes for one of the simplest ways to make brighten a dark basement and keep it feeling well-judged. So be sure to make the transition seamless.
Think About Window Treatments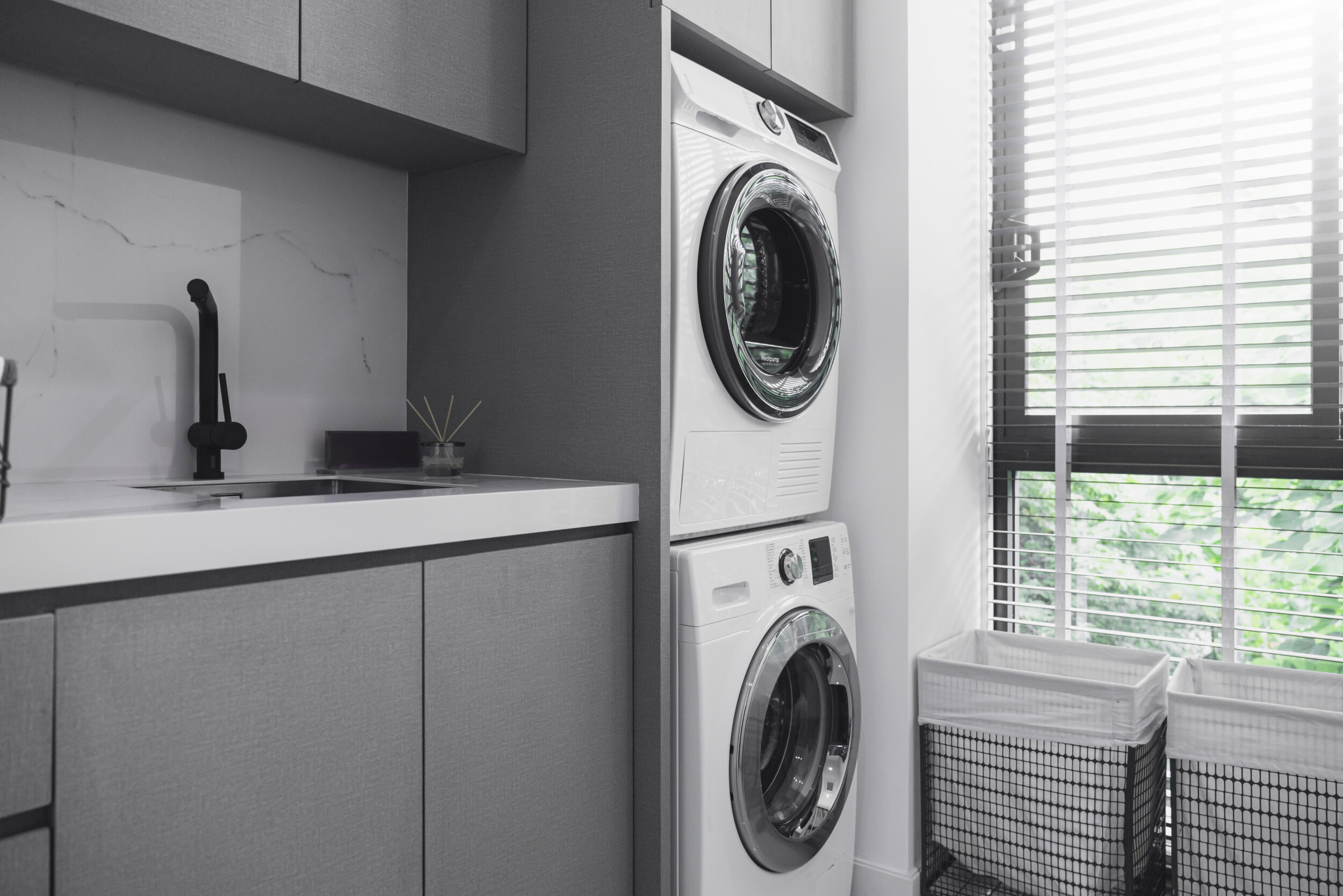 If you have windows in your basement space, chances are they may be pretty small. If they are, don't cover them up too much and block out the little light you're getting. While traditional options are curtains and blinds (which will still look fabulous) you might want to consider something which allows a little more light through than these options do.
Affordable sheer neutral panels are a great solution in a dark basement as they help you maintain a sense of privacy, while letting as much light as possible come in. As of course, when it comes to decorating a dark basement, letting in much light as possible is paramount. But if your basement boasts large windows, shop for a dramatic statement with a rich jewel-toned drape that extends from floor to ceiling to trick the eye into thinking that the ceiling is higher than it actually is.