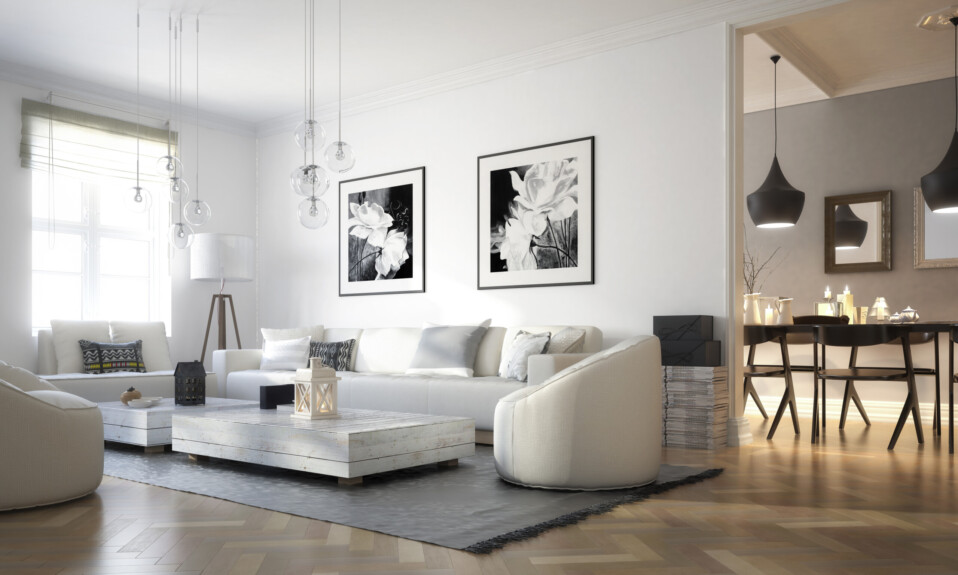 There's something to be said about the artful mix gallery walls can lend to any room – when done well as we've seen several regrettable ones. They're a beautiful way to display your art, whether paintings, photos, prints, and even sculptures housed on shelving. That said, we've installed plenty of mesmerizing takes on gallery wall interior design and turned to Décor Aid interior designers to share their go-to effective routes for creating the perfect gallery wall with ease.
If you aren't sure where to start, or if you have picture wall ideas for your living room and you don't know what to do next, take notes from our guide to creating the perfect gallery wall. Though you'd like this to be easy, unfortunately there is no sure-fire way to create a beautiful gallery wall – and that's part of the joy to be found. There are so many different ways you can turn gallery wall ideas into realities, and there's no 'right' way to do it.
You might start with a piece of art you love and want to display it as the focal point? Maybe you begin with a frame you love and build around that? You might start with a theme in mind, using that to spark ideas. Maybe you don't have a clue about your gallery wall interior design? And remember, gallery walls come to fruition in different ways, and just like interior design, never over night. Whatever the case, we want your art gallery wall to be stunning.
Choosing Your Art…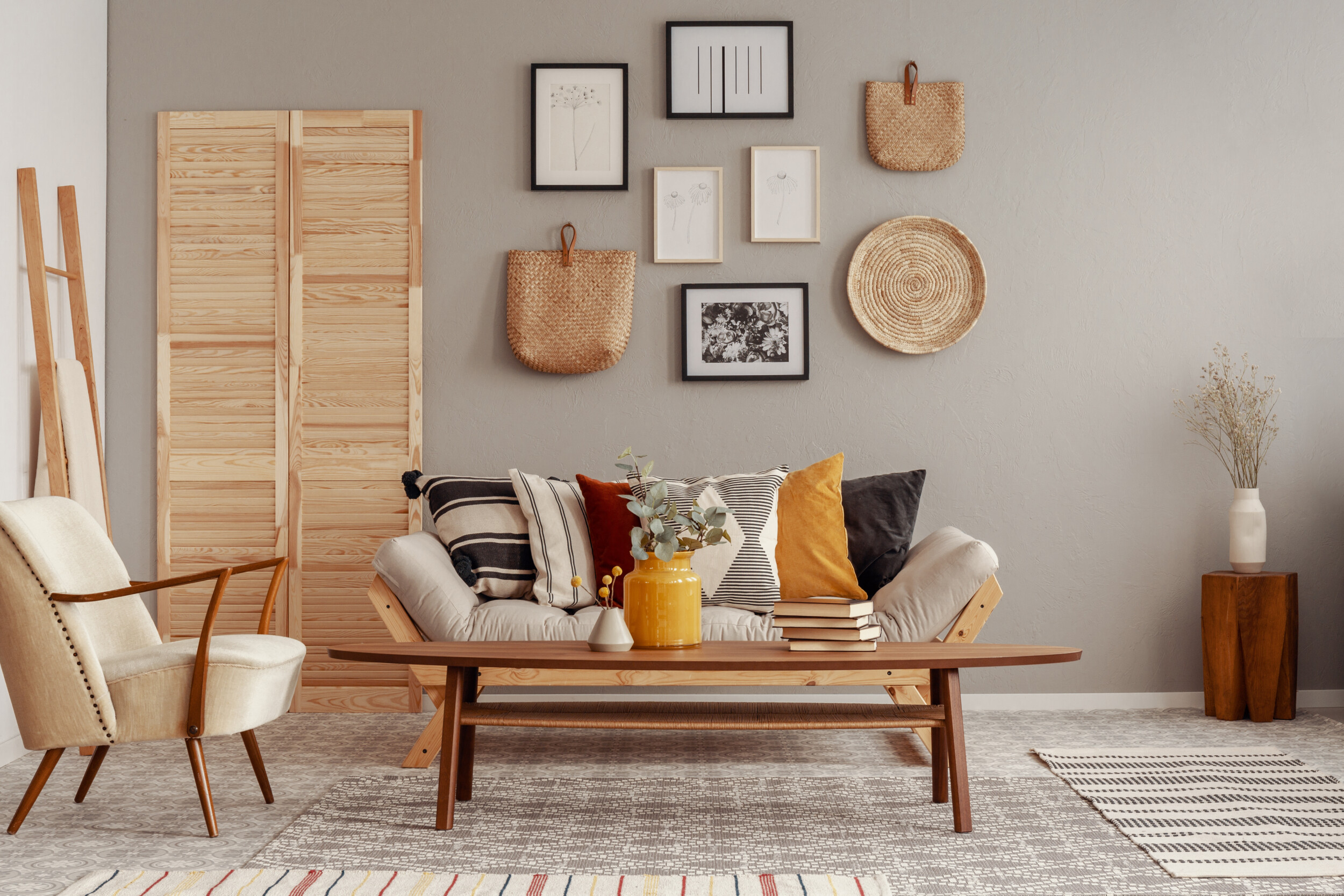 When it comes to a beautifully realized and installed gallery wall for any space, there's tried and true methods and routes you should take in before attempting to create your plan of action before you begin. Slightly more important than frame selection, sourcing art and photos to install can be more challenging than you imagined as everything won't come together in one fell swoop. It's simply impossible.
From scale to themes to frames, here's everything our interior designers took note of before building this stunning picture wall in a recent client's home of ours, highlighted below:
Don't Rush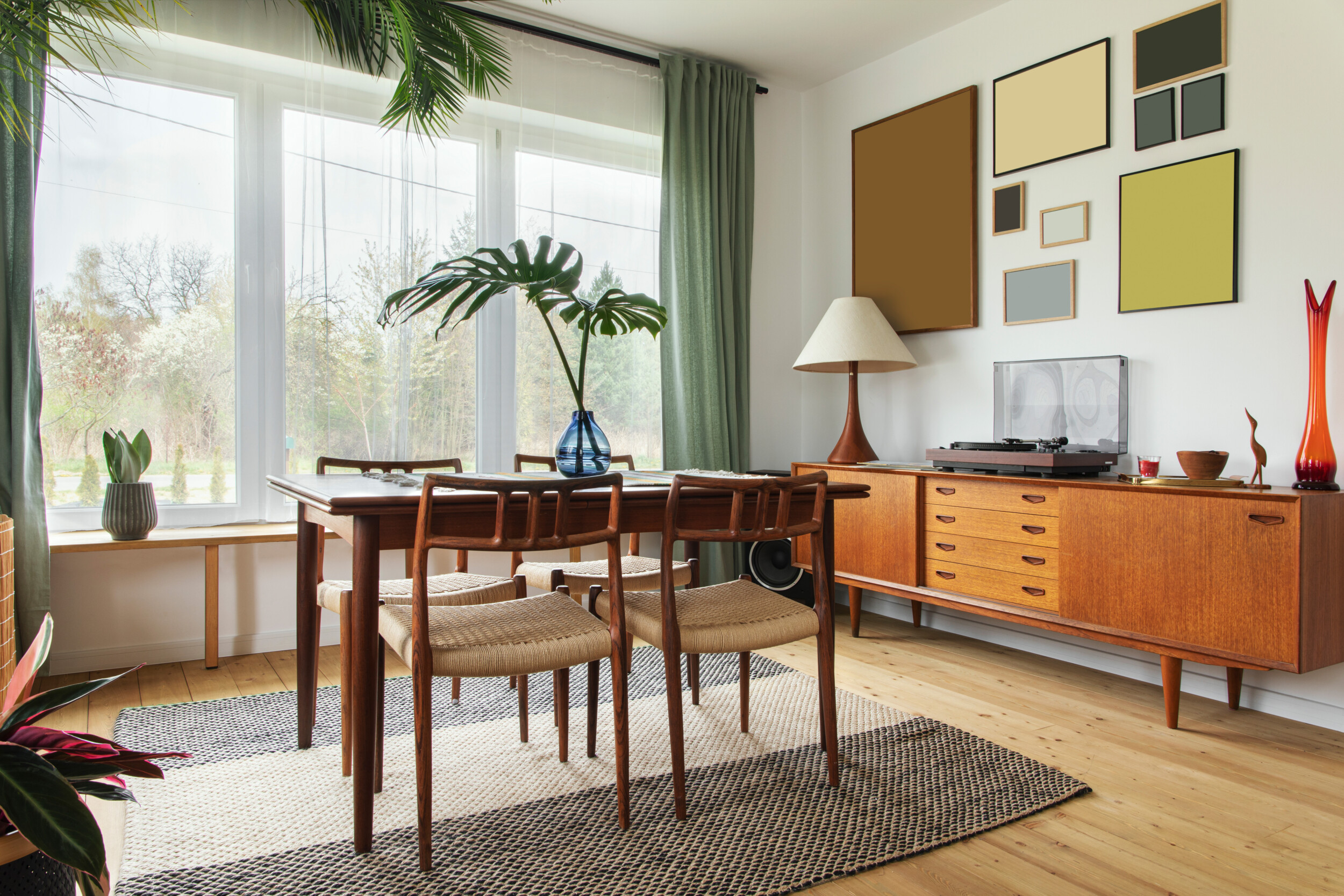 Choosing art can be tricky; it's a personal project and most good artwork either isn't for everyone or is challenging to source. It can take a long time to choose pieces to hang, so don't feel disheartened if it takes you a while to get a collection together. Don't hesitatingly source artwork in a bid to fill your wall quickly; you'll soon regret hanging a piece you don't really like.
Make Sure You Have Enough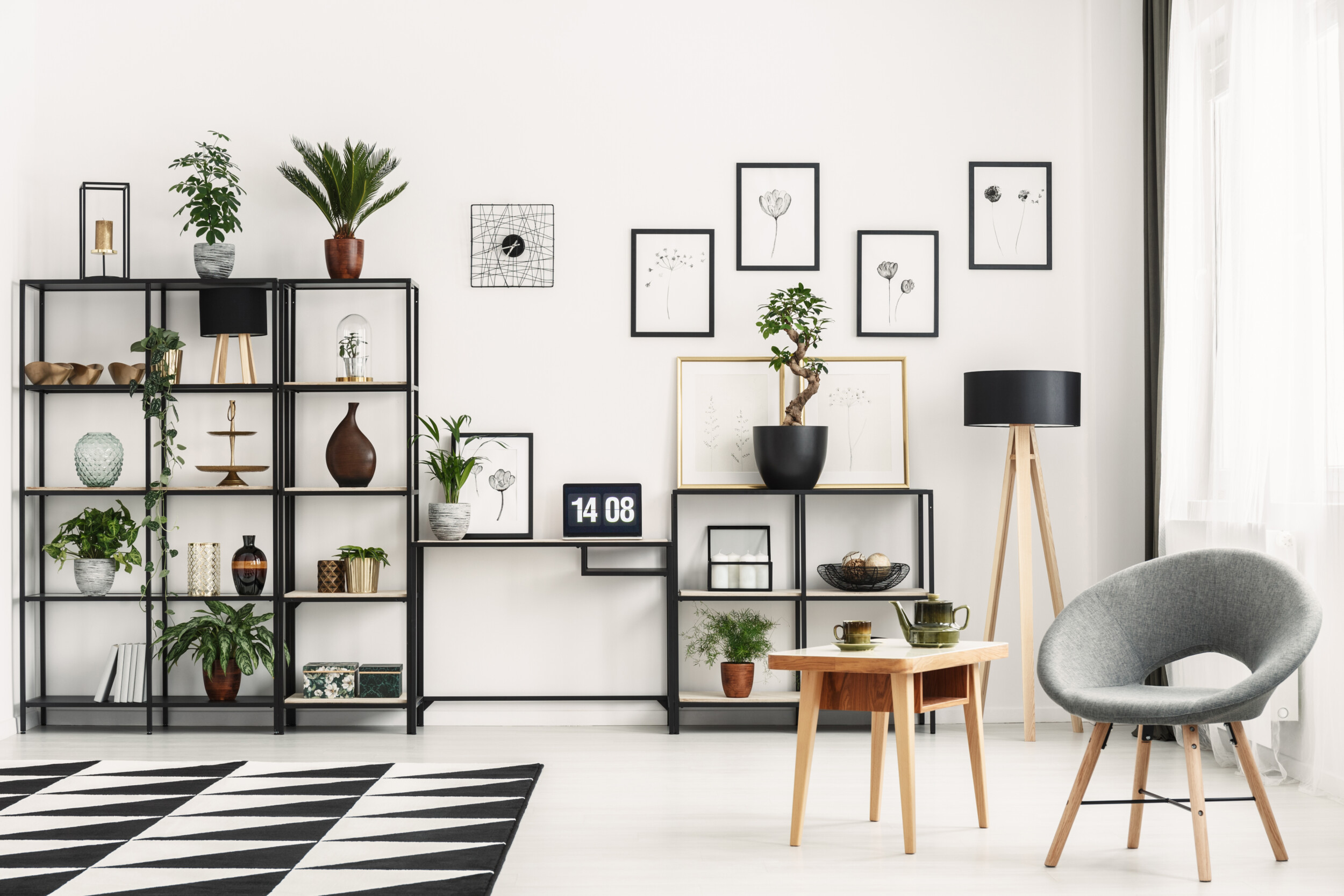 If you have one piece of art which has sparked your enthusiasm for gallery wall design, you're going to need more… It can feel like you have more art than you have room for, but often once it's up on the wall, it doesn't fill as much space as you thought you it would. Lay out your art next to the wall you're planning to hang it on to make sure you're filling the space you have in mind. If not, you'll need to keep collecting.
Think Of Themes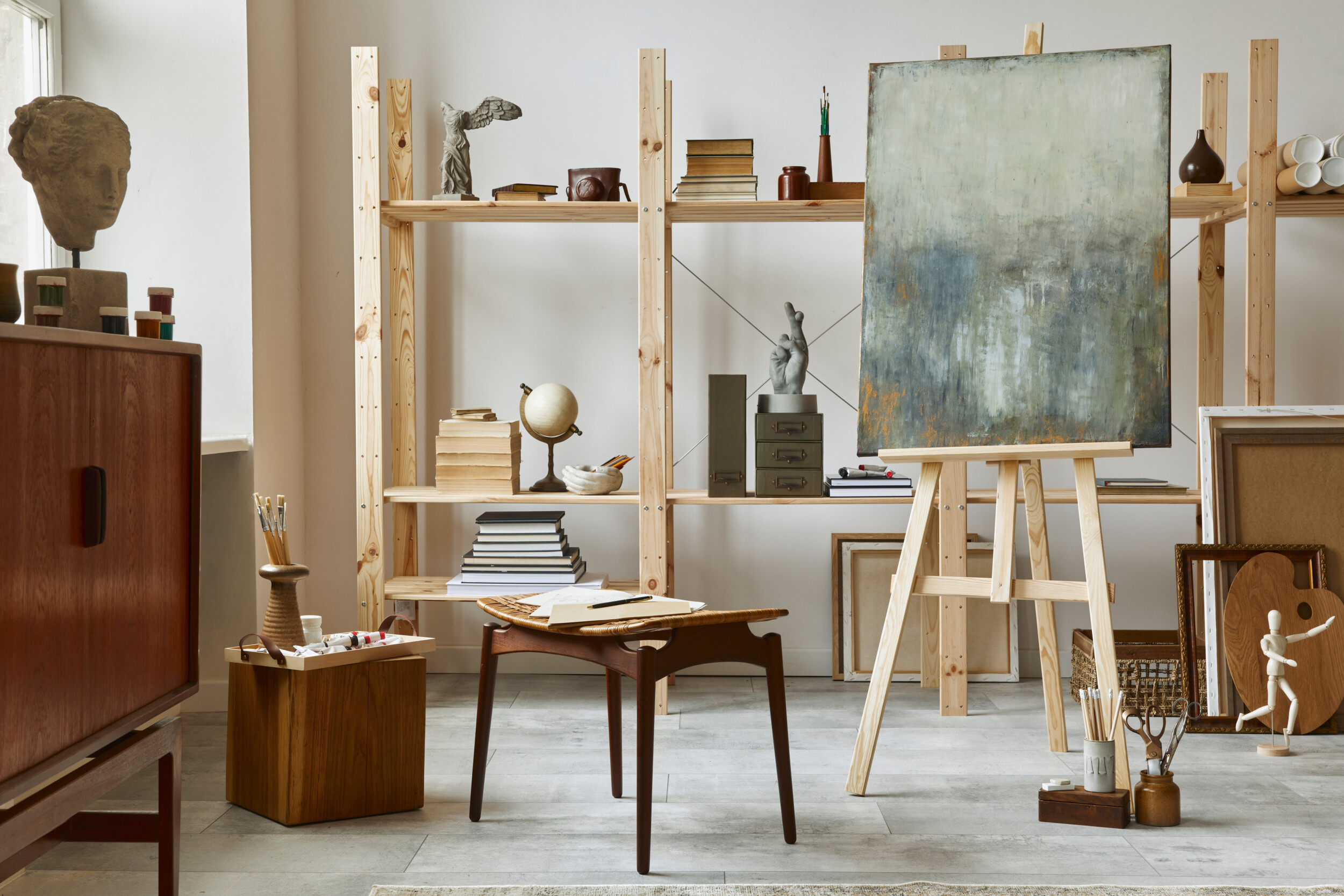 You may already have a style or a theme in mind, but if you don't, it's best to get this figured out before you embark on the process of creating a gallery wall. You might have something romantic in mind, something classy or something a bit more fun. Whatever your idea is, having a theme to follow will make this a lot easier for you.
Your theme might be your family, nature, fashion or even mismatched. Having a theme in mind will help you choose artwork, colors, and materials with relative ease.
Narrow Down Your Direction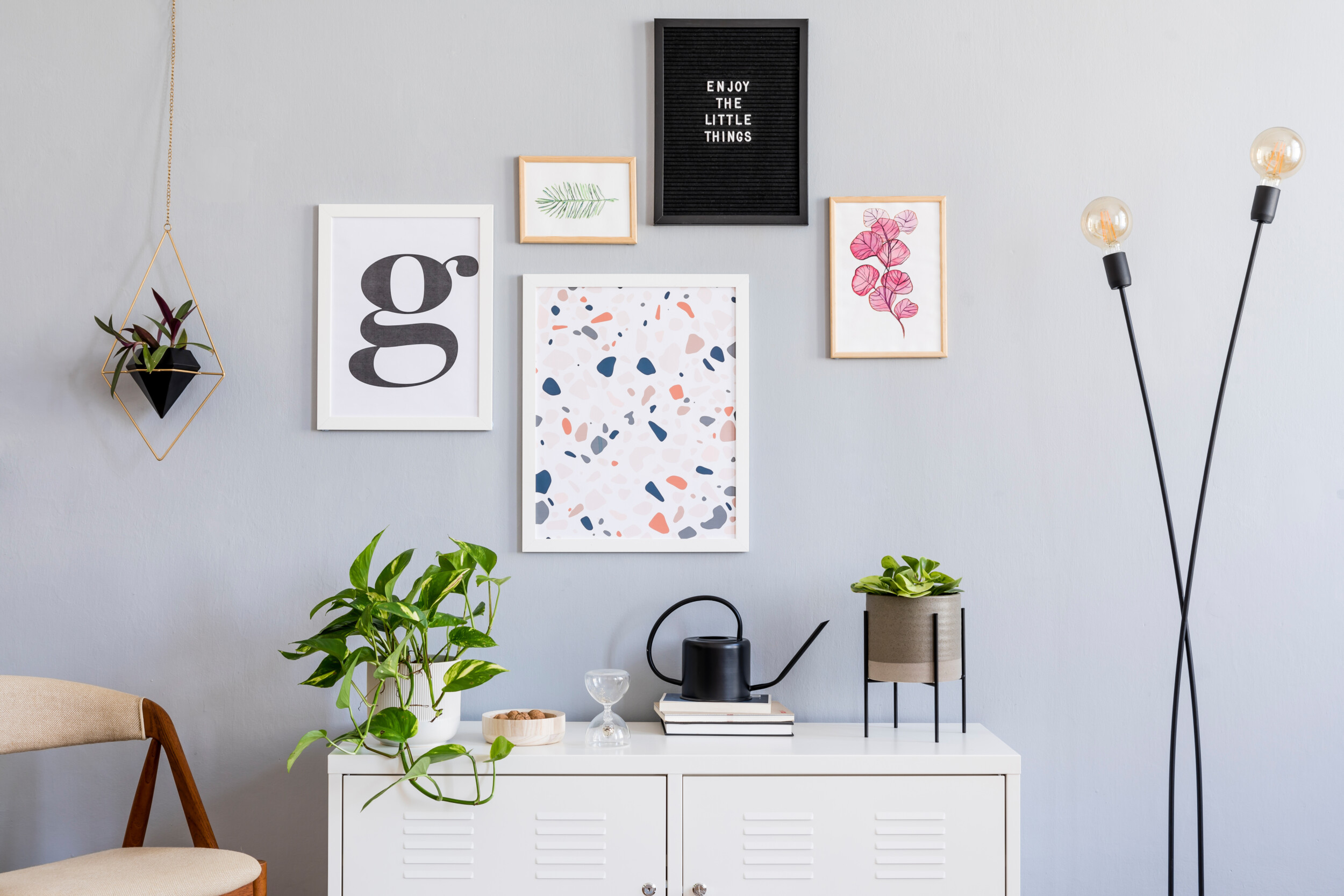 When considering picture wall ideas for any space, explore what you have to work with, and what you imagine will look good against your wall and can be easily sourced. From art to collages to sentimental black and white family photos, the sky is the limit as long as you keep it visually consistent. Take note of how the wall above marries a mix of framed photos anchored by a centrally located framed Hermés scarf for an unexpected and stunning effect.
Choosing Your Frames…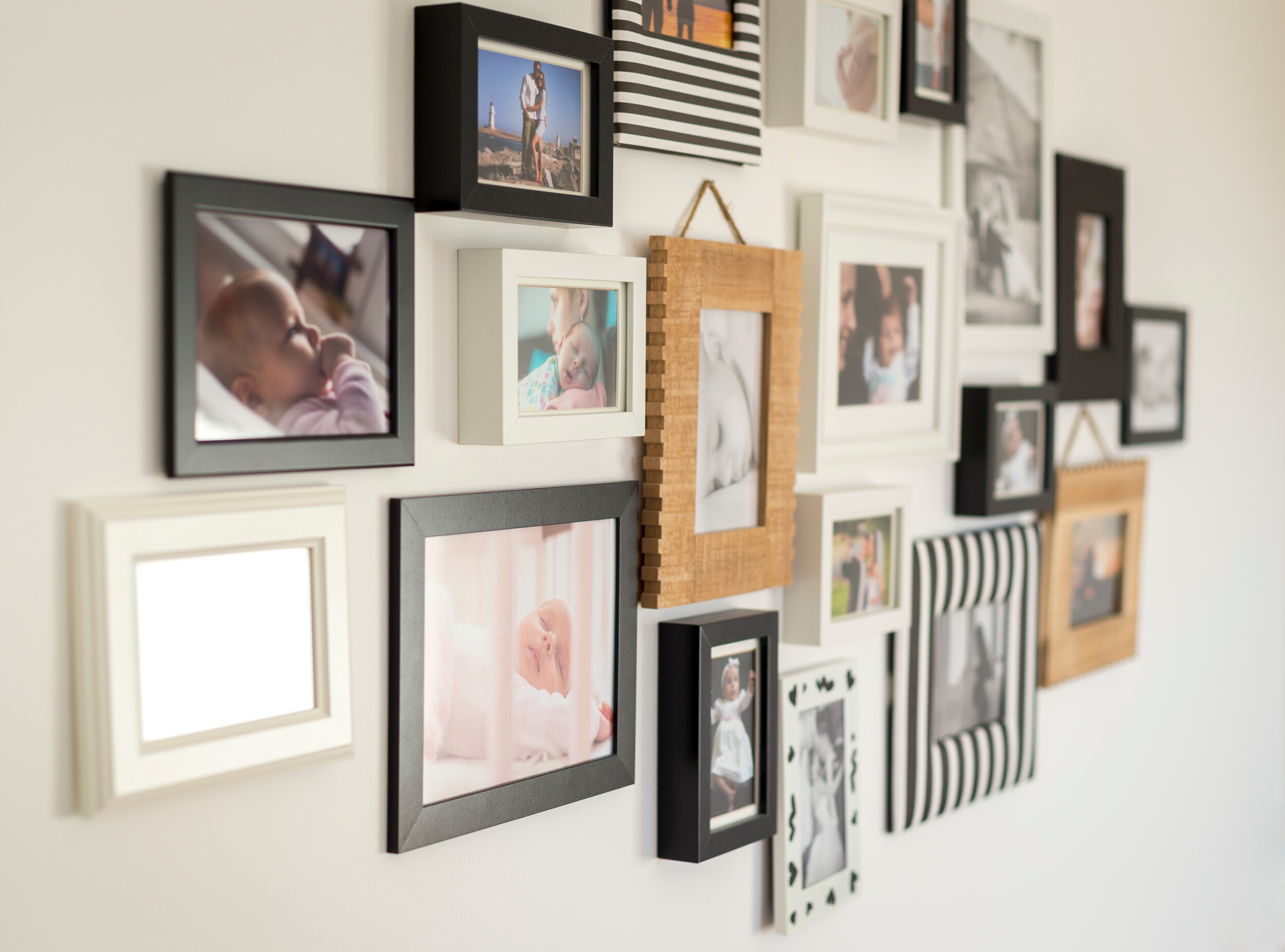 For a layered gallery wall that will stand the test of time, follow these needed cues that will help you on your way stylishly by helping you narrow down and explore framing options.
Think About Color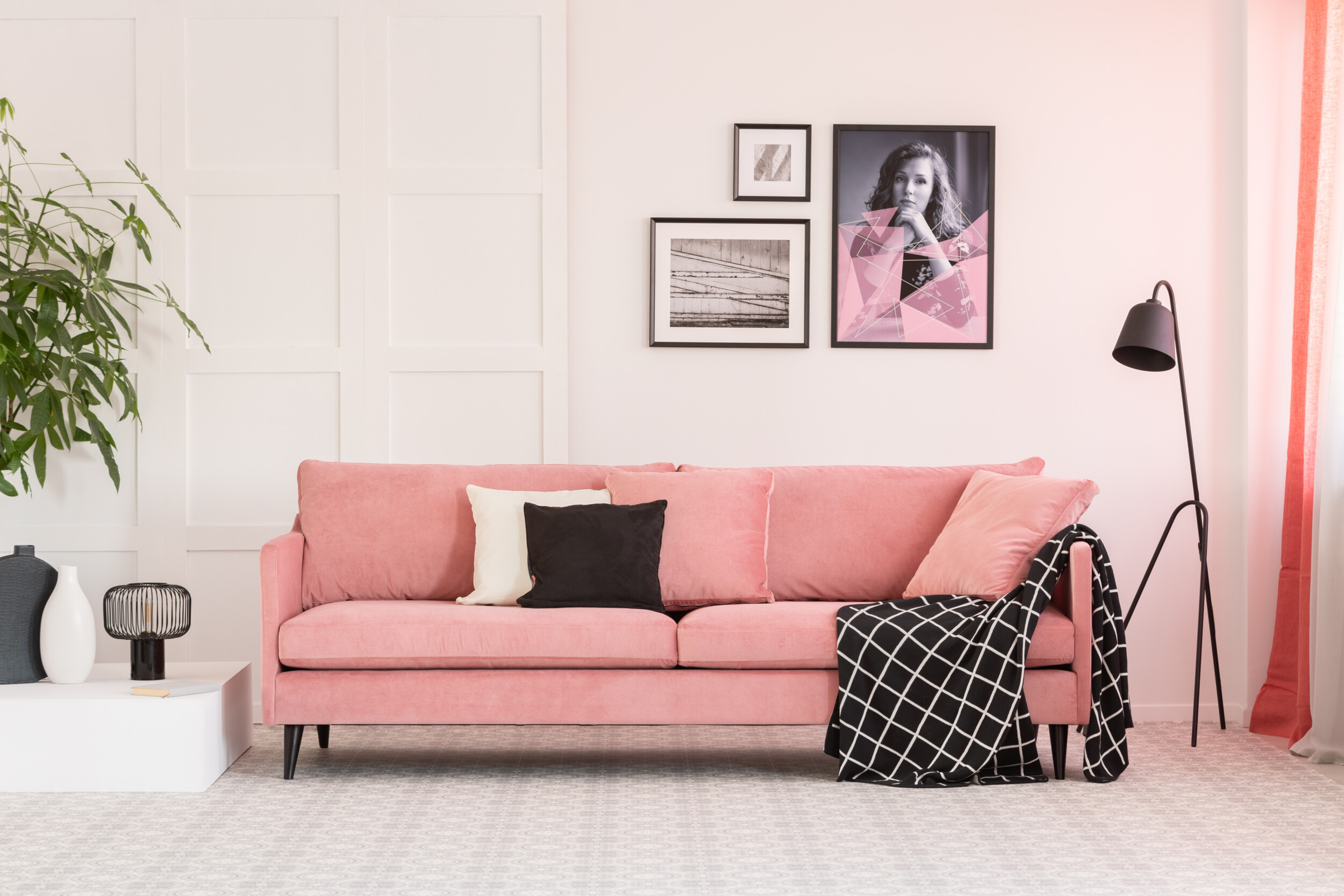 Consider whether you want all your frames to be the same color, variations on a color or juxtaposed. This will depend on the color of the wall you're hanging it on, the artwork you're displaying, and the space you have to display it. A white wall with black frames might be too austere for you, and a busy wall with loud frames might be too much. Play around with different ideas and choose what works best for your art and your space.
Consider Materials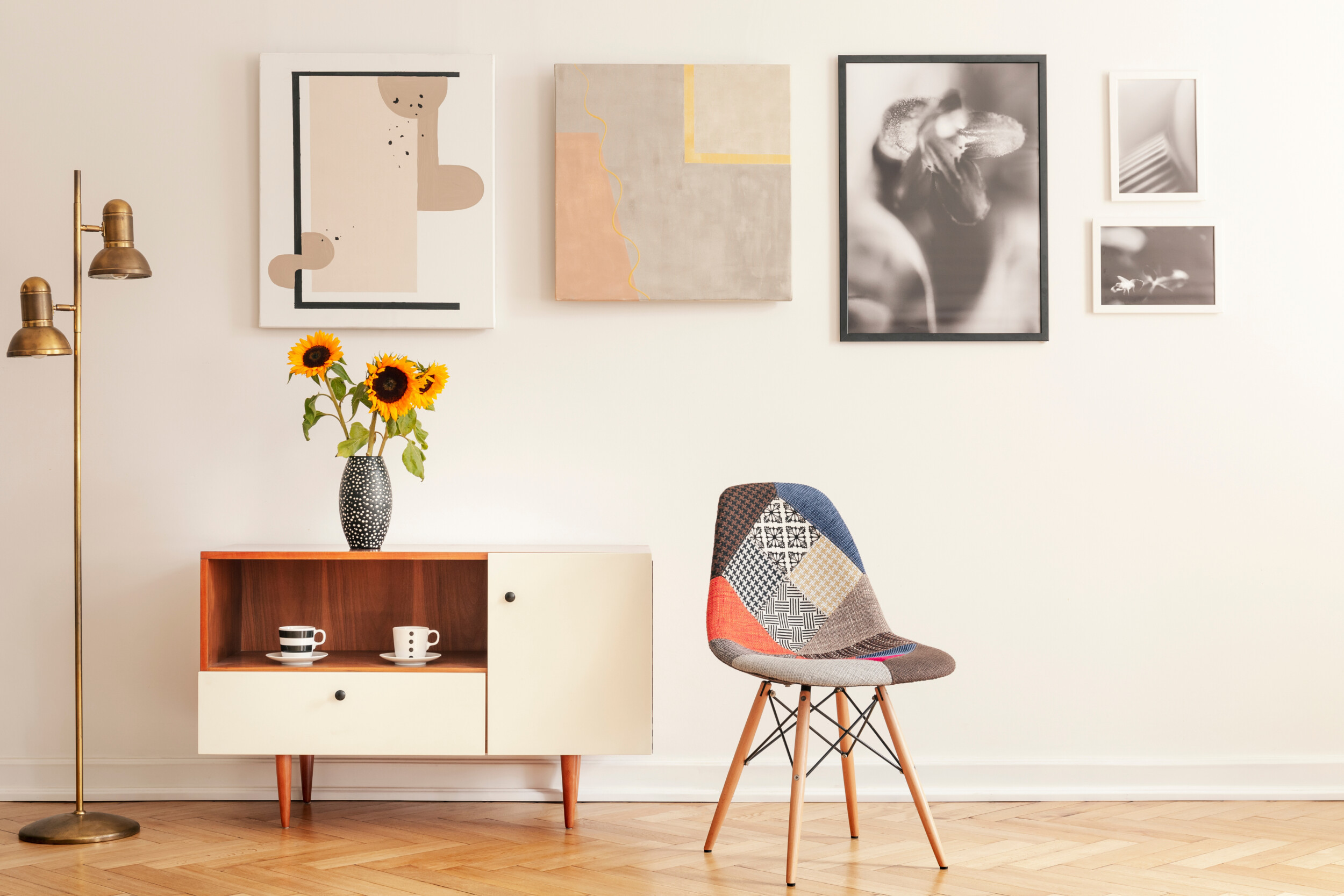 With eco-decor on the rise, theres now plenty of frames made of natural materials, such as bamboo, to highlight the artwork you are displaying. What about plain metal or plastic frames? Or something with a little more detail on it? You can mix and match textures for more interest – as some artwork lends itself better to a simple frame, whereas others require something more ornate.
Size Is Important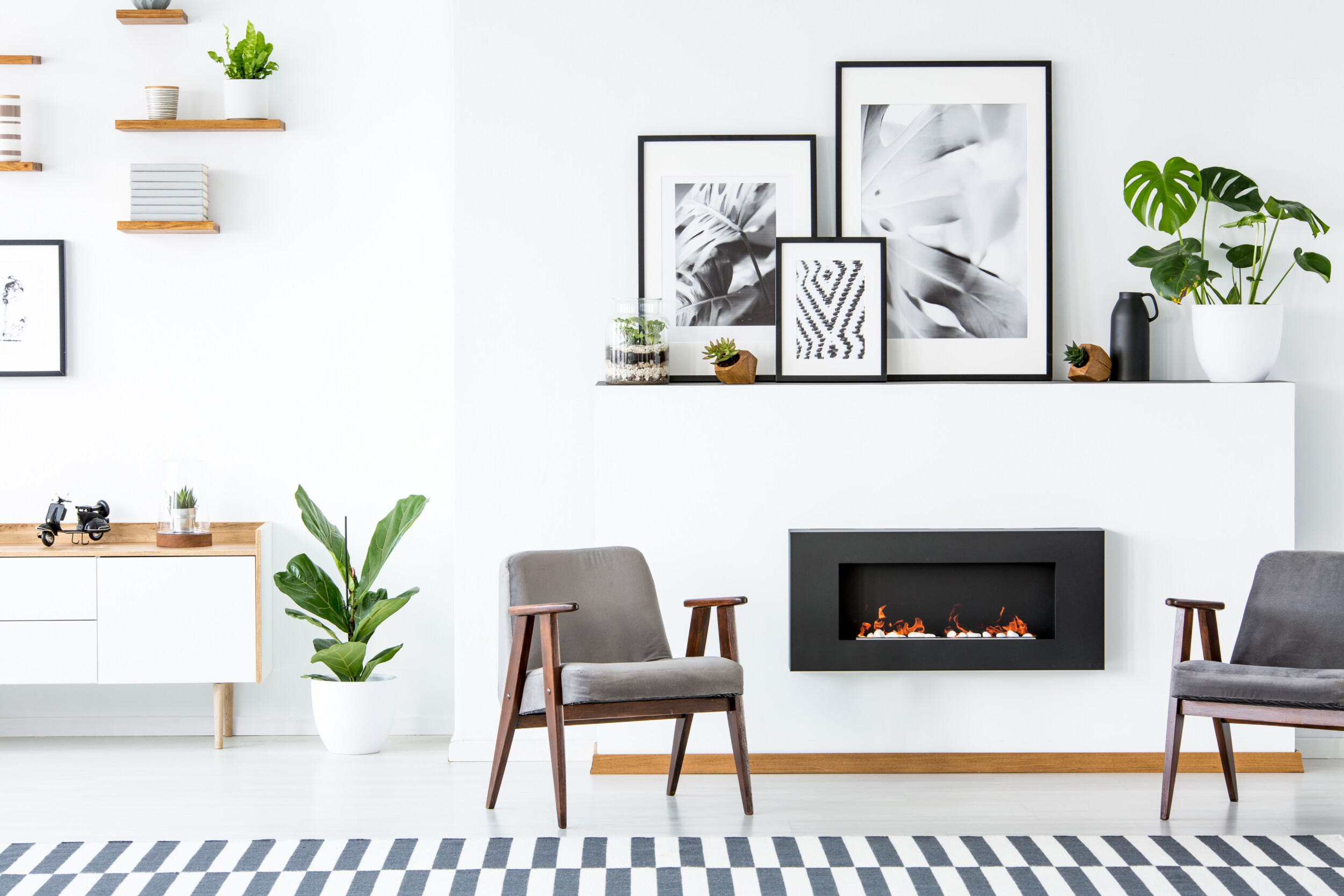 The size of your frames is probably more important than you'd think. Make sure your frames aren't too big or too small for the pieces you are hanging and for the wall itself. You can mix and match frame sizes for a layered effect and use smaller pieces to fill gaps between larger ones.
You should also consider mattes as well, especially ones with unique proportions, contrasts, or colors. That said, we also suggest trying to identify a central area to focus on with a large frame to keep the eye moving but not overwhelmed.
Be Resourceful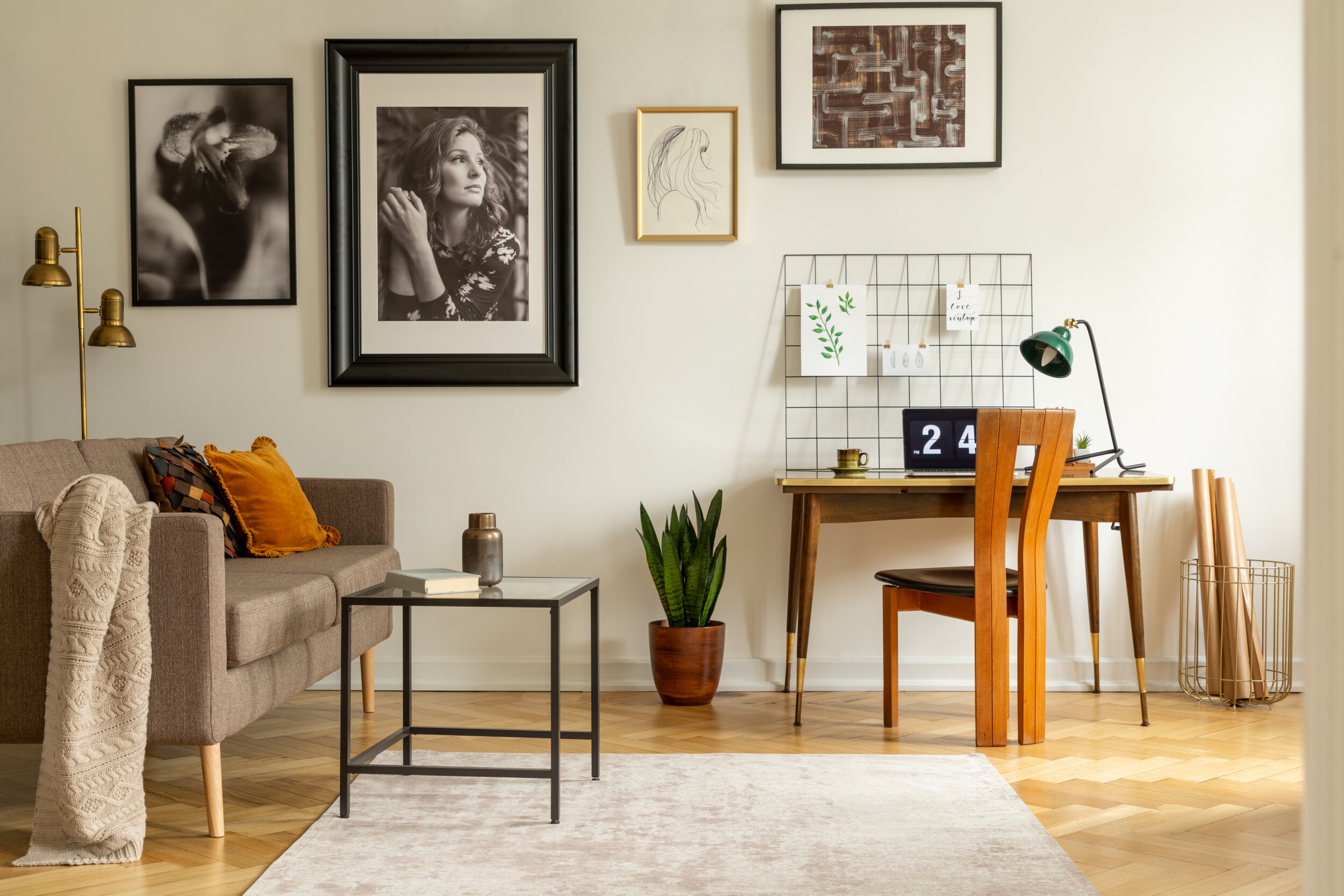 When it comes to picture wall ideas, it always works best when you stick to a classic approach, however, when looking for unexpected gallery wall decor, our interior designers were quick to point out that by creating a dynamic mix of photos and illustrations, you're take on the decor trend will be completely unique to you.
That said, do create a varied mix of vibrant wall features spanning illustrations, collectible posters and prints, and timeless photographs – all layered perfectly together so the eye can sprint from one area to the next quickly while taking in the comforting warmth they lend to the room.
Think Of The Unexpected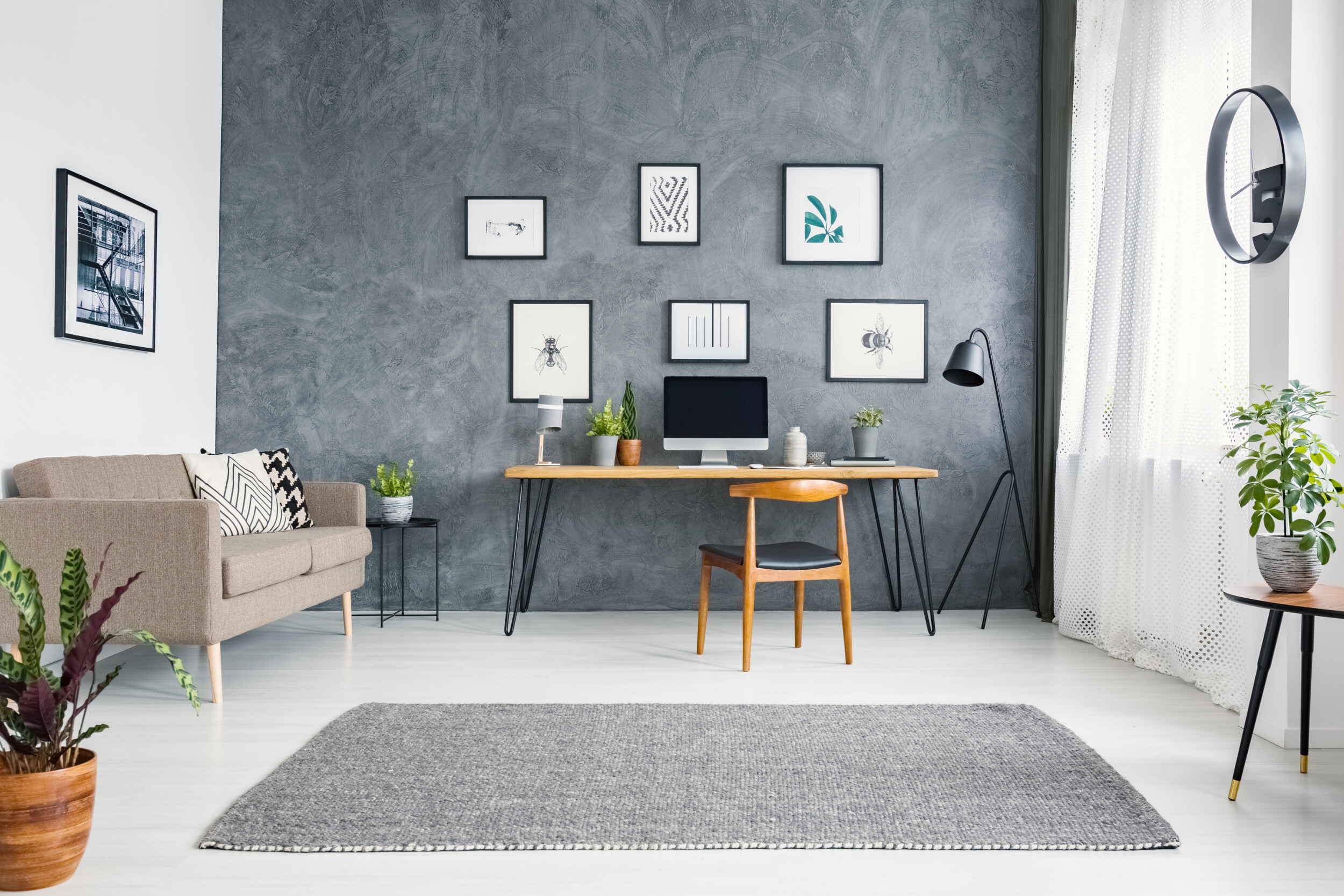 With the popularity of gallery wall decor continuing to gain traction, in order to make your take on the trend feel as unique as you and your home are, it's essential to create a visionary mix of surprising and stunning finds to set your home apart without having to continually readjust everything that you aren't pleased with. The best way to do this is to take your time, and cautiously update your gallery wall ideas every time you come across a piece you think could work in your space.
To do so, survey local antique shops and shop for pieces online that have an almost one-of-a-kind feel about them. These rare finds will not only give your gallery wall a customized look, but it will make it feel all the more compelling and intriguing as well.
Before You Hang…
Now that you've got everything you need to bring your picture wall ideas into reality, it's time to plan out an installation zone and figure out where everything goes for the best fit. To get it done right the first time, consider these must-try practices so you can ace this part of the design challenge with ease.
Choose Your Layout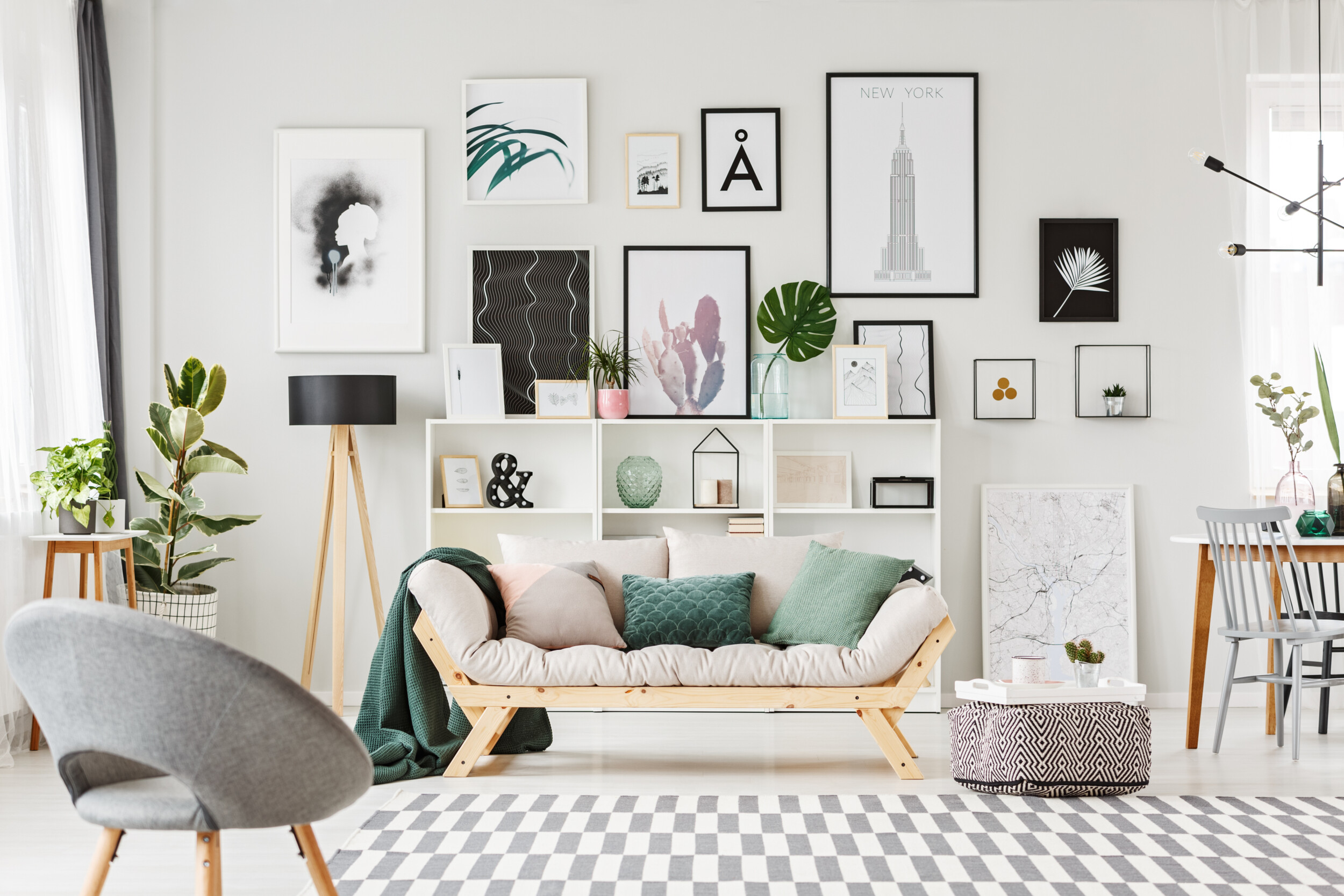 When it comes to installing wall art galleries, as like with any major feature in your home to highlight, the real beauty lies in execution and installation as they can make all the difference. So before you start building your gallery wall, here's everything you need to know for the final phase of your gallery wall project.
Once you have your artworks, it's time to explore how it comes together. The best place to start is by laying it out on the floor and moving it around until you are happy. Do this next to the wall you're going to be hanging on; if you don't have space there, make sure you mark out the size of your wall wherever you have the space.
Finding a gallery wall layout you don't like is often easier than finding a gallery wall layout you do like, so don't be afraid to move everything around and try different approaches. Try linear approaches, grids or something a bit more asymmetrical.
Mock It Up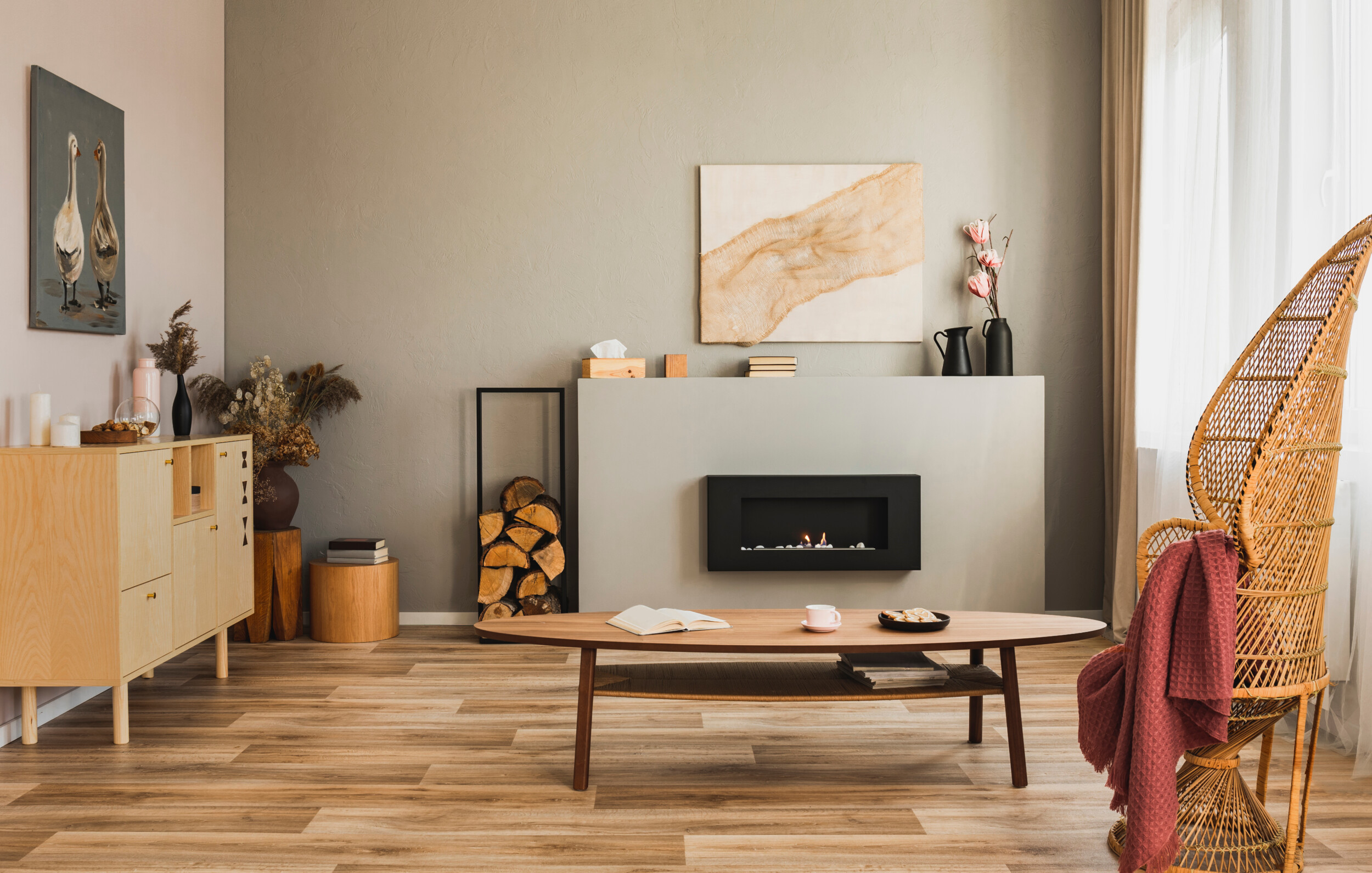 Once you have decided on an arrangement you think works, trace around your frames onto paper and stick it to the wall in the desired order. This is a great way of deciding whether your layout works, without hanging all of your frames too quickly. This way you can play around with spacing, height, and positioning on the wall.
It's possible you'll need to expand the spacing on your gallery wall design to fill the wall or shrink it to make it less imposing. Spend time on this process; it'll save you from second and third attempts to avoid hanging your art and realizing it doesn't quite work, and it'll prevent unwanted holes in your wall.
Take Advantage Of The Freedom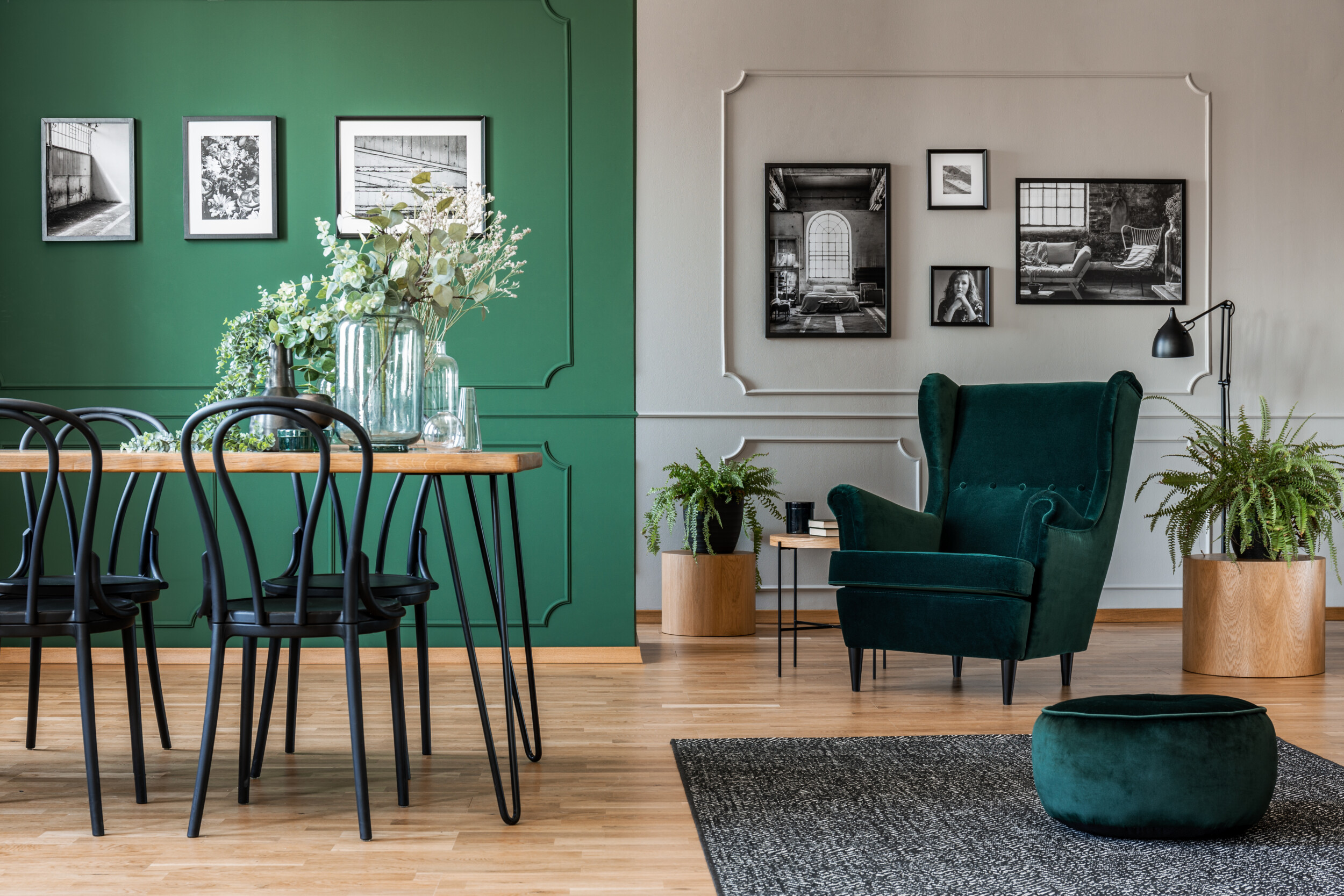 It's much easier to change your mind at this point, than when you've hammered in nails and hung your art. If you don't like something, change it, yo u've got the freedom to go in any direction. If the spacing isn't quite right, don't hesitate to make adjustments as well.
Even if you feel you are being a bit too cautious about this, it's natural to second guess. If something isn't quite right, adjust your gallery wall with ease, so don't fret over gallery wall design regrets.
Gallery Wall On A Budget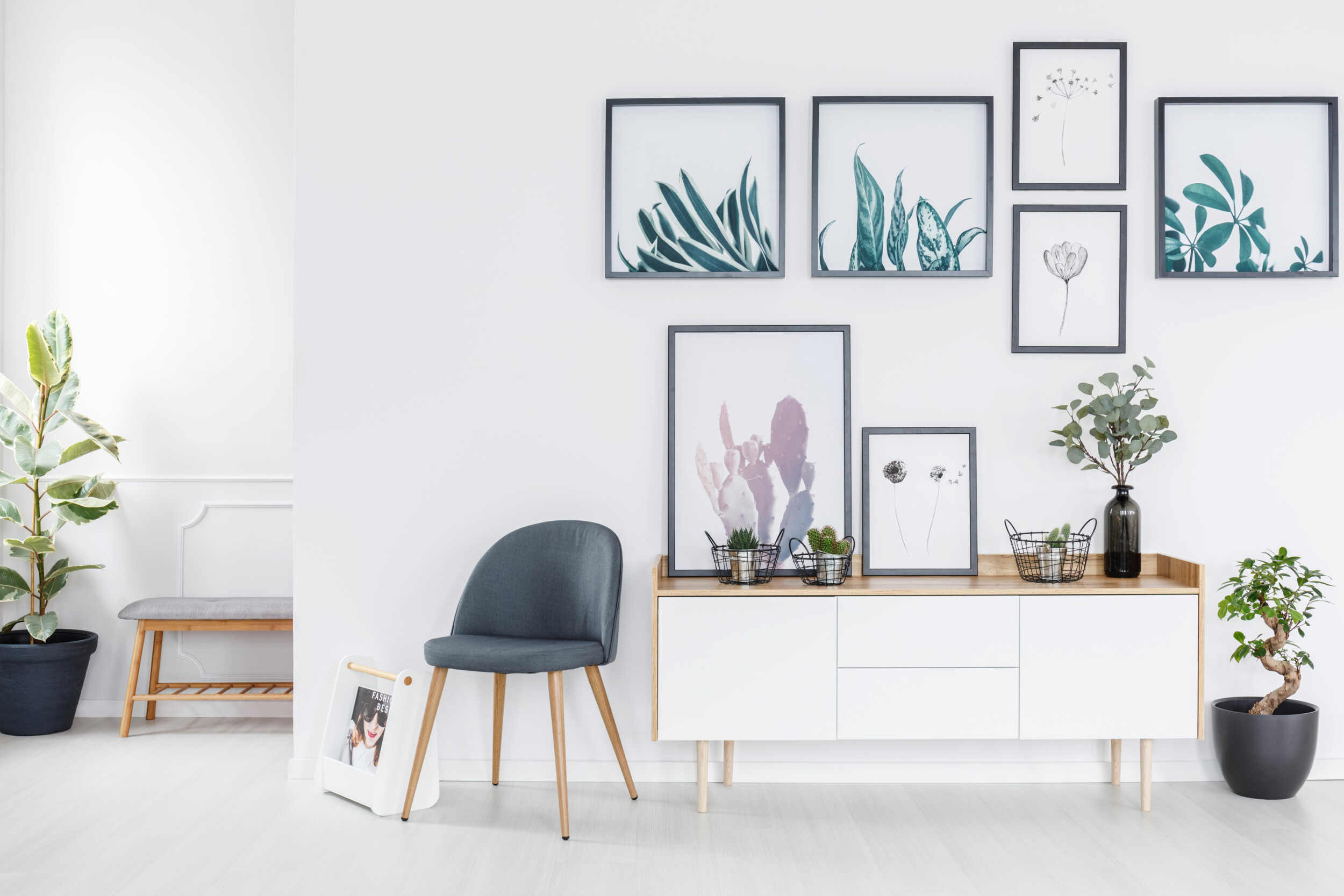 If you aren't resourceful, the process can be costly, but there are ways you can reduce costs and elevate a room with a gorgeous gallery wall design. Flea markets and second-hand shops are a great place to source frames and turn your gallery wall ideas into a reality – you may have to take extra time and dig around, but it's worth it, especially for unique finds. If you don't like the color of some of the frames, they can be easily painted to in any finish from gold leaf to enamel.
Photo walls can also be much cheaper than purchasing printed or fine art. Here's a few photo wall design ideas: use photos you already have (whether this is landscape, scenery, or your family) or purchase and download photos online if you aren't much of a photographer.