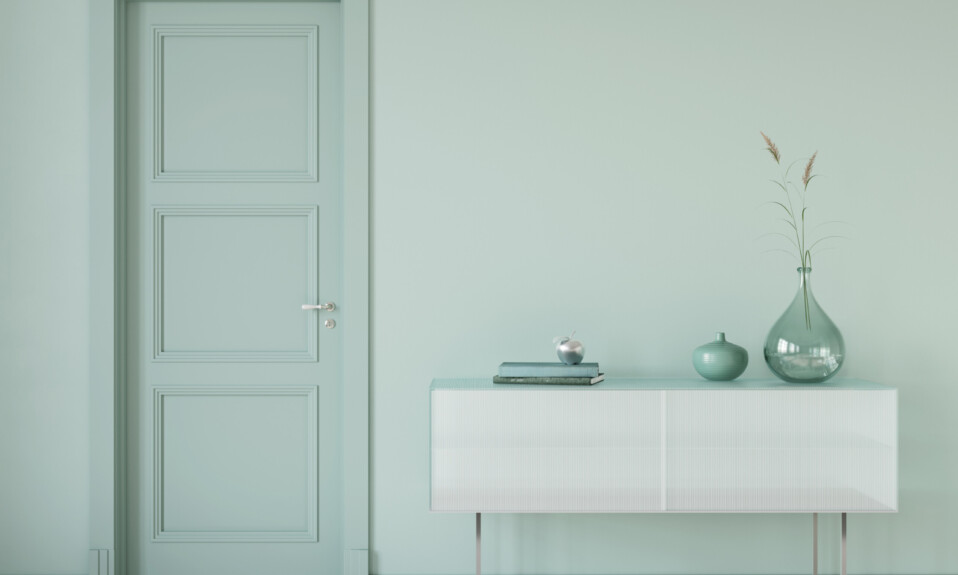 Are you thinking about going for a warmer color than a sobering neutral for your living room? Do you love the refreshing feel of a brighter yet delightfully subtle mint green? After all, it's fresher, lighter, and brighter, and it's better than white or off-white when it comes to hiding stains and everyday wear and tear. Luckily, anyone can use mint green living room ideas as key hue when it comes to creating a color palette to pair with their home decor style with ease. Even better is the fact that mint green living room ideas work well with all types of architectural elements and design styles as they easily blend well with other colors and all kinds of design movements. This makes it an ideal color choice for decorating when it comes to furniture, decorative accessories, and the other aspects that make a living room space feel warm and welcoming. With mint green living room ideas, you'll also have less to worry about since they are a great alternative to standard cold and clinical whites and beiges, and pair well with everything while remaining subtle and calming.
Mint green is a naturally relaxing color, and when paired properly with other colors and metallics, it can help you create a cozy look while transforming your living room into an inviting and timelessly modern space. Little wonder why Décor Aid interior designers often use these mint green living room ideas in both large and small spaces alike. But before you fall in love with these mint green living room ideas and introduce them into one of your homes' most commonly used and seen rooms, you'll need to become familiar with modern mint green and grey living room ideas so you can best decide how they'll look and feel in your home for a well-judged take that'll remain timeless to boot.
HERE ARE SOME OF THEM; CHECK THEM OUT
BEGIN WITH YOUR FLOORING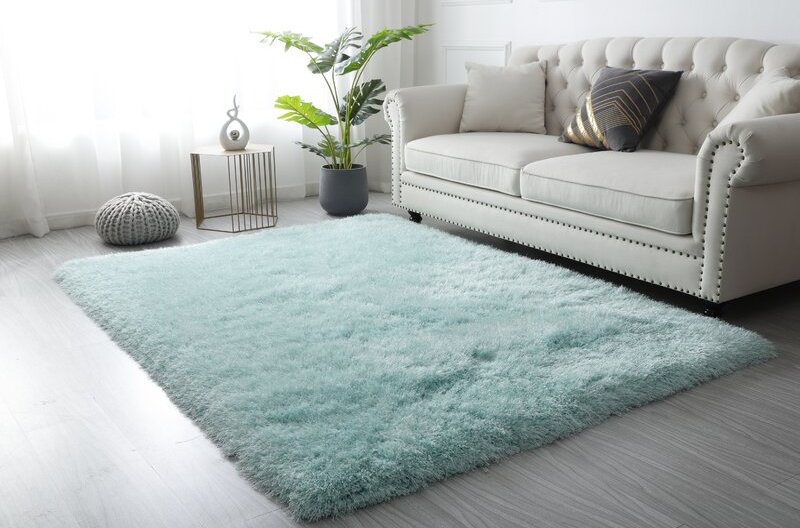 Ask any interior designer about where to start when decorating a room and they'll more than likely recommend that you begin with flooring. So when considering an easy way to bring in mint green living room ideas into your home, why not consider a fresh rug in the spirited hue?
This way you'll re-energize the space instantly and a mint green rug will more than likely make the space you have to work with look larger and brighter, and ultimately more luxurious at that.
MAKE A STATEMENT WITH MINT GREEN LIVING ROOM IDEAS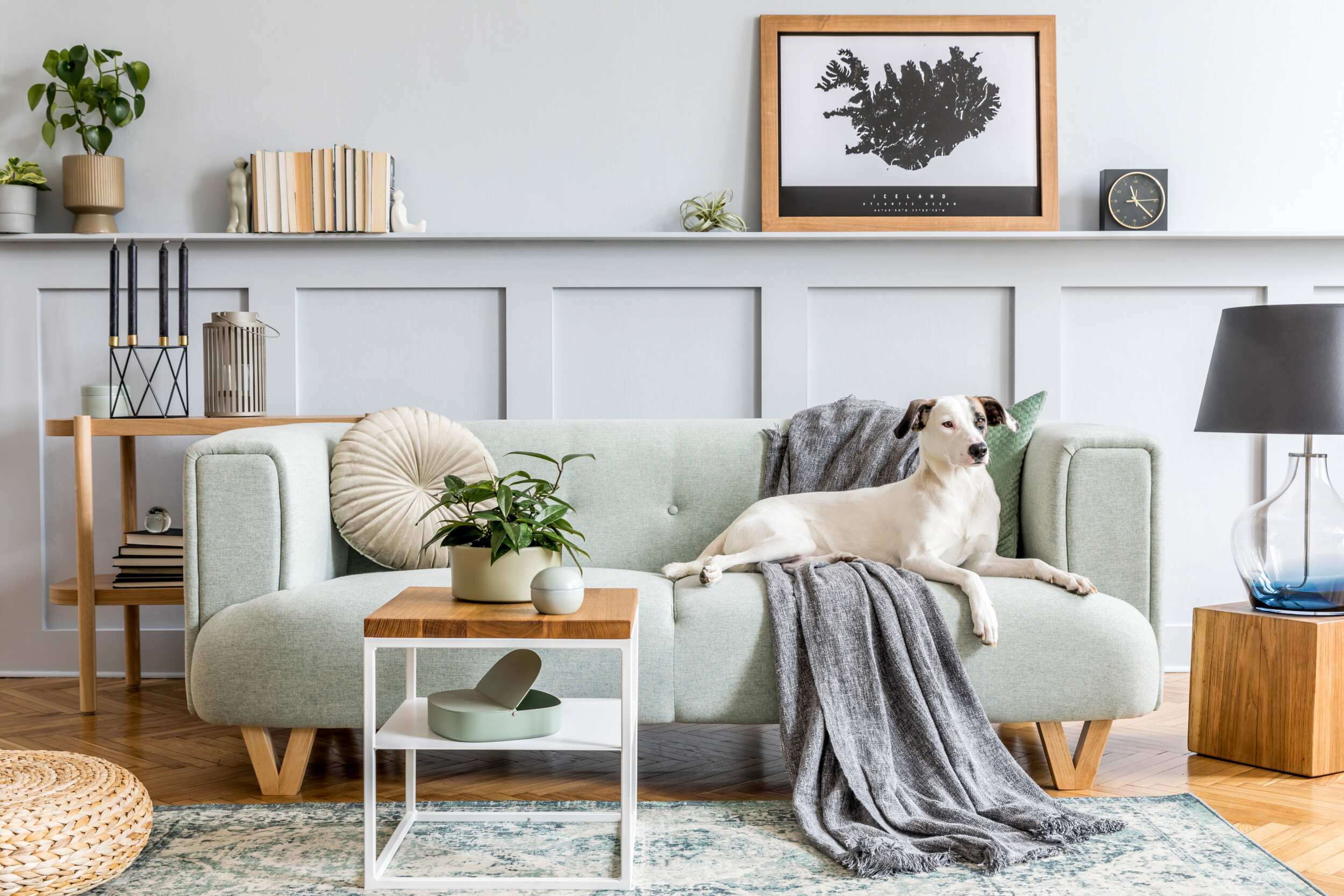 Like we said before, mint green pairs well with a variety of different colors, and combining mint green living room ideas with sweet shades like blush pink, cream, and neutral makeup colors will make it look just as charming as you desire. And if you are looking for a comfortable new sofa that looks inviting while creating a statement, then consider one in a plum or deep grey to really make your living room sing with unexpected color pairings.
In fact, think of mint green living room ideas as the perfect starting point like you would with white and more colorless neutrals since they also pair well with a bold black and metallics alike.
MINT GREEN WALLS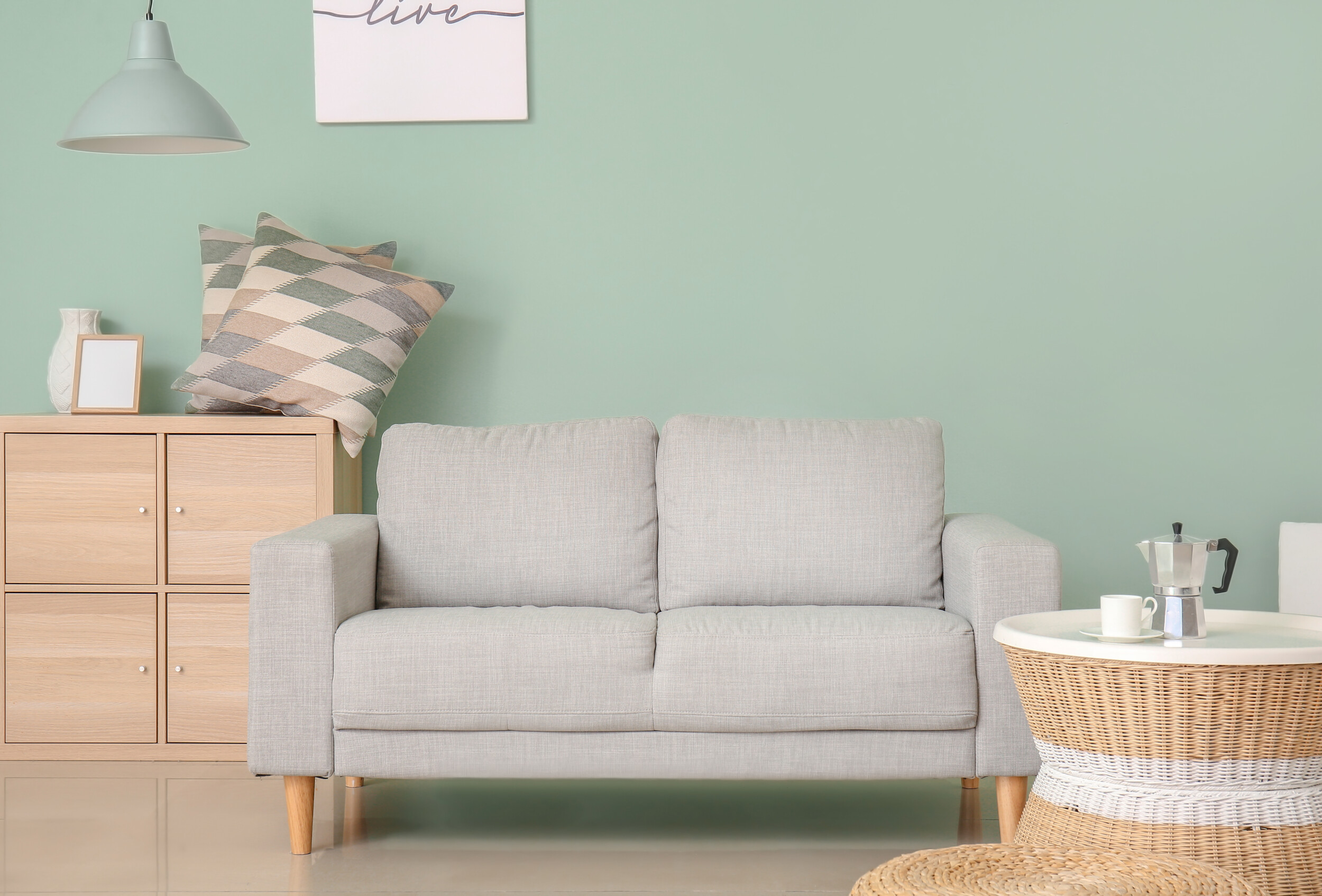 When considering room-defining mint green living room ideas, think about a color palette that uses green as a completely neutral base color. When done right, living room walls painted with a delightful mint green will help you create a unique feel that will always look clean as mint green walls are better at hiding scuff marks and the ilk, than any other neutral paint colors ever will.
That said, combining mint green living room ideas with cream and neutral colored chairs and other furnishings will not only help you create the perfect blend, but one that will feel timeless for years to come as mint green is also a color that sparks less instant emotion than say, a bold red or a moody gray.
MINT GREEN WITH WHITE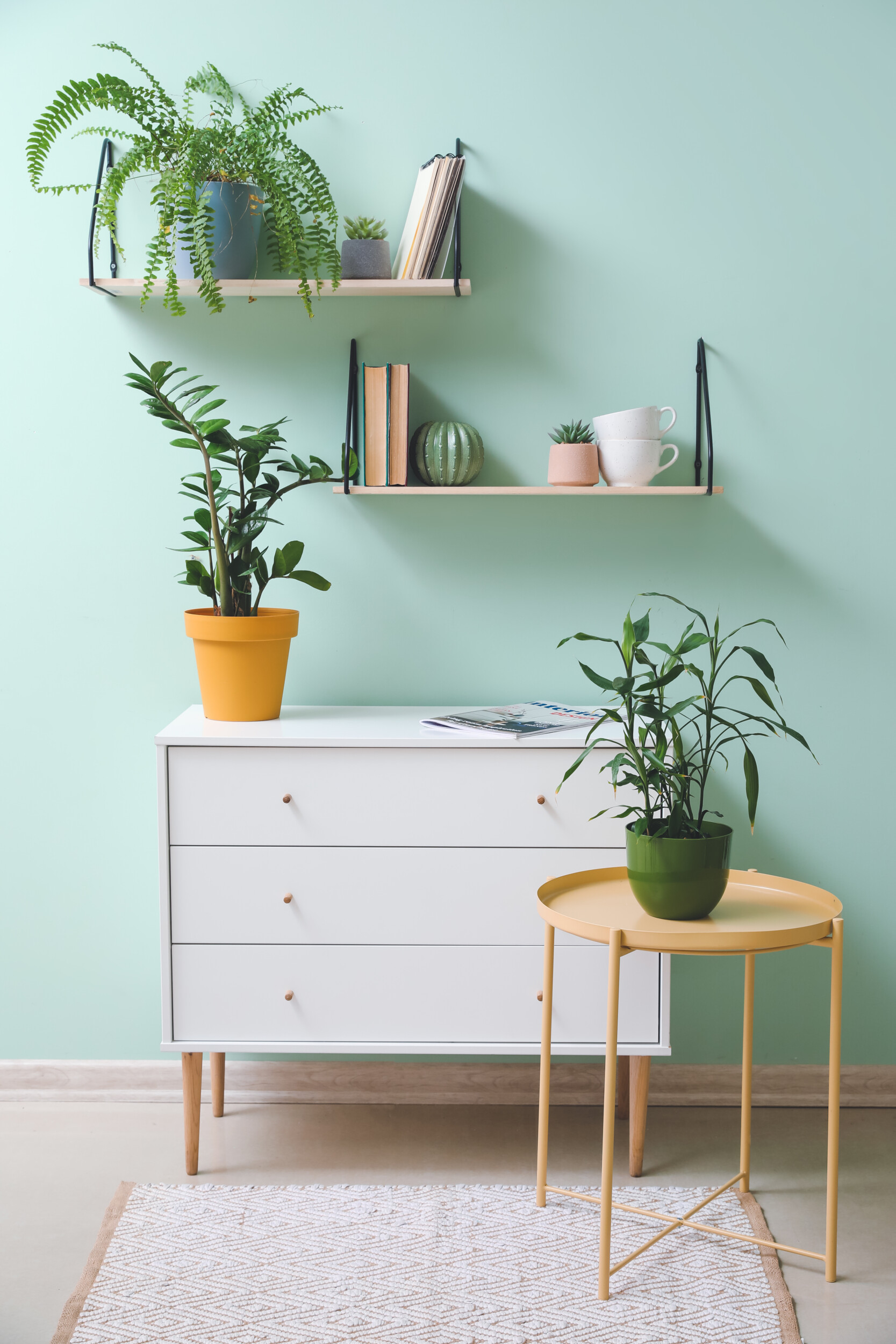 The best living room design ideas mint green wouldn't feel complete without a striking hit of white thrown into the mix. A blend of mint green and white in your living room will bring with it a sense of constant freshness, especially in a well-lit living room space as they will also help to catch and reflect light all the better. White is a crisp color that works well with any color imaginable, and it also will never go out of style or look dated.
Plus, white can help give the eye a break if you're going for all-over mint green in your living room. The key to creating the perfect look in your living room using mint green and white is to avoid a busy, heavy-handed feel by pairing them with a host of other colorful accessories and patterns as the look could come off as confusing and busy. So the more minimal and paired down, the better.
MINT GREEN WALLPAPER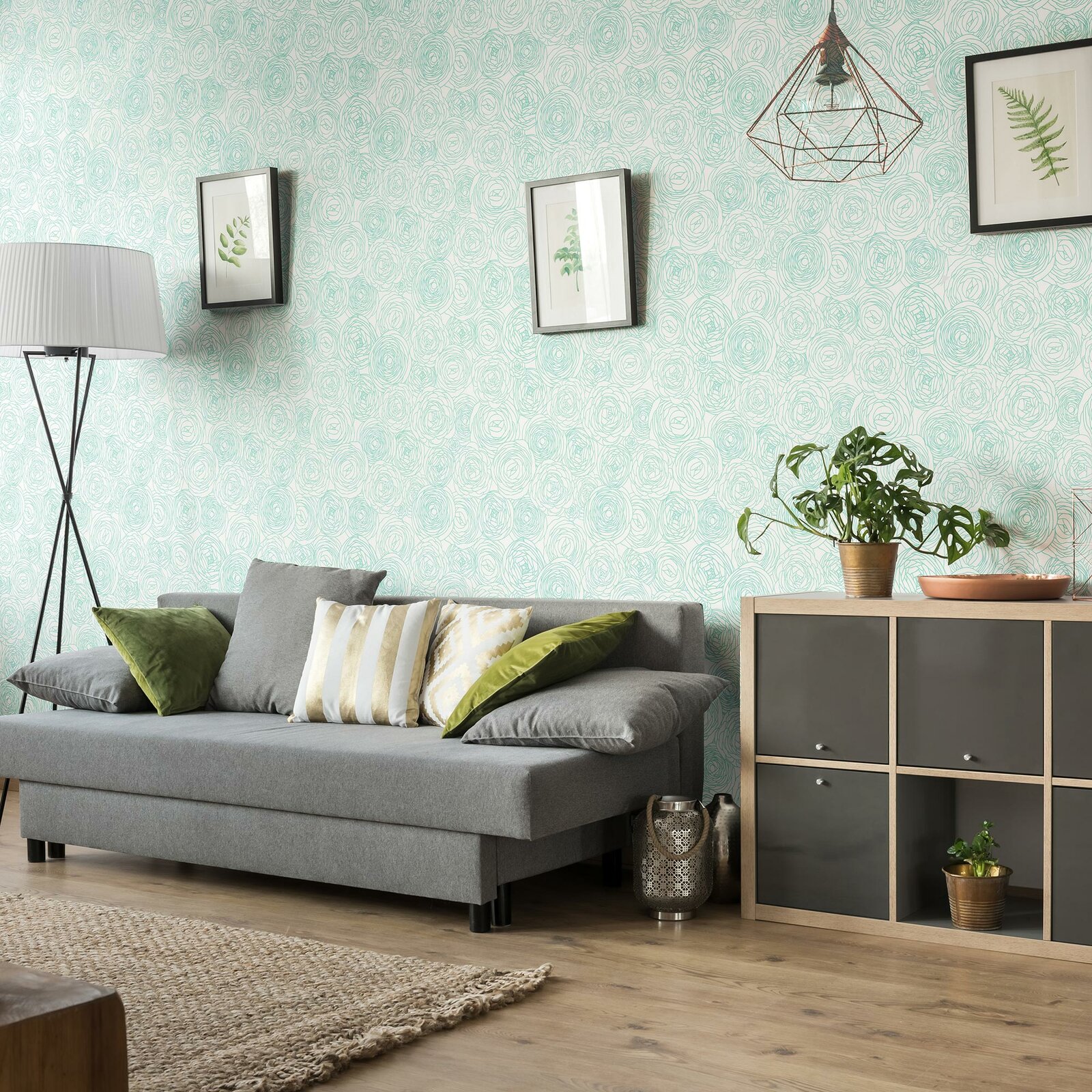 Aside from painting your living room walls with a transformative mint green, you can also use a printed mint green wallpaper on all four walls to create a bold effect perfectly brought to life with furniture and decorative accessories that feature shades picked out from your printed wallpaper. This is yet another take on timeless and unique living room decorating ideas mint green.
Mint green wallpaper makes for a unique option if you want your living room to radiate a spacious feel together with a warm and inviting look. After all, who can resist a living room space that looks clean, fresh, and well-judged? A striking mint green wallpaper will do the trick in achieving the look. And do stick to wallpaper ideas that are symmetrical to keep the look consistent and easy on the eye.
MINT GREEN BRICK FIREPLACE
If the idea of mint green paint on the walls of your living room sounds like too much of a challenge for you to work with, your fireplace (if you have one) is yet another viable spot to bring in this room-defining neutral color to your advantage. Use your fireplace in your living room to make it pop and feel serene while helping it come alive.
In turn, painting your fireplace facade in a mint green will also add more depth while making it stand out in a unique manner.
DON'T FORGET YOUR CURTAINS
Curtains and window treatments are one aspect of living room decor that is, for the most part, overlooked by many homeowners and design enthusiasts alike when looking to bring sumptuous color. You can easily make your curtains a central part of your mint green living room design ideas by sourcing inexpensive curtain panels in the warm hue. Although this can give your living room a slightly retro look since mint green living room ideas were popular from the '50s to the '80s, you can make it look updated with modern hardware.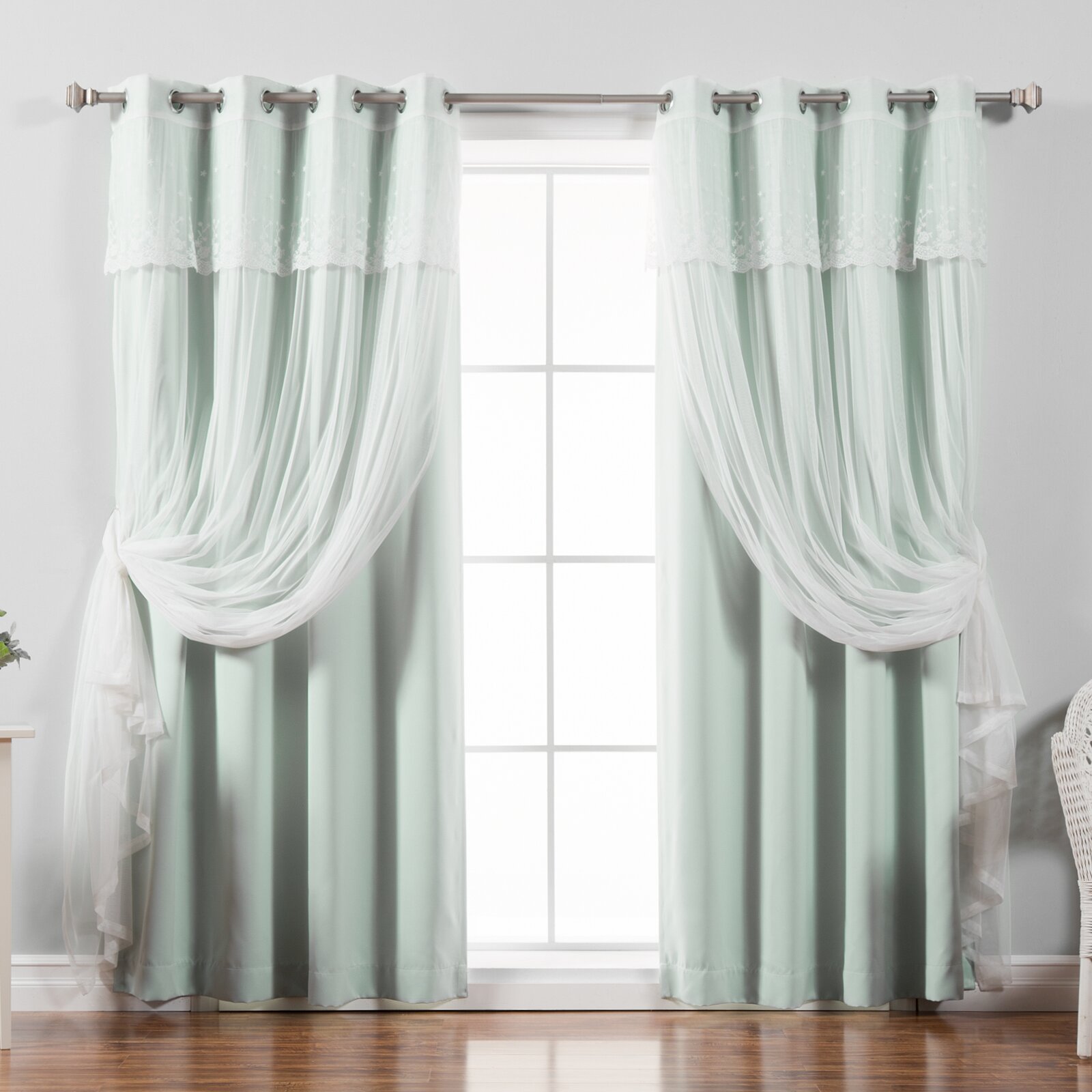 Or you can use contrasting curtains if you do go for mint green walls to make both aspects of your room pop. Colorful or patterned curtains paired against a mint green wall will create a subtle feel, and yet a dynamic look while also lending the space more depth. And that's where a potent combination of mint green paired with just about any zesty shade or patterns strength lies. Let mint green living room ideas grace your decor style without diminishing other decorative elements in your living room. As we said before, use mint green living room ideas to your advantage as they make for a terrific starting point when refreshing a room.
CREATE THE PERFECT LOOK WITH A VIBRANT MINT GREEN DECOR STYLE
With this take on living room decorating ideas mint green, your living room can be as vibrant as you want it to be. It's easy to create a stunning feel when you dress your living room up in tonal shades of mint green. From furniture to living room accessories to walls, mint green is never a wrong option to consider when paired with other neutrals like khaki, cream, gray, and even black.
To create some needed balance, you should also bring in colors that pop for a memorable juxtaposition like orange, red, silver, and gold. This will help you create a more mesmerizing look when it comes to making mint green shades feel modern and well-judged.
BRING IN MINT GREEN ACCESSORIES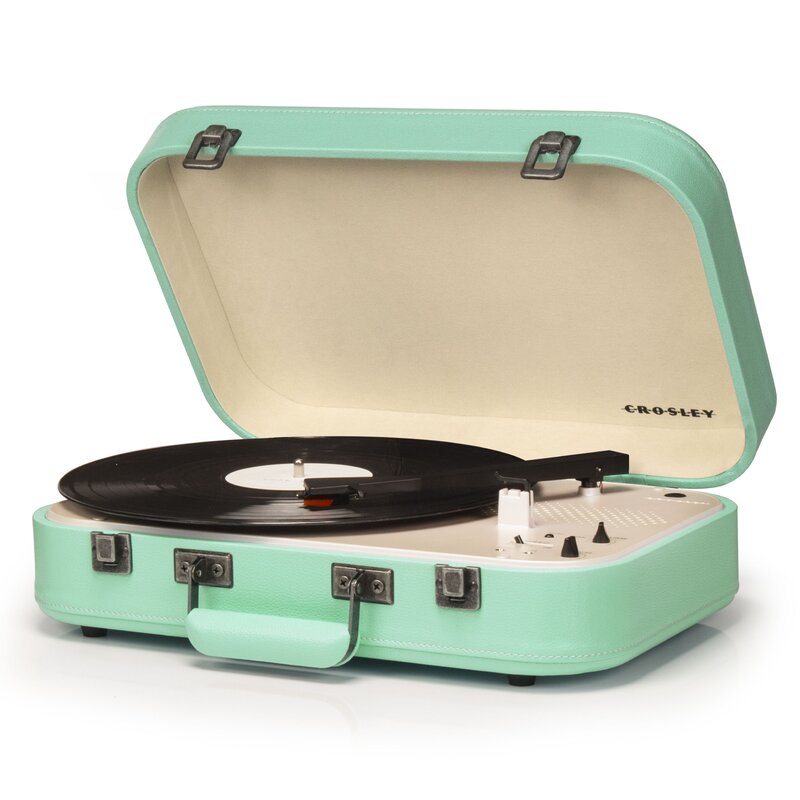 When it comes to mint green living room ideas, it doesn't always have to be about heavy furnishings and all-over color. Instead, bring in the hue in small doses like decorative accessories or vintage-inspired finds like the record player featured above. This way you can move pieces about with ease for a quick room refresh.
USE IT AS A DECORATIVE ANCHOR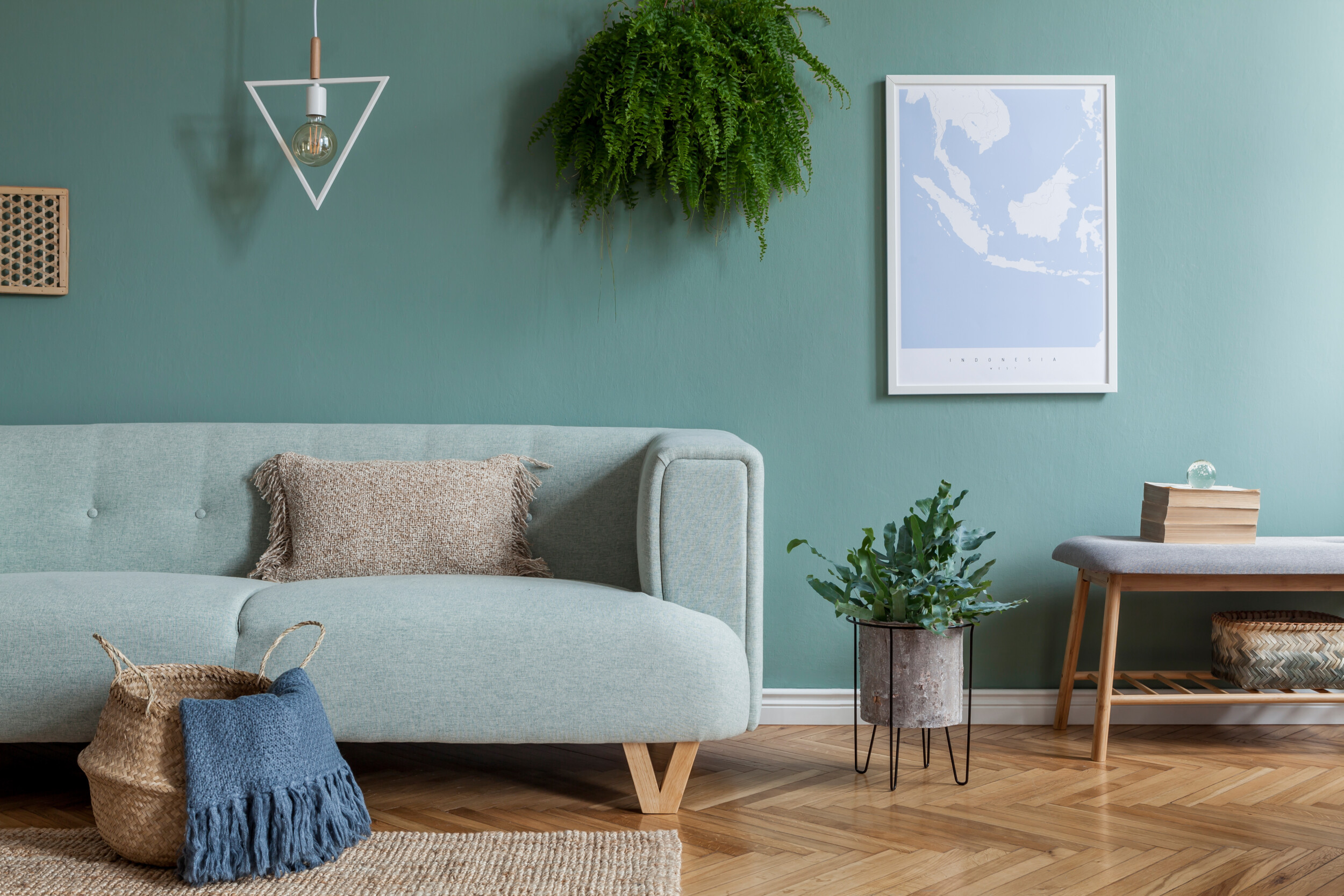 From a single rug to a painted ceiling, let mint green living room ideas define your space by using just one piece as a standout piece that you can work around, like in the living room above.
As seen above, a mint green sofa and walls work as an anchor that allow for other bright colors to be brought in without coming off as random or unwarranted.
MINT CHAIRS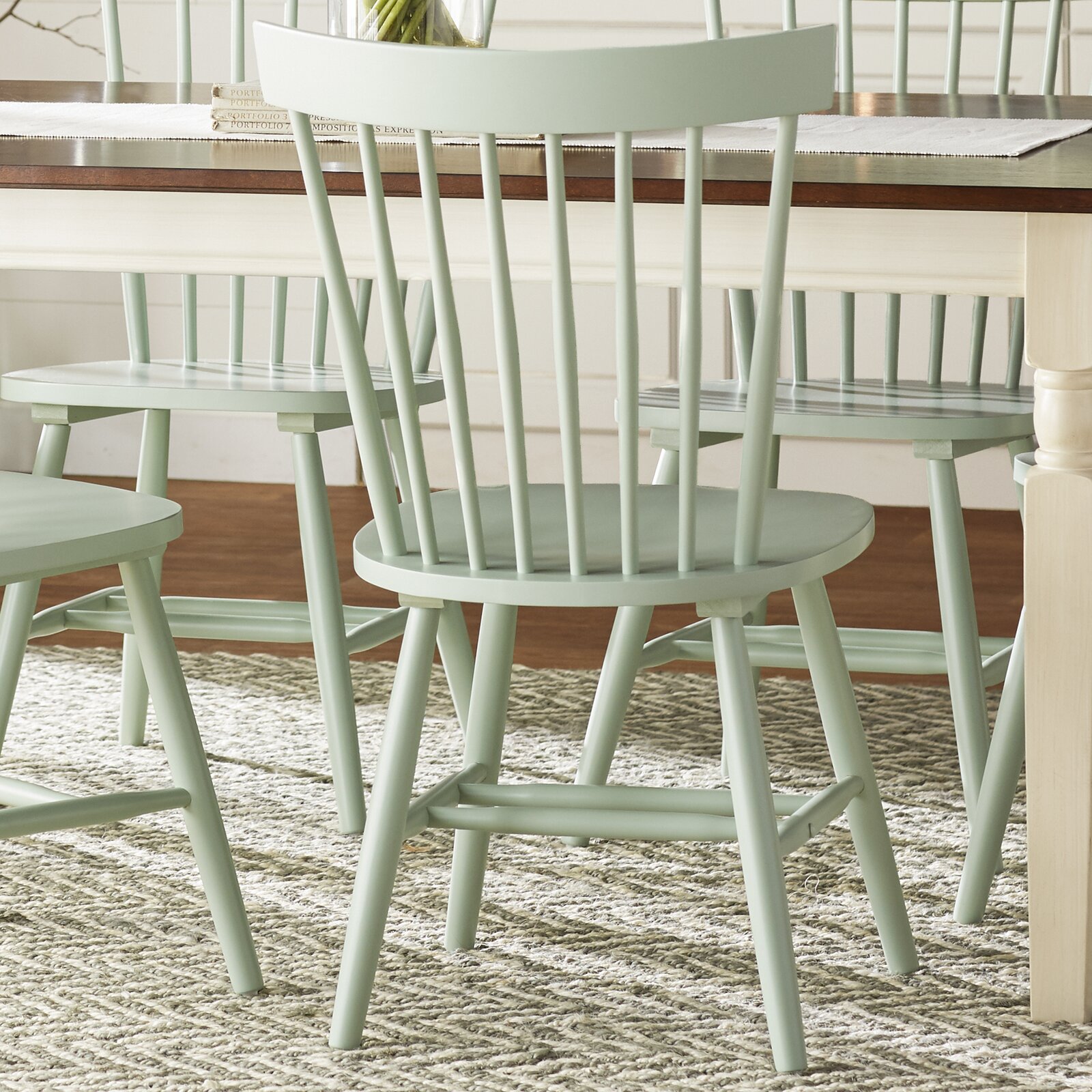 In a living room with less neutral elements, you can transform its look and create a comfy feel using either a mint green or grey sofa and accent chairs. This will evoke a discreet and cool ambiance. And it will feel as if there is no shortage of color even though your mint green sofa and or chairs are the only other sources of neutrals in your living room.
Mint green and grey living room ideas will help you create a uniquely modern living room decor style with retro-inspired vibes that will always look timeless. To dilute too heavy of a retro feeling, you may want to add just one armchair paired with different colors to soften the vibe.
REFRESH YOUR LIVING ROOM WITH MINT FLOWERS
When you are considering the best living room decorating ideas mint green, don't forget the everyday benefits of having flowers and plants in your living room. When choosing plant colors, choose wisely as they can have a huge impact on your decor style as well as the visual appeal of your living room.
Mint green plants on your coffee table can give it a refreshingly sweet pastel look. As whether its for furniture or flowers, mint green is always trending.
INTRODUCE A KEY FEATURE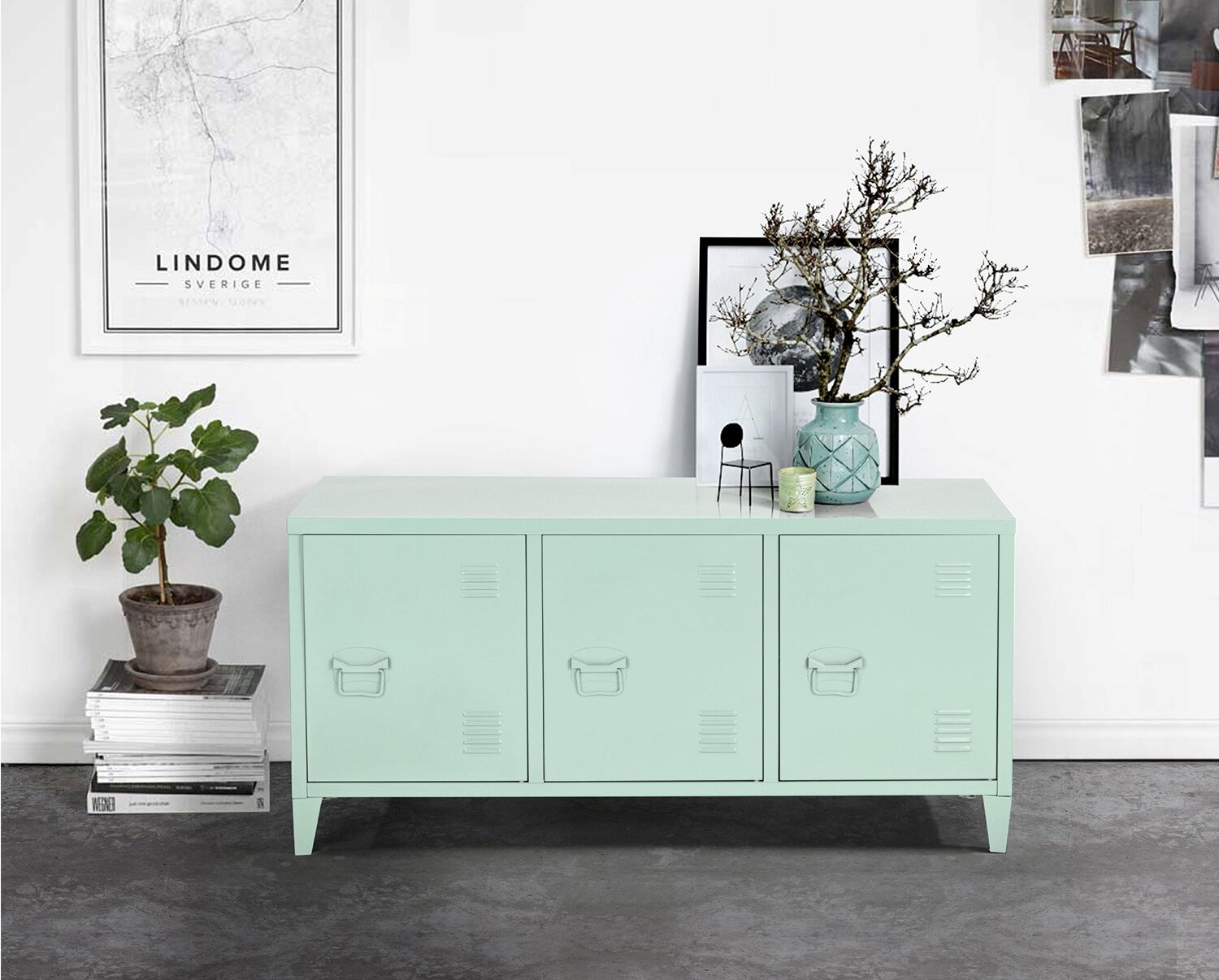 Another unique alternative to mint green wall living room ideas is to use a major piece in of furniture in your living room to bring the color in as it will double as a room-defining focal point, like the wall of mint green cabinets as seen above.
This way you won't have to bring in an all-over mint green color while still getting to enjoy the benefits of the hue, and you can move things around every so often as the seasons and your tastes change without having to go for a major overhaul.
CREATE AN ACCENT WALL
An accent wall is another way of helping to add depth to a room while bringing in color without having to commit to too much of it all at once. So instead of going for all-over mint green living room ideas, consider an accent wall or even painting your ceiling for a unique take that will feel all your own.
And the best thing about painting an accent wall is that it's inexpensive to do and can easily be updated when the time comes.
BRING THE OUTDOORS INTO THE LIVING ROOM WITH MINT GREEN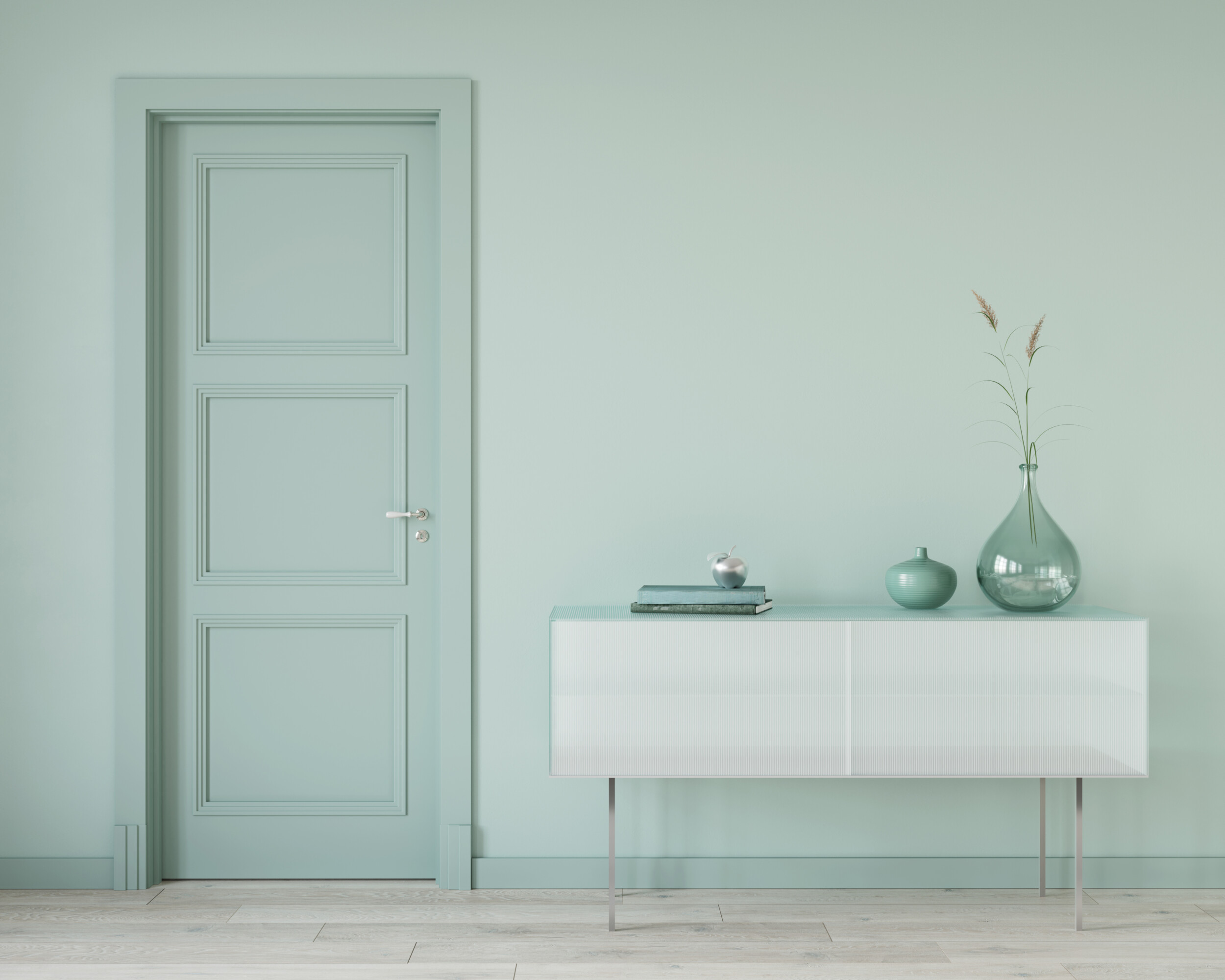 If you love shades of mint green as much as we do, then you should know by now that it's an easy color to work with and is, again, a viable alternative to any other neutral. Mint green furnishings, walls, and decorative accessories will never go out of style, and the ideas illustrated here will help you to bring it in subtly in your living room so you can enjoy them for years to come.