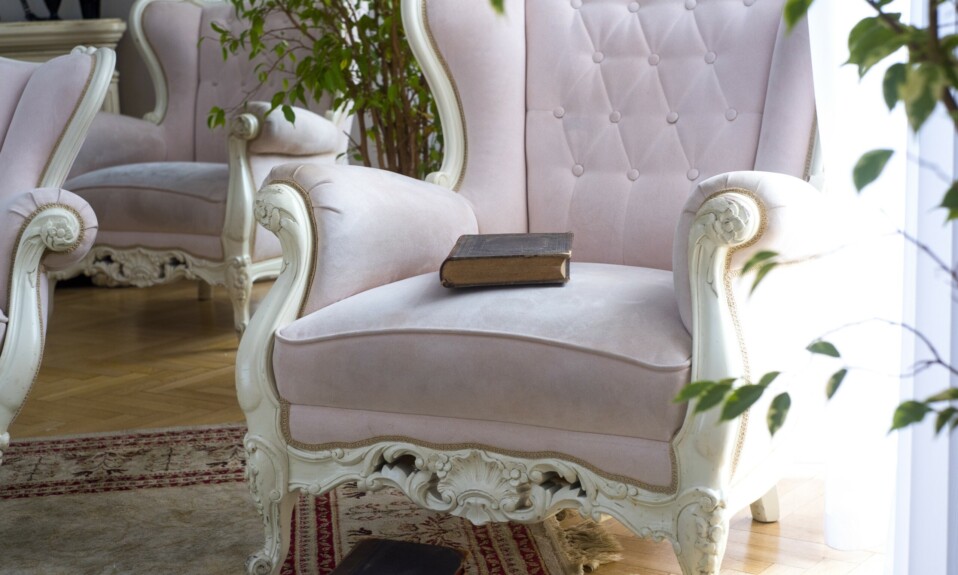 Because there's nothing more romantic than an afternoon alone at home curled up with your favorite book or an intriguing new read, a reading chair and or nook remains an important feature in any home. But when it comes to finding the right reading chair for you, it's essential that you select a soothing, inviting, comfortable, and most importantly stylish option – but how do you go about this and get it right? After all, once you dig into a good book, there's a good chance that you'll be spending most of your time in that chair.
What makes for a good reading chair? A great reading chair provides the right amount of cushioning and support so you'll feel instantly cozy and comfortable even if you're in it for hours. To help you select the right reading chair for any room in your home, we tasked Décor Aid interior designers to shed a light on the most practical and stylish reading chairs available.
Before we go through a variety of stylish options for every design style, here's what to consider:
Size and scale compared to the room and neighboring furnishings
Fabrication and comfort
Style compared to the room it will be housed in
Features like an ottoman, reclining back, and sturdy fabrication and cushioning
And of course, cost
Pillow Top Chaise
This oversized reading chair will allow you to comfortably stretch out while you're engrossed in reading your favorite book without sacrificing support for your back and neck. Made of faux leather, this lounger also includes two supporting pillows for added comfort and support.
Unlike a chaise, this comfy reading chair features an arched design which provides elevation and comfort for your lower body and great relief to those suffering from lower back pain. With its neutral color and elegant look, this reading chair should match nicely with any home interior decor style.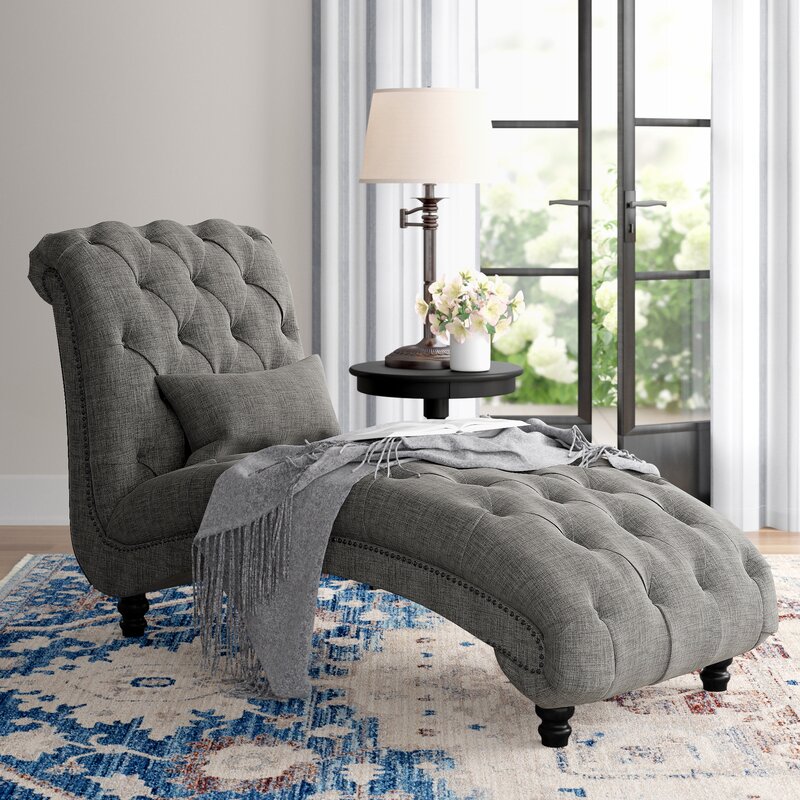 Oversized Round Cuddler Chair
If you love to cuddle your kids or pet while you enjoying a good read, the Cuddler makes for a perfect choice. This oversized reading chair features a deep rounded design so you'll feel cuddled even if you're alone. Made from a combination of velvet and microfiber fabric, this comfortable reading chair allows you to enjoy reading sans distraction.
And since this comfy reading chair is on a swivel system, you'll have 360-degree access to the areas around you without the need to leave the chair.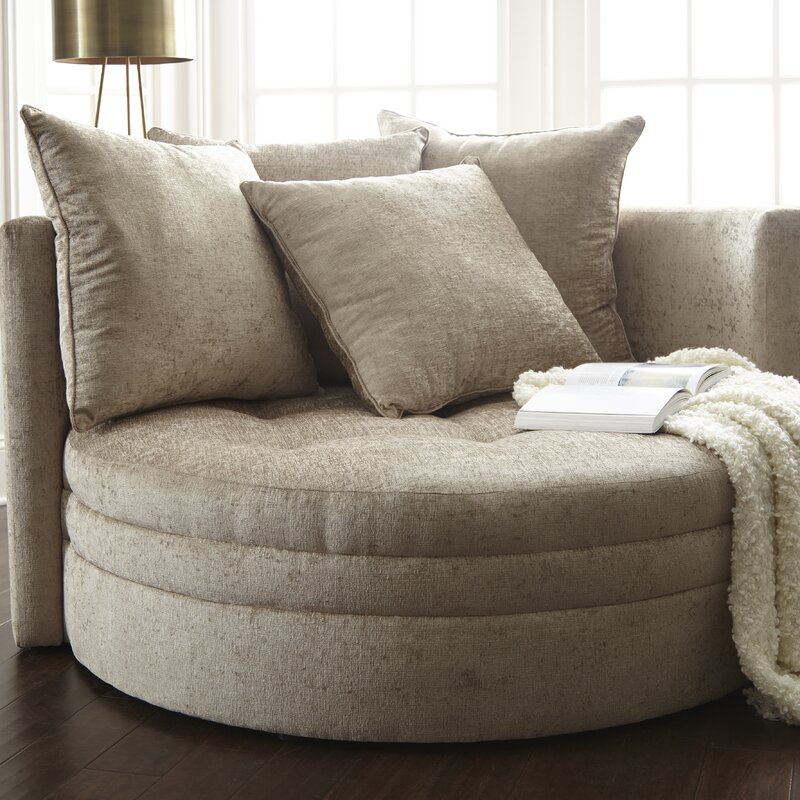 Acacia Leather Chair
If you're someone who prefers to sit upright when reading a book, our designers suggest the Acacia Leather chair. Made from brown leather with quilted accents and wooden legs, this comfy reading chair is both durable and stylish.
It will look great in your living room as well and can serve as a seating area for your guests. For added comfort and support, the chair comes with armrests and a matching support pillow.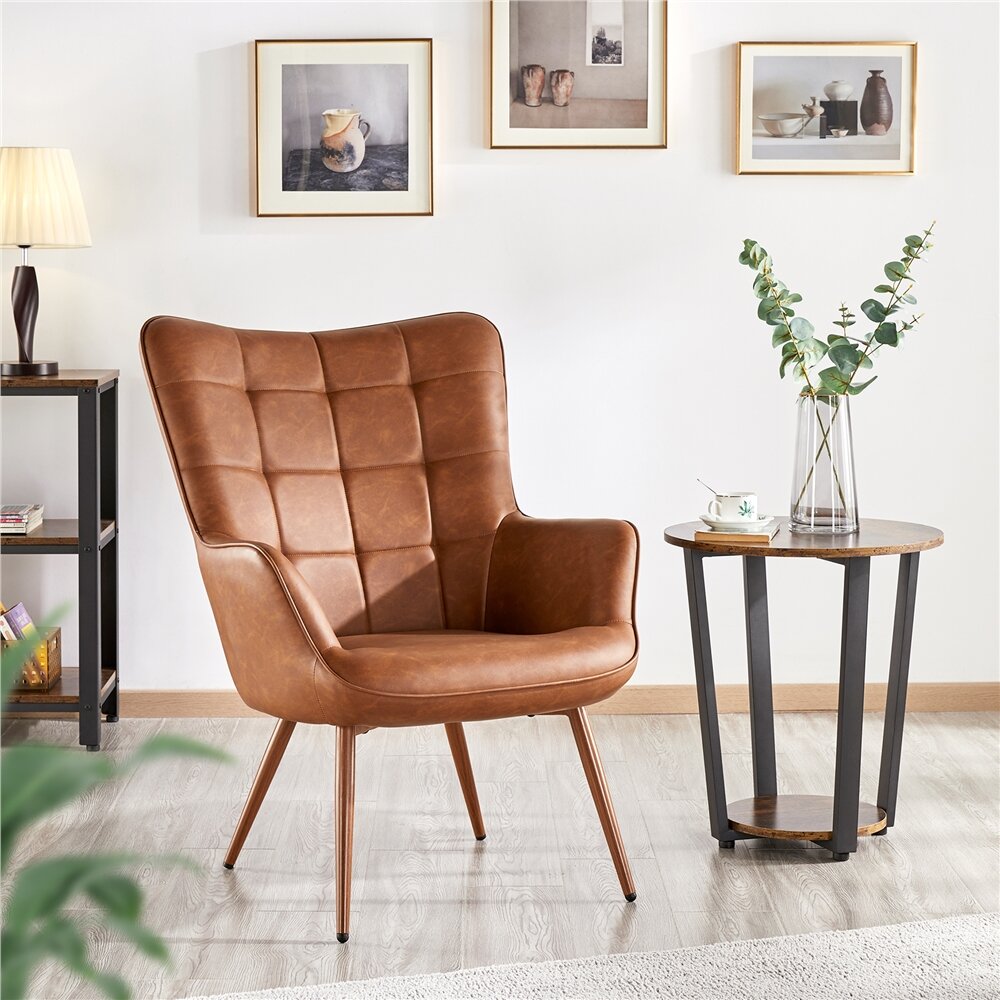 Tufted Chaise Lounger
If you need a comfortable reading chair for bedroom, this tufted chaise is an ideal choice. Made from a polyester material designed in an intricate quilted pattern, this chaise lounger is not only functional but highly fashionable, too.
The curved feature of the chaise will also conform well to your body so you'll enjoy a comfortable position as you lie down to read. Depending on the brand, tufted chaise loungers can be found at a variety of price points, making them the best affordable reading chair options on the market.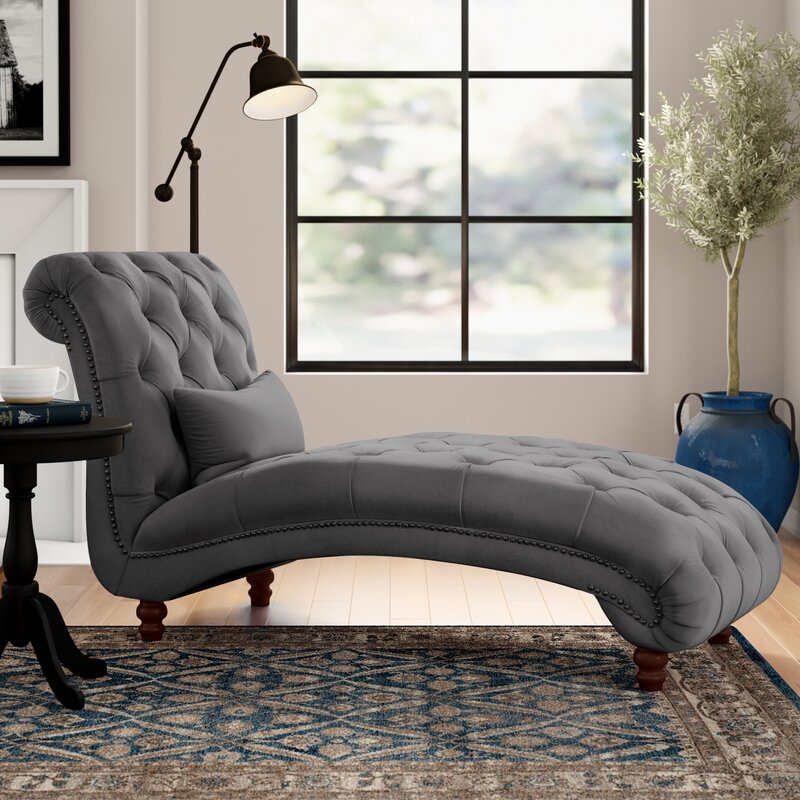 Pod Hanging Chair
If you're looking for unique reading chair ideas, you'll love this egg-shaped hanging chair as it would look great on your terrace or patio. This chair is made from a wicker weave that has a cutout in the middle, allowing you to nestle inside as you enjoy your book.
Simply fill it with pillows and cushioning of your choice, and you'll have a comfy reading chair that's truly unique and stylish. And since it's made from weather-resistant materials, this hanging chair is perfect for those who love to spend most of their time reading outdoors. It also comes with a hook and metal chain so you can hang it anywhere.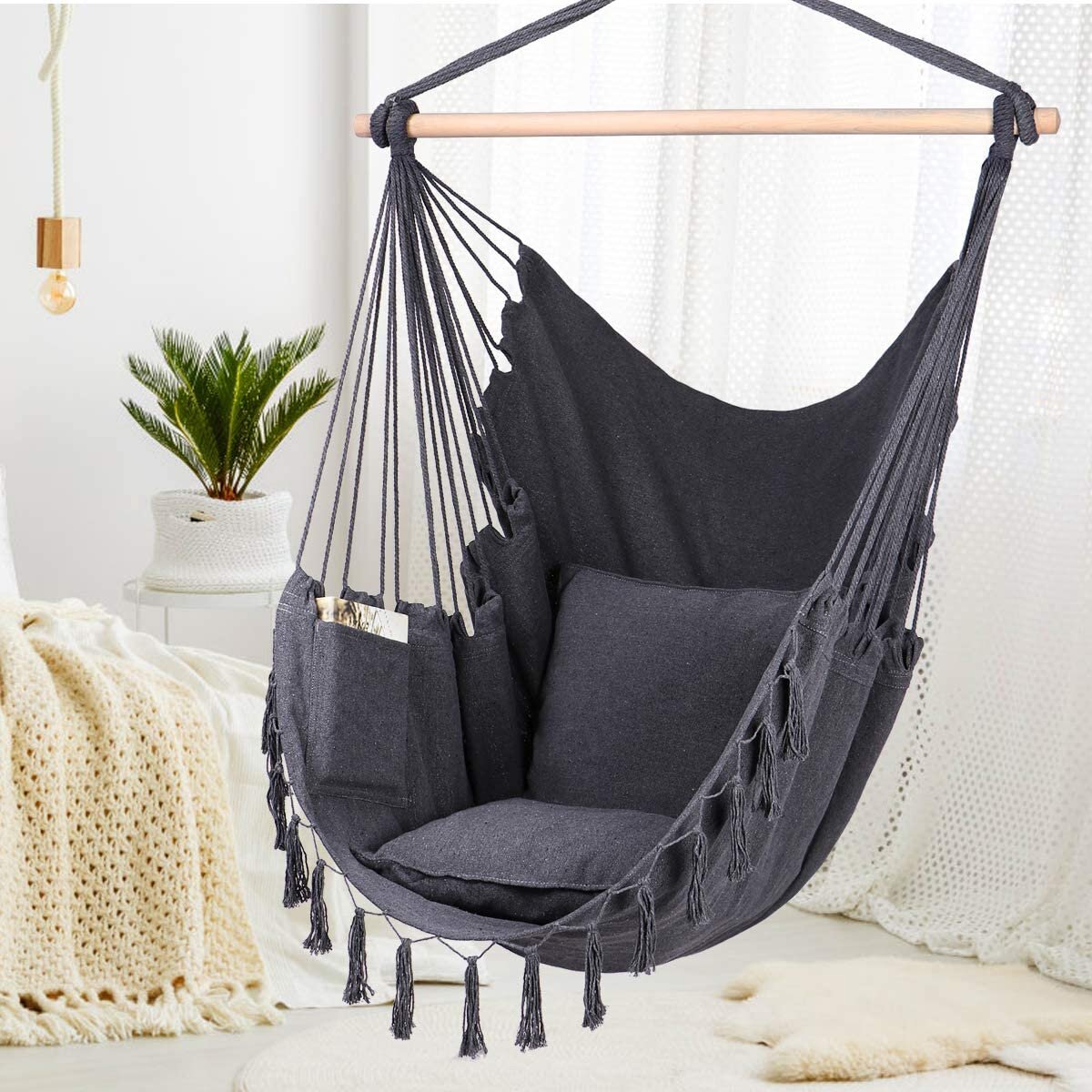 Corner Chair
Another choice for stylized and unique reading chair ideas is the Bryant corner chair. This oversized reading chair is comfortable and roomy. Furthermore, it's topped with plush cushions and pillows, which makes for an extremely comfortable reading experience.
The Bryant corner chair is also a perfect reading chair for bedroom. Its triangular shape means you can fit it in any corner of your room, allowing you to save space, making it highly recommended for those who need reading chairs for small spaces.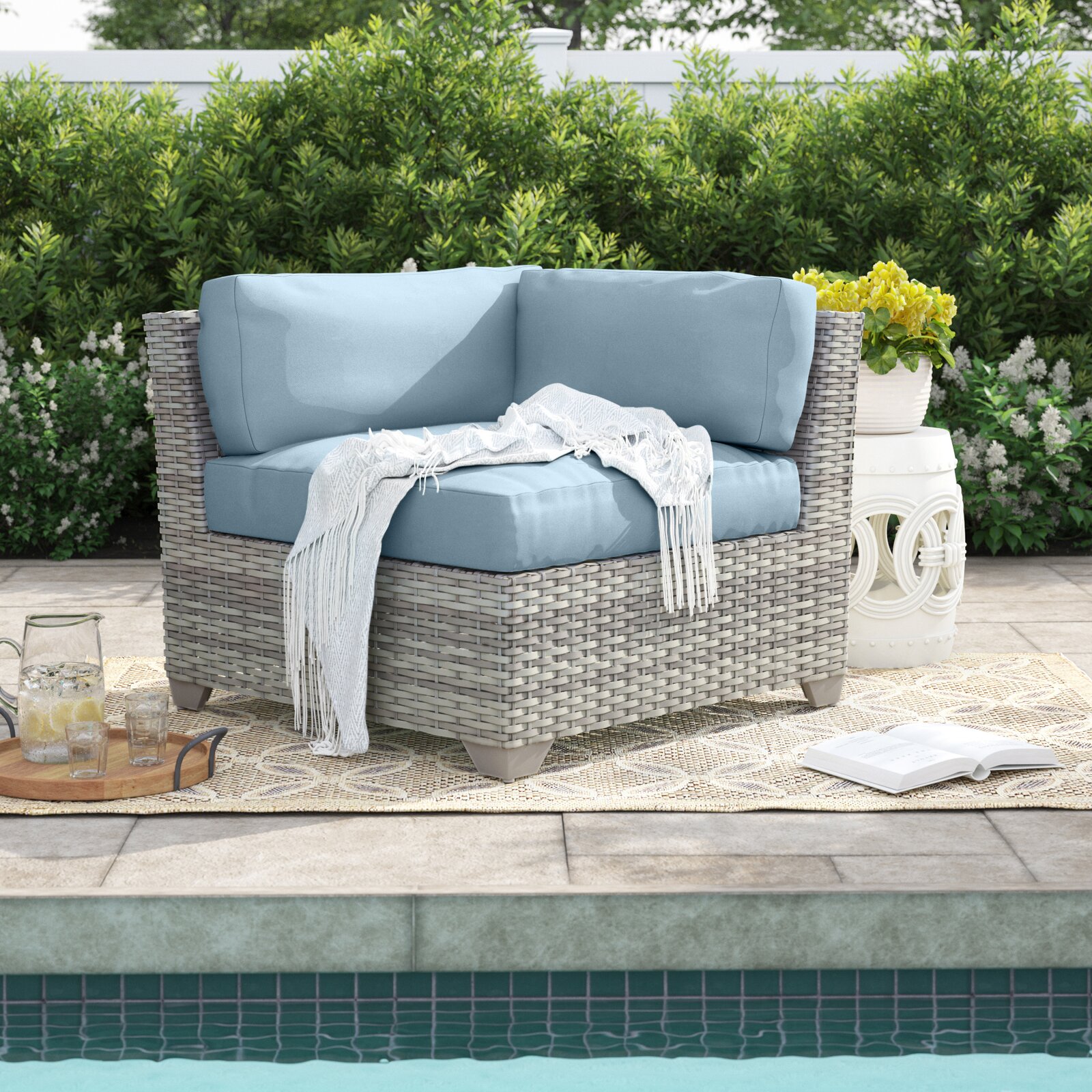 Plush Tufted Chaise
This is another great option for a lounge reading chair for bedroom. However, unlike the previous design, which is elevated, this reading chair is a flat style chaise. It may work well for those who tend to keep on changing positions, as they are engrossed in their reading.
The material has a quilted design, which adds a bit of detail to an otherwise simple aesthetic. What's more, this comfy reading chair comes with an armrest on one side, which further enhances the comfort level.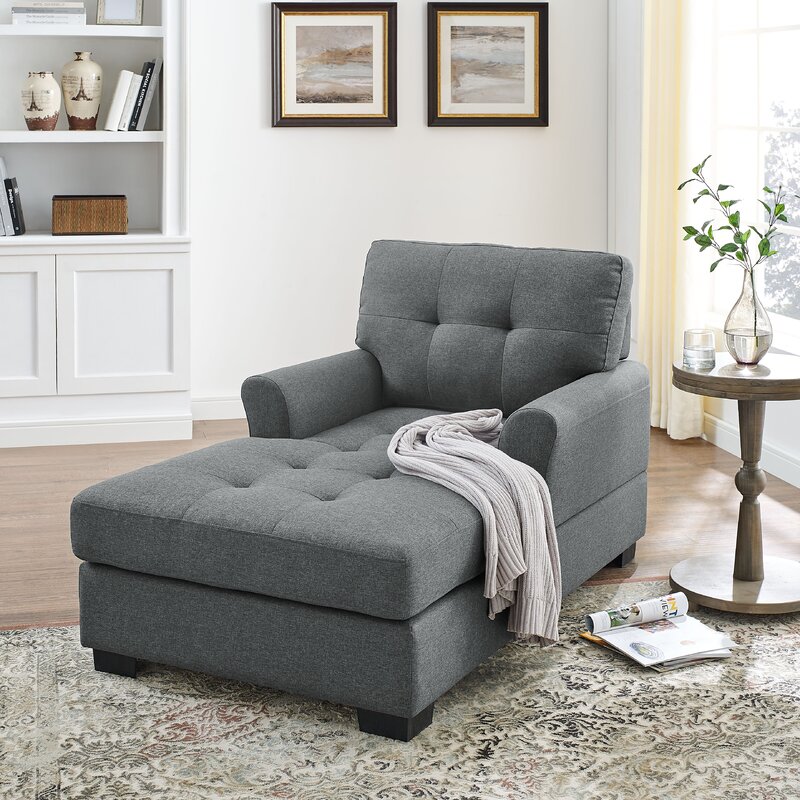 Nook Armchair
If you need a comfortable but cheap reading chair, the book nook armchair is a good choice. Costing around $300, this options is perfect for a personal library or home office. It will also look great when placed beside a corner window that can serve as your reading nook.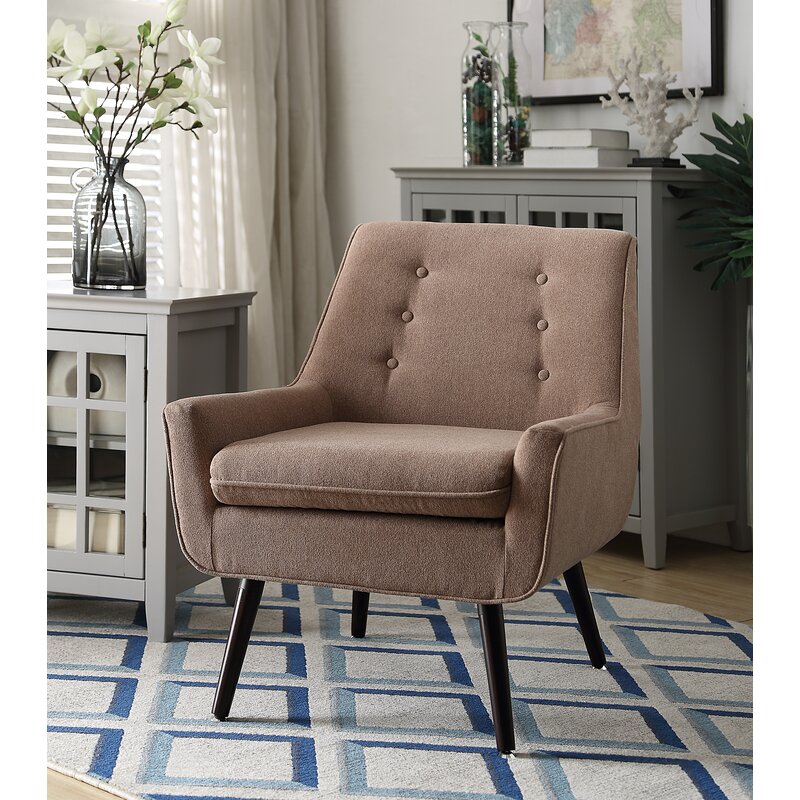 The design of this comfy chair may be simple, but it is definitely not generic. Its legs are finished with a darker shade that goes well with light-colored upholstery. Plus, this chair is only 26″ wide and 32″ high, making it one of the best reading chairs for small spaces.
Wegner Wing Chair
Another stylish reading chair that will look great in your living room, it features a sleek mid-century design with crisp lines of bold black leather, making your space look elegant and timeless, regardless of your interior design style. And at over 36-inch wide, this oversized reading chair is incredibly roomy.
It also features armrests for complete functionality and a comfortable reading experience. Plus, the chair's stainless steel legs and solid beech frame can withstand the daily wear and tear. And although this is not a cheap reading chair, it's definitely worth investing in for the long run.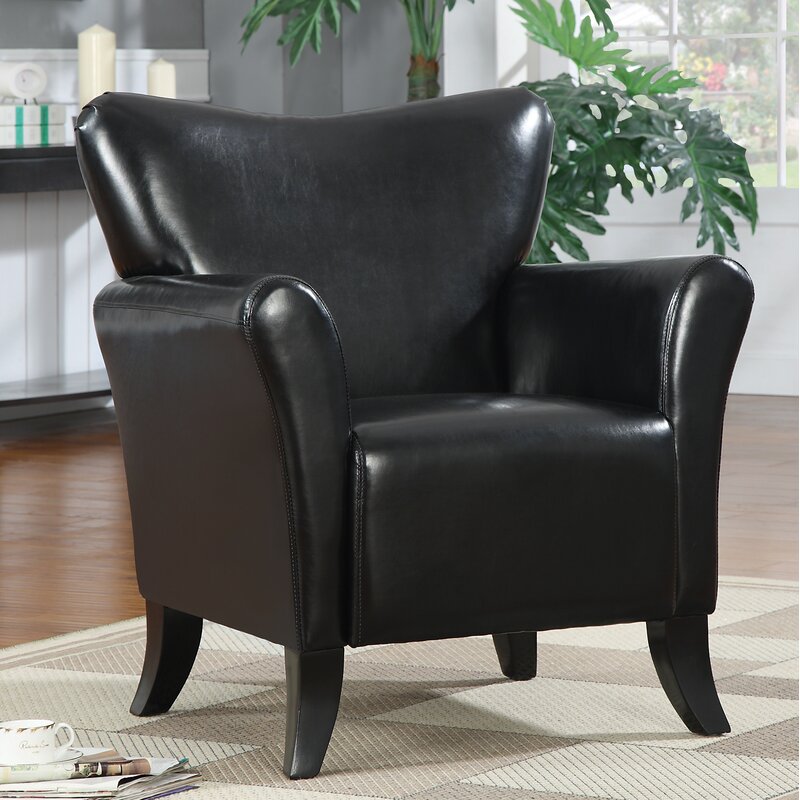 Haotian Rocking Lounger
This rocking lounger is another great option when considering a reading chair for bedroom. It's a perfect combination of a rocking chair and lounging chaise designed with a stylized silhouette in mind. This rocking reading chair features an intricately designed wooden frame and a sleek seating surface that's perfectly angled for a more comfortable sitting position.
The position can be adjusted to five different settings, allowing you to choose the best position that you'll feel the most comfortable in. Best of all, this comfy reading chair boasts an integrated footrest, so you can kick back with your feet up while enjoying your latest read.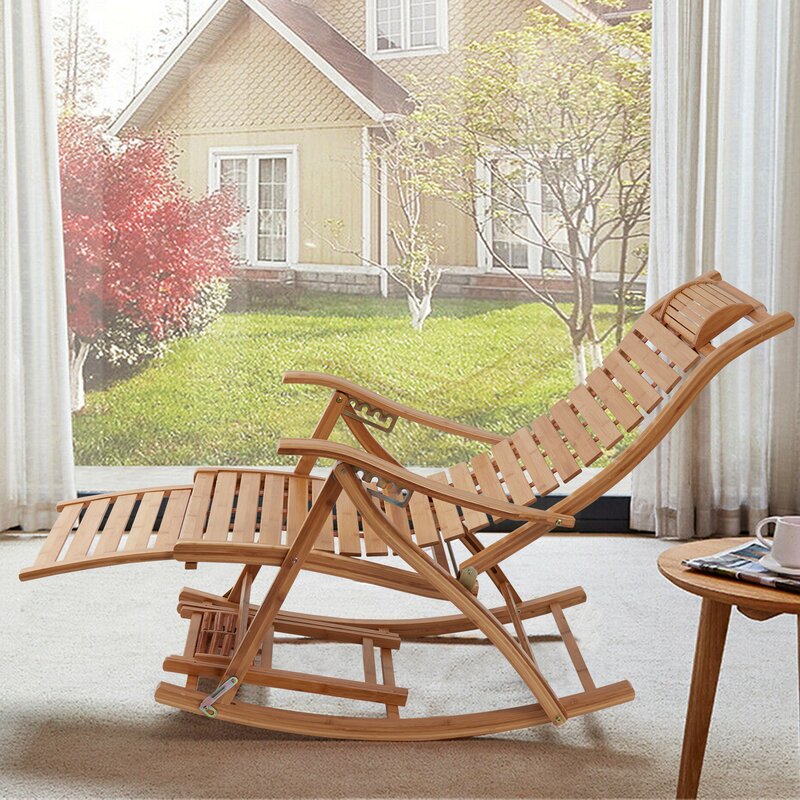 Nubby Tweed Jack Chair
Boasting a stylishly modern yet subtle everyday elegance, the Jack Chair by Schoolhouse injects a spirited sophistication that defies its low-profile stature in any room – even better in quaint corners (hello, reading nook!).
A well-judged reproduction of an iconic vintage silhouette from the Mid-Century Modern design movement, each detail – from the splayed dark hardwood legs and low-lying arms to the delicately tufted back pillow – conjures an ode to the hallmarks of the design style. Featuring a sturdy wood frame and sumptuous cushioning, the Jack chair is and it's effortless and enduring beauty and comfort will make for the best reading chair for Mid-Century Modern design enthusiasts.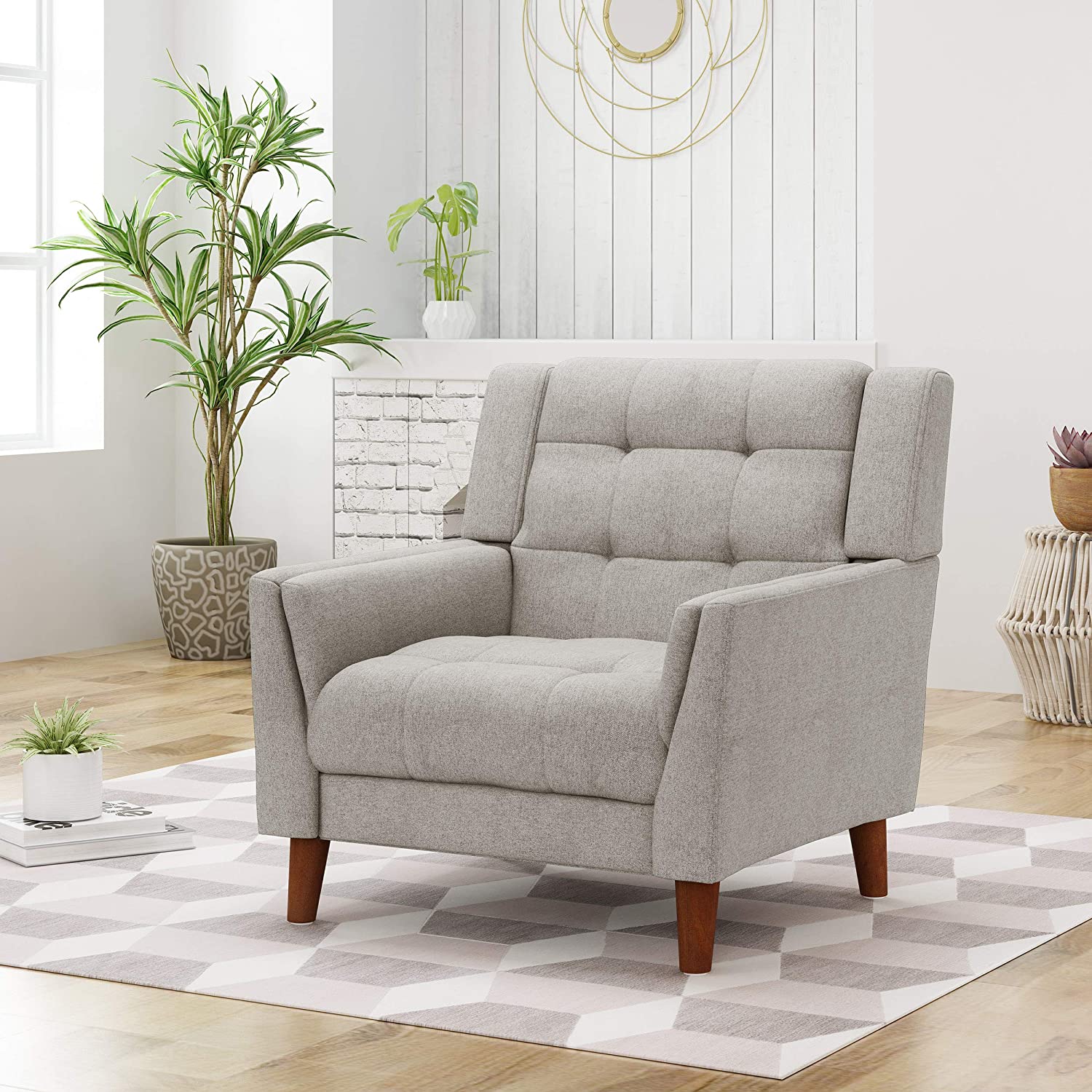 Pompidou Chair
Leave it to Jonathan Adler to craft a delightfully chic yet playful rounded chair that's perfect for a modern reading nook.
Featuring channel-tufting in a light and soothing Lucerne Azure bouclé velvet that's silky to the touch, his Pompidou Chair is certain to envelope you with irresistible comfort. High-shine brass legs evoke a streamlined ode to Hollywood Regency styling and leave a lithe footprint. Making it a perfect reading chair for that compact corner you've found challenging to make the best use of.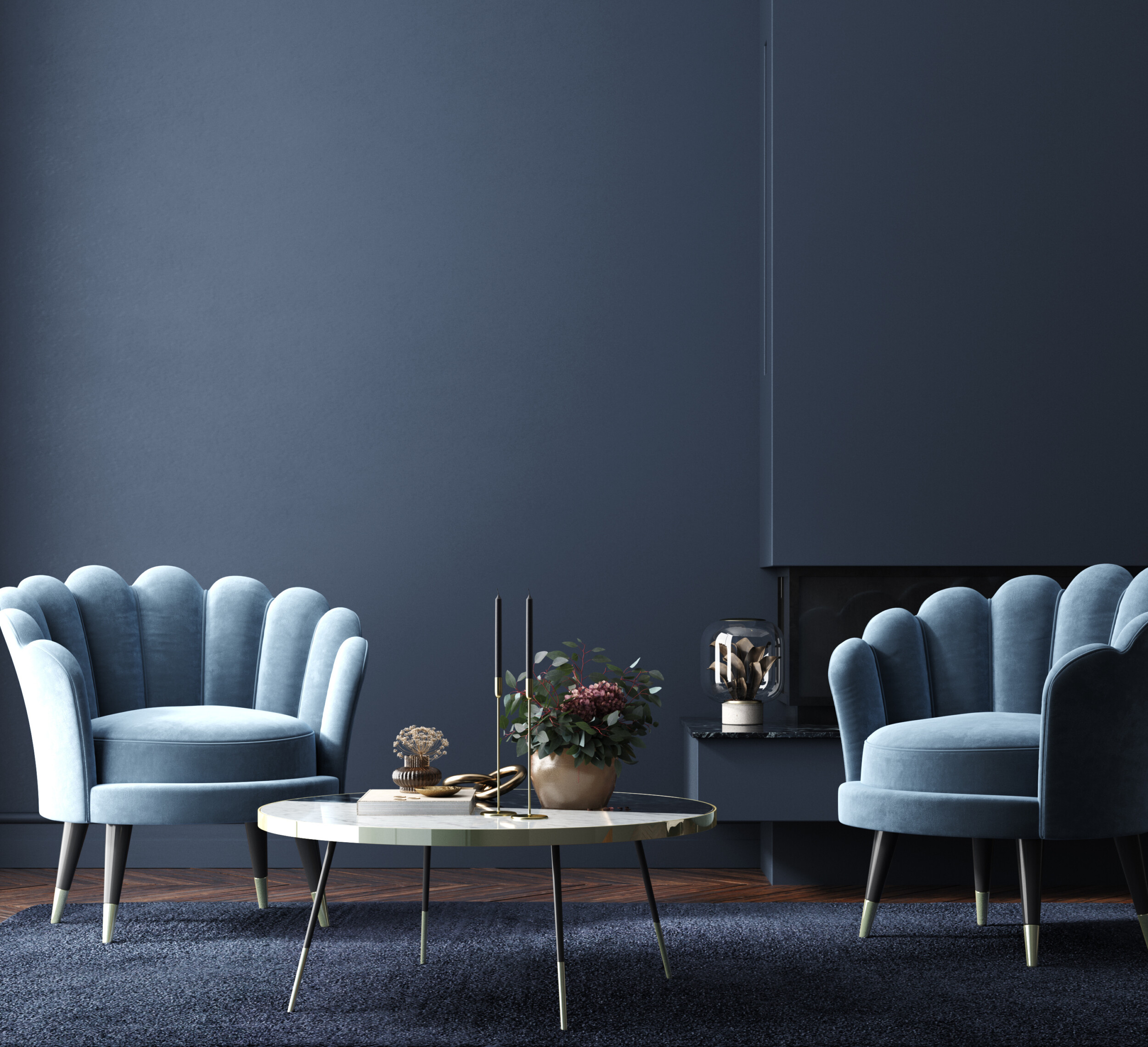 William Chair
A handsomely tufted armchair in an understated and unexpected tobacco hued striped fabrication designed by Kristen Buckingham and produced in Los Angeles, the William chair also has a matching ottoman to consider.
A familiar heritage silhouette, high-back, turned legs with brass castors, and down wrapped cushions ensure that it will be as comfortable as it is beautiful.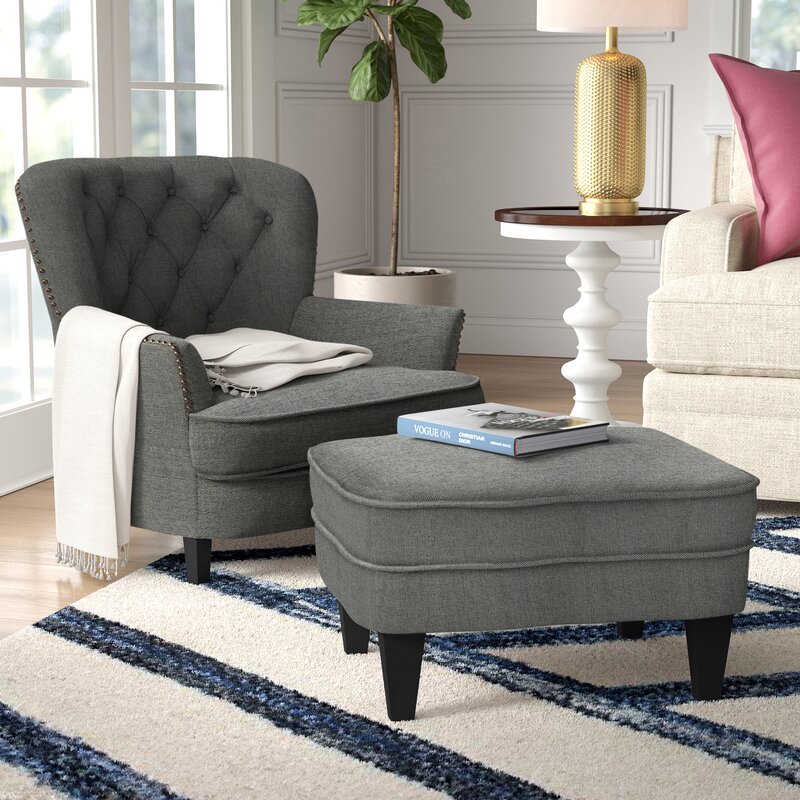 Heritage Lounge Chair
Though it looks completely contemporary, the timeless appeal of the Heritage Lounge Chair hails from 1930, signaling it as a true modern design masterpiece. Boasting the ultimate in comfort and organic construction, its dusty pale pink hue will easily add charm to any reading nook. The Heritage Chair's distinctive warm tone and elegantly curved lines bear testimony to Frits Henningsen's forward thinking silhouettes and well-judged design. Known for being inspired by natural materials, his heritage chair instantly evokes a comforting tranquility, making it a brilliant option when looking to create the perfect reading nook with an intimate feel.
Our designers were keen to suggest that the Heritage Chair's gorgeous silhouette shouldn't be left in a restrictive corner, as it is best placed where its fluid lines and stately shape can be appreciated from all angles. With its beautiful details, feminine curves, and supreme comfort, you'll find yourself alloting more time in it for more than just reading as it is more than just an ordinary reading chair.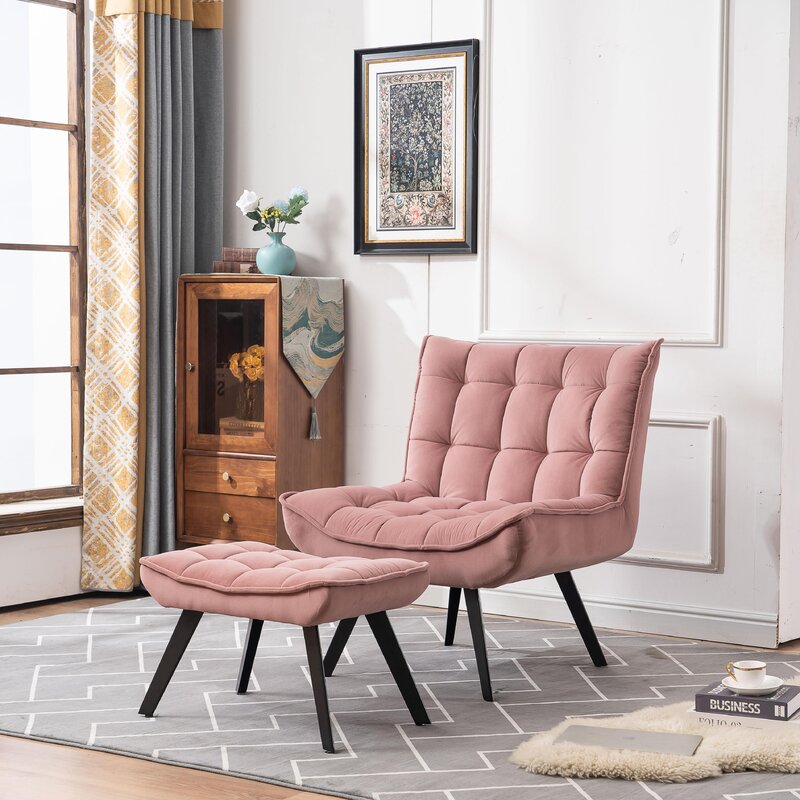 Hughes Apartment Chair
Featuring classic button-tufted upholstery and stylishly tapered legs, Joybird's small scaled Hughes armchair will inject an irresistibly modern sense of sophistication that'll leave you finding yourself challenged to get up from it and leave it.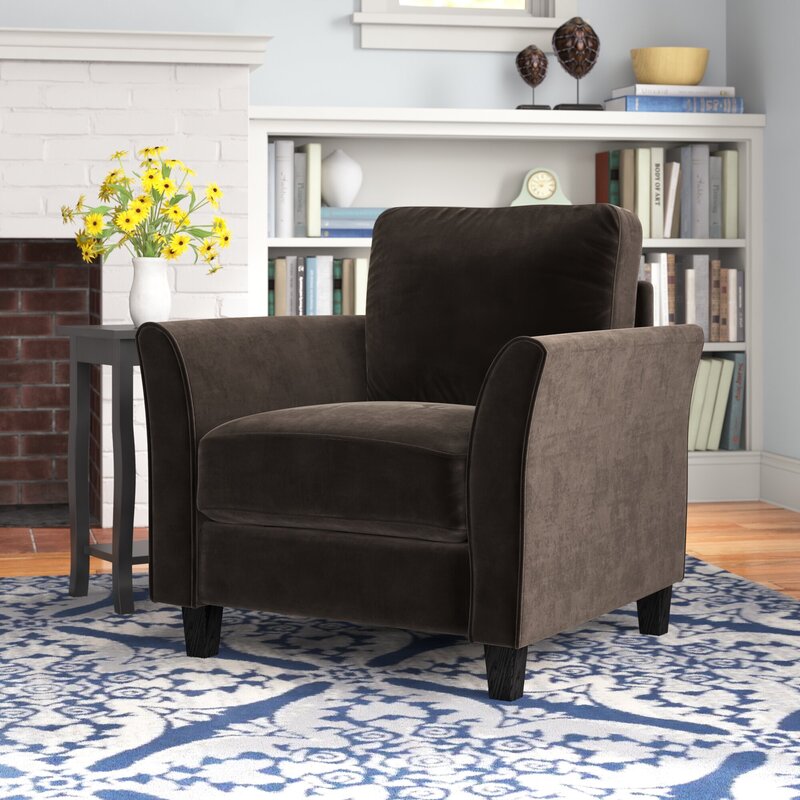 Irving Armchair
A true classic and future heirloom, Pottery Barn's petite take on the traditional club chair mirrors all of the comfort found in the original but in a smaller scale that's perfect for a library, reading nook, den, or a corner in any small room.
Pair it with a cozy thickly knit cream throw, a cashmere pillow, and adequate light, and you'll be good to go.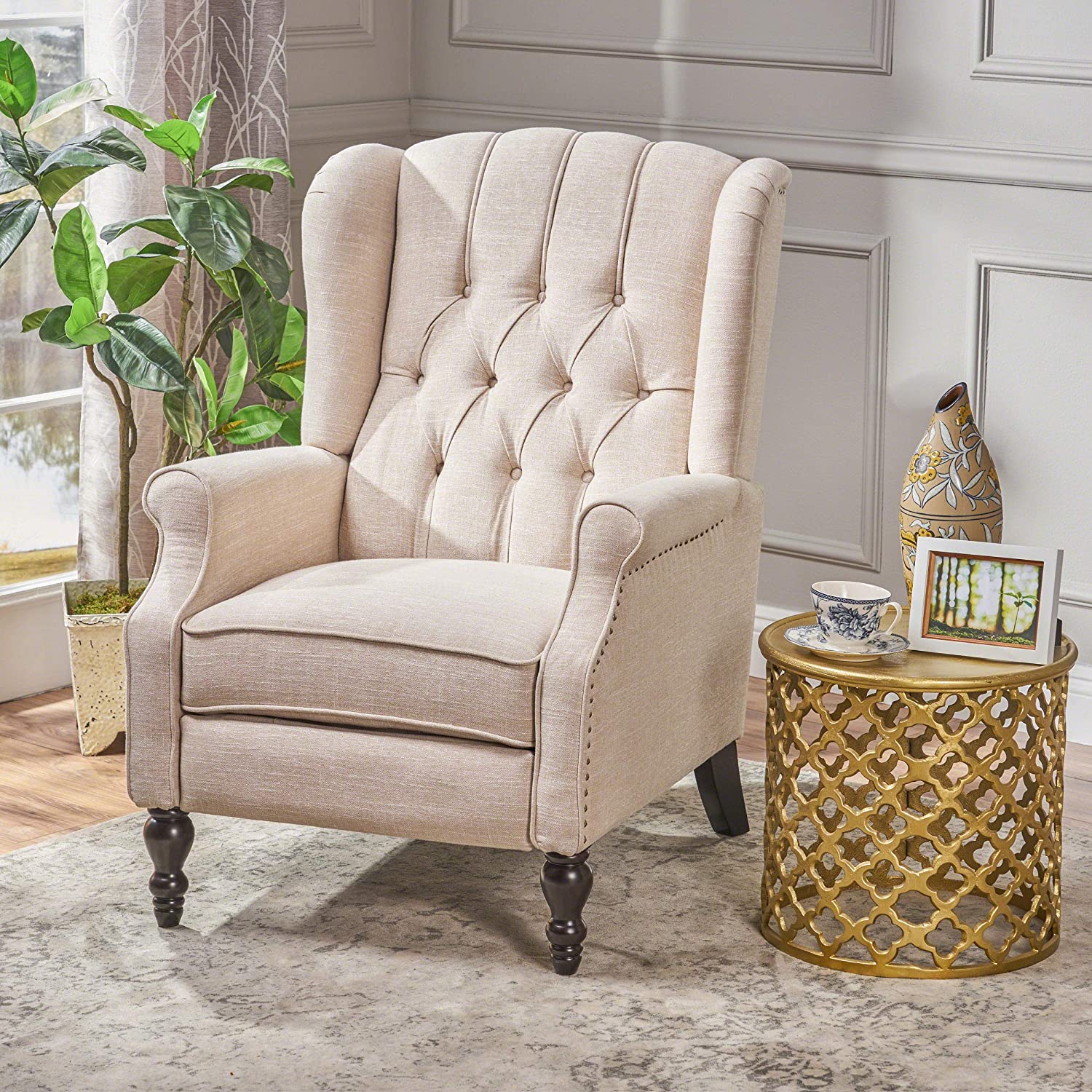 Dries Leather Swing Chair
A hybrid of Mid-Century Modern meets Industrial Chic, the Dries leather swing chair from West Elm features supple chestnut hued leather cleverly wrapped around a circular metal frame to create a deeply comforting seat.
Best of all, the chairs top-grain leather will age beautifully with wear, boasting an enviable patina for the perfect vintage-meets-industrial hybrid to ensure that it will pair well with just about any design style or direction.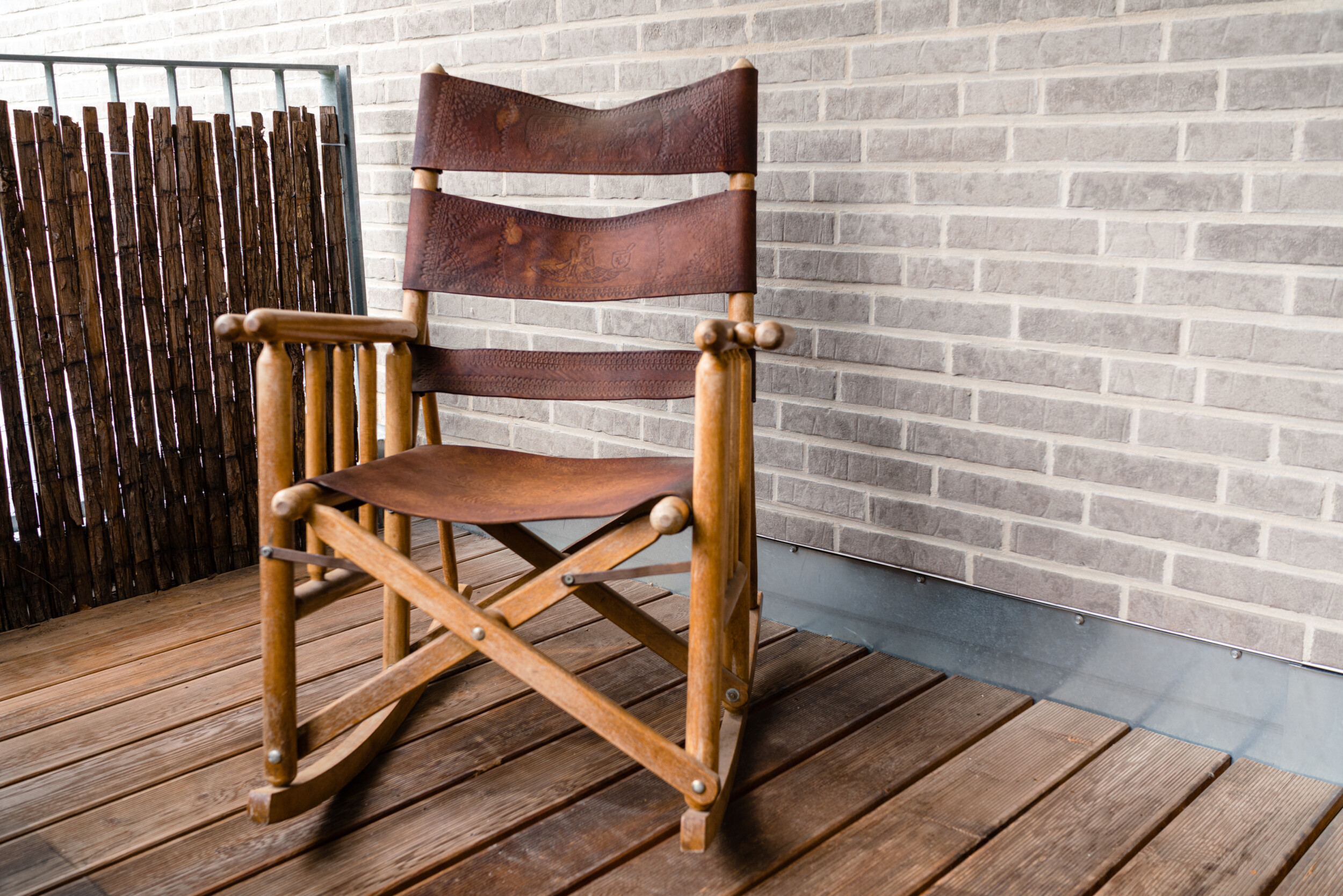 Capri Swivel Chair
From ABC Carpet & Home comes the timeless Capri swivel chair that's the perfect antidote to creating a flexible, low-lying reading nook thanks to its light proportions, turnability, and nubby cream upholstery.
Let it's cream upholstery work as a stylish foundation to introduce color and needed reading nook accessories like vibrant throws, patterned pillows, and a handy side table or floor lamp.