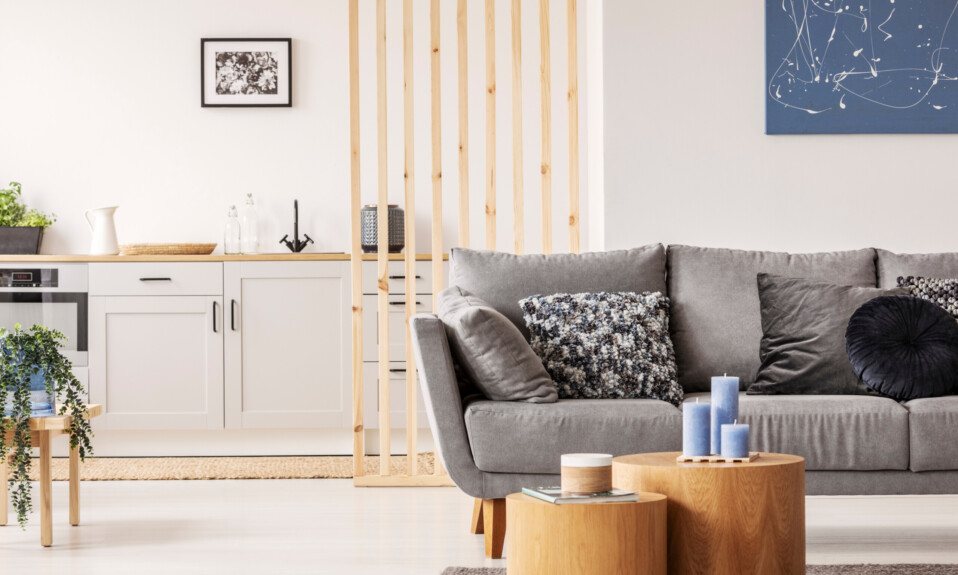 Not everyone is blessed with a large living room and if you are one of those unfortunate souls, then you should take note of these small living room decor ideas as told by Décor Aid interior designers. There are plenty of small living room design ideas in 2019 that you can use to create extra space in your living room and help it feel more expansive.
Whether you are looking for small living room ideas on a budget or for some clever ideas to save space, these hacks should definitely help you transform your space with ease.
Don't Skip On Art
Whether you source art prints online, have cherished pieces finally framed, or bring in unexpected sculptural elements, no room will ever feel complete without statement-making art pieces, and your small living room is no exception.
And to really bring your living room to life, go for bold color and oversized scale for added personality. In fact, just think of how much smaller the living room featured above would feel without those room-defining framed textiles.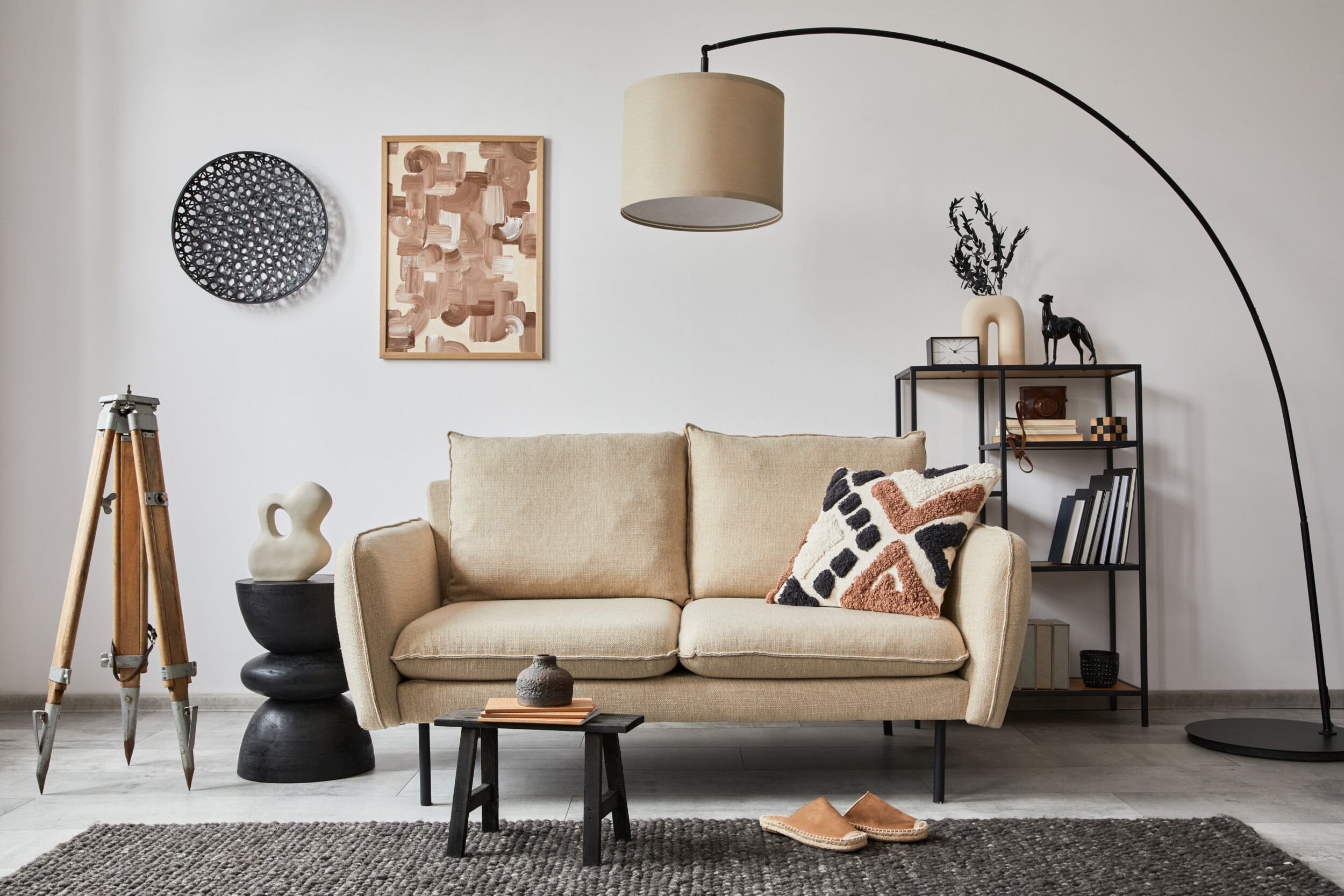 Consider An Accent Wall
Just like art, an accent wall is a great idea when looking to transform a small living room. For one, it will work has a lively focal point, but even better is the fact that it will lend your living room needed depth and personality.
From a freshly painted accent wall to one covered with a delightful print, let your accent wall speak for itself by going for unique eye-catching colors. And since it is a small portion of a wall, you can easily repaint or recover it as trends and your mood changes without having to do too much work or spend a small fortune – now that's a clever hack!
Focus On Windows
Since light makes a huge difference when it comes to the size and scale of any room, use the windows you have to your advantage and let the light pour in. Meaning that you shouldn't do anything to make your windows feel covered, such as putting a large piece of furniture directly in front of them.
And when it comes to window treatments, sheer and layered floor-to-ceiling curtains will make your ceilings feel much higher than they really are. And if your living room is short on windows, you can easily fake the look of a full bank of windows by covering an entire wall with darker curtain panels for a sophisticated and enviable look.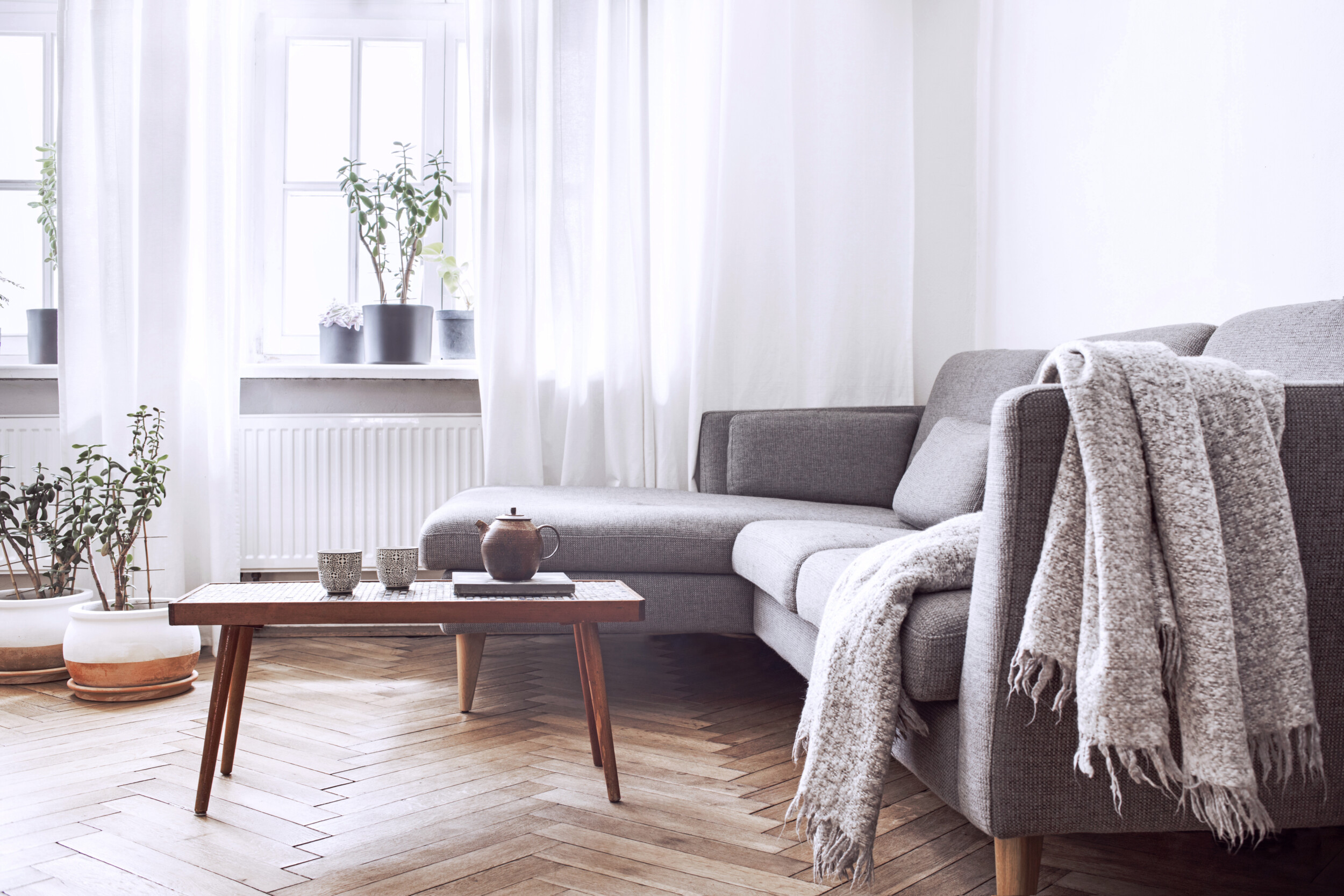 Get Transitional
For a rich and elegant look that will keep the eye moving, consider a transitional mix of decorative elements the ultimate savior when it comes to acing small living room decor ideas. So instead of going for one all-over look that will leave you challenged, bring in a mix of dynamic goods that are full of delightful personality.
Think eclectic, far-flung, and get creative with what you have to work with for a memorable boost.

Aim For Symmetry
When it comes to furniture placement, go for a symmetrical approach that will create a calming and well-judged effect. And be sure that you don't place your furniture flush against your small living room walls as it will end up making the space feel smaller and less cozy and intimate.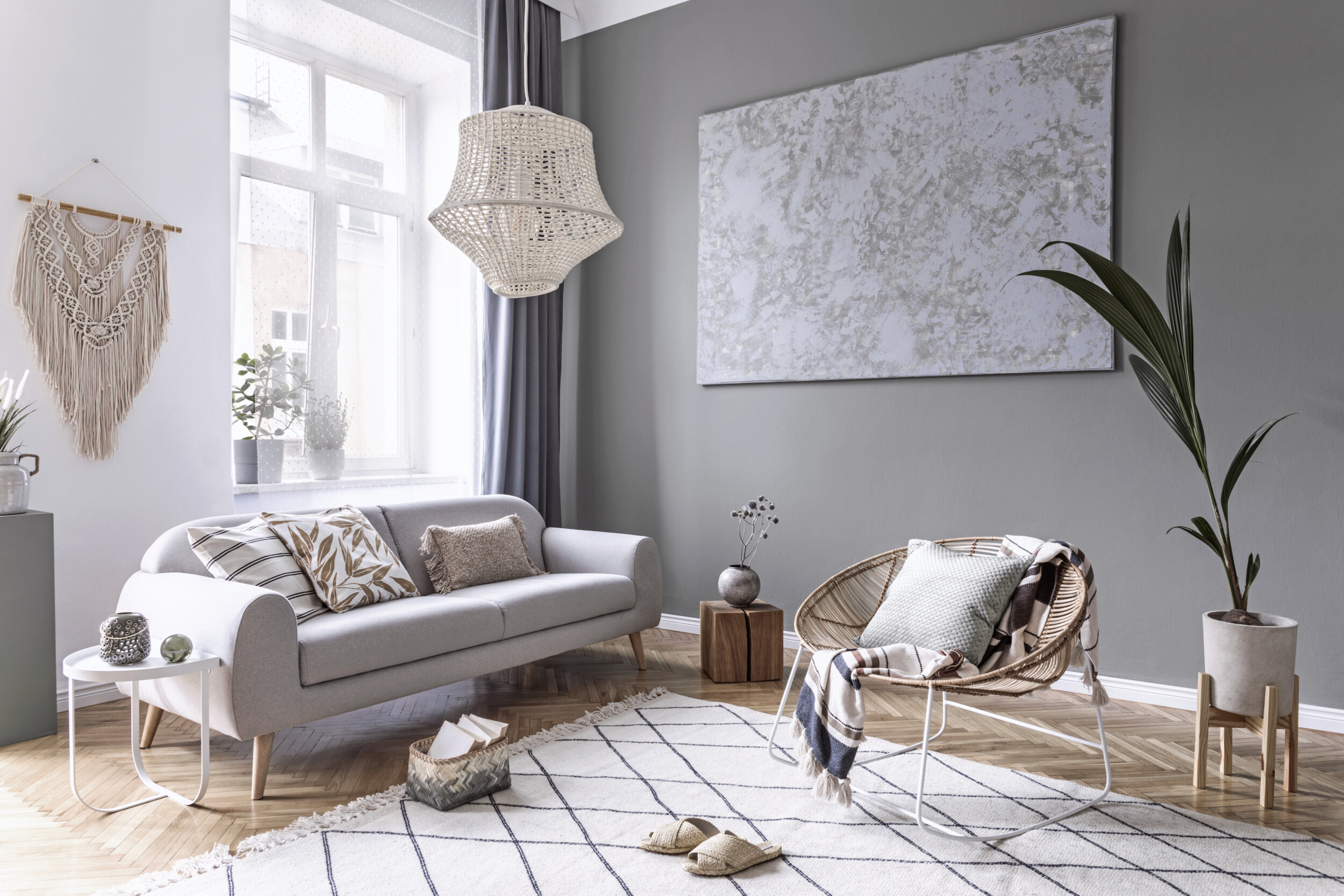 Go Minimal
Though we just praised transitional décor when considering the best small living room decor ideas you should try, going for minimalism is also fail proof. To get the look, opt for a simple straightforward color scheme and keep things paired down and pattern free.
By doing so you'll create a concise feel that will never go out of style while helping you to make the best use of the space with stylish, practical design elements and a subtle spirit.
Mirrors
Mirrors are often one of the first ports of call when it comes to helping a small living room feel bigger. Mirrors are great at tricking the eye into making a space feel larger than it is, reflecting light around the room and giving the feeling of brightness and a sense of glamor.
The brighter a room is, the larger it will feel, which is why mirrors are great small living room ideas. Position any mirrors where they can easily reflect natural light (like in front of a window). And do source other high-shine and metallic pieces to follow suit. Best of all, you can easily source stylish mirrors affordably.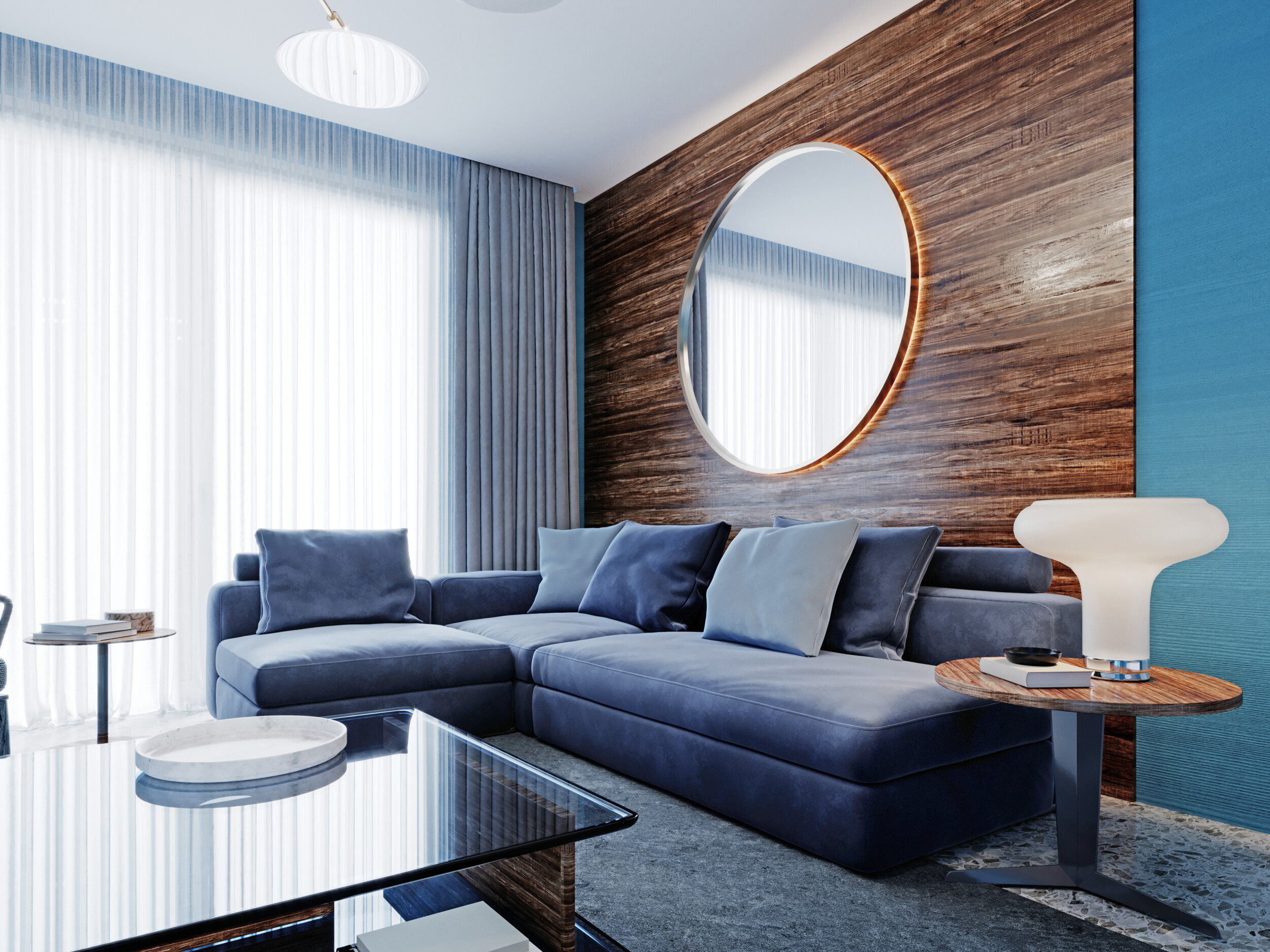 Vertical Space
One of our top small living room ideas is to use vertical space to your advantage. Drawing the eye upwards, towards the ceiling will give a feeling of height to your room (a clever take on small living room decor ideas).
Whether you use floor to ceiling curtains, interesting light fittings or a vertical gallery wall, all of these hacks which allow the eye to be drawn upwards. Using your vertical space is a simple trick which will make your room feel much more spacious and it's a hack that's rarely used – which will make it a unique feature in your home. You can also opt for slim picture rails that will allow you to stylishly display cherished art prints, coffee table books, and record covers for visual interest.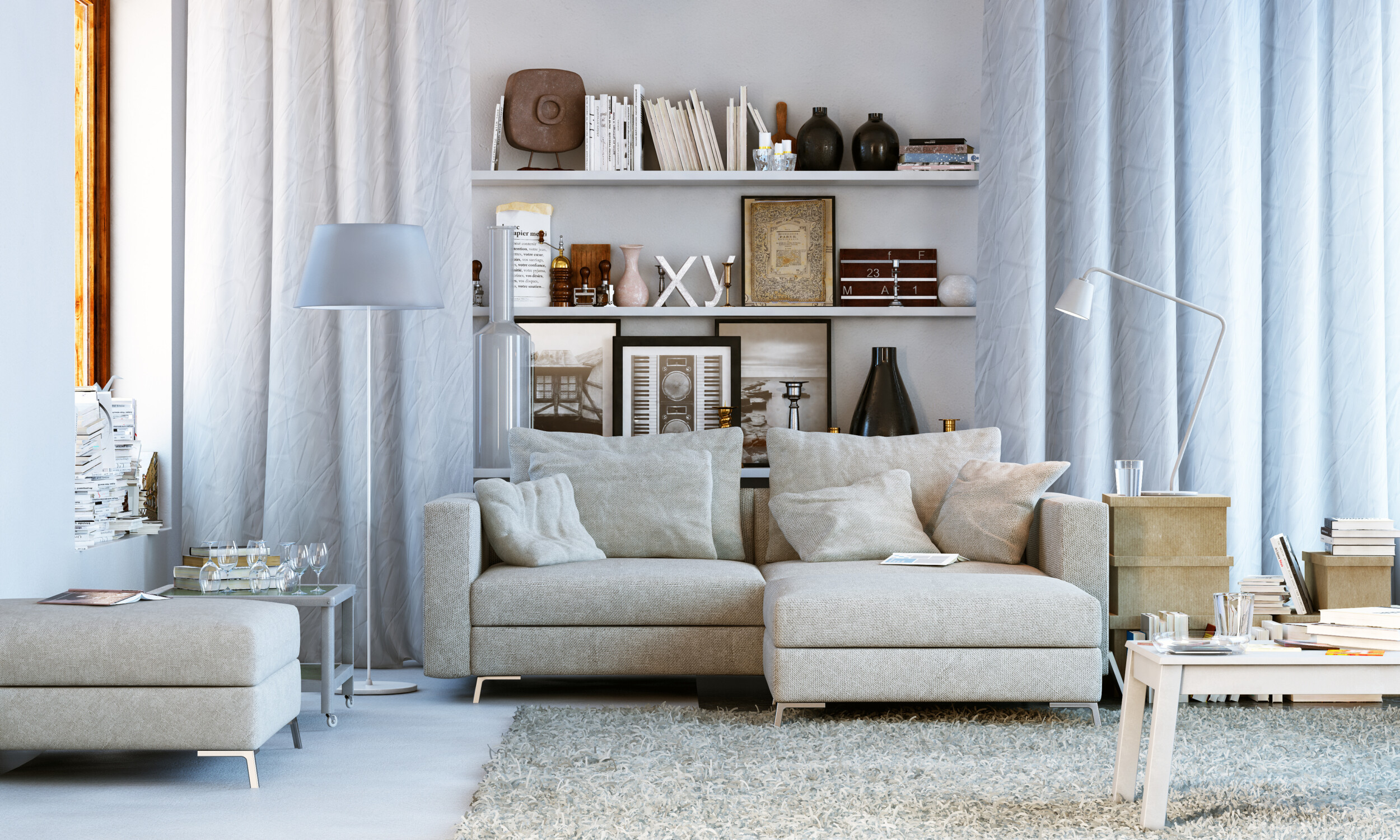 Light Colors
Pale colors keep your space feeling light and bright, and the lighter and brighter your space is, the larger it will look and feel. Small living room design ideas are all about creating the feeling of space and white or light colored wall coverings and furnishings will help your room feel much more expansive.
A light color scheme will allow your walls and furnishings to blend together, making it harder for the eye to discern where things end and begin, which will, in turn, make your living room feel larger. Soothing neutral wall paint, flooring, wall coverings, soft furnishings, and furniture will all come together to expand your living room.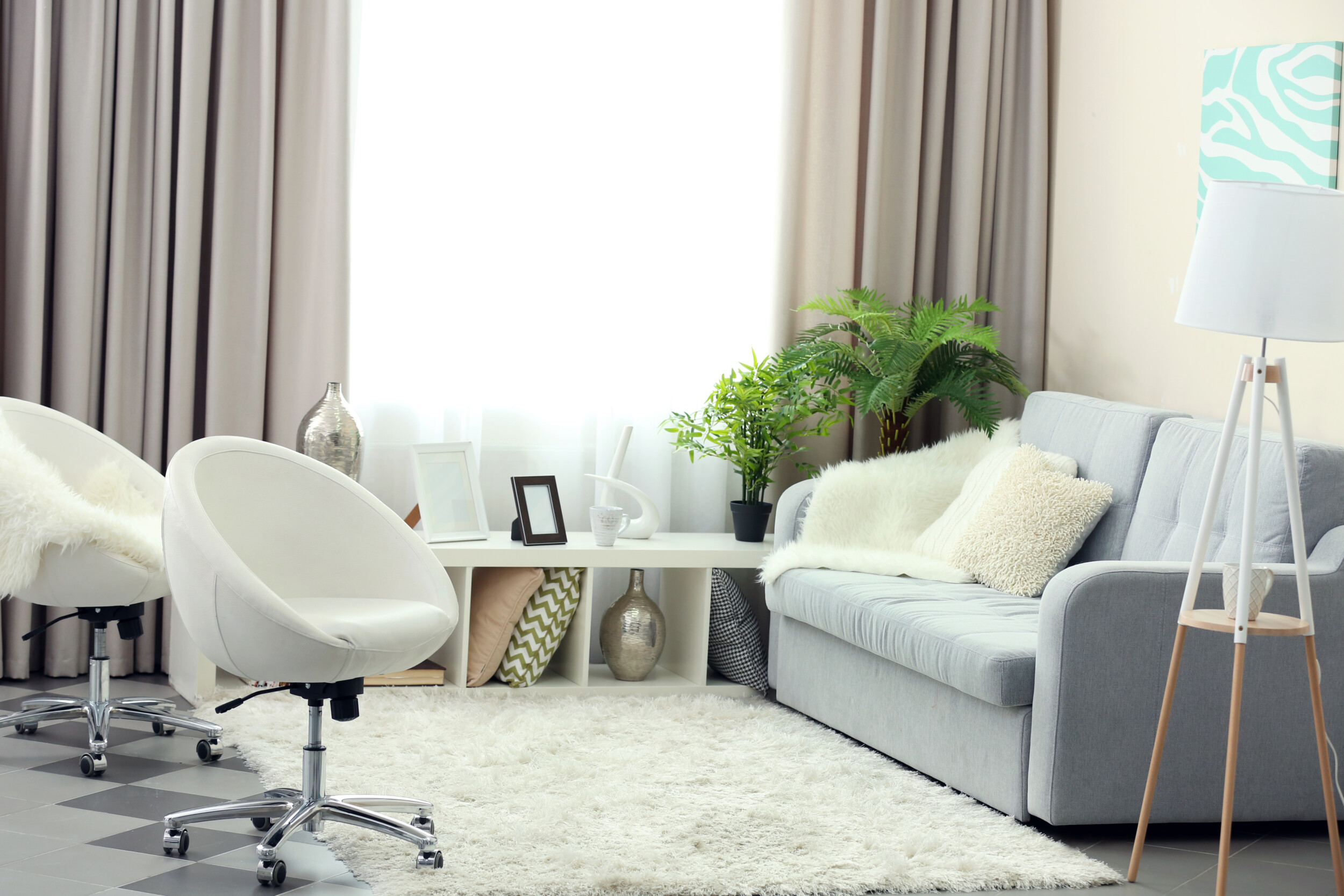 Visible Floorspace
The more of your floor that you can see, the better, when it comes to perfecting small living room ideas. Get rid of any furniture you don't need, which will free up floor space and allow your room to look larger.
Choose furniture with slim legs to create even more free space and go for tabletops that are glass or acrylic, so you can see all the way through. Furniture like this will stop your room being cut off and will create more available floor space.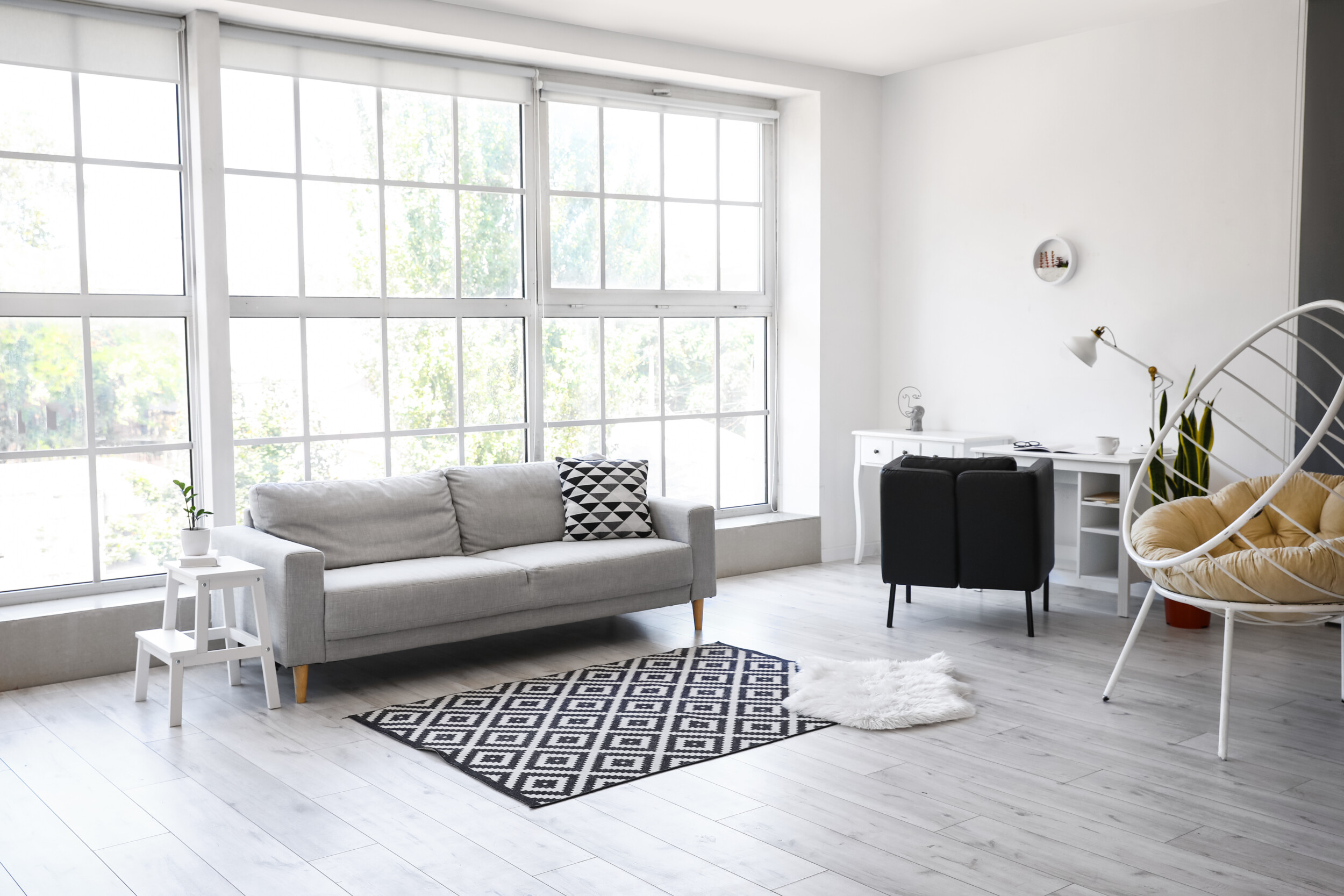 Light Weight Furniture
When it comes to small living room design ideas, the less space your furniture will take up, the better. Smaller pieces of furniture will create more physical space in your living room, helping it feel
much larger.
Pieces with slim legs will create more visible floor and wall space in your living room, also making your living room feel more expansive. Tripod lamps, sofas without arms, slim coffee tables and side tables will all work together to create space while helping you make the best of small living room ideas.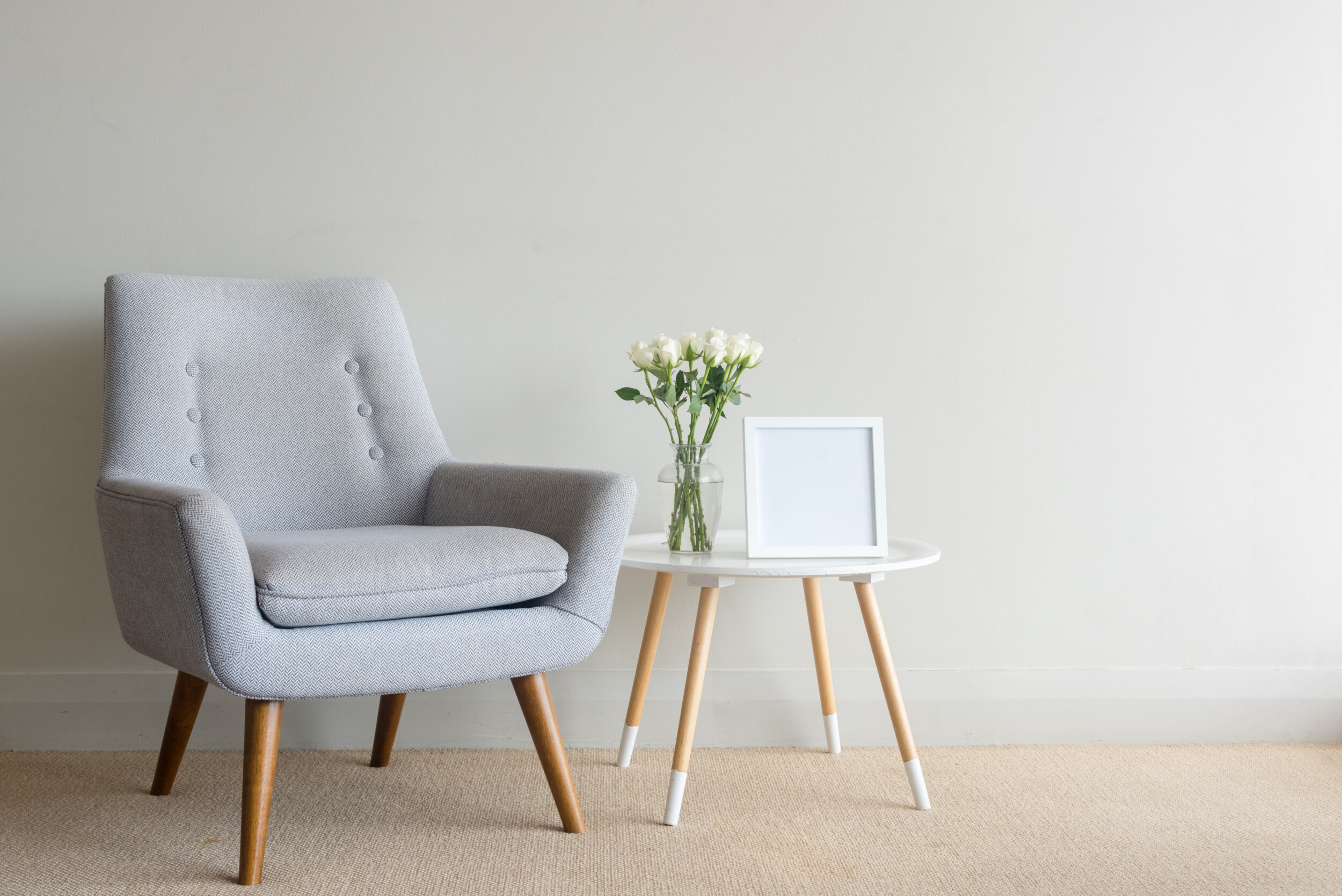 Accept the Size
When decorating a small living room, sometimes it is better to embrace the small space you have to work with and be realistic about its shortcomings. Work with how small your space is by keeping it feeling cozy and inviting. A pocket-sized small living room can feel bigger by encouraging constant movement of the eye.
Therefore, the more items, patterns, and pieces of interest in your living room, the larger it will feel. Introduce plenty of pattern and play along with your small living room ideas, and embrace the small size. You can also opt for a curated parlor-inspired feel in your petite living room to keep conversations flowing.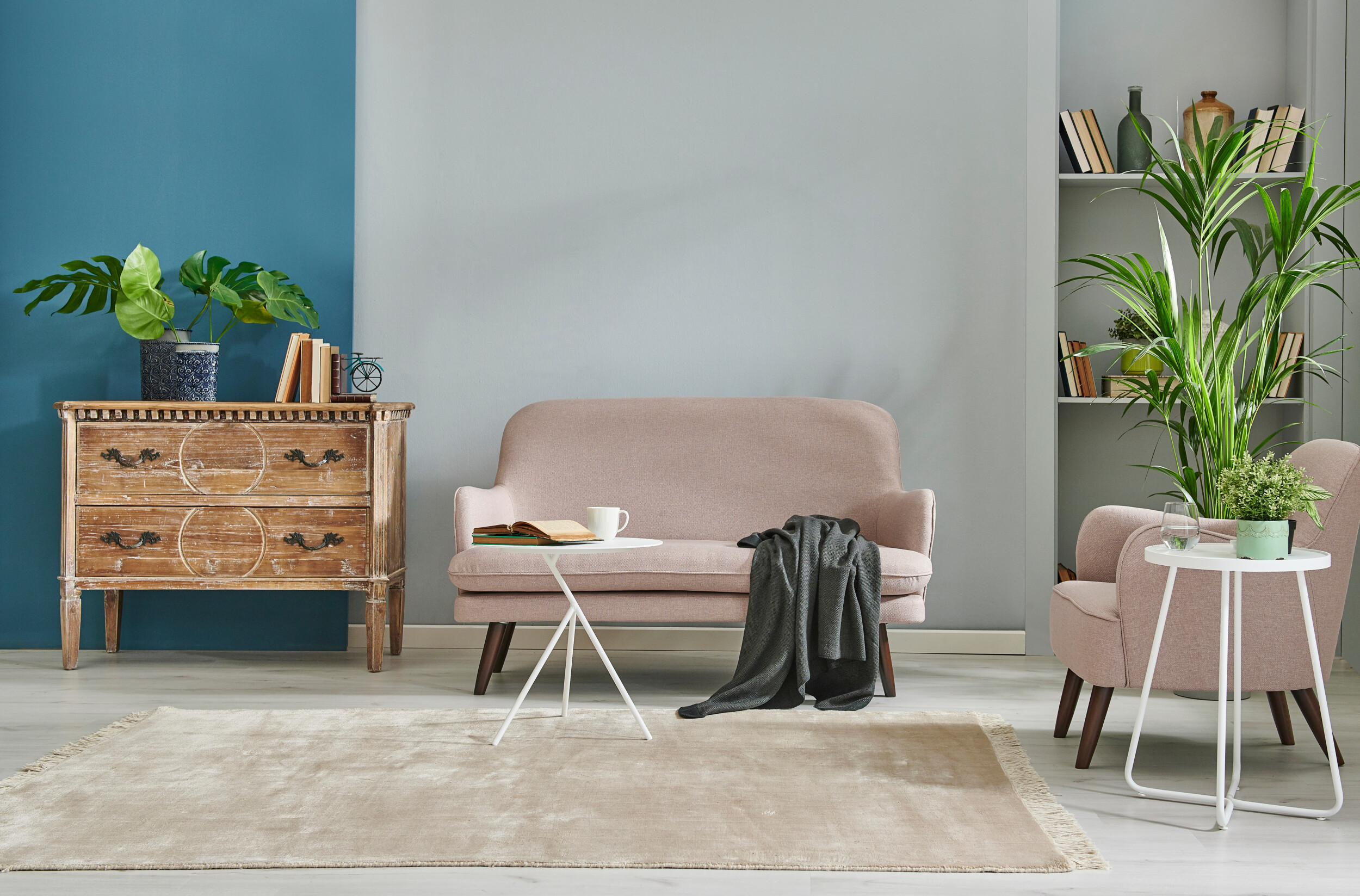 Large Area Rug
A large area rug in a small space makes a room feel larger – this might seem contradictory, but if you have a small rug in a small space, it breaks up the floor space, which will make the room feeling smaller.
If you place a large rug on the floor instead, you won't get the same break in the visual appeal of the space as you do with a smaller rug, which helps to create space. Large rugs are easy to source and they are great if you're looking for small living room ideas on a budget. Even better if you can bring in a couple of differently patterned rugs and layer them away for needed texture and visual play. Plus, the comfort underfoot is undeniable.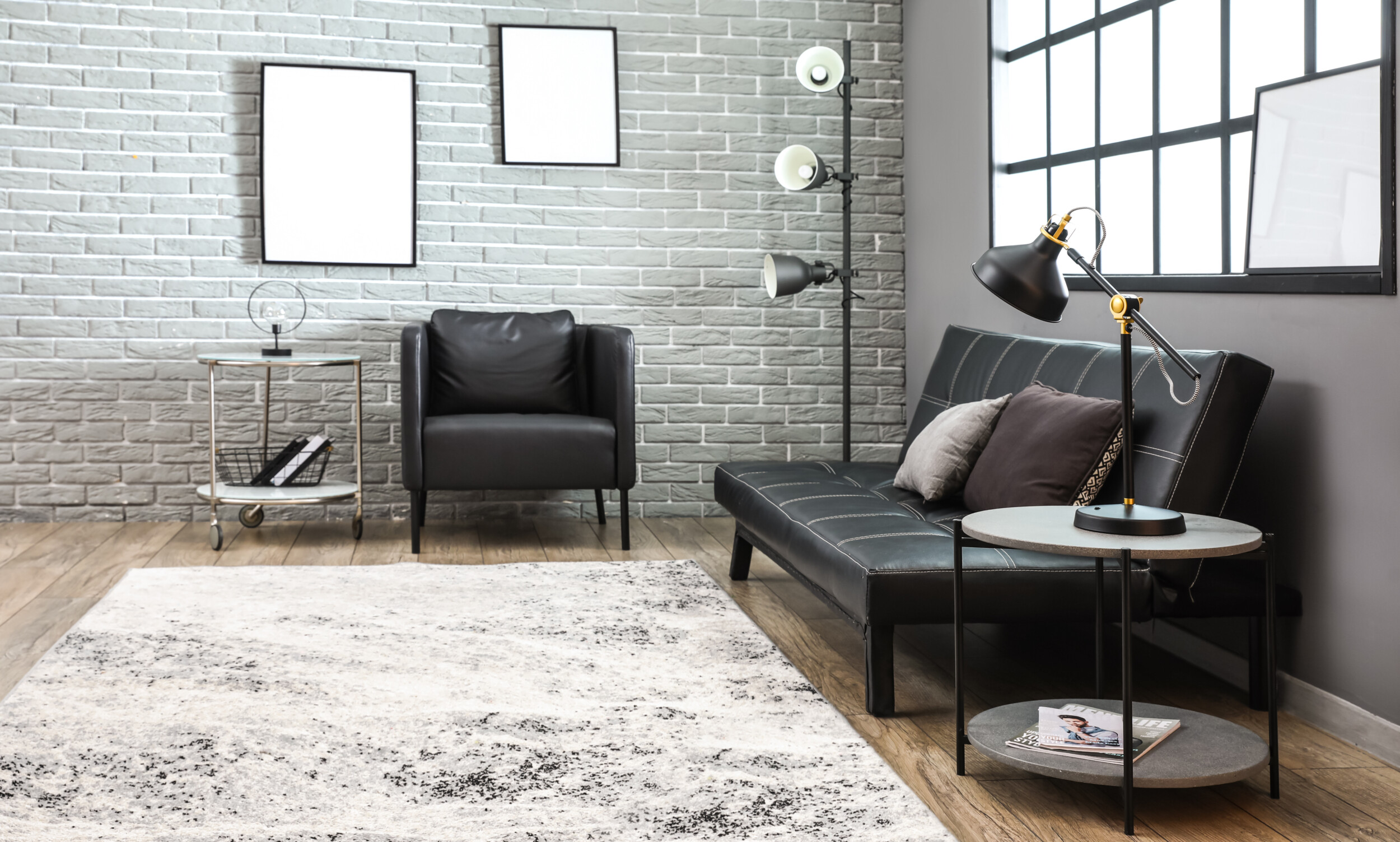 Play with Scale
Using oversize items to bring your small living room decor ideas together will help enlarge the feeling of your space. Lots of small items in a small space can make your living room feel even smaller, as it creates a cluttered feel.
Large items work well in a small space, just in the same way that a large rug helps a room to look and feel larger, large items of furniture and pieces of interest will help a room feel larger.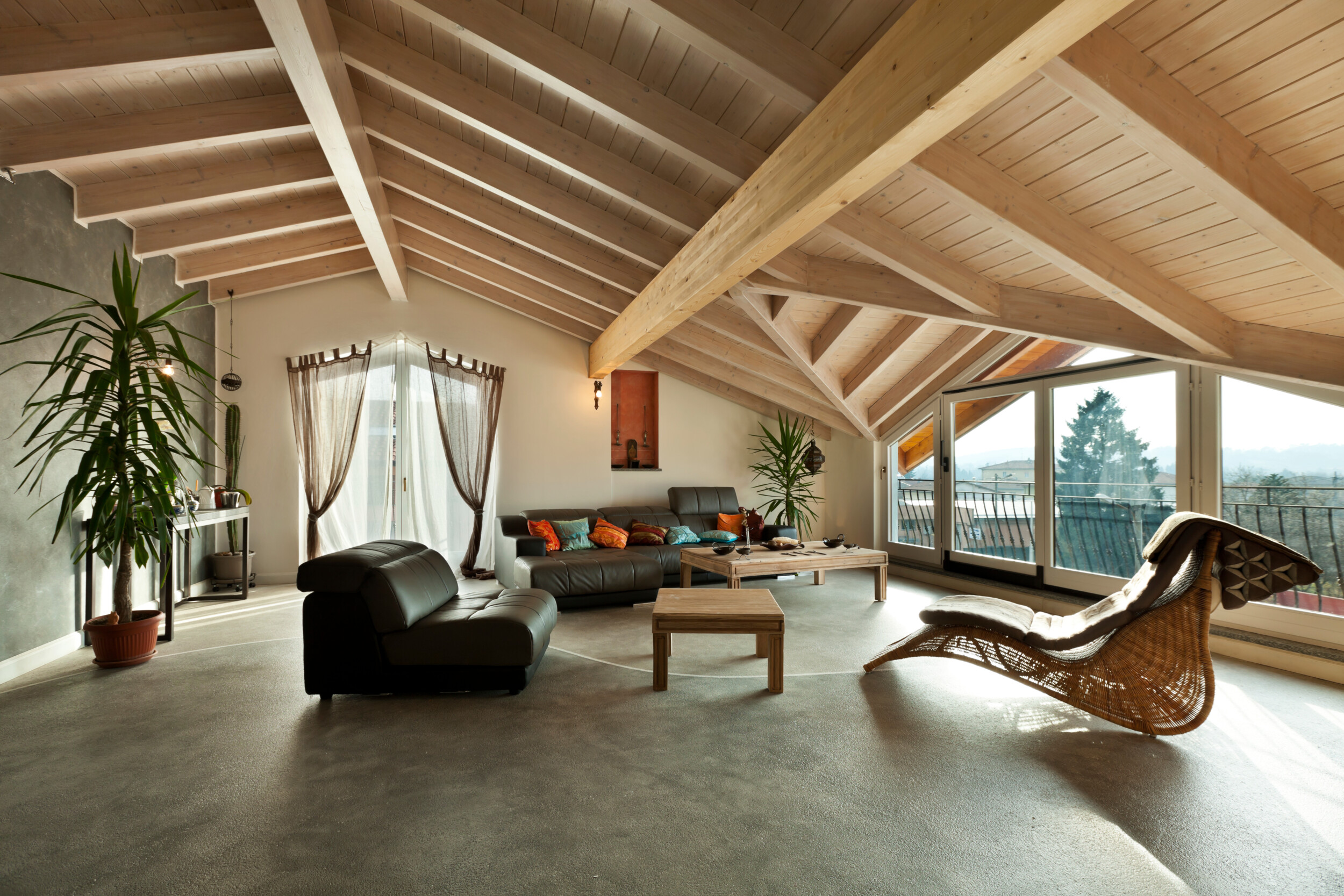 Multi-Use Furniture
A simple way to help a small living room feel more spacious is to reduce the amount of furniture in it. But if you need all of your furniture, then how is that possible? Well, with multi-use furniture, that's how. Multi-use furniture is one of our favorite small living room ideas as they allow you to be creative with your furniture and have fun being resourceful with these ideas.
A coffee table with storage underneath, an ottoman that doubles as extra seating, storage, a footstool and a coffee table. Storage trunks which can be stacked, containing less used items, used as a side table, a plant stand or a lamp stand – the possibilities are endless.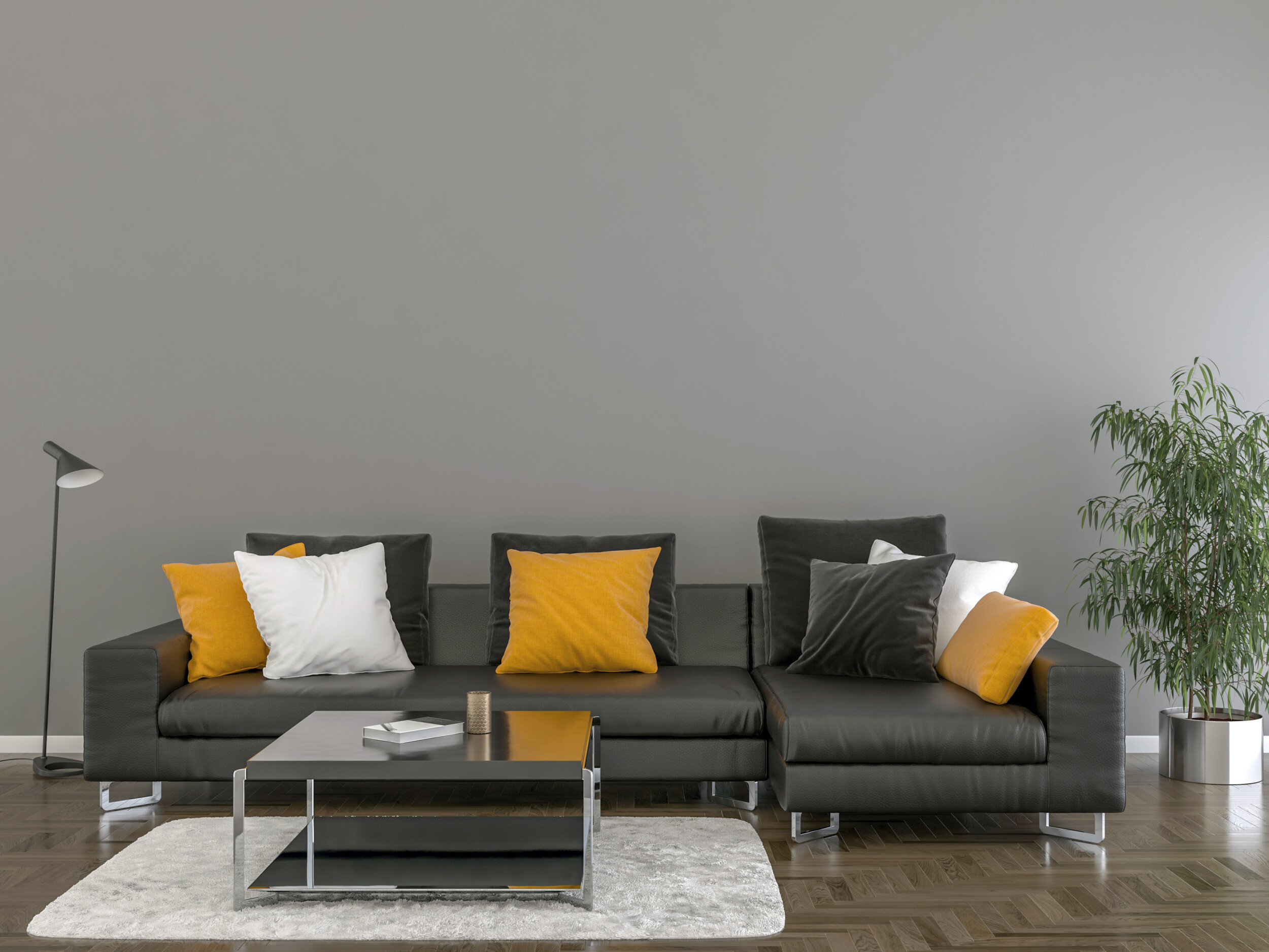 Linear Design
Linear designs provide structure when it comes to small living room ideas. Linear arrangements will assist with the allusion of length and width, making your space feel larger than it actually is.
This can be by way of a big statement-making piece or something a little more subtle. Think bold striped wallpaper, a neutral striped rug or furniture positioned in a linear manner – small living room decor ideas like this are easy to get right and implement.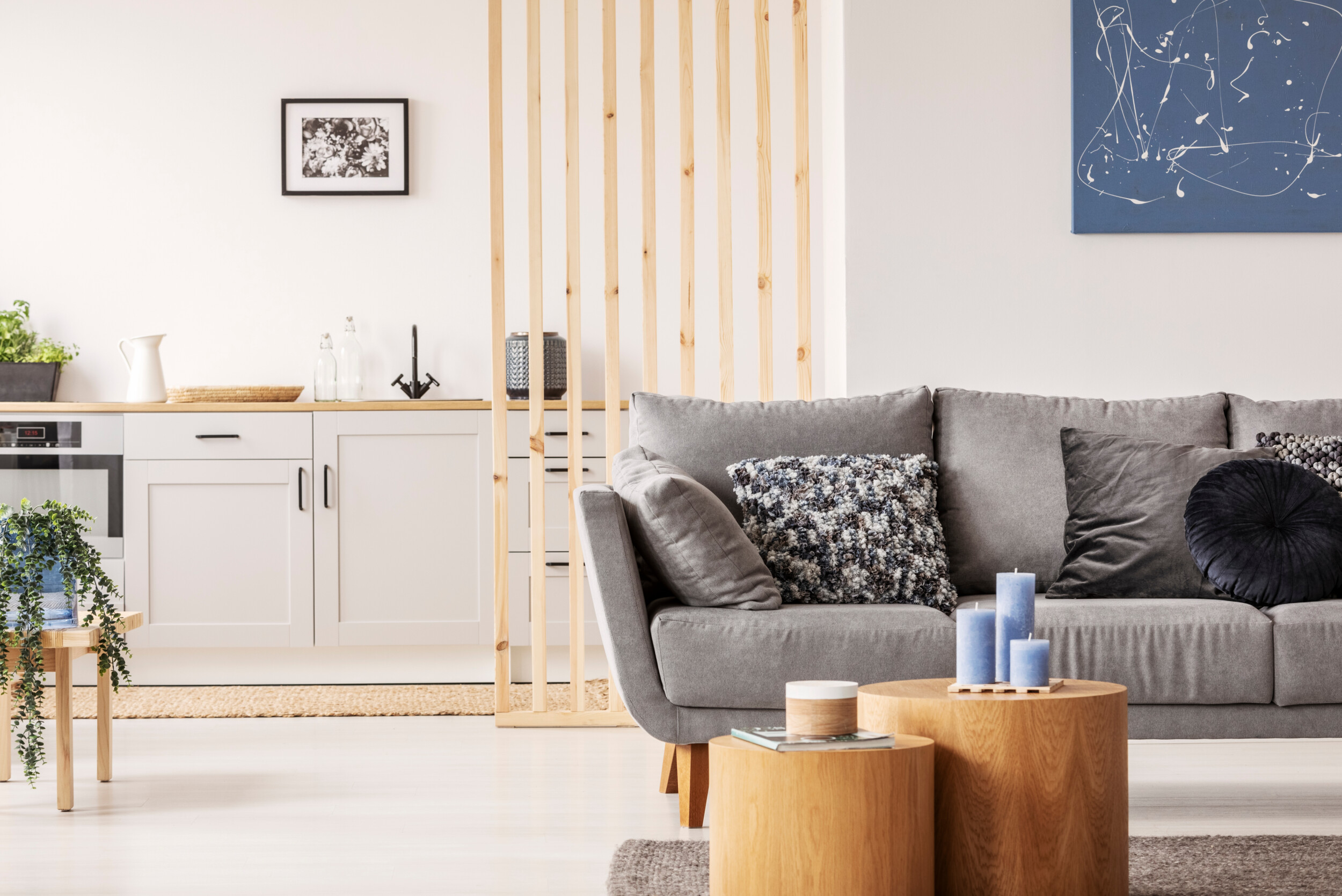 Perimeter Shelf
A perimeter shelf is a stylish way to add the feeling of space when considering small living room ideas. If you have cherished decorative collectibles that you want to display, but you are keen on reducing a cluttered feel in your living room, then a perimeter shelf is a great solution.
This will stop your items from intruding upon your space as they can make your room feel smaller, plus, it's great for small living room ideas for cheap, as it's simple and low-cost to execute.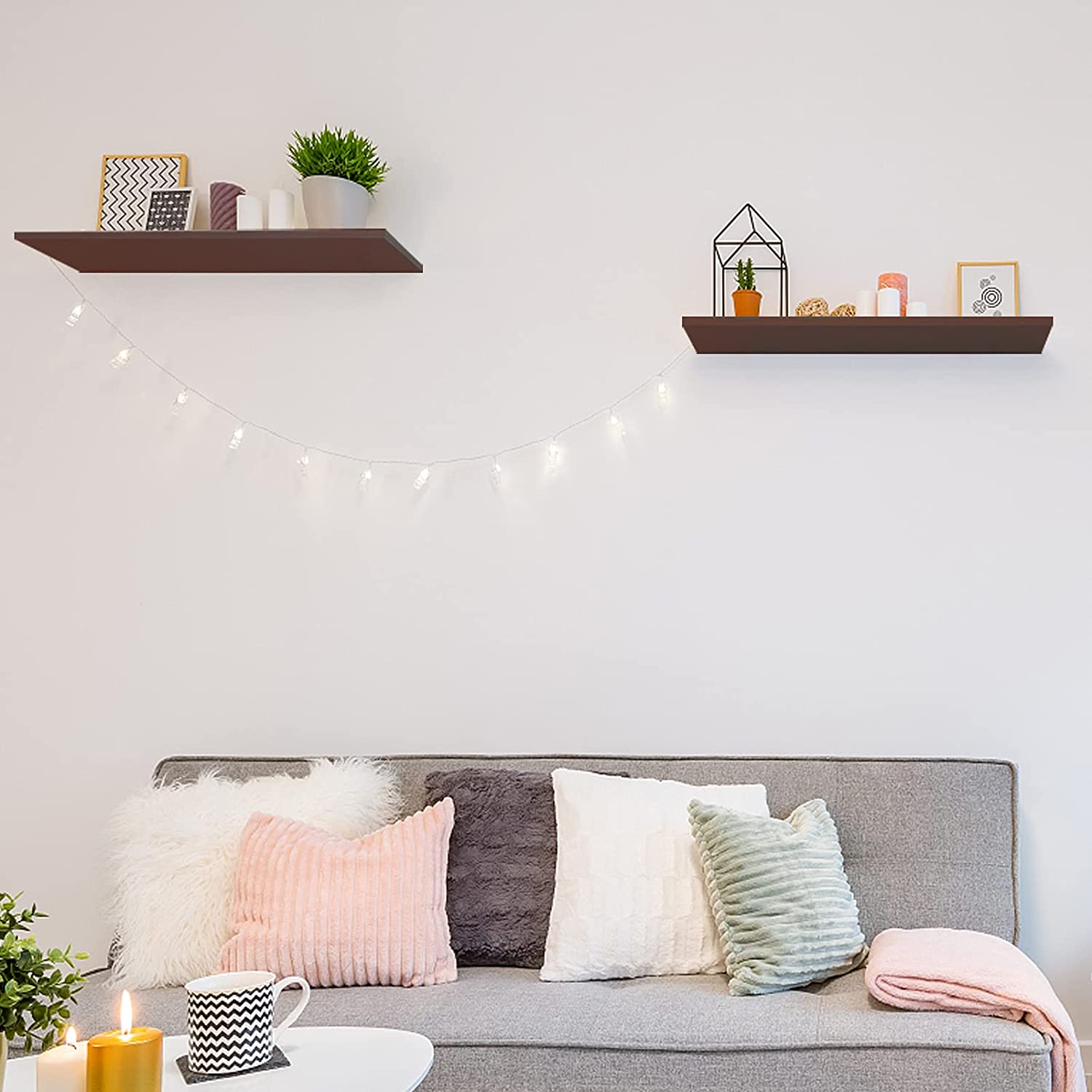 Floating Storage
Floating storage is an effective way of using otherwise wasted space in your small living room. Simply put, it creates the feeling of space by providing it. If your furniture doesn't reach the floor, you instantly have way more floor space, helping your room to feel as large as possible.
Floating shelves enabling you to use wall space to your advantage and will help you make the best use of small living room ideas, giving a spacious feel while lessening clutter in your living room.
Nesting Tables
Nesting side tables are great for making the best use of a small and challenging space – you might even find that you can get rid of your coffee table and replace them with a couple of small side tables. Nesting tables allow you to save loads of valuable floor space as you can slide them back into their nesting position to clear space on your floor.
Best of all is that fact that you can easily move them to accommodate whatever you need at the moment. Small living room ideas like this are easy to implement and with a bit of research, you'll be able to master small living room ideas on a budget like this, with ease.