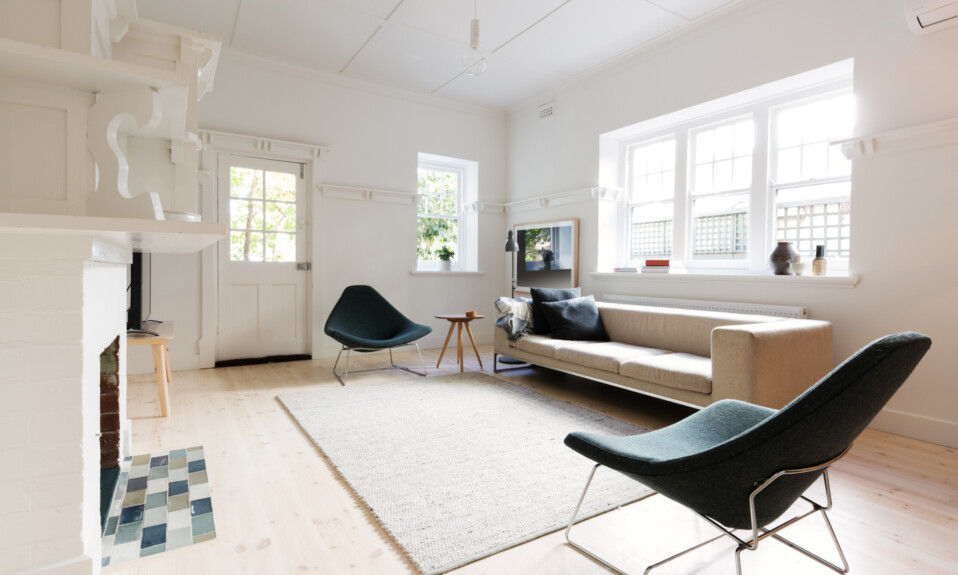 Here's How To Decorate With A Taupe Color Palette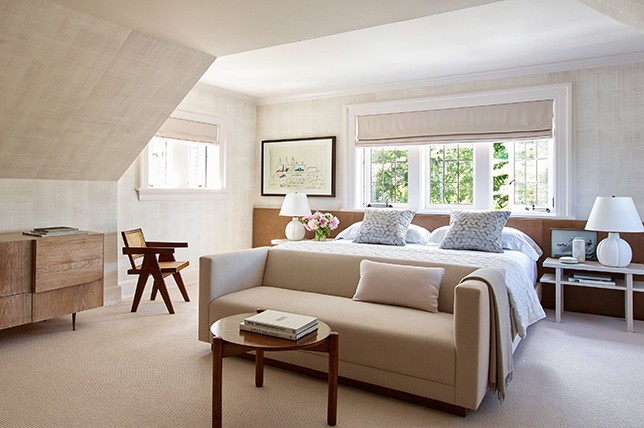 When looking for alternatives to standard white color schemes that are less clinical and cold yet neutral enough to pair well with just about any design style, nothing beats a warm and inviting take on taupe color ideas. But how can you define a soothing yet unexpected taupe color? Likely you are going to search for the best words to describe the hue, but that loss of descriptives does not deny the fact that taupe is a beautiful and viable color though it can be more difficult to pin down.
The color taupe is unique as it can blend perfectly with a range of hues, making it a truly versatile neutral. And though it shouldn't be considered as a gray or brown color, it does, however, have a distinct mix of both colors — making it a perfect color choice and starting point for anyone considering a home renovation project or decorating from scratch. In fact, ask any interior designer and they'll be quick to point out that taupe is also a lot more inspiring than most foundational colors.
WHAT DEFINES THE COLOR TAUPE?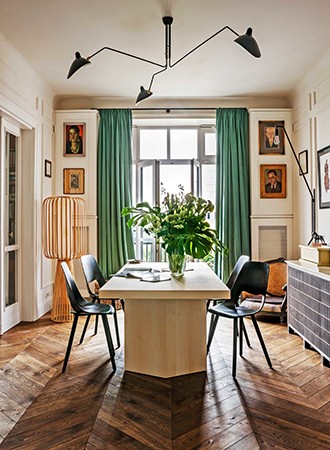 Like we said before, taupe color ideas are easy to work with, making them one of the most sought after colors to work with among interior designers and homeowners alike. But you might want to ask what the color taupe is all about? The color is best described as anything between a dark brown and gray but much brighter.
It's a neutral hue and created by a combination of different colors, mostly those that are opposite of each other. Taupe can also be derived from a combination of white and an umber pigment. Working with this neutral color can be fun since it virtually brings up no challenges, making it a great choice for commonly used rooms like a bedroom, kitchen, and living room.
To help inspire you, consider these stylish taupe color ideas to decorate your home.
WHAT DOES THE COLOR TAUPE REPRESENT?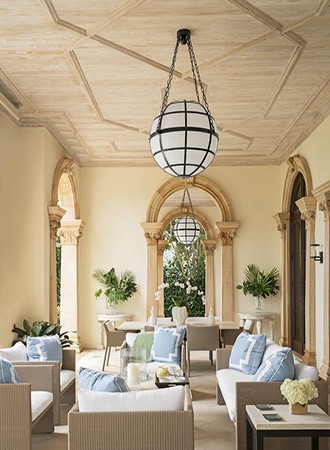 Since taupe is a shade derived from both brown and gray, it's good thing you know what they represent when looking to take in opulent taupe color living room ideas for your home. A perfect mix of black and white makes up the subtle gray tones in taupe.
Taupe is neutral and balanced color shade since it's not as dark as black or as bright as an optic white. It's perfect for neutral color lovers and is equally appealing to just about anybody – making it a great timeless neutral wall paint color, especially if you are ever looking to resell your home.
A RICH AND PRACTICAL COLOR SCHEME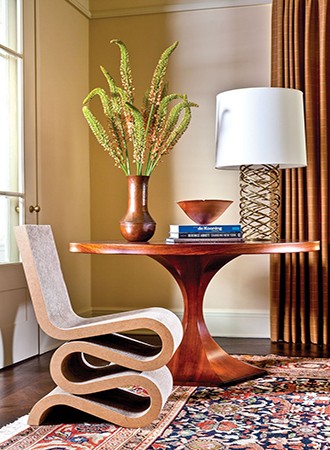 Although it's completely neutral, the color taupe radiates sophistication, passivity, and timelessness. And these attributes are all thanks to the positive tones of gray. In the living room and bedroom, a taupe color lends a subtle, cool, calming, and soft feel.
Taupe color schemes can make your home feel warm and inviting while also making it appear larger and brighter. A taupe color can also have several variations, which gives you an endless amount of options to meet your design needs. Plus taupe pairs well with just about every color, print, and fabrication. Think of taupe as a starting point when decorating a room. A taupe color is a great foundational starting point to guide you through the interior design process while keeping the look straightforward and fuss-free.
BLEND WITH DEEP GRAY OR GREIGE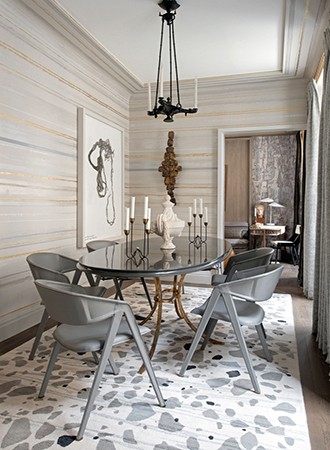 When it comes to classic color combinations the mind instantly refers to a crisp black and white. But as an alternative, taupe and gray also make for a striking match as taupe and grey are two colors that blend together well in any space.
After painting a room with a taupe tone, consider including hits of gray to create a modern feel with a sense of subtle drama and extra depth. That said, it's easy to confuse gray with taupe, but they aren't the same. They have subtle differences, but there's no denying that they pair well together for a clean and serene feel.
A TAUPE BATHROOM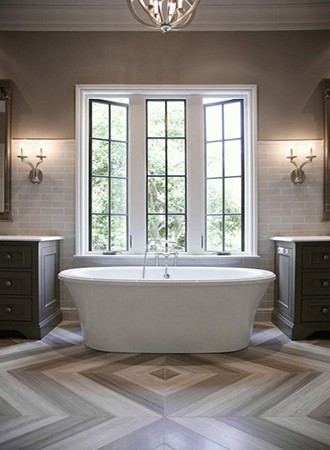 Bathrooms are sanctuaries to behold. Hence, they ought to be treated like one — no clinical or abrasive colors. The best bathroom paint color for a modern feel is taupe since it will also hide stains and every day wear and tear – making it a go-to for high-traffic areas as well. Taupe color scheme ideas are worth considering to give your bathroom a cozy and warm look. In turn, you'll notice a different feel in your bathroom that's also more flattering while you're getting ready.
Plus taupe bathroom paint will pair well with just about anything including other colors and finishes since its such a foundational tone. And it will make your bathroom look brighter and feel larger.
TAUPE FOR WALLS AND FURNITURE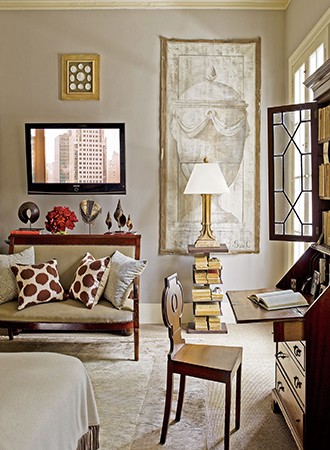 Lucky for you, there is a vast range of timeless yet interesting taupe wall color ideas that can easily blend with all types of interior design schemes with ease. When considering a home renovation project or upgrade that could cost a small fortune, taupe is also a fail proof direction to explore as its endlessly appealing while evoking less emotion than say, a rich red or deep burgundy. And taupe is also a color that's perfect for furniture pieces as well as kitchen appliances. A dark brown refrigerator, oven, and cooker will look perfectly at home paired with your taupe decor setting. You should consider taupe if you want to create a cozy, vibrant, and earthy feel in your home.
Also, keep in mind the aspects of brown that are present in the color taupe. Brown evokes strength and seriousness, just like gray. It provides a sense of security and comfort, and represents moderation in all ramifications. However, since its also an almost no color kind of hue, taupe is sometimes described as a dull color, but we like to think of it as a great foundational starting point when decorating.
WALL ART AND TAUPE DÉCOR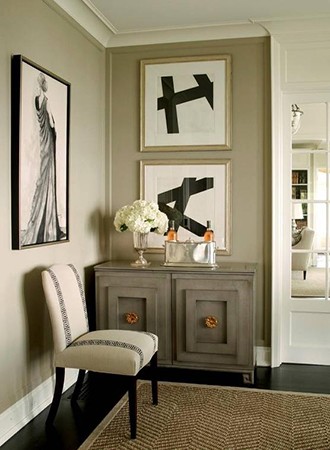 Looking for inspiring takes on a taupe color room aren't hard to come by. In fact, since its as common as white and gray, you'll be floored by the endless inspiration you can find on the likes of Pinterest.
And when it comes to wall decor with neutral tones and variations of taupe, reflect the aesthetic beauty of your home with interesting finds that boast plays on texture to keep the eye moving and excited. Think large-scale prints and sculptural elements with unexpected hits of color like red and orange that boast high-shine finishes as such colors blend well with a taupe color scheme perfectly. This will save a room from coming off as flat and lifeless. And for texture, bring in thickly knit throw blankets and even a shaggy fur rug for needed depth and a sense of delightful visual play.
TAUPE IN THE DINING + LIVING ROOM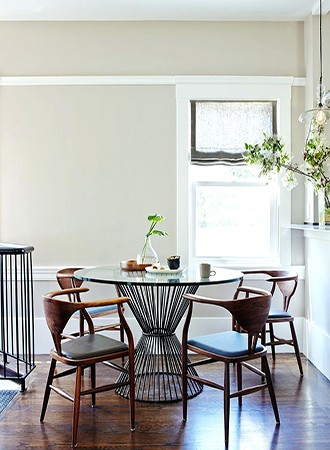 Craft a subtle yet room-defining feel in your dining or living room to make an elegant case for taupe color living room ideas that are more energizing than other standard neutrals. There several ways to add elegance to your living room space with this outstanding color.
Ensure that the taupe you bring in is bright enough to take in light rays easily in such a way that other shades of can't achieve. But if you're short on natural light a few mirrors and high-shine surfaces will help make the area look larger and brighter. Besides painting your walls with a radiant taupe color, you can also inject the shade in doses both large and small. Think pillows and throws and accent pieces like ottomans and side chairs.
PAINT YOUR WALLS WITH A TAUPE COLOR
Taupe is an excellent option for walls because of its neutral tone and the calming ambiance it can add to your decor style. Homeowners searching for the perfect taupe color scheme ideas aren't without a myriad of options to choose from at any time.
Taupe walls prevent over-stimulation and are, again, a wonderful alternative to all-white walls and are great paired with sharp colors such as pink or red. Painting your walls with taupe allows you to explore the freedom and possibilities of working with a blank slate. And it also gives you the unique opportunity to add as many unusual patterns and prints as you see fit to create a sharp contrast that'll be sure to keep the eye moving.
DIFFERENT SHADES OF TAUPE
Before choosing the perfect shade of taupe, you should consider a taupe color that will yield the best results for your home as the various shades available can be overwhelming. Using a rose-taupe will transform daylight and artificial light into a cozy, warm, and serene setting.
Taupe-tints, on the other hand, are a lighter variation, and they have a subtle hint of white in them. A living room is the perfect place to use the various shades of taupe tints because they will be certain to make your furnishings come alive and radiate a gracious elegance. You should also do some research to determine the best taupe color shades that fit seamlessly with your décor direction.
THE PERFECT UNDERTONE FOR TAUPE – PINK OR RED?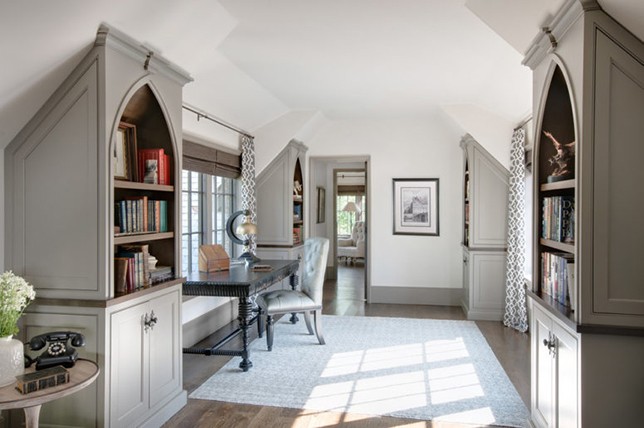 A blend of pink and taupe will be sure to create a feminine look while radiating a classic style and personality — little wonder why children's nurseries are mostly designed using pink on a wall alongside some taupe accessories.
Aside from that, a pink and taupe combination does also elicit a charming feel that's close to be gender-neutral in its appeal. A blend of taupe and red in a bedroom creates a sophisticated combination. Red is known for evoking and emphasizing a seductive and bold look. It pops out in a way that attracts all guests as they walk into any room. Red is energetic, draws attention, passion, and vibrancy. Combining bold red with the calmness of a neutral taupe is the best way to create a fascinating contrast and an excellent blend.
By now, you should know that there is no end to taupe color ideas and design options. Taupe color is an excellent choice for creating a contrasting look amidst elegant looking furnishings. Perhaps, it's time to give up on other favorite color schemes and consider a fantastic color taupe tone.