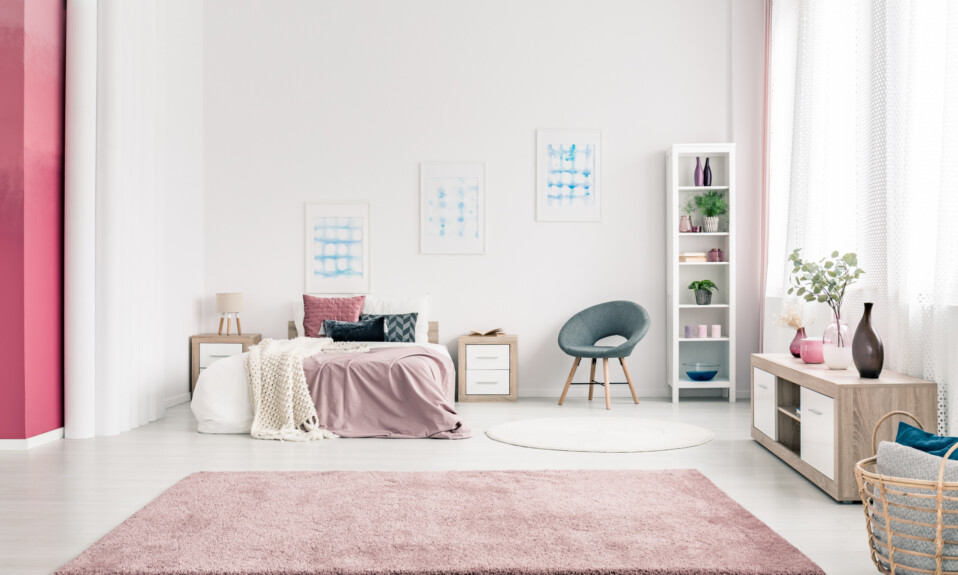 If you're on the hunt for inspiring modern furniture trends, fresh from a slew of interior design shows the world over, our team at Décor Aid shared their takes on what's ahead. From the best modern furniture for small apartments to the most affordable pieces you can update your home with instantly, there's plenty of terrific décor ideas to take in.
And with those modern furniture ideas in mind, discover fresh updates and routes to make your home feel both unique and easily on-trend.
Killer Curves
Gone are the days of uptight silhouettes, severe angles, and razor-sharp edges. Modern furniture trends are all about welcoming curves for a decidedly warmer feel. Imagine rounded sleek chairs, soft curves on a modern sofa, and smooth and supple edges on beds and basically just about any design element you can consider adding in your home.
Curves are another way of embracing the relaxed feel inspired by the desire to feel as natural as one can while boasting sensual lines and a graphic kick. Rounded modern furniture is also much more likely to be a worthy investment as their rejection of rigid lines gives them not only a stylish bent but timeless appeal as well. The key here it is to keep the feel as minimal as possible as something too curvaceous will read as busy and ultimately, you'll tire of it before it'll ever even be close to being considered a future heirloom.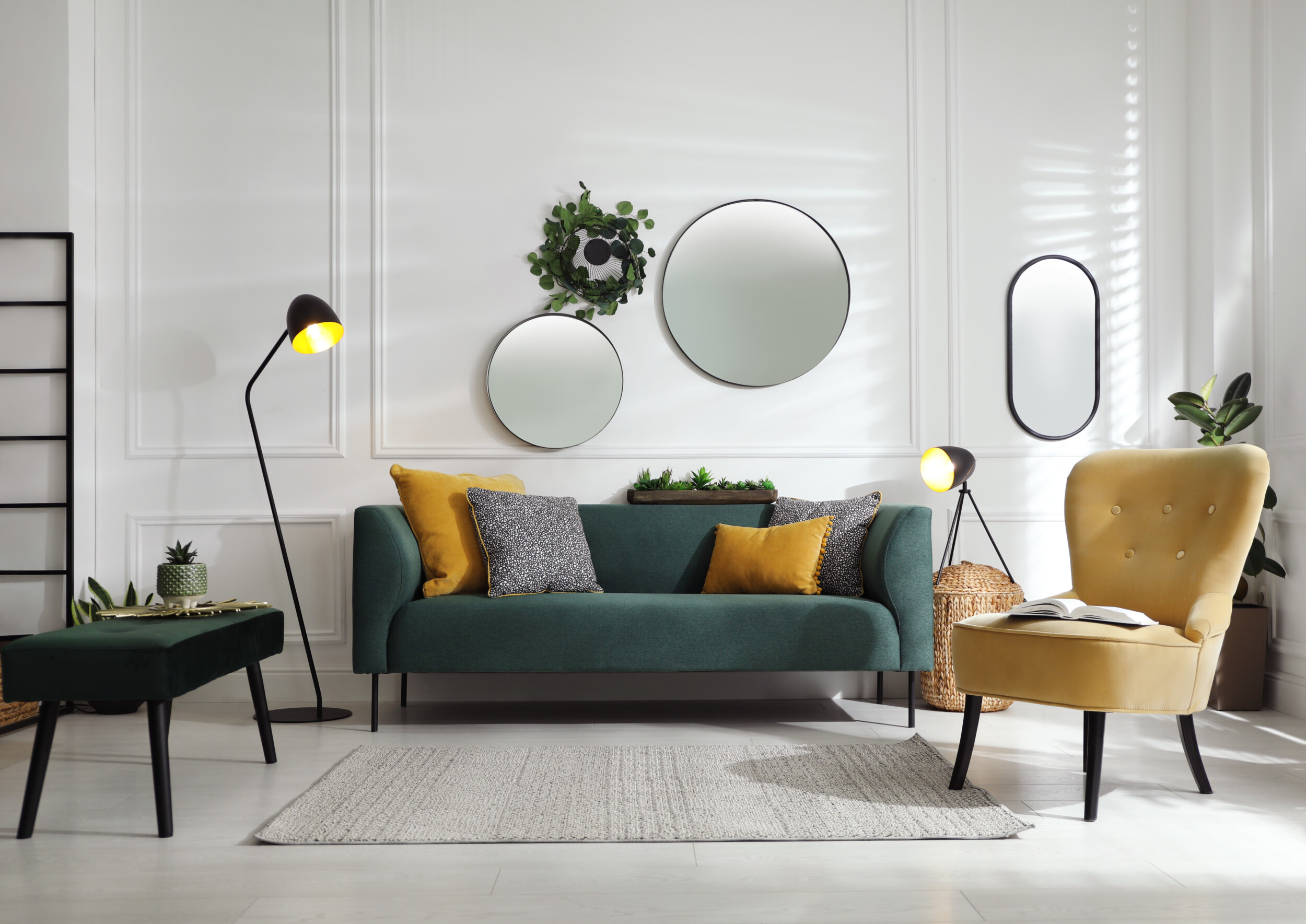 Wingback Beds
The minimalist modern bed frames of past have had their day, and up and coming modern furniture trends are calling for more ornate and interesting headboard options that are much more comfortable and cozy in design – enter; the wingback bed.
Wingback beds hug your bed in a nurturing manner, helping your bedroom feel like the cozy sanctuary it should while adding a distinct touch of stylish design. They boast a luxurious feel about them and they make for a stunning statement. Go for a velvet upholstered wingback bed to evoke high-end modern furniture trends that are here to last.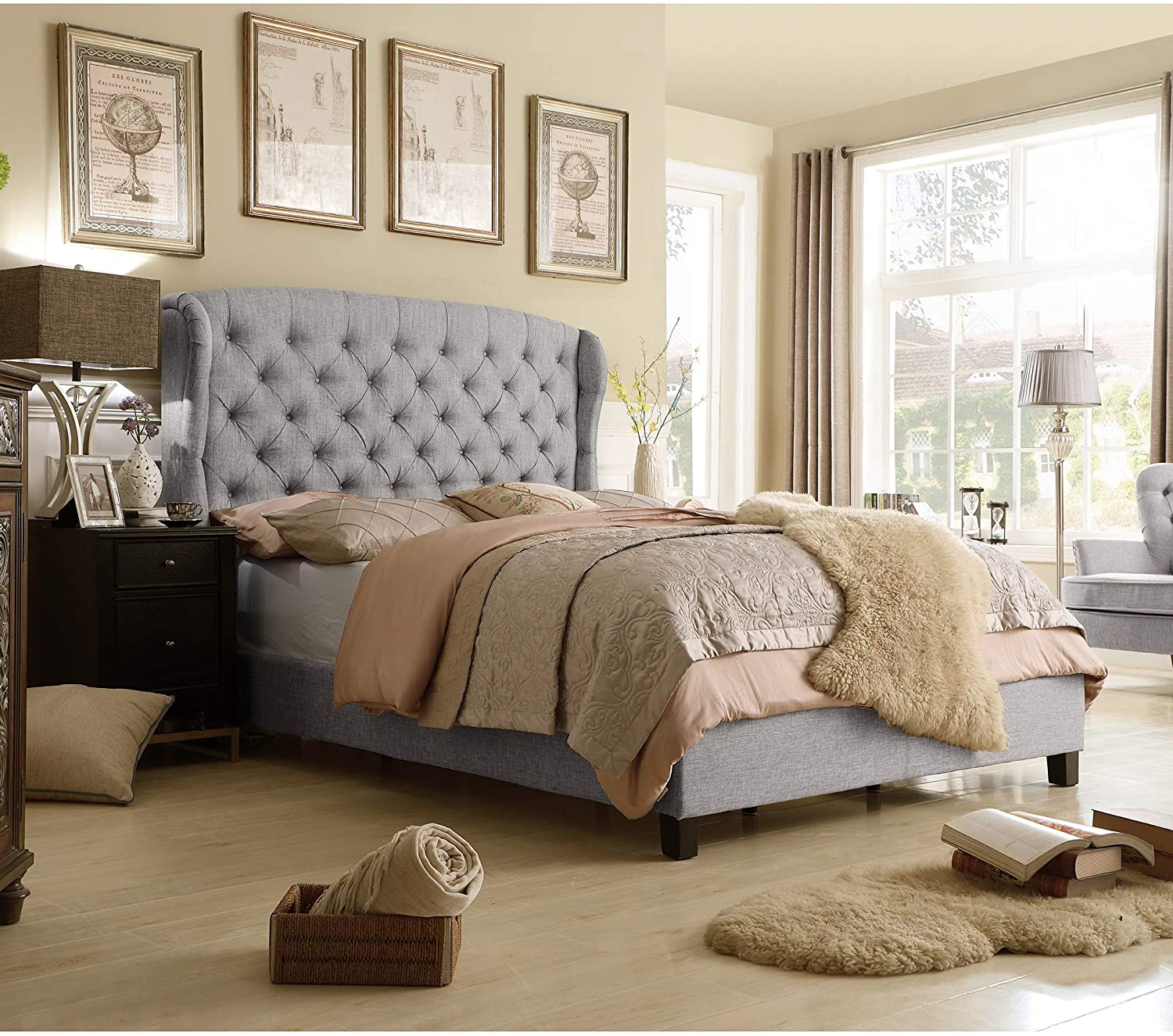 Natural Materials
With our clients continuing to request natural, sustainable materials at an increasingly growing rate, it comes as no surprise that untreated materials made for some of the buzziest modern furniture trends for 2019. Natural materials instantly add a human touch and enviable texture, but in a more subtle and less obvious way – which is exactly why our clients love them so much.
From natural stone to wood, and to natural fabrics, 2019 modern furniture trends call for a high-touch feel and are a far cry from the synthetics often found with fast-fashion furniture makers. The use of natural materials in modern home furniture allows you to create a comforting and inviting design, while still giving you that essential feeling of indulgence.
Retro Feel
With retro-inspired designs and Mid-Century Modern décor continuing to gain momentum well into 2019, there's no denying the timeless appeal of modern furniture trends that pay homage to great design moments of era's past. Channel the spirit of the '60s and '70s into your home's interior design for a statement that is slightly nostalgic yet remarkably of the moment thanks to design updates that'll save your home from looking like a relic museum.
Think bold color and pattern plays and the alluring feel of the familiar while remaining cozy, comfortable, and stylistically collected. Today's modern furniture trends see juxtapositions of neutral colors like browns, beiges, and grays teamed with bolder greens, expressive reds, and zesty oranges to make for a stunning retro-inspired room. Do, however, keep in mind that while the colors are bolder in spirit, they don't always need to be super bright. Imagine forest greens, burnt oranges, and bronze tones for a contemporary statement that's easier on the eye. Introduce plenty of curves with sofas, chairs, coffee tables, and side tables that have a minimal or Scandinavian feel about them and consider Terrazzo and matte finishes a go-to to keep the look current. And when it comes to modern furniture for small apartments, taking cues from the swinging '60s is the ultimate in inspiration as dwellings of the time were much smaller and called for small scaled, petite furnishings.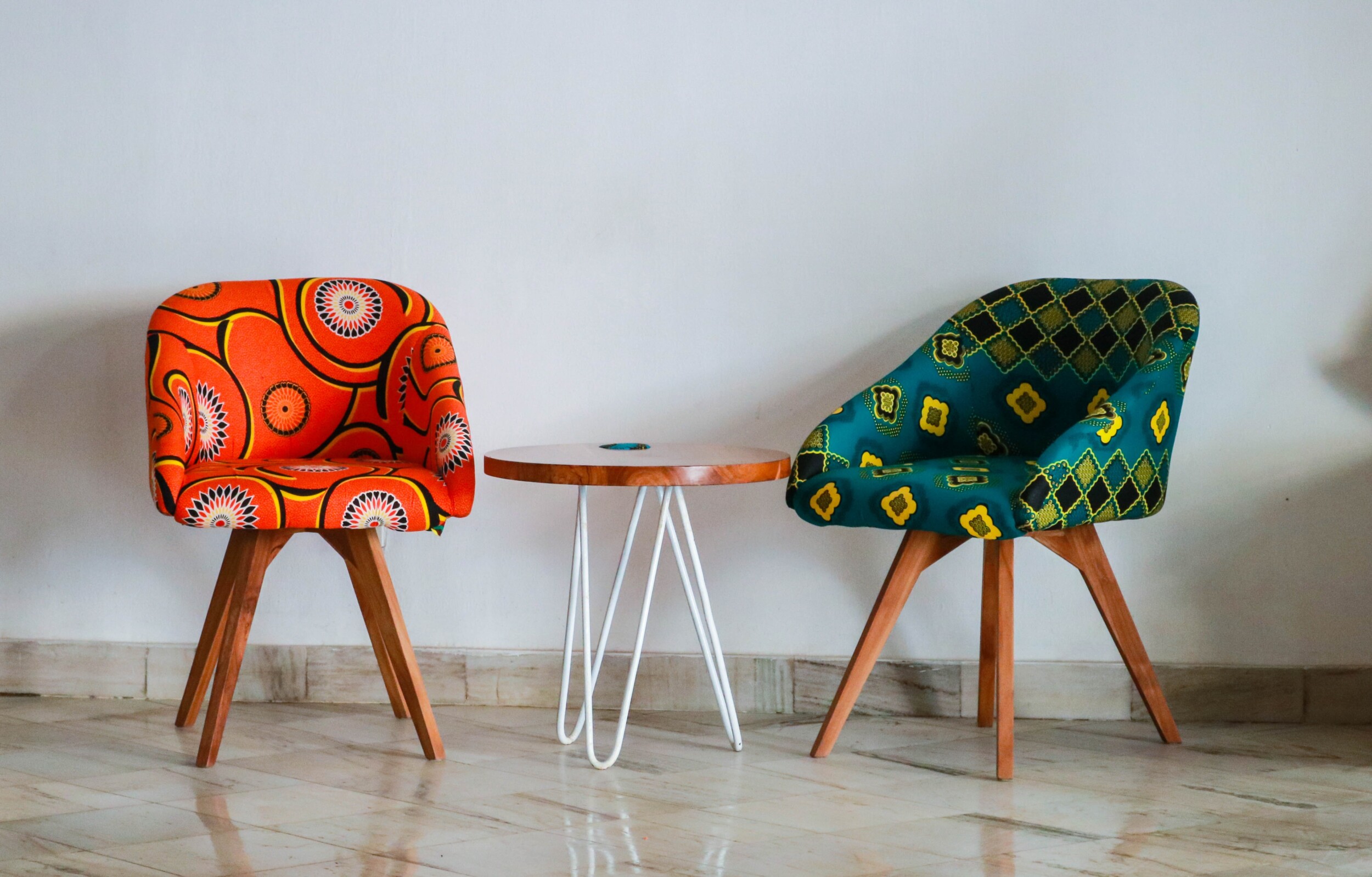 High-Shine Metallics
As we say goodbye to the era-defining rose gold moment so popular as of late, the return of mixed metal modern furniture trends makes for a welcome return. With rose gold out and the return of classic gold, brass, and silver having a moment, we are seeing them being used in more interesting and intricate ways.
Today's metal furnishings are taking on a more sculpted feel and are being used to add an artistic and organic element to otherwise timeless spaces – yet another move towards the appreciation of natural materials and their feel taking over the best furniture trends 2019. Best of all, you can introduce high-shine finds into your home in even the smallest of doses for a quick room refresh that'll work to add an extra sense of everyday glamor without costing a small fortune.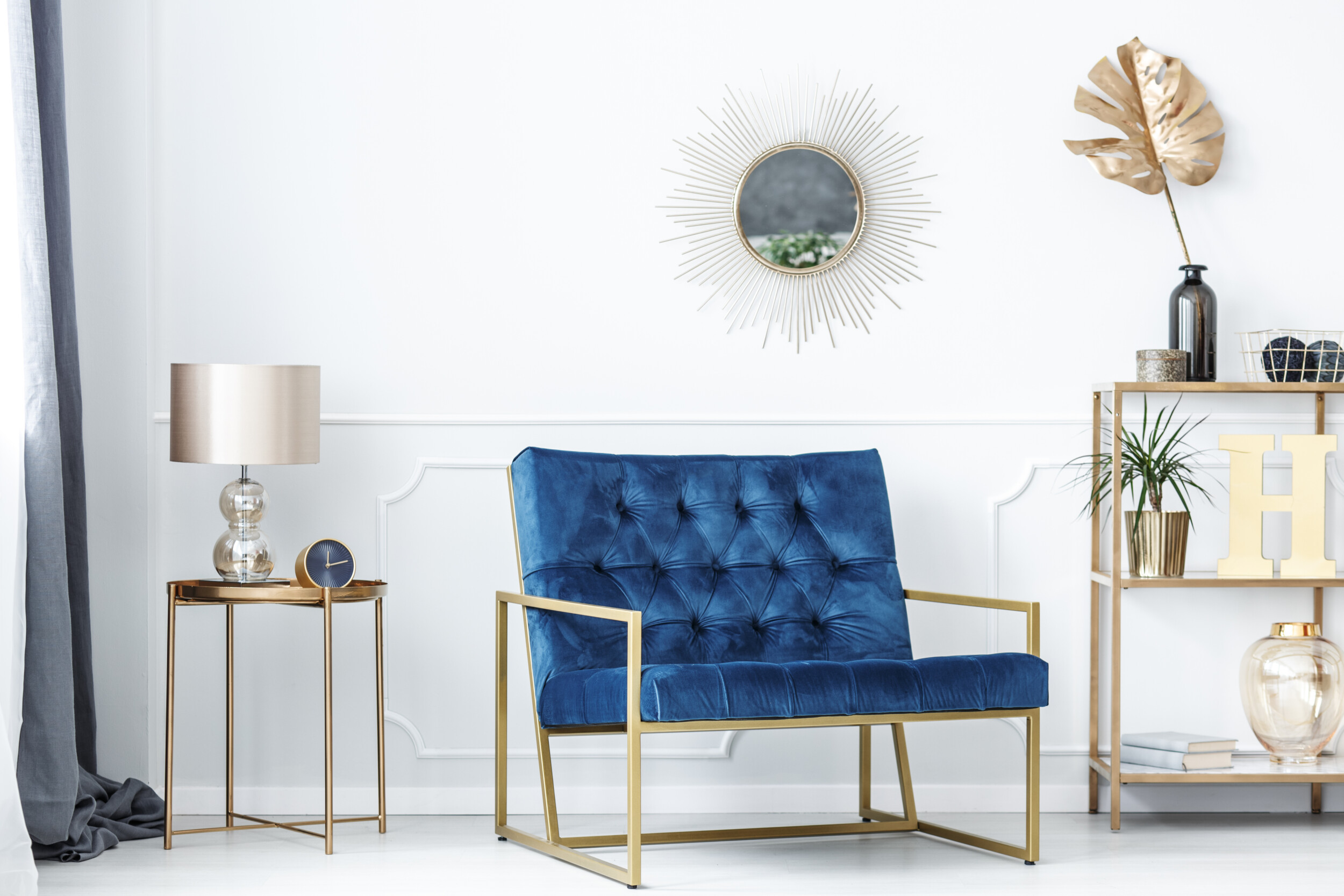 Blush Tones
Consider soothing blush tones the new neutrals – soft pastels and makeup hues were heavily featured in modern furniture trends 2019 in place of traditional beige-toned and black and white neutrals. Which is great because in reality, blush tones are much more fun and unexpected than beige and the range of colors to work with enables you more freedom to explore your design directions in realizing a truly unique home.
Blush and makeup tones go particularly well paired with grays, whites, and not-so-basic neutrals, so you're sure to find they'll match well with your current color scheme and modern furniture ideas. They are visually soft and plush and look great against bolder statement-making tones which are also trending at the moment. Plus, blush hues make for great modern dining chairs as they lend a more playful spirit to what was an otherwise straightforward room. Just take a look at how great they look in this stunning project we recently created, as if the chairs were upholstered in more standard colors, they would have less of a dramatic and memorable effect.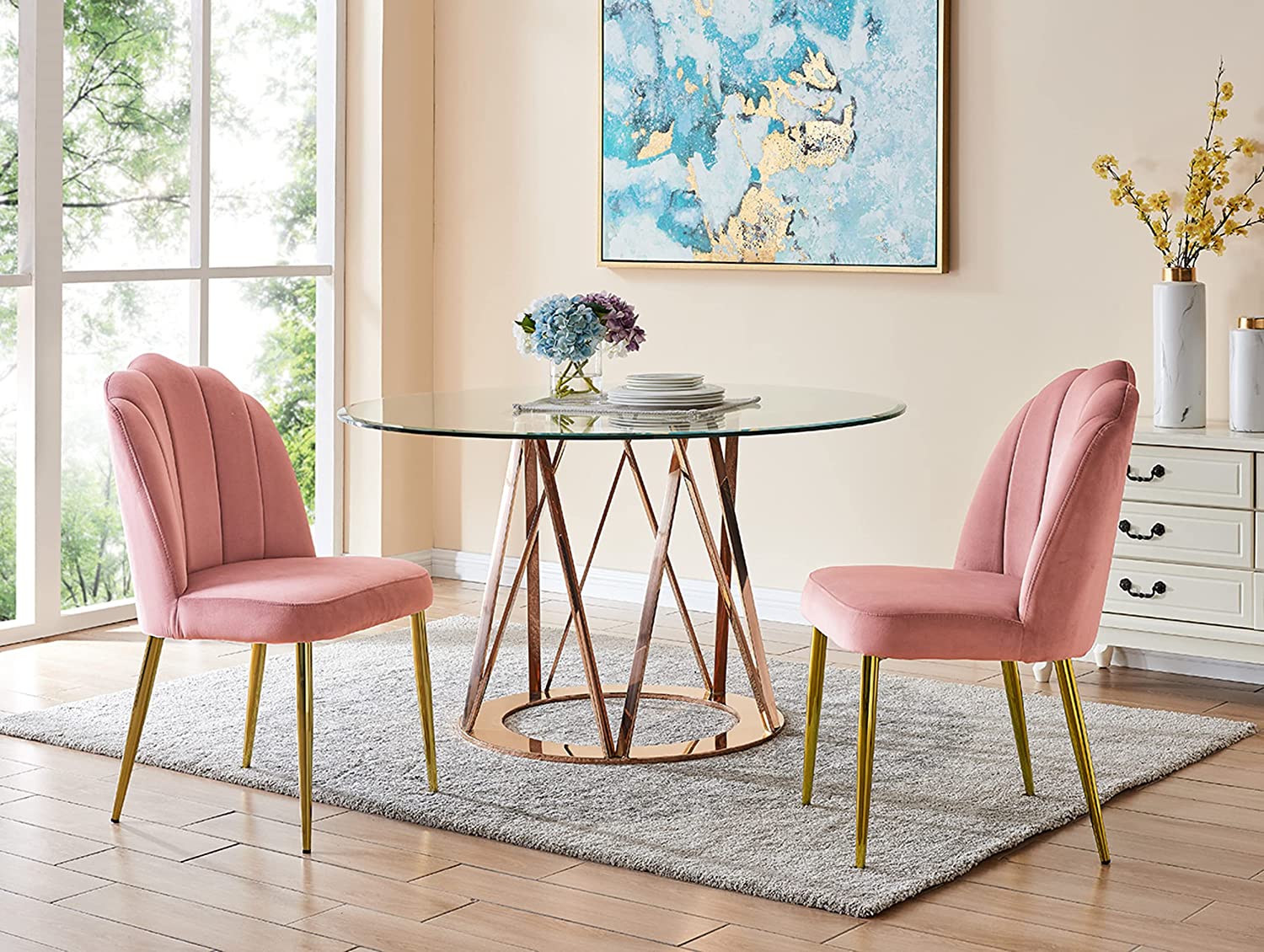 All-Out Art Deco
With a nod to brilliant old-world elegance and a penchant for everyday glamor, the return of Art Deco inspired home styling and furnishings makes for many welcome updates throughout your home. And it makes sense as the return to the design era is perfectly in keeping with the metals and geometric patterns that are popping up when considering modern furniture trends.
You won't regret updating the spirit of a contemporary home to the next level with an infusion of evocative Art Deco style – envisage plenty of glass, dark finishes, shimmering metallics, bold symmetrical pattern, and extravagant colors. You can keep Art Deco elements to a minimum, or you can embrace the style and go for all out with a completely Art Deco-inspired room.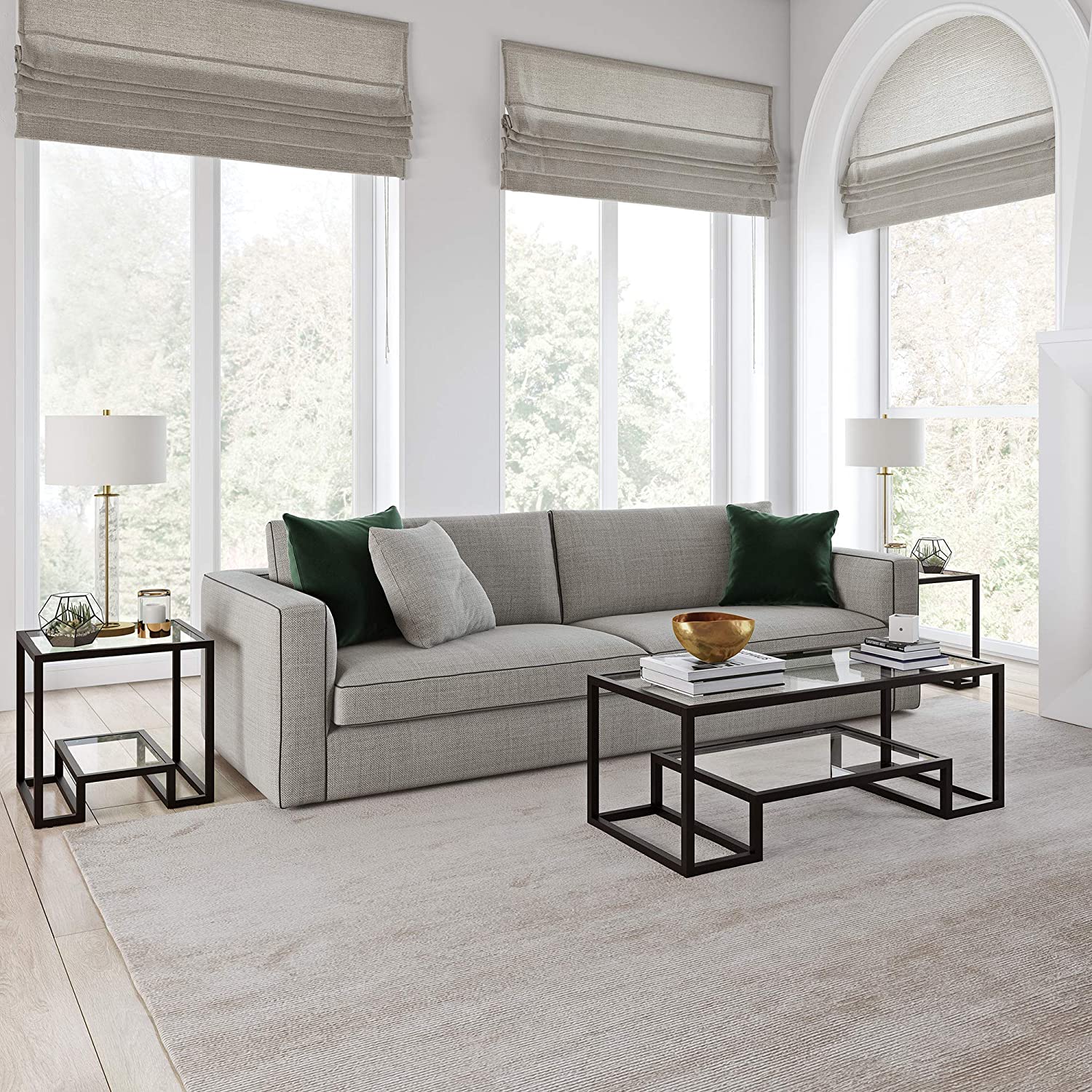 Organic Shapes
Along with curved lines and rounded silhouettes, modern furniture trends see décor moving on from the rigidity of square and rectangular shapes for a more organic approach. Taking inspiration from the natural elements found in the world around us, we are starting to see more interesting shapes and styles which remind us of the more fluid and effortless elements found in nature.
More asymmetry, more smooth lines, and more natural materials are being used to create stunning furniture for both inside the home and outdoors as well. Organically shaped coffee tables made of dark wood, glass, and gold metal are a particular favorite of our interior designers, as are comfortable chairs with smooth, flowing lines. Think ambiguous silhouettes, artful touches, and asymmetry galore.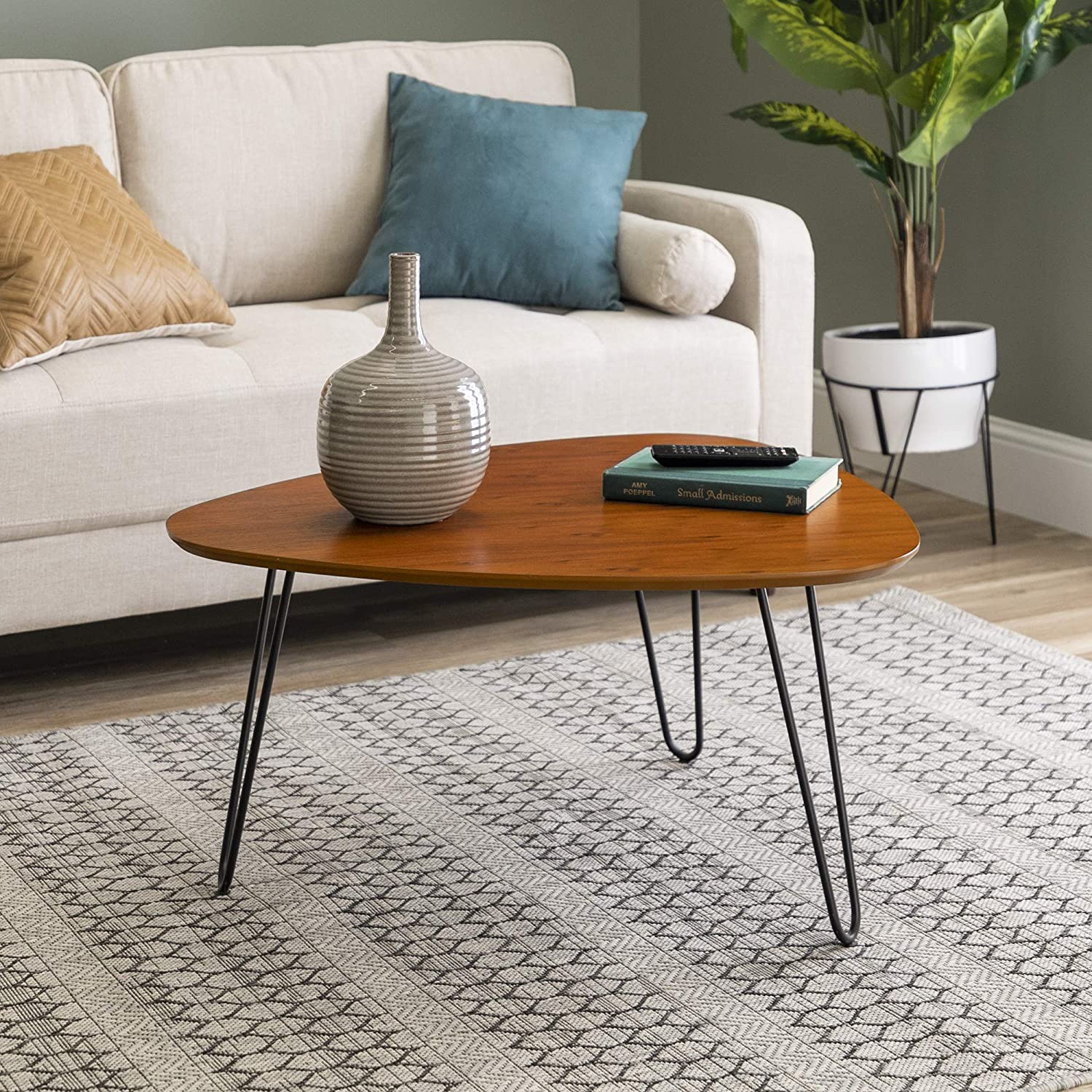 Geometric Pattern
You may be asking yourself if it ever truly went out of style, but the unexpected takes on geometric patterns our interior designers noted were nothing short of fresh and inspiring. Reminiscent of the bold geometric prints and patterns of the Art Deco period, a renewed approach to geometry makes for a grand statement. They can be as obvious or as subtle as you like, with conversation-starting patterns livening up your furniture or a more relaxed pattern adding some much-needed texture.
Bright geometric patterns are also great for outdoor furniture, as their bold and fun prints brighten up your outdoor space. But for the ultimate in rich modern furniture ideas, our interior designers suggest going full force with a heady mix of layered prints for a real room defining statement. The trick with studied juxtapositions is to explore and experiment until the look feels just right. Even better when you're able to make modern furniture feel a little less fresh and sterile, and more lived-in and full of personality.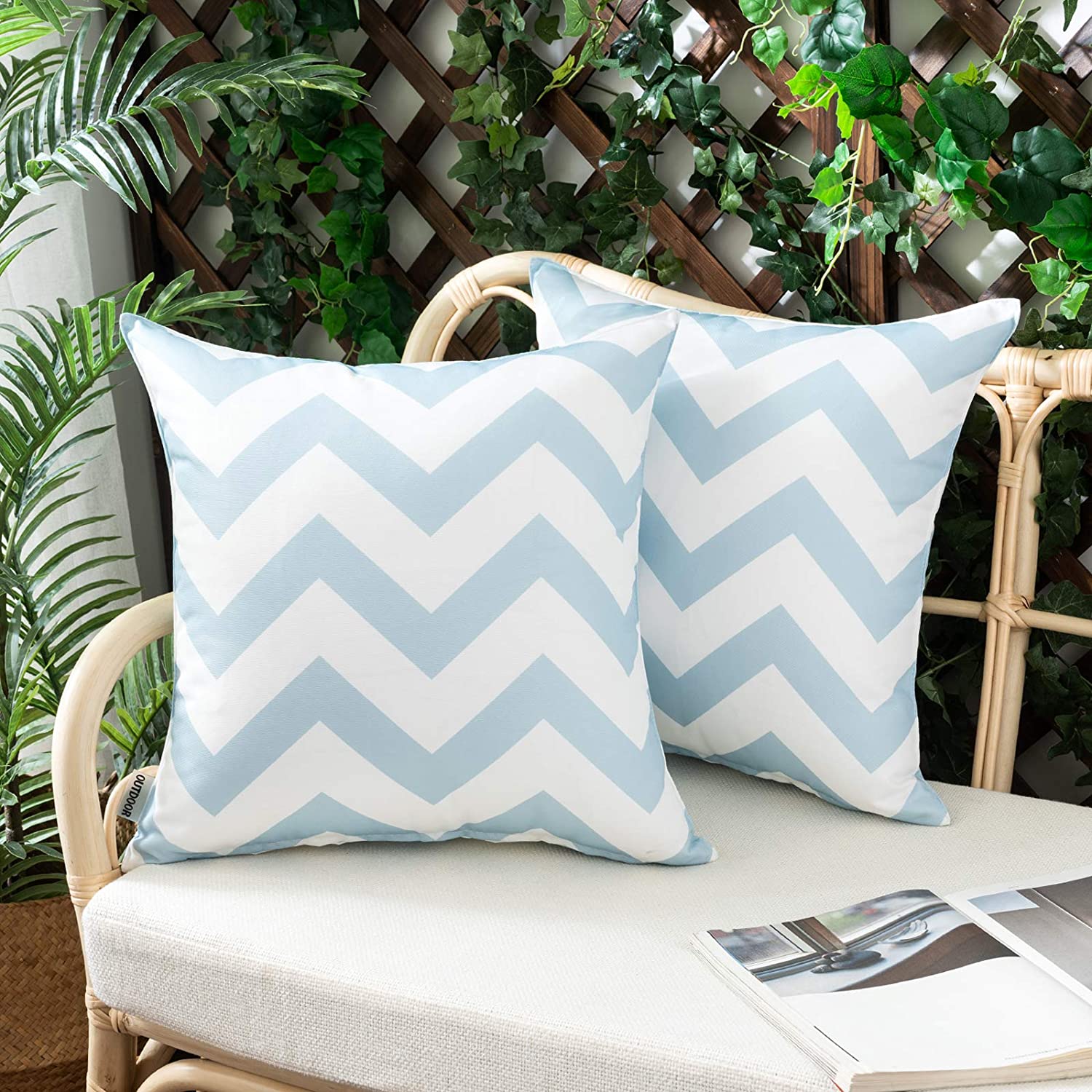 Velvet Upholstery
We couldn't get all the way through a list highlighting the best modern furniture trends for 2019 without mentioning velvet, as since its return, its popularity seems to never fade. Velvet is everywhere and for good reason; it's luxurious, plush, bold and pretty much any style of chair or modern sofa looks all the more luxe in silky velvet. From neutral and blush tones to bolder jewel tones, velvet upholstered furniture is sure to add a sophisticated allure to any space. Plus, it can be sourced affordably, is easy to maintain, and is highly durable.
Add comforting vibrancy to any room with a statement-making velvet sofa in a warm yet soothing color or help define the space with a moody and cozy color like a timeless gray or black to double as a visual anchor for the room. With just one quick first glance, velvet easily evokes a luxurious spirit, so if you're looking to create a feeling of strength and warmth, velvet fabrications will help you achieve a regal feel in any form, from soft furnishings to floor-to-ceiling drapes to flocked wallcoverings.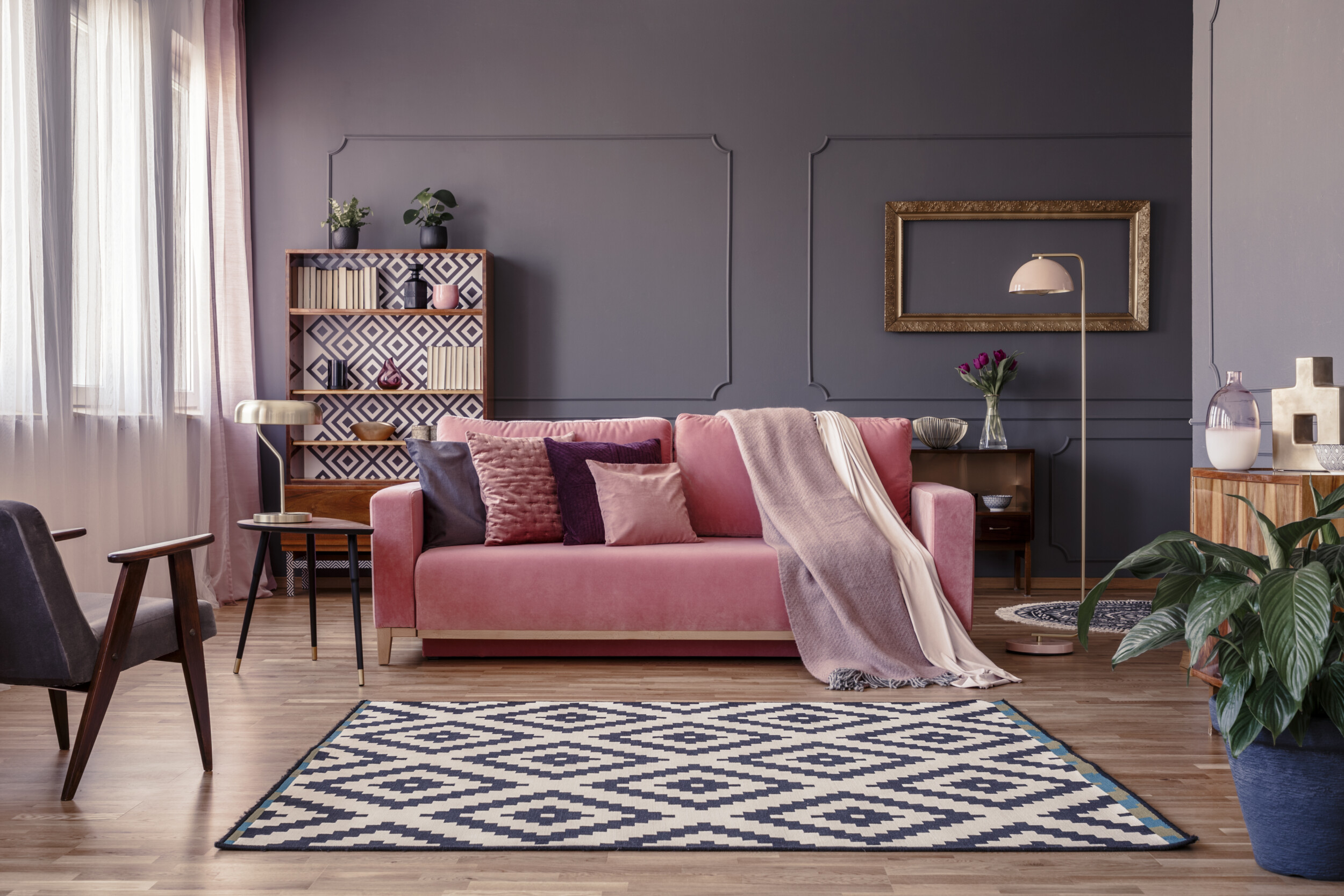 Reclaimed Wood
When it comes to sustainable home interior design, one of the easiest approaches is to opt for reclaimed and recycled materials to lessen your impact on the environment. One of the best things about using reclaimed wood furniture is that they boast charming history with each piece having its own story to tell. Plus, they often feature timeworn patinas and beautiful signs of natural distressing. The nature of wood like this often means it has a more rough, hewn look to it, giving your furniture a comfortable and lived-in feel.
Team reclaimed wood up with berry tones and warm neutrals to give your home decor a soft and homely feel, but with the strength and character, we are seeing in modern furniture trends at the moment. Think a modern dining table featuring a major piece of wood with a unique shape to help define the room. And for the perfect transitional mix, pair that natural wooden top with an ultra-contemporary metal base flanked by modern dining chairs boasting an of-the-moment fabrication like velvet or a textured silk knit.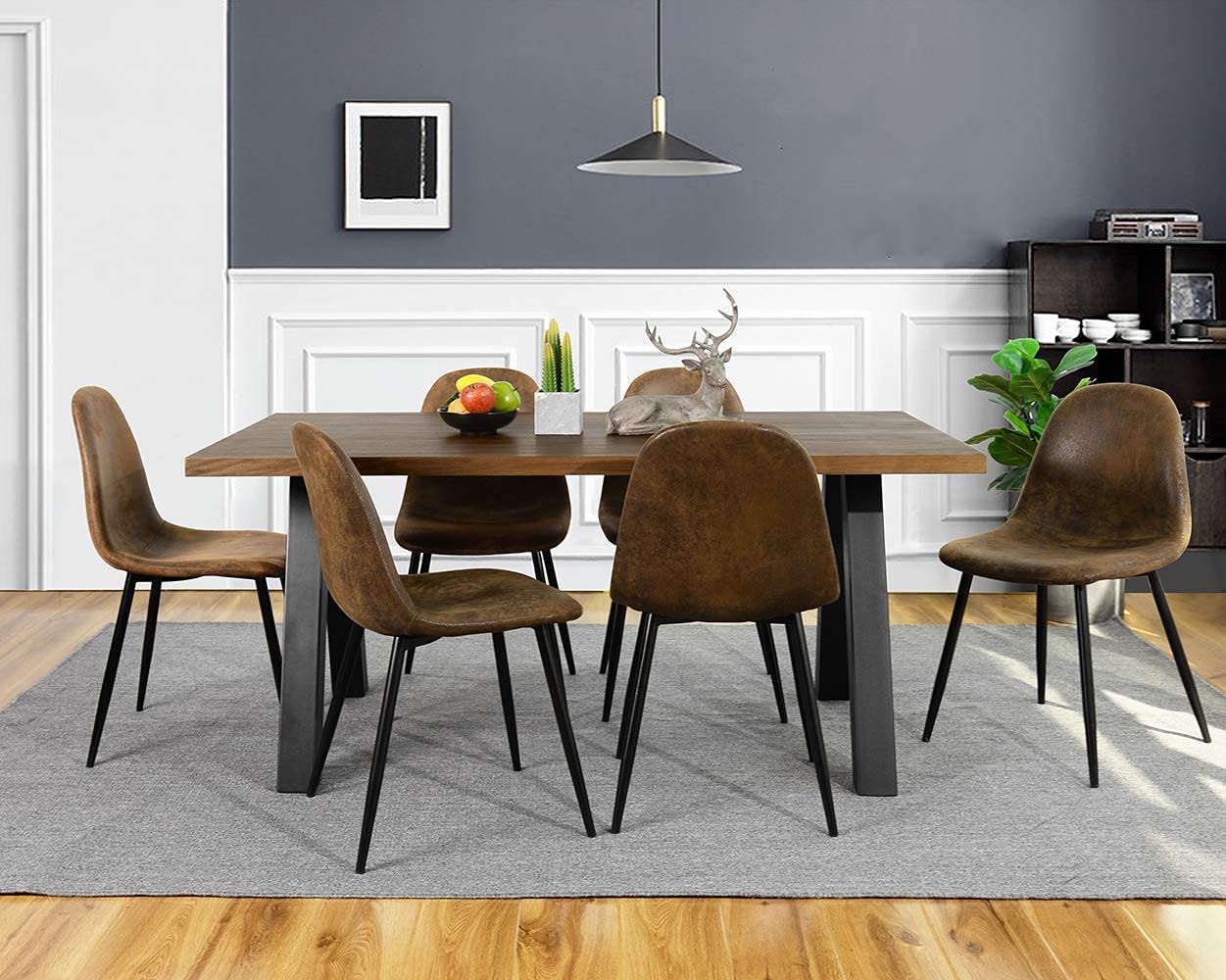 Pastel Scandinavian
Moving away from the bright and bare Scandinavian modern furniture trends we've been seeing for almost a decade, our interior designers were quick to note the heavy pastels featuring used to finish modern furniture trends 2019 with a refreshing note. That said, we aren't saying that light woods and grays are completely out of style as they will always be timeless. But rather than keeping the look subtle and quiet, do introduce soothing tones that verge on the feminine for a much more unique take on the design style.
Buff leather, earthenware, and soft natural materials; soft blue-grays and pastel pinks, lilacs and greens are also dominating this modern furniture trend. These tones are earthy, but they aren't rich or aggressive in the same way that an eclectic or bohemian design direction calls for. To get the look, think about how you can bring in some unexpectedly muted colors without creating a severe juxtaposition in a space. To do this successfully, consider adding pastel notes in the smallest of doses, say a new lampshade there, a touch of watery pink in a framed print decorating a wall there, or go for throws and pillows that you can easily switch out as your mood calls for.