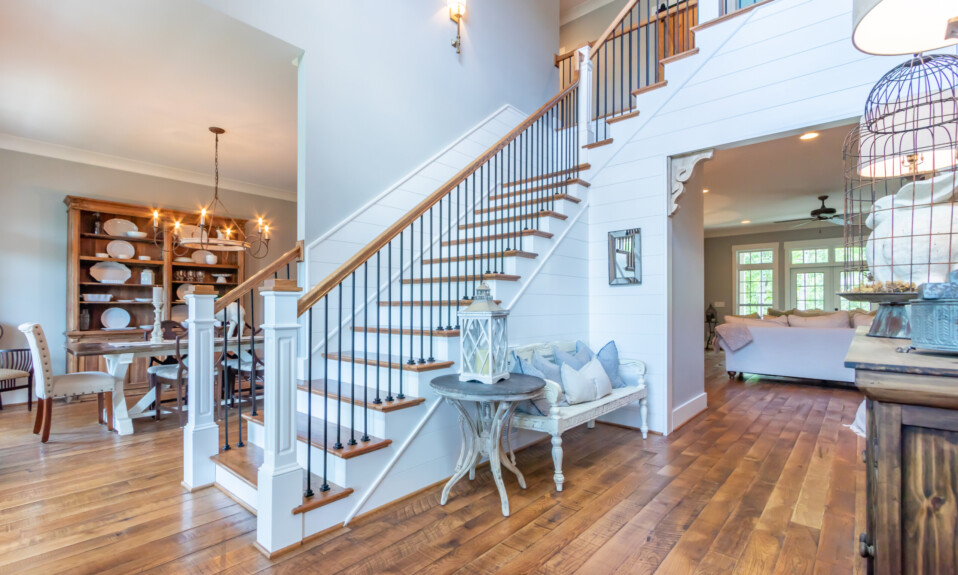 When it comes to well-judged staircase ideas, our interior designers often find that they've been completely overlooked in many of our client's homes which is a shame as staircases can be used to add a sense of stylish everyday glamor to any home, or workspace. Think of it this way; someone is always dramatically sweeping down a grand staircase in dozens of classic movies, so why not create your own stunning staircase to make the best use of this heavily trafficked area?
Whether you have a grand staircase to work with, or something a little smaller and more traditional, there are plenty of savvy decorating ideas for stairs and hallways that are far from dull. To get you inspired, we surveyed Décor Aid interior designers for their takes on the best staircase ideas and updates for every space.
A Wine Cellar Underneath
If you're an avid wine connoisseur or collector why not use the space underneath to create a dedicated cellar for your most prized bottles?
As when it comes to seriously smart staircase ideas do remember to use that space underneath to your advantage. Plus, we like how the cellar pictured here was created with glass walls that keep the area looking bright and airy.
A Modern Gold Railing
If you're looking to update your stairwell, go for a modern look with a matte gold banister that'll be on trend for years to come as it'll make for a chic alternative to more commonly seen wooden ones. Keep the look of the railing minimal in design and pair it with something substantial and unexpected, like the matte black walls these stairs boast.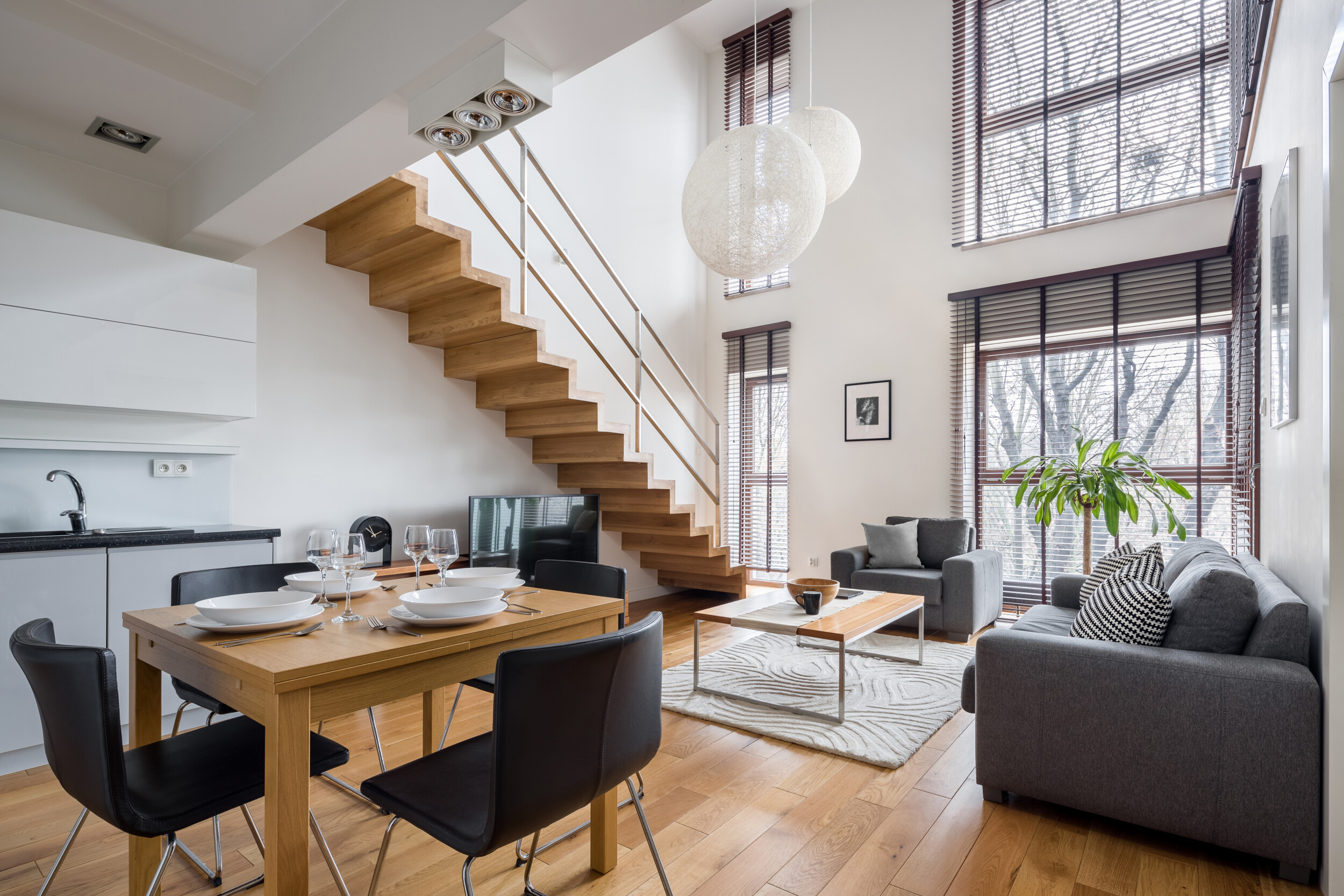 Floating Staircase Ideas
Keep the look of your staircase light by considering modern floating steps that boast an almost invisible appeal that'll leave your space looking bright and open. Do, however, keep in mind that floating stairs are better served in a home without children or elderly family members.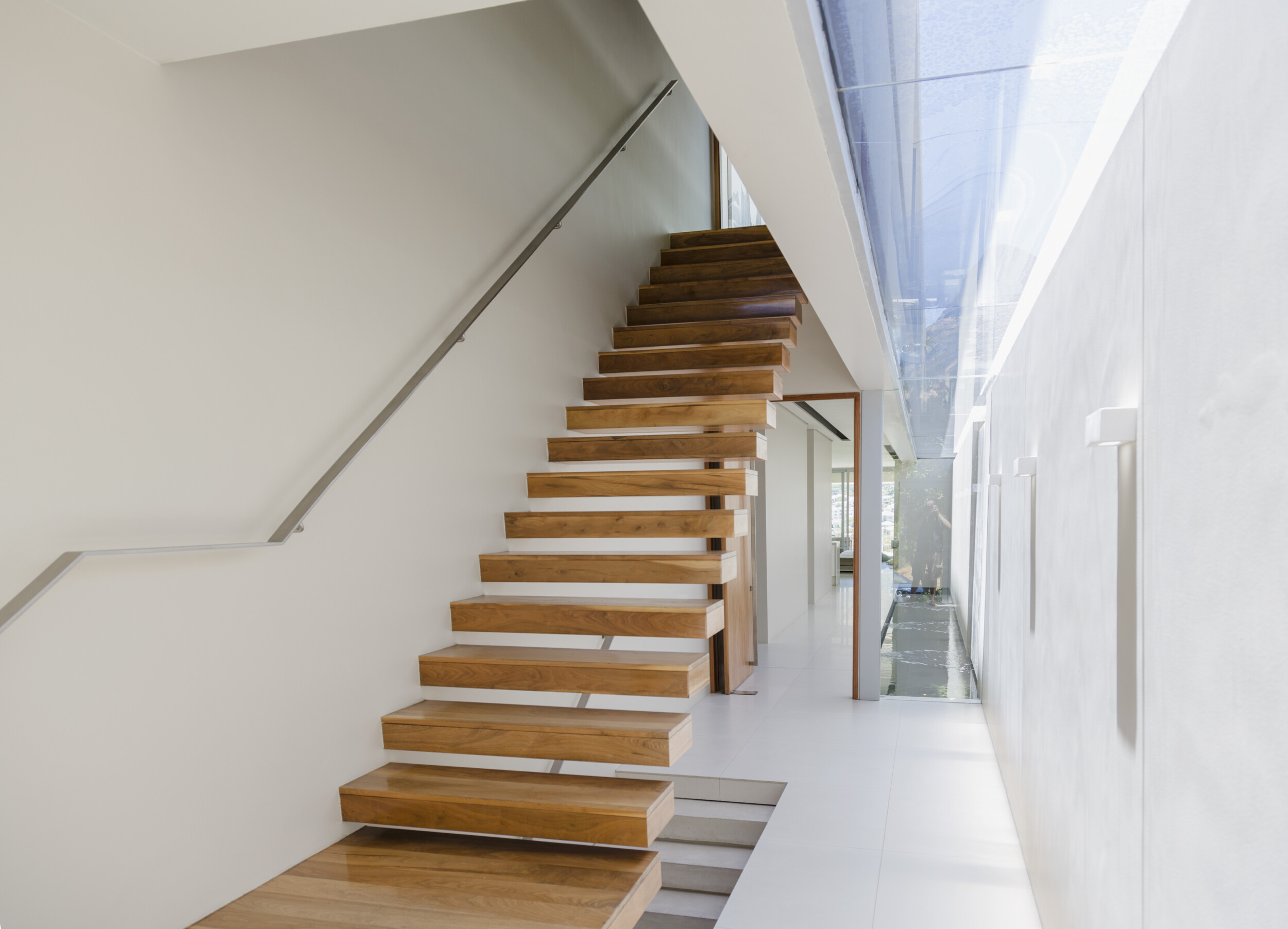 A Sculptural Ribbon
When it comes to dramatic staircase ideas, a sweeping sculptural ribbon will create a highly memorable effect on everyone who walks into your home. Plus, it'll be sure to boost the value of your home while making it all the more unique.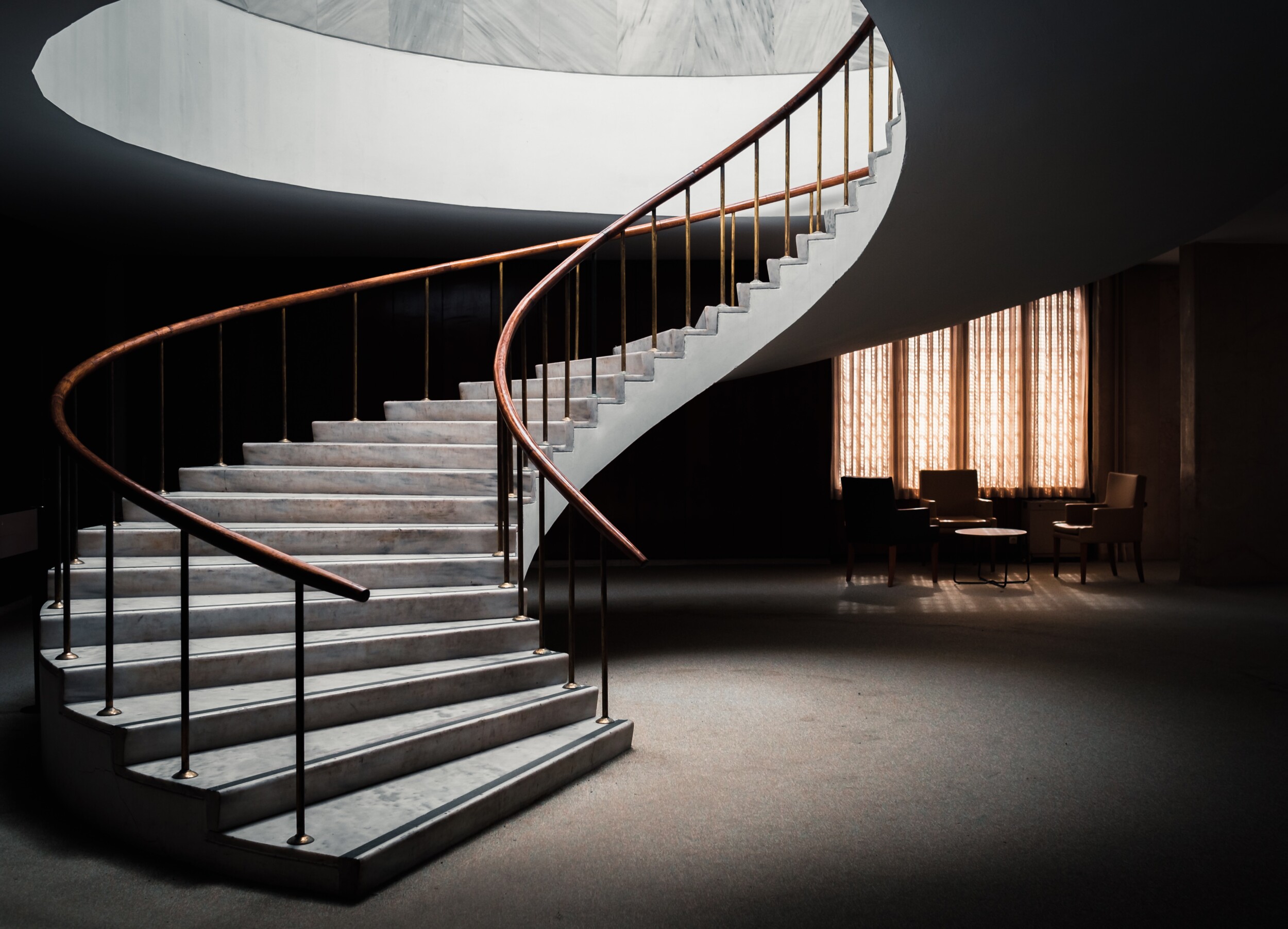 Built-In Shelves
If you've got wider steps than the usual home, tiers of bookshelves will help you make the best use of the space while creating a comforting library feel. Even better if you're able to create an intimate reading nook on the landing. And if your stairs aren't wide enough, you can also use ledges to display your favorite albums, art books, and prints.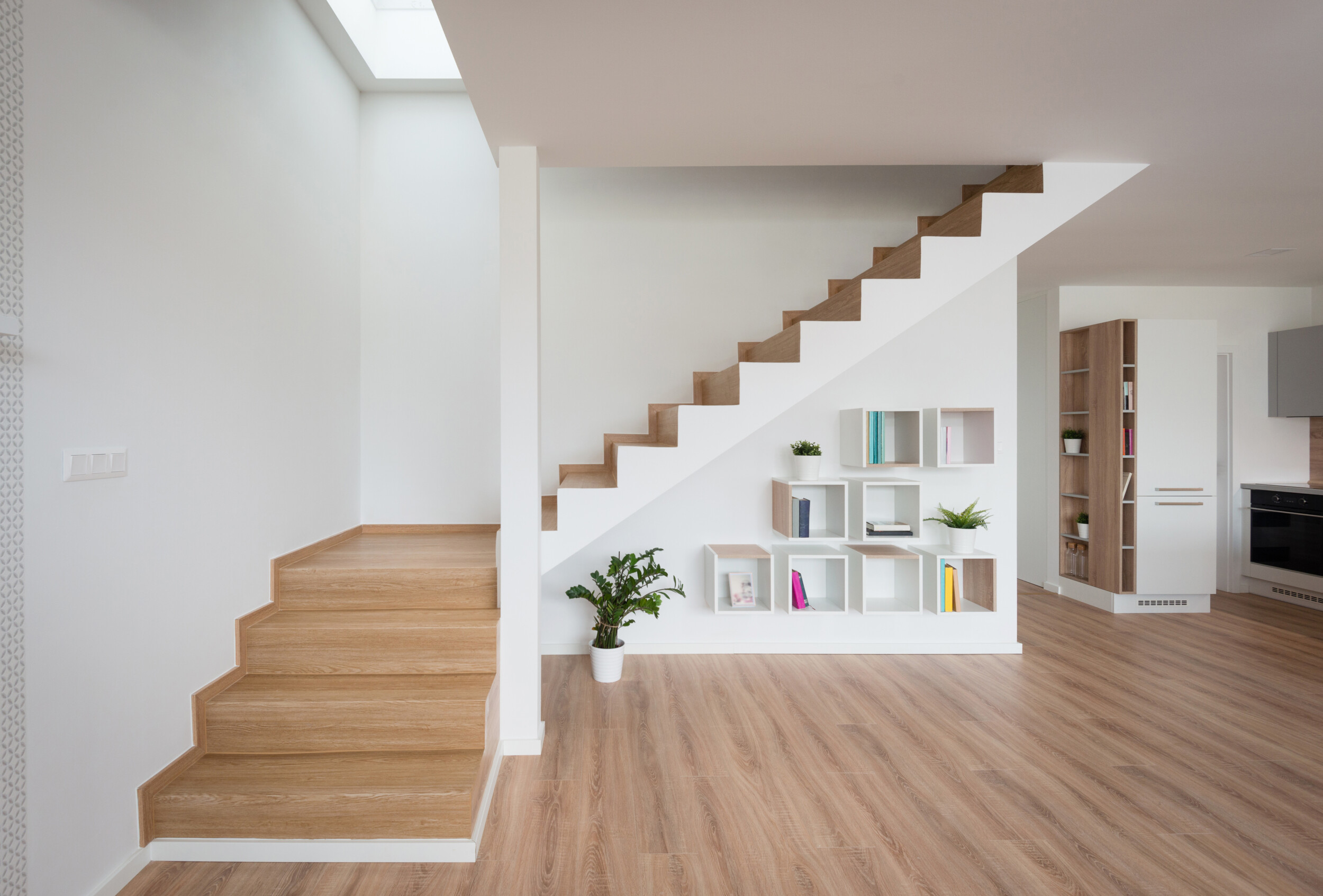 Illuminated Stairs
Another take on dramatic staircase ideas that'll increase the value of your home while being completely practical, illuminating each step will make for a cool, ultra-modern look.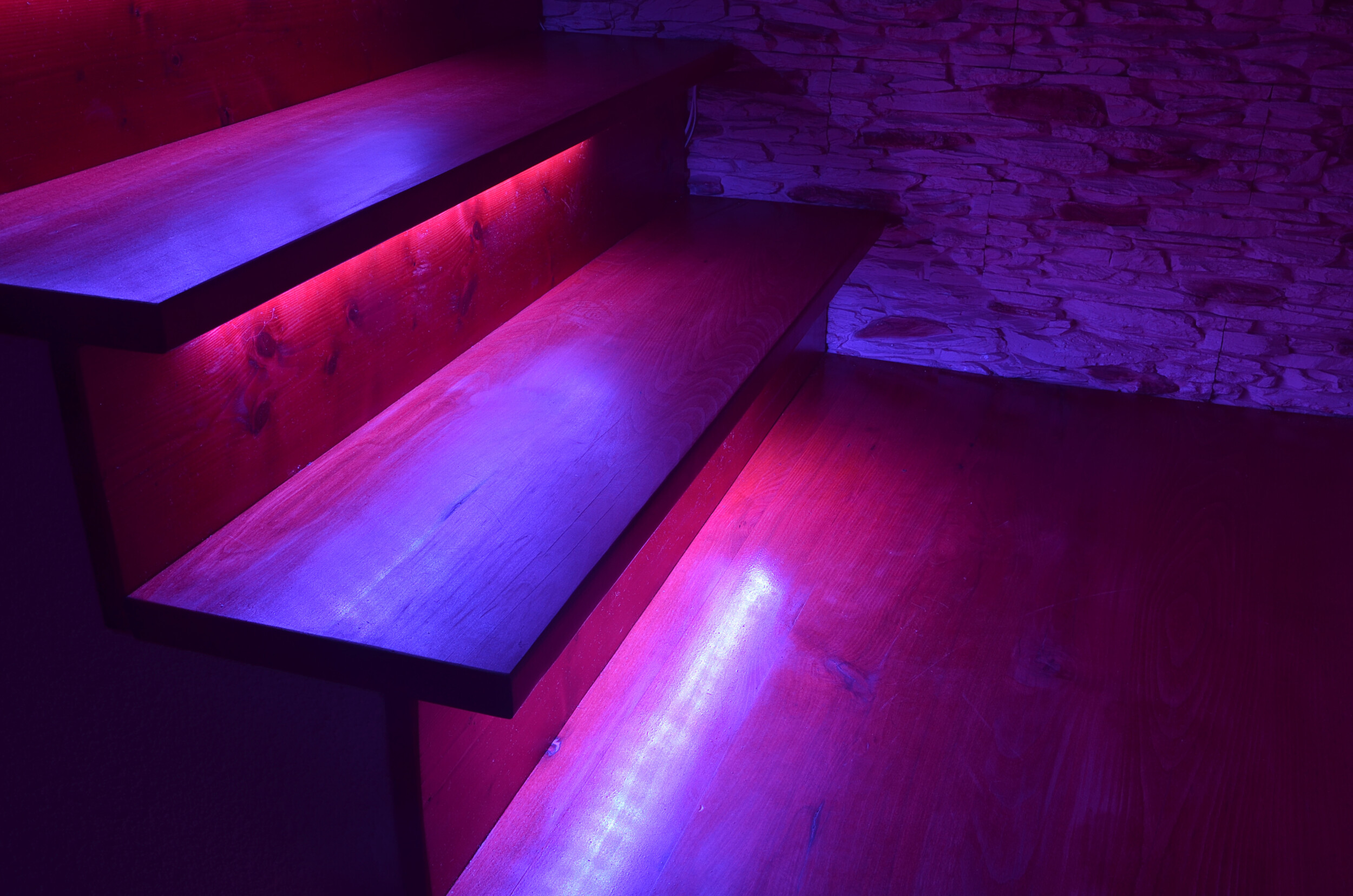 Painted Stairs
If you'd like to be able to affordably update your staircase every few years or so, you can do so with ease by using durable floor paint for a quick home refresh you can do on your own.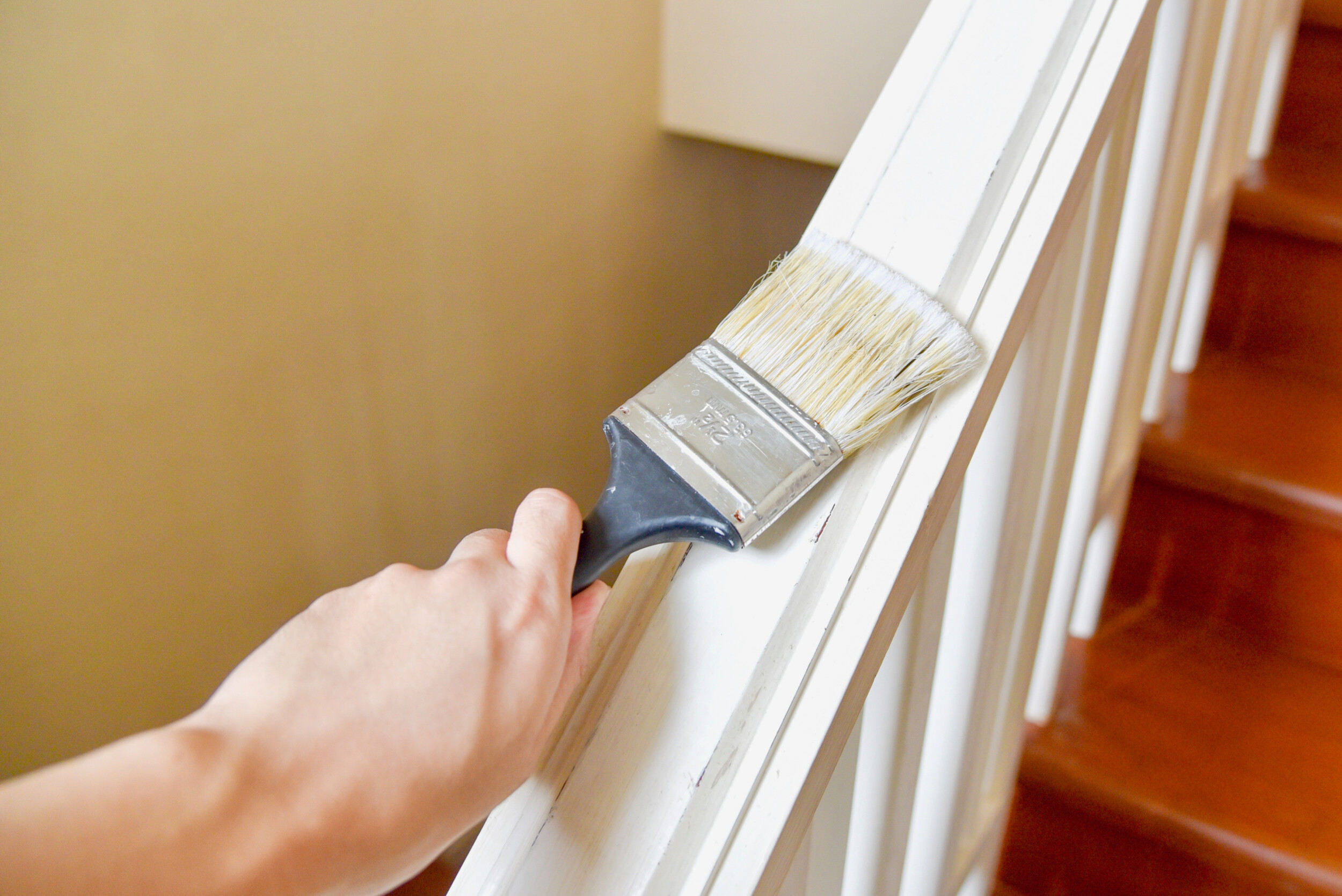 Papered Steps
Another affordable DIY take on staircase ideas is to source sophisticated contact paper that you can place on your own within less than an hour. And to keep the look unique, we love how different prints were used for each step on the stairwell pictured above.
A Hanging Mobile
A wide stairwell also makes for a great place to display artwork and sculptures that you want to highlight from your collection. We love how an elegant and minimal mobile was sourced for the stairs pictured here.
Paneled Wall Staircase Ideas
For a more traditional take on modern staircase ideas, a paneled wall is sure to add a sense of timeless, everyday elegance to any home. Plus, you'll find the symmetry soothing when the walls are left bare.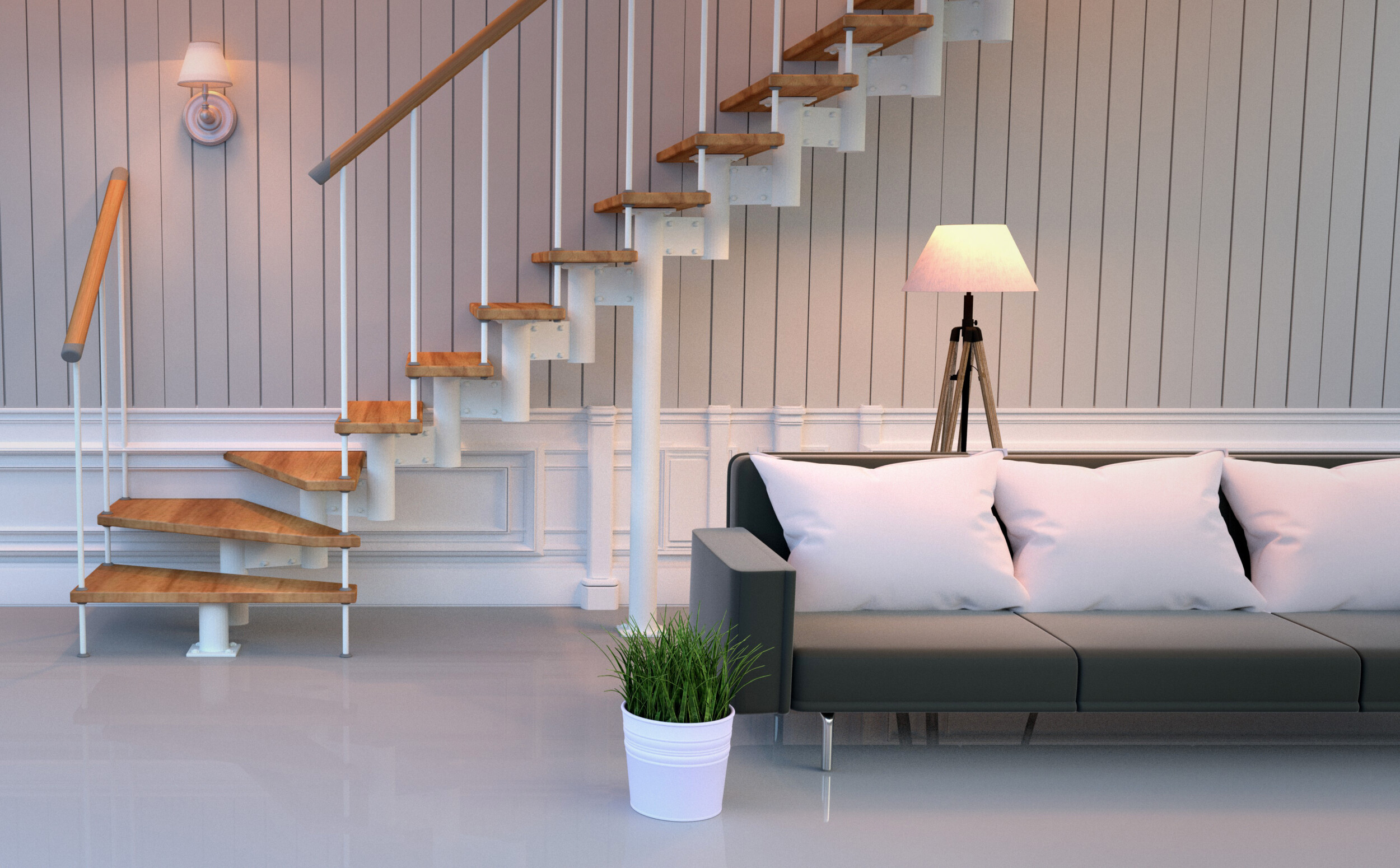 Concrete Stairwell
Another modern take on staircase design, durable concrete is sure to elevate your home with visual interest. The trick here is to pair concrete surfaces with both organic elements like wood and high-shine materials alike.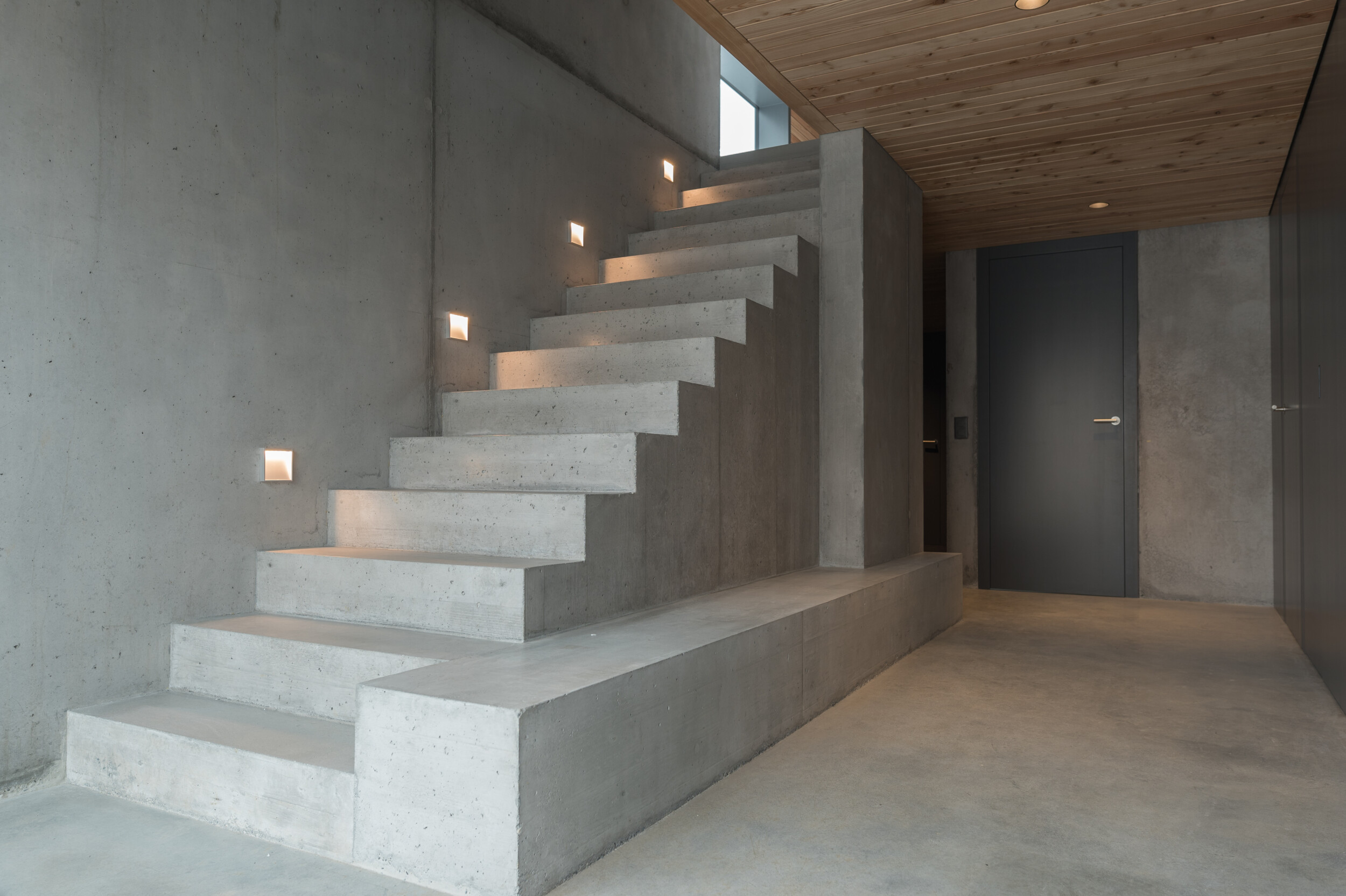 Kids Gallery Wall
Struggling to find a place to highlight the artistic works created by your children? Then a gallery wall makes for great stairs decoration that'll keep them proud and inspired on a regular basis. If you have run out of room on the front of your fridge and on shelves and you are looking to expand on your displaying your children's artwork, then this makes for a great way to do it.
It's a fun idea that lets you displays your kid's art for everyone to take in. Make the look even more playful by choosing picture frames in a variety of different colors, sizes, and shapes to contrast the different pieces of artwork.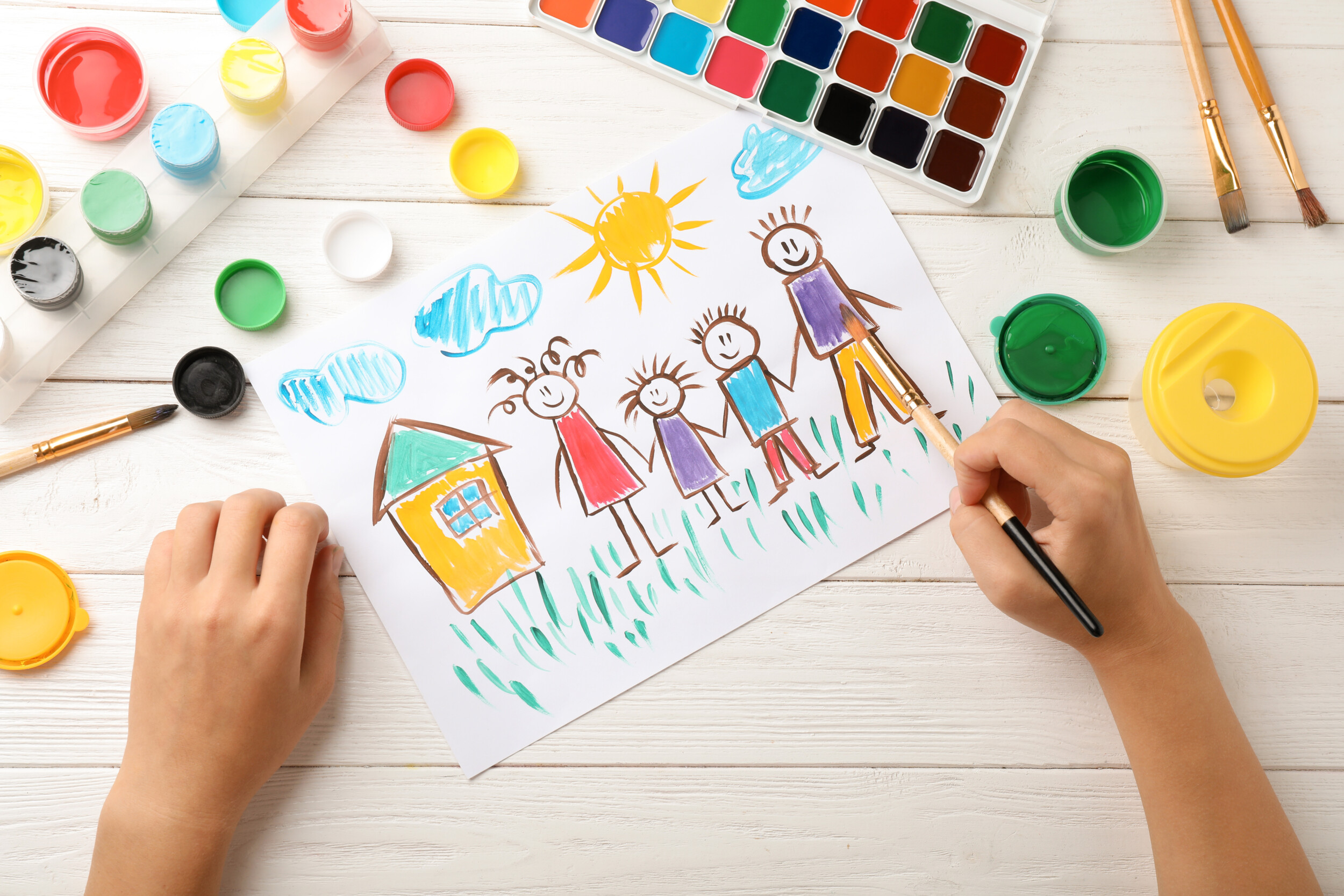 Family Photo Gallery
It can be hard to find a stylish way of displaying your favorite family photos but framing them and hanging them on a gallery-inspired wall lining your stairs is a tasteful approach to consider. Have them printed in different sizes and framed in the matching frames for a consistent staircase design idea, or, if you'd like a more traditional approach, print photos in the same sizes and have them hung on the wall in symmetrical lines as a linear look makes for an appealing feature.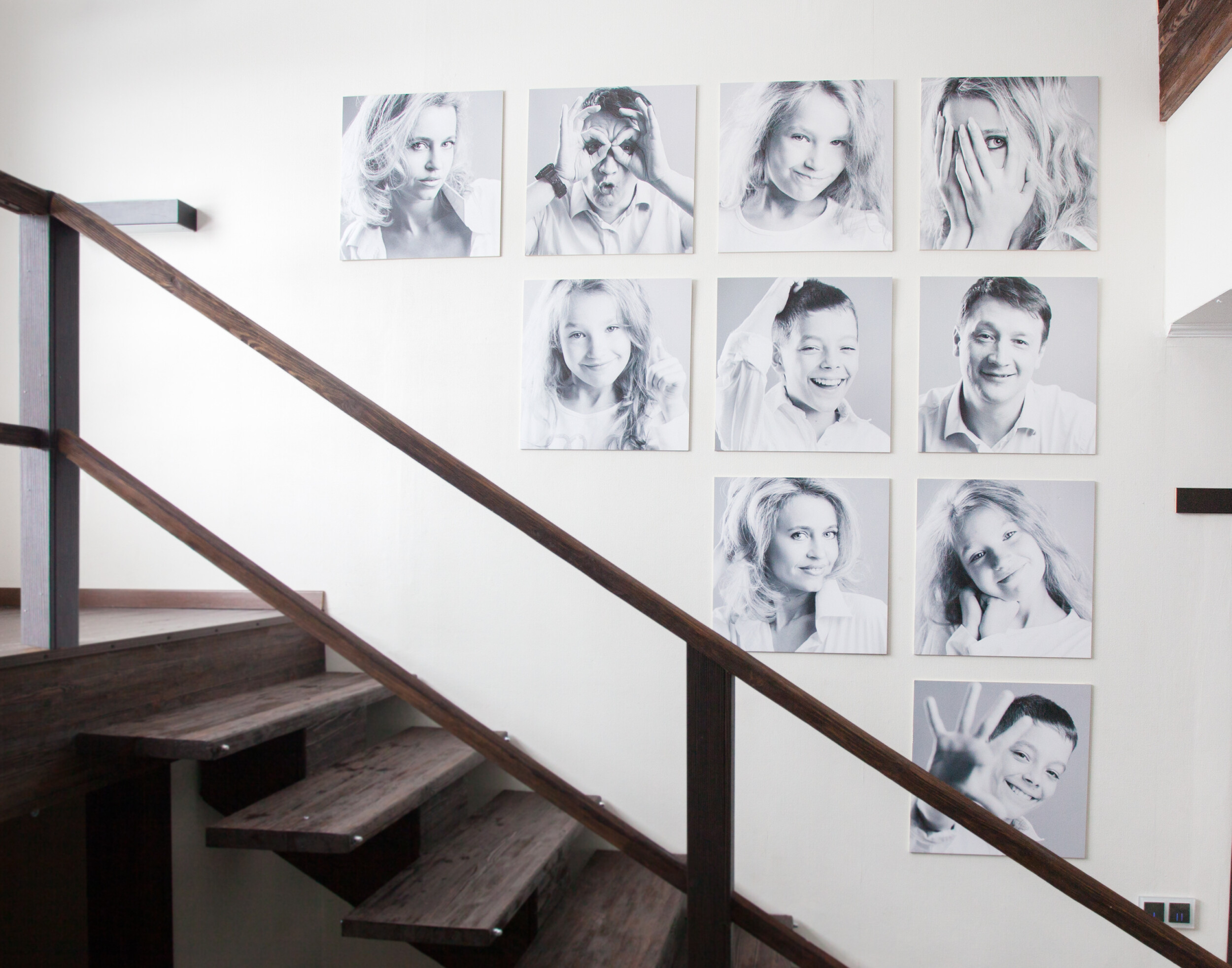 Staircase Stencils
While there are plenty of unsightly stencils available, with proper research, you're more than likely to comes across an arresting and well-designed option for your home. Stencils are a fun way to add some pattern to your staircase and they are also relatively affordable as well. And you can use stencils to draw the eye to your staircase design.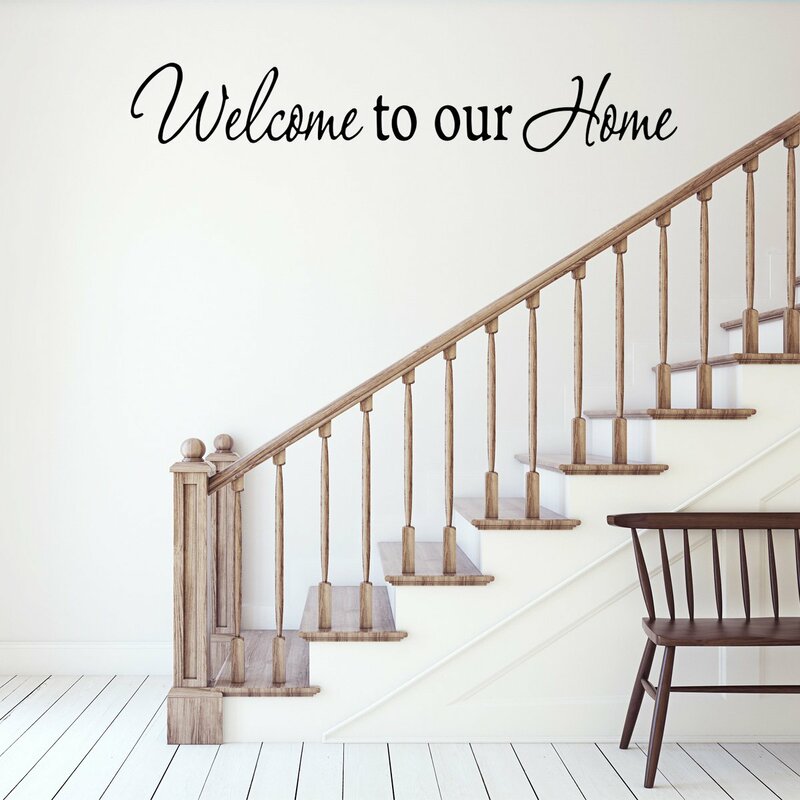 Travel Up the Stairs
If you take tons of photos when you travel, using photos from your journeys to make a display on your staircase is an effective way to showcase your holiday pictures while creating a wanderlust spirit.
Choose a selection of your favorite holiday photos for this take on a visually stimulating staircase design idea and have them printed and framed, then display them so you can remember all the great times you had when you head upstairs.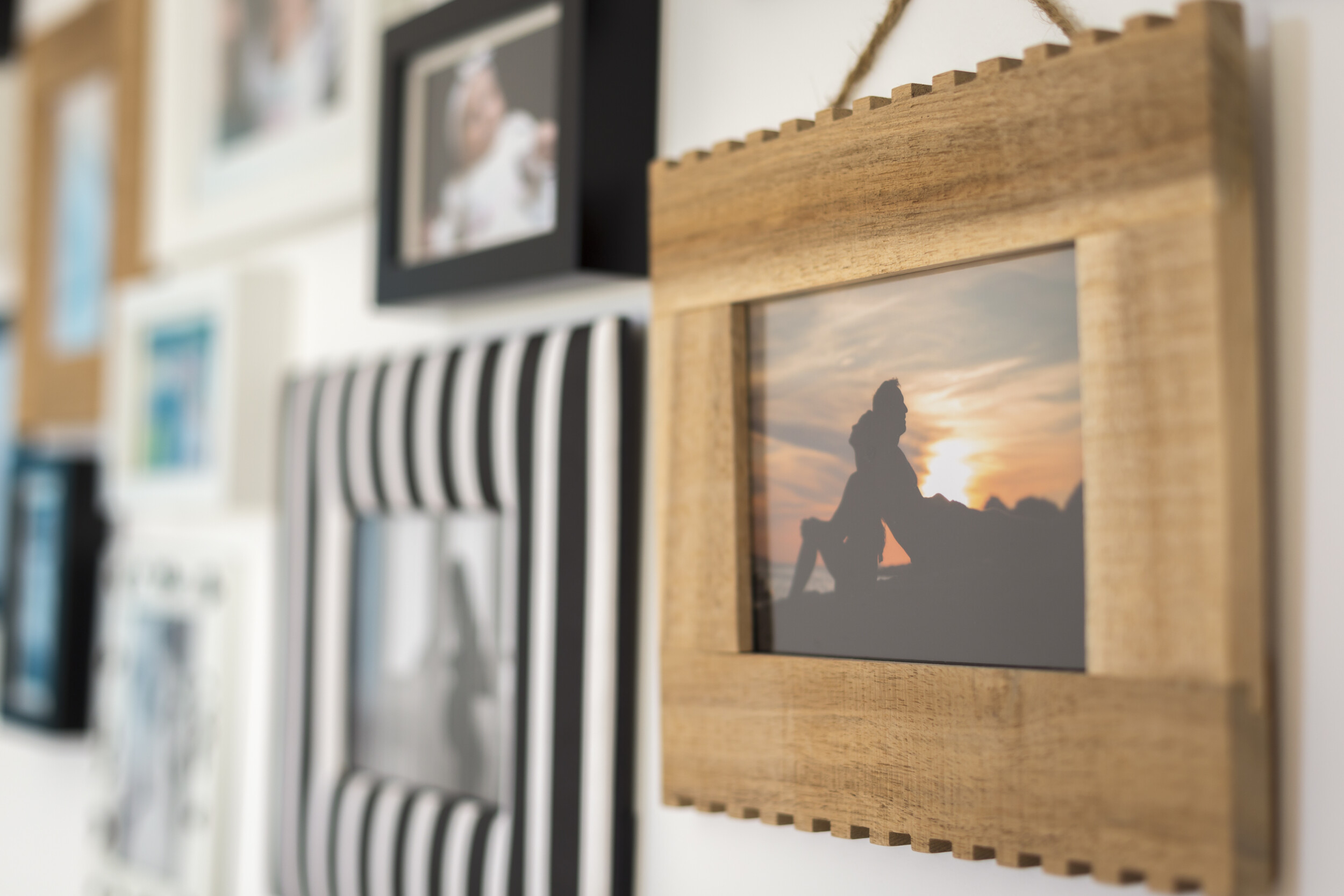 Ascend a Rainbow
Staircase decorating ideas aren't all about what goes on the walls. Painting your stairs is a great way to add some color and an unexpected sense of play to your home.
For an eclectic approach, paint and paint each step a different color, but stick to only a handful of shades to keep the eye relaxed. You could start with a dark color at the bottom and get lighter and lighter as you go up (blues and grays work well for this) or mix and match colors that you feel work well with one another.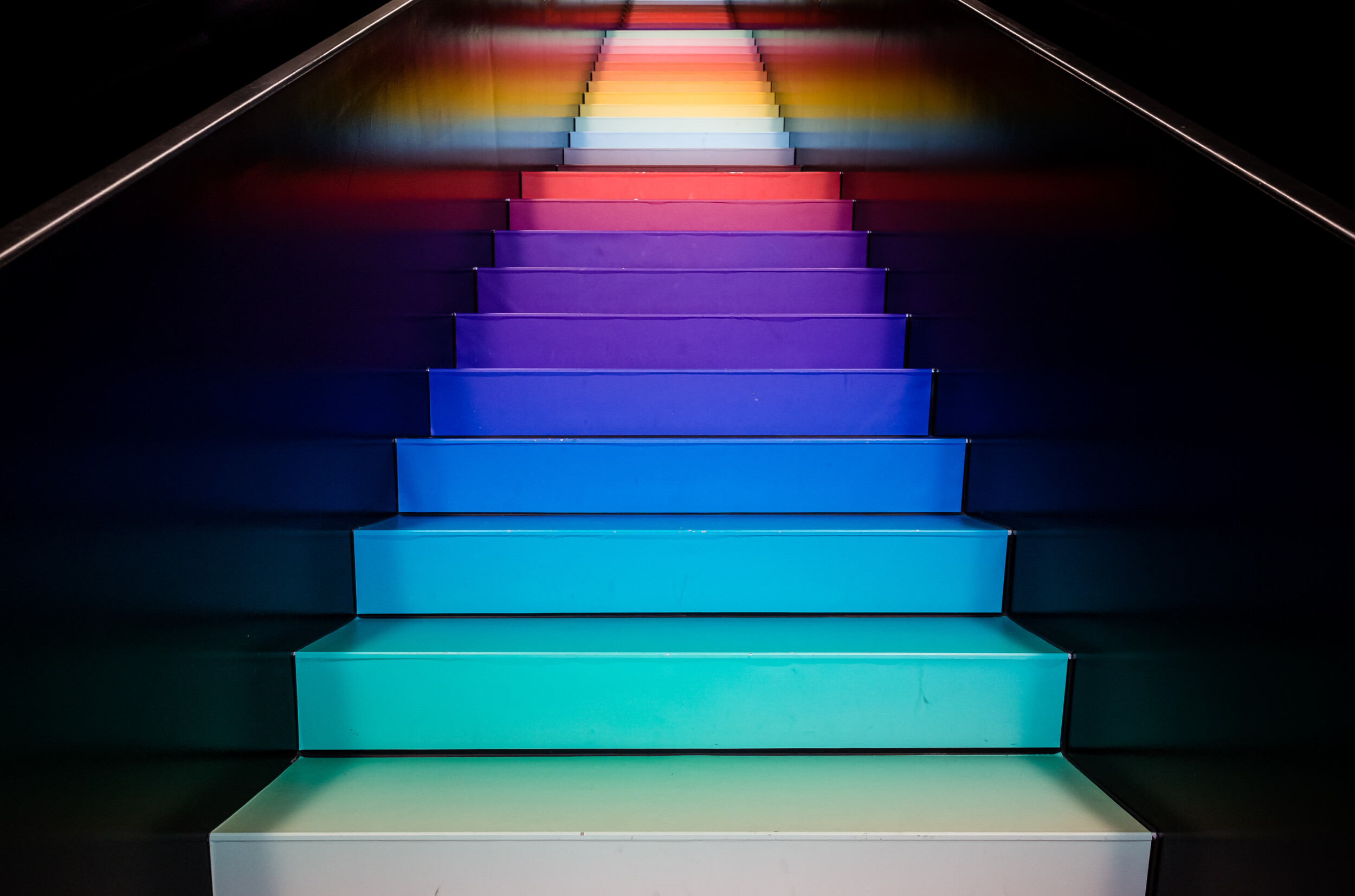 Bold Wall Sconces
Illuminate your staircase decorating ideas with some well-designed wall sconces to punctuate the space. These will work to brighten your staircase with a stylized effect. To keep the look interesting, source sconces that boast intriguing silhouettes and scale.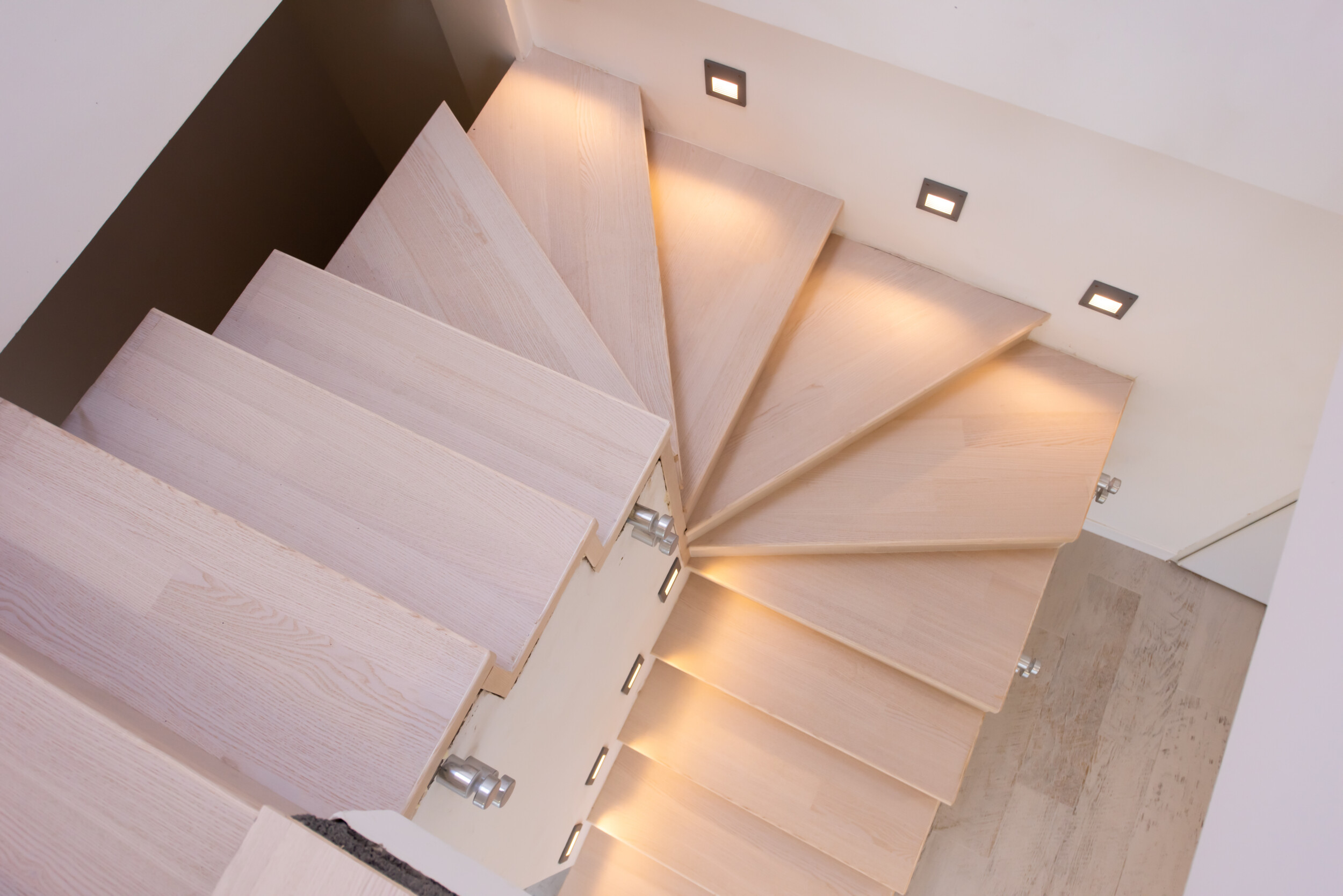 Moody Blue
A deep blue staircase will lend your home a dazzling Mediterranean feel. Since a moody blue is dark, bathe your stairway in a warm glow by bordering it with white trim to make your staircase design look as bright as possible in contrast to the blue.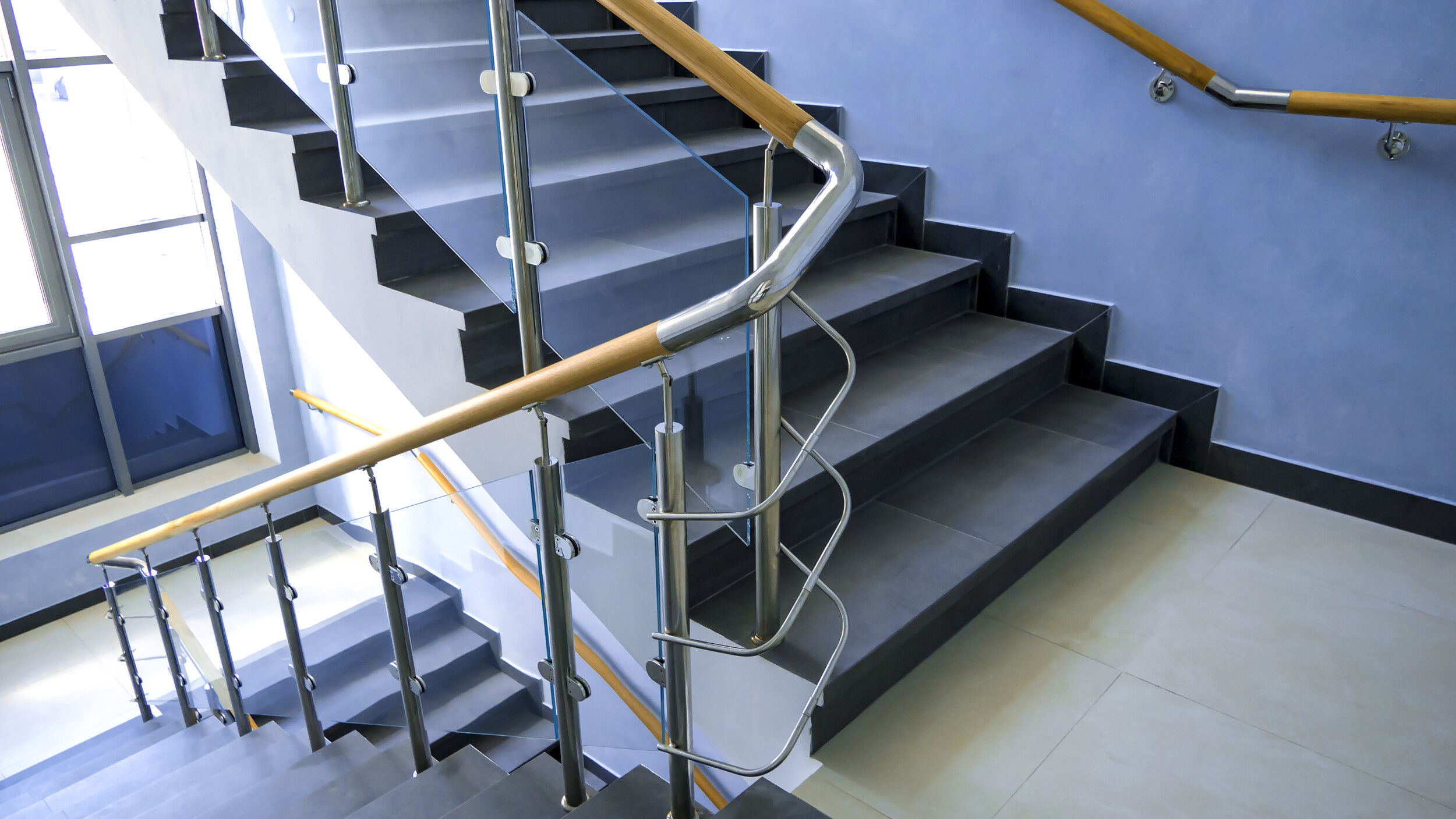 Nautical Themed
Nautically themed staircase ideas are great if you live by the sea or you just have a love for all things nautical. A length of rope fixed to the wall makes for a fun alternative to the usual handrail and an anchor mounted on the wall will only work to punctuate the look for a charming effect.
You can even paint the interior stair railings a naval shade of blue, which would look great against a white staircase and walls. But for a more unique take on a nautical theme, we love how the stairs pictured above feature just three simple painted stripes that probably only took minutes to implement.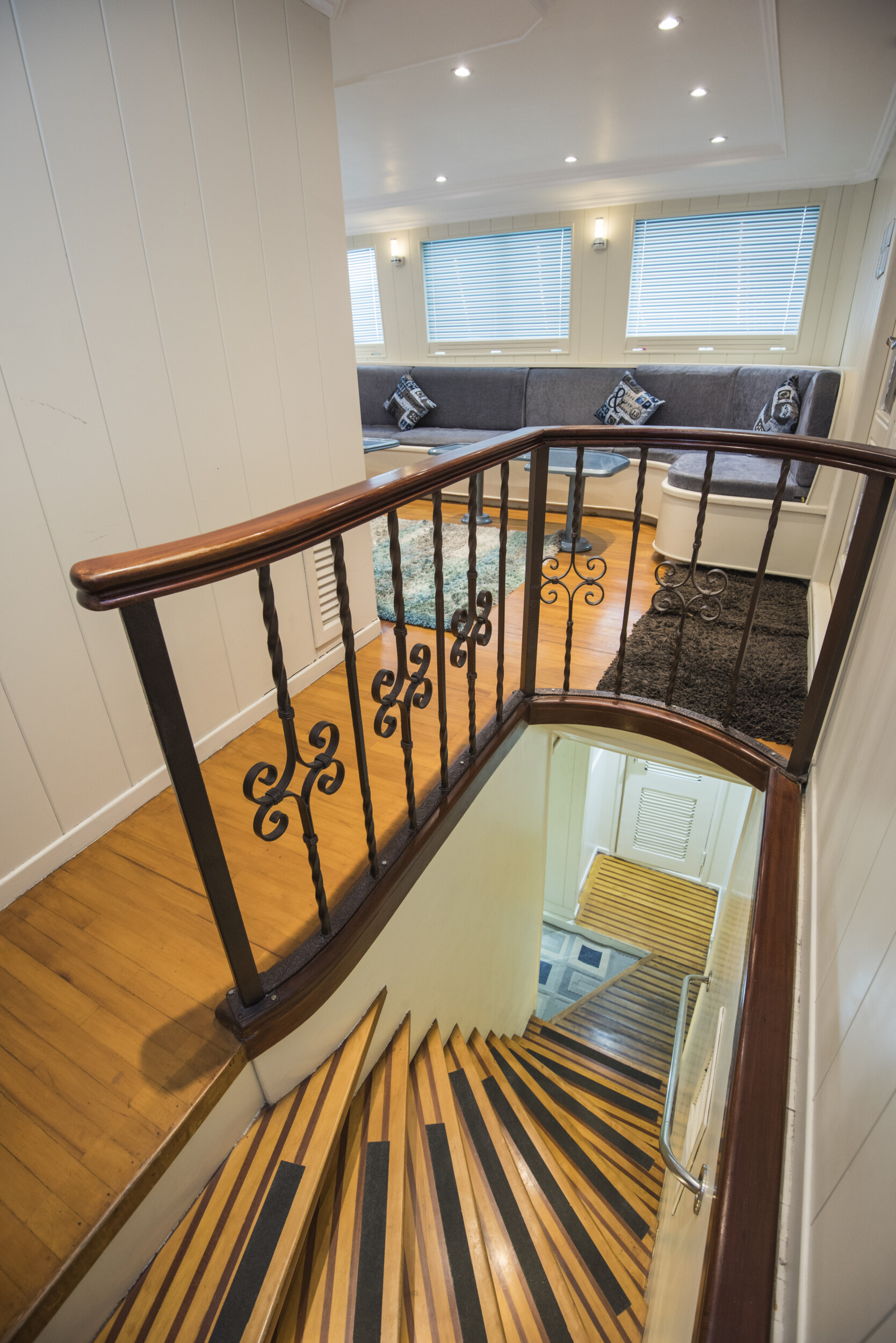 Decorative Plates
When it comes to decorative plates, where better display them than on your staircase? They'll work to add a retro-inspired and timeless vintage feel to your home, and they are a stunning alternative to framed art. Choose plates in a similar style and scale for a more symmetrical look, or mix and match them for a more eclectic, casual staircase design.
Levels Of Pattern
Don't be shy when it comes to pattern when considering vibrant staircase decorating ideas. Be bold and go for a patterned runner up the stairs and a patterned wallpaper too. Don't hesitate to mix and match different patterns to create an alluring contrast on your staircase.
A richly patterned staircase will look great, especially if it's the first thing you see when you walk in the front door.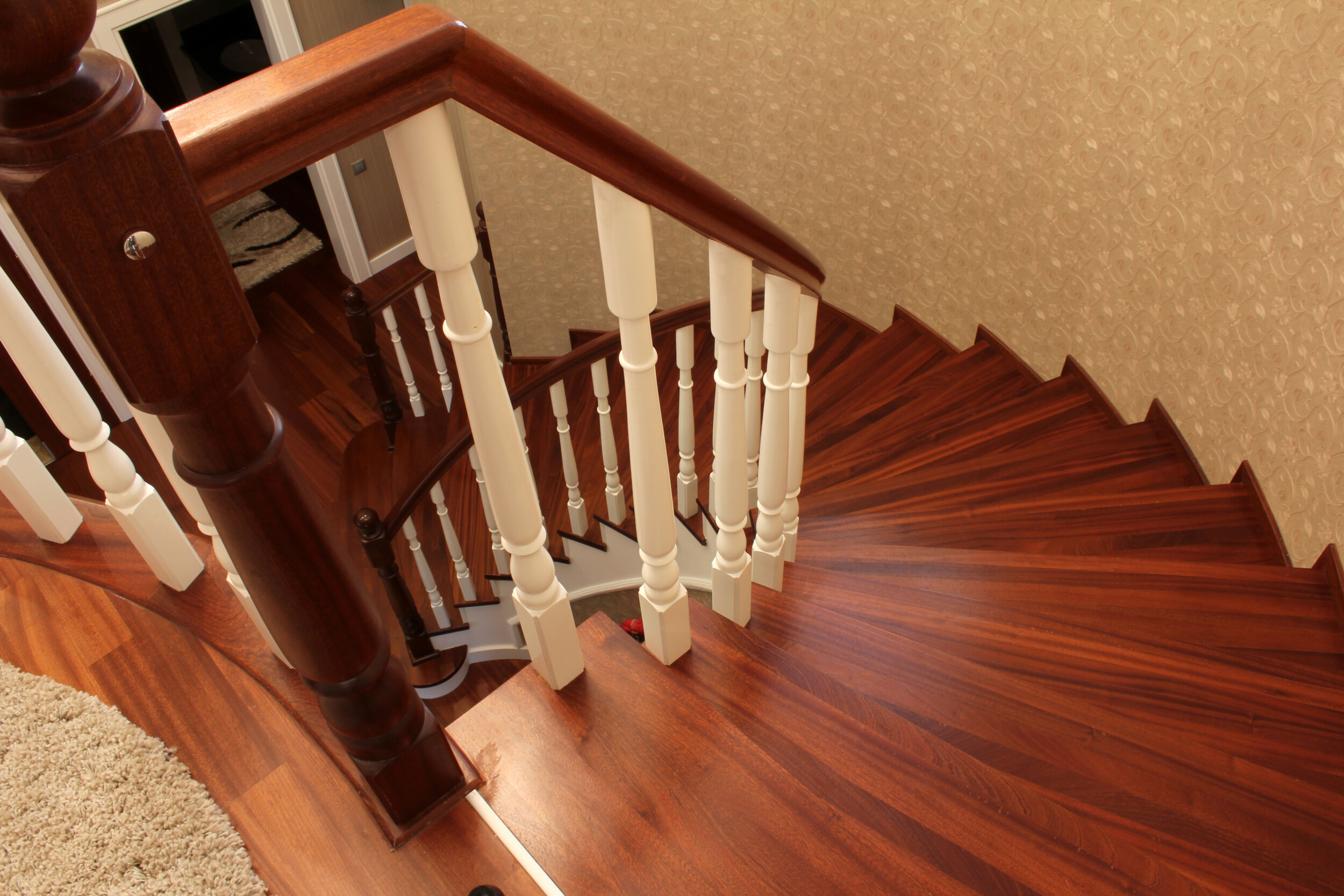 Statement Lighting
Who doesn't love making a statement with lighting and where better to do that than with stairs decoration? A large, impactful pendant light will make for a sophisticated effect, either at the top or the bottom of the stairs – something bold, or bright and colorful is sure to make your home feel all the more inviting.
If you are looking for something slightly more understated that still leaves a lasting impression, then how about a petite vintage chandelier? As when it comes to lighting ideas, there are an endless amount of directions you can go.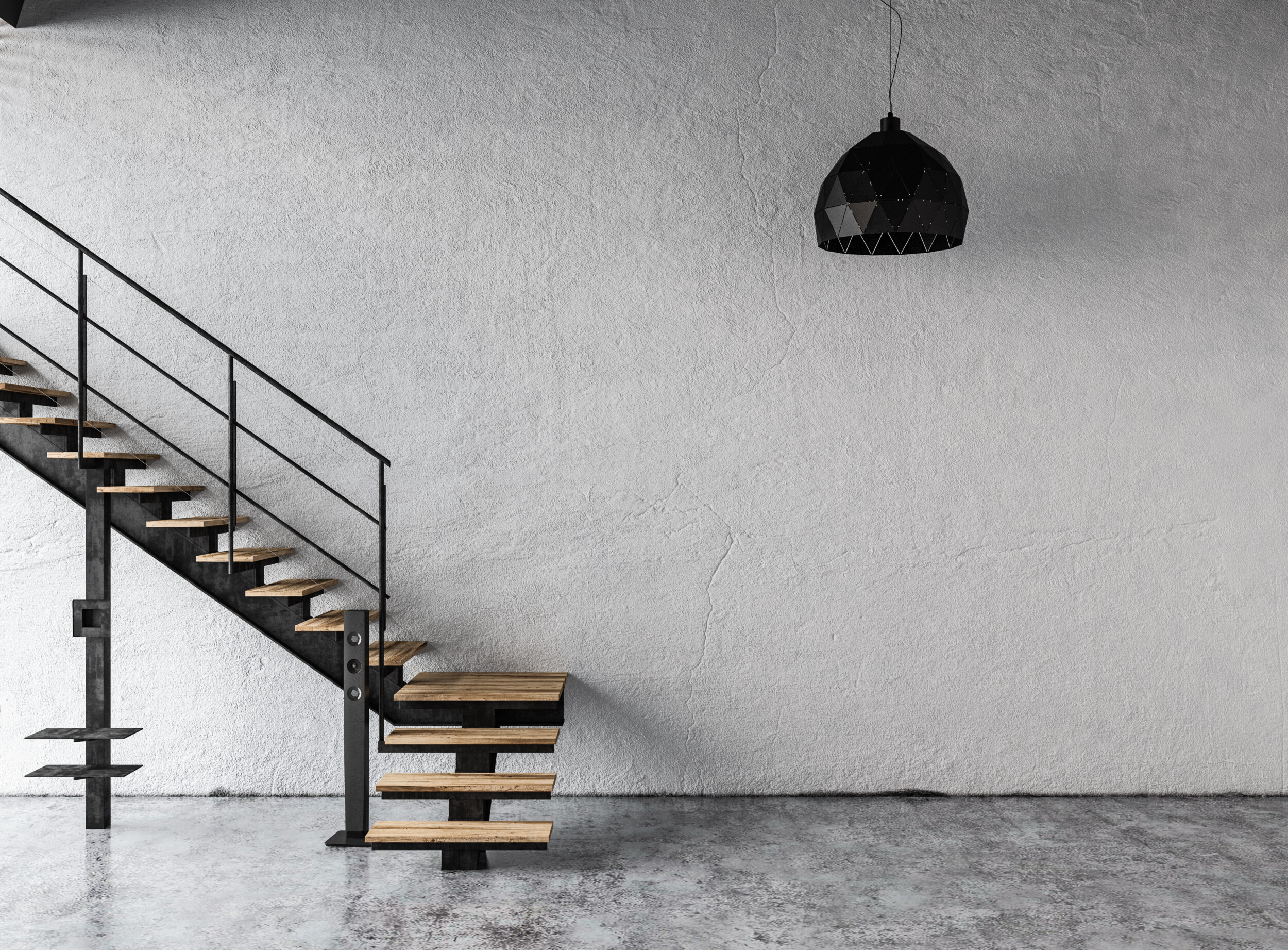 Black and White
If you want decorating ideas for stairs and hallways that are timelessly elegant without being too imposing, then a black and white design will make for a stunning and impactful look. Go for white walls and painted black interior stair railings to add depth and a sense of everyday glamor.
Team white walls with minimal black accessories and a print in black and white to make the look come alive.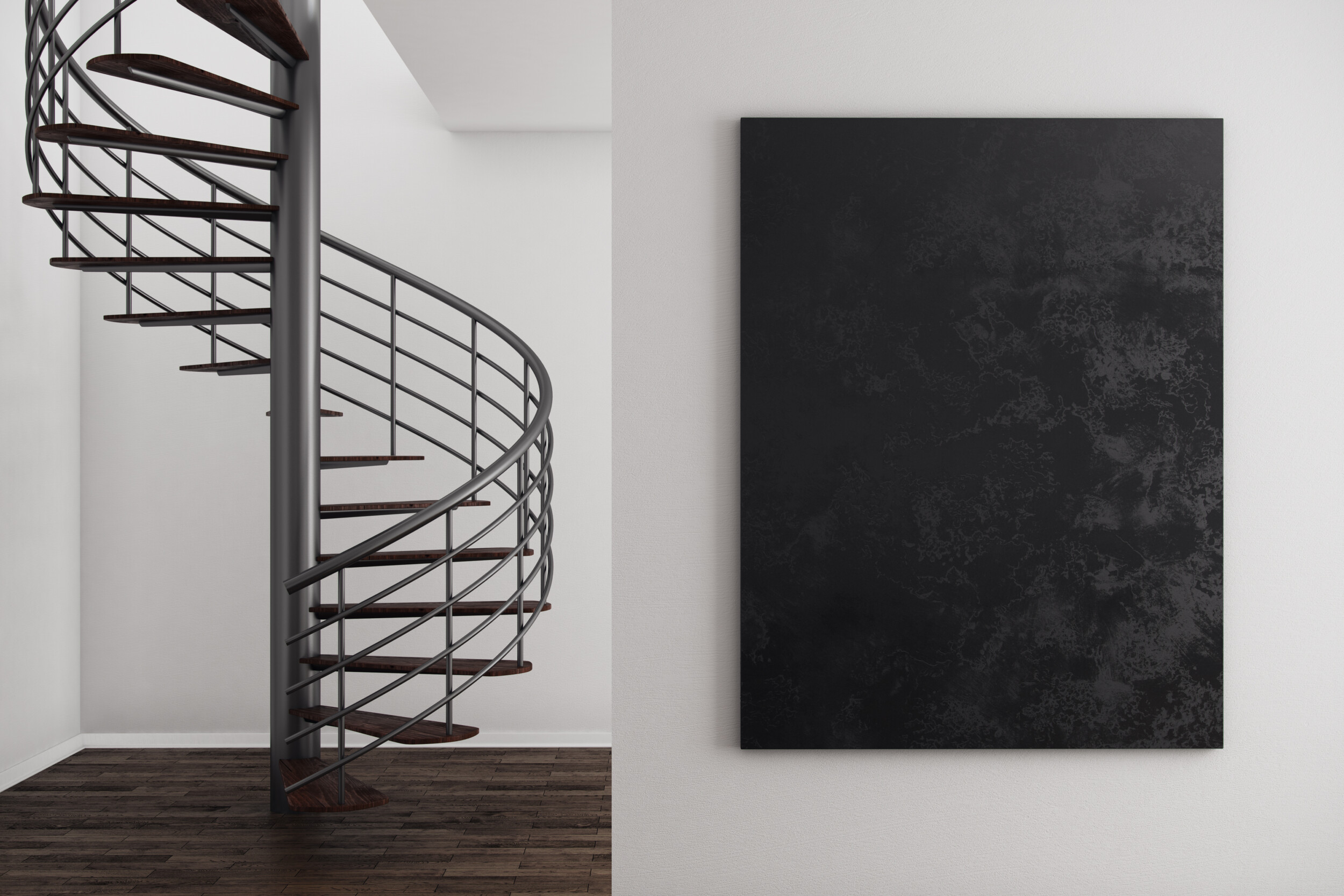 Vibrant Wallpaper
Make a unique and mesmerizing impact with a unique, bold, large-scaled wallpaper. There is no better place for this than in staircase design; it's a small, transitional area, so it can a wild and bodacious print with ease.
Choose an intricate geometric design with metallics, or a bold floral pattern boasting plenty of riotous color. How about a wallpaper covered in jungle-dwelling animals? Or an abstract paper like the one featured above?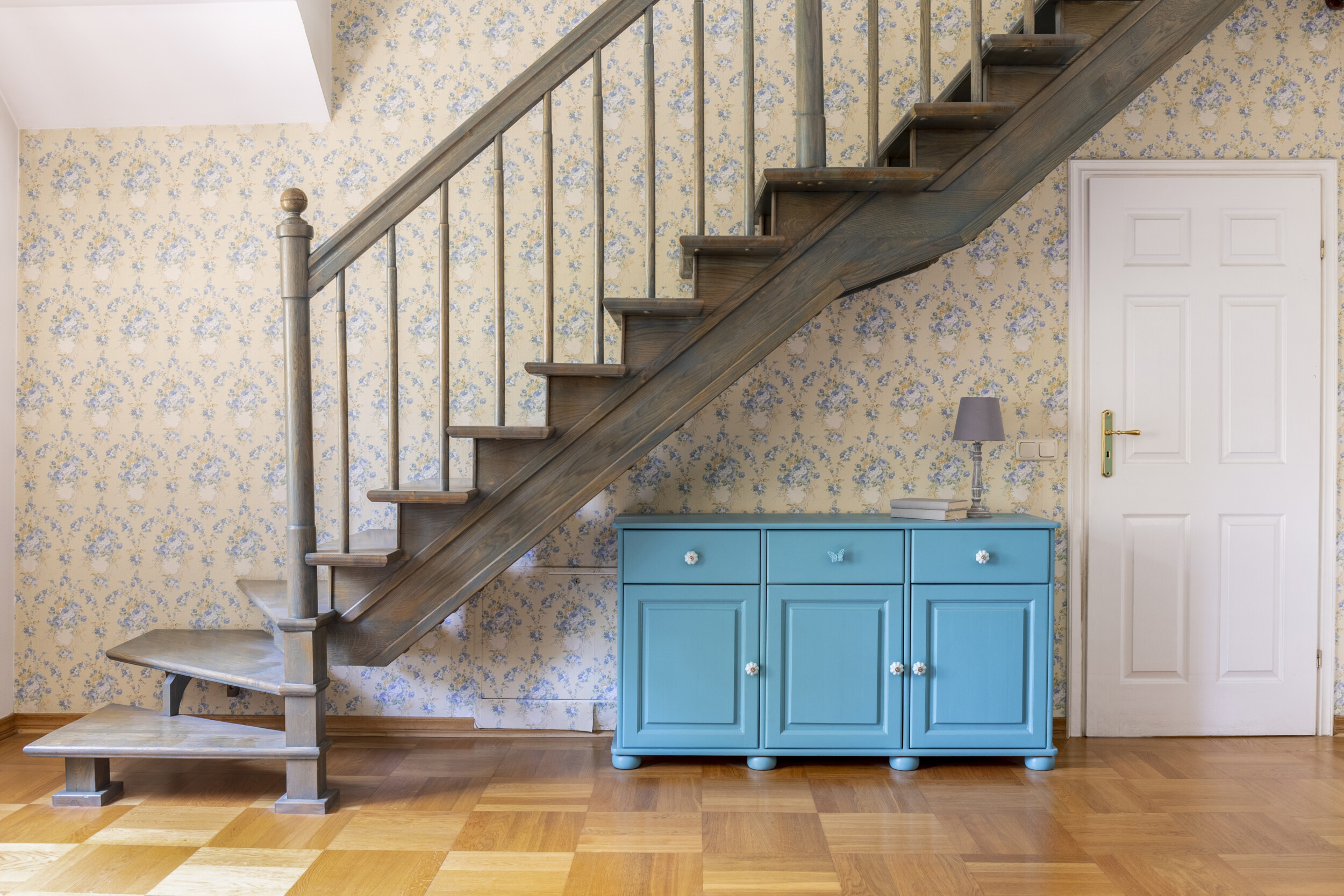 The Strength Of Gold
For an elegant take on modern staircase ideas, a high-shine gold staircase is sure to delight. There is nothing like warm gold to make a space feel inviting, and it will your stairs decoration all the more glamorous. Go for a soft, neutral wall color and adorn it in pieces of art framed in gold.
A gold framed mirror would look great as well, as would a gold chandelier. Keep the rest of the space muted, so all the focus is on the accessories. Or go for a highly impactful route by investing in a brass staircase.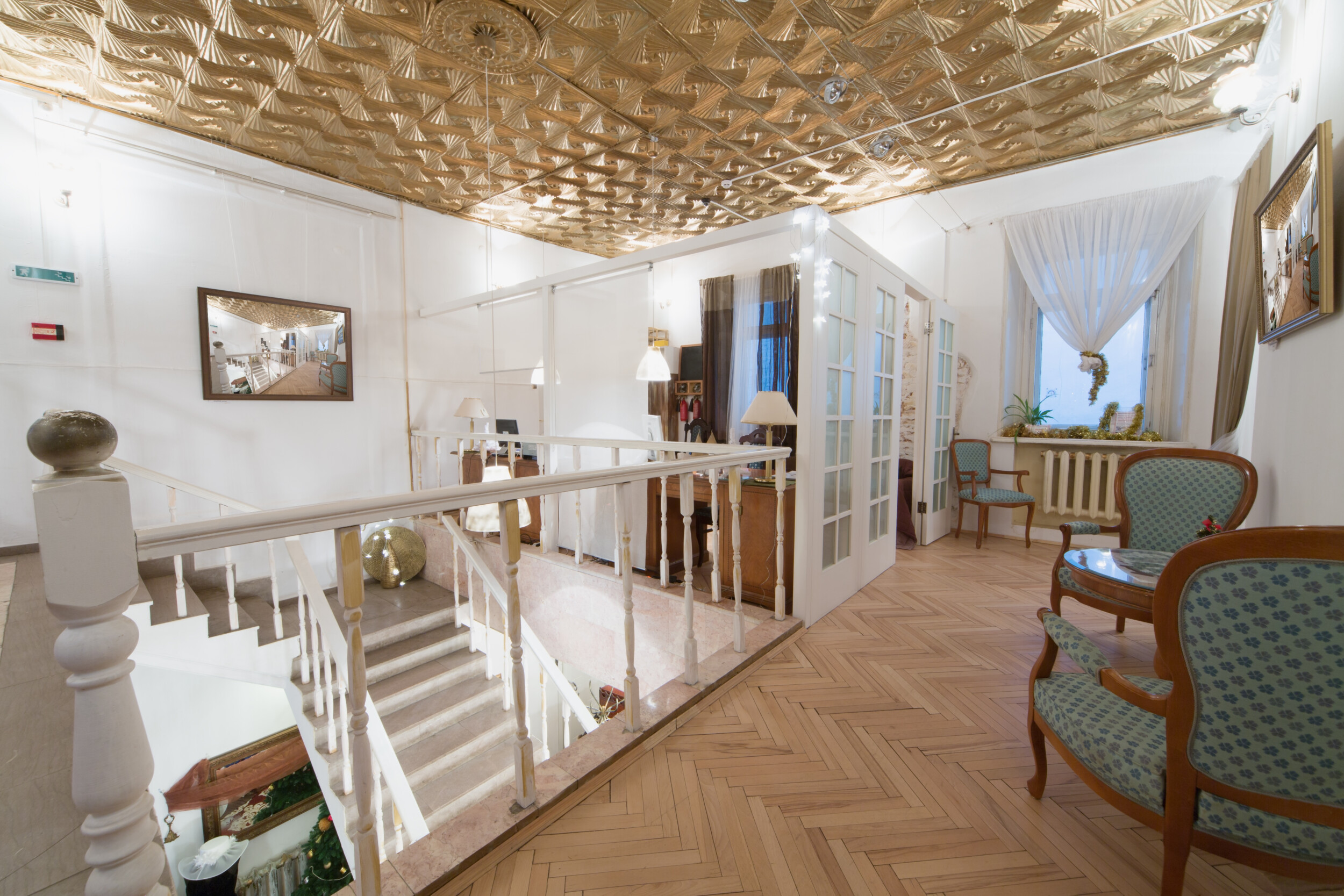 Steel Risers
Affordable and easy to source, steel-faced risers will lend your staircase design an industrial note while protecting them from scuffs and everyday wear and tear.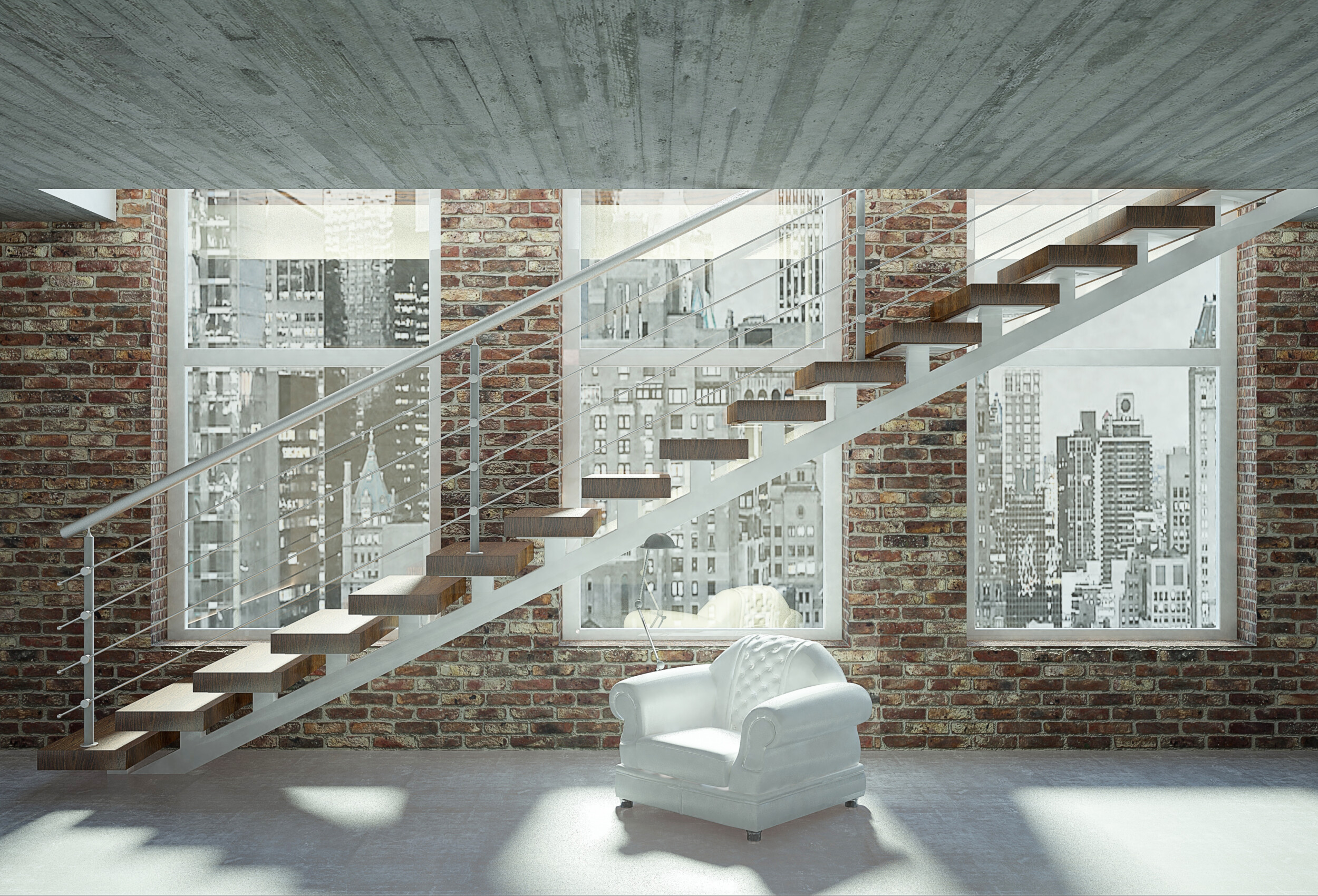 A Mirrored Alcove
A mirror will make the alcove above your landing appear larger and brighter in what would otherwise be a cold, dark, and dead space.
A Workspace Underneath
When it comes to beneficial staircase ideas, creating a workspace underneath it will make smart use of the space while giving you a somewhat private zone to work in.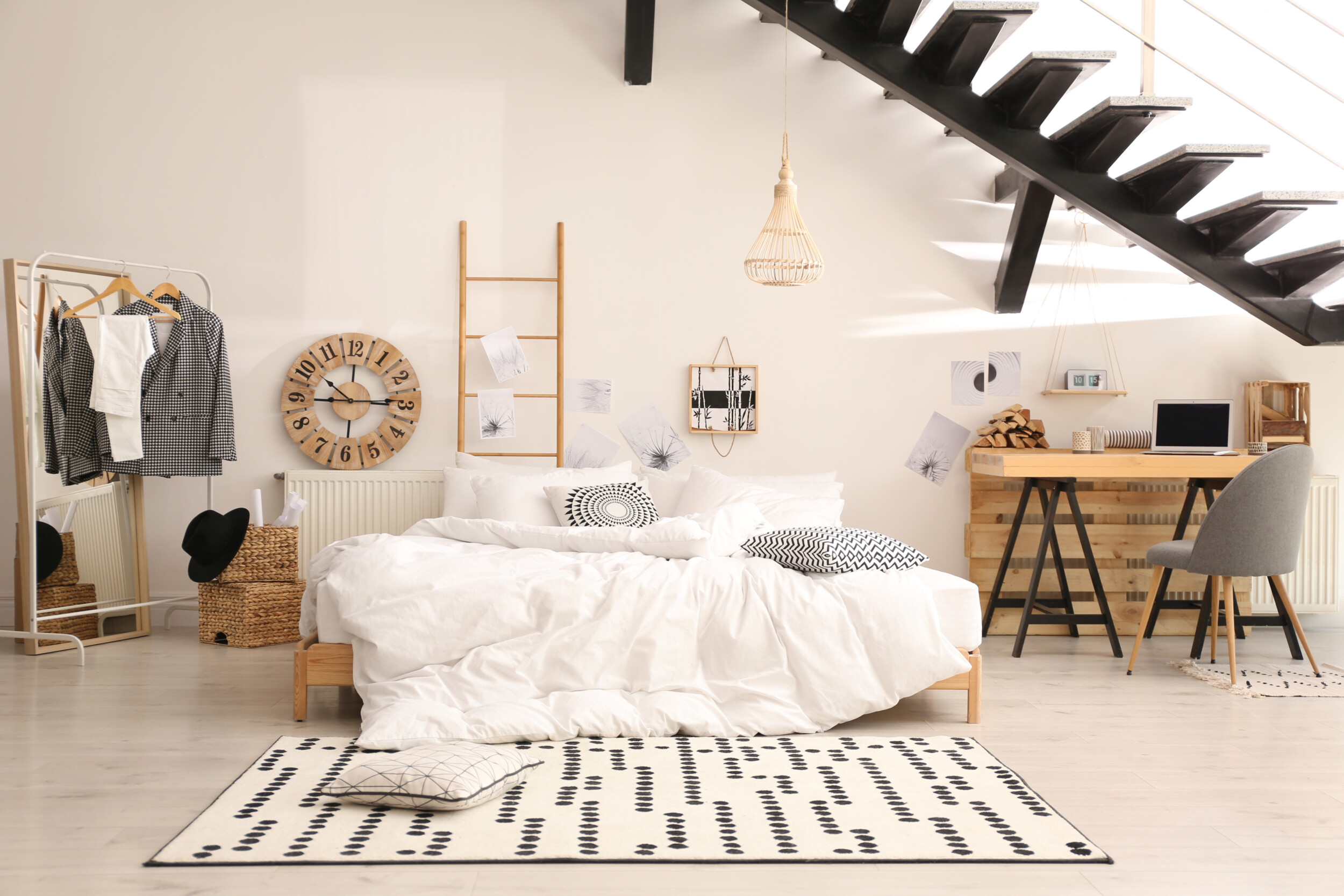 Eclectic Staircase Ideas
Another unusual take on staircase ideas is to go for a completely eclectic and off-kilter feel by perfectly mismatching each step with a contrasting pattern. The trick to making the look work is to keep the color scheme limited to no more than three hues as you don't want to confuse the eye and come off as heavy-handed.
A Sculptural Alcove
With a small investment, you should be able to bring in local contractors and renovation specialists to help you create an elegant alcove to display your favorite sculpture with ease.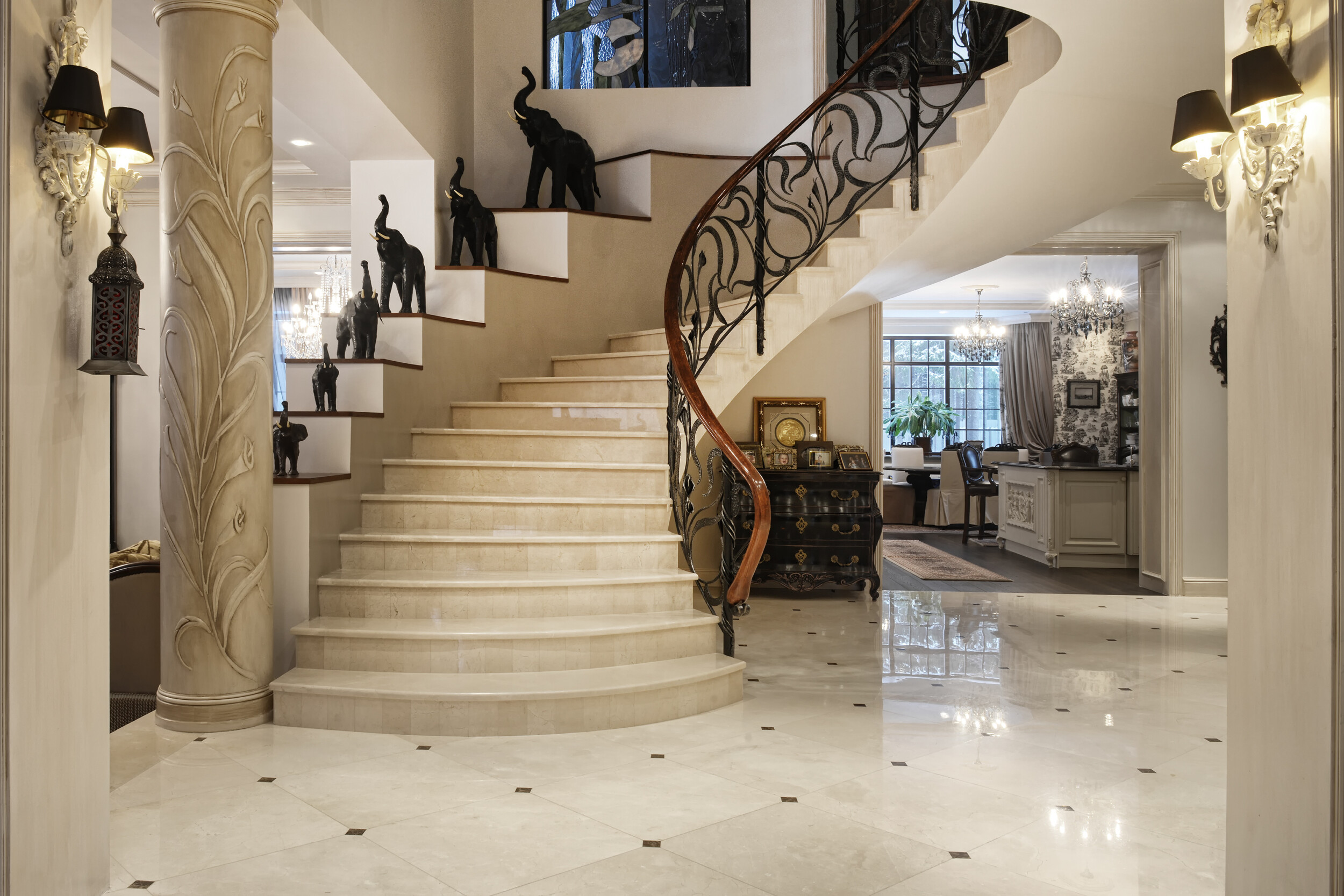 Mirrored Staircase Ideas
Take a cue from Coco Chanel's legendary Parisian flat and line your staircase with floor to ceiling mirrors for the ultimate in brilliant elegance.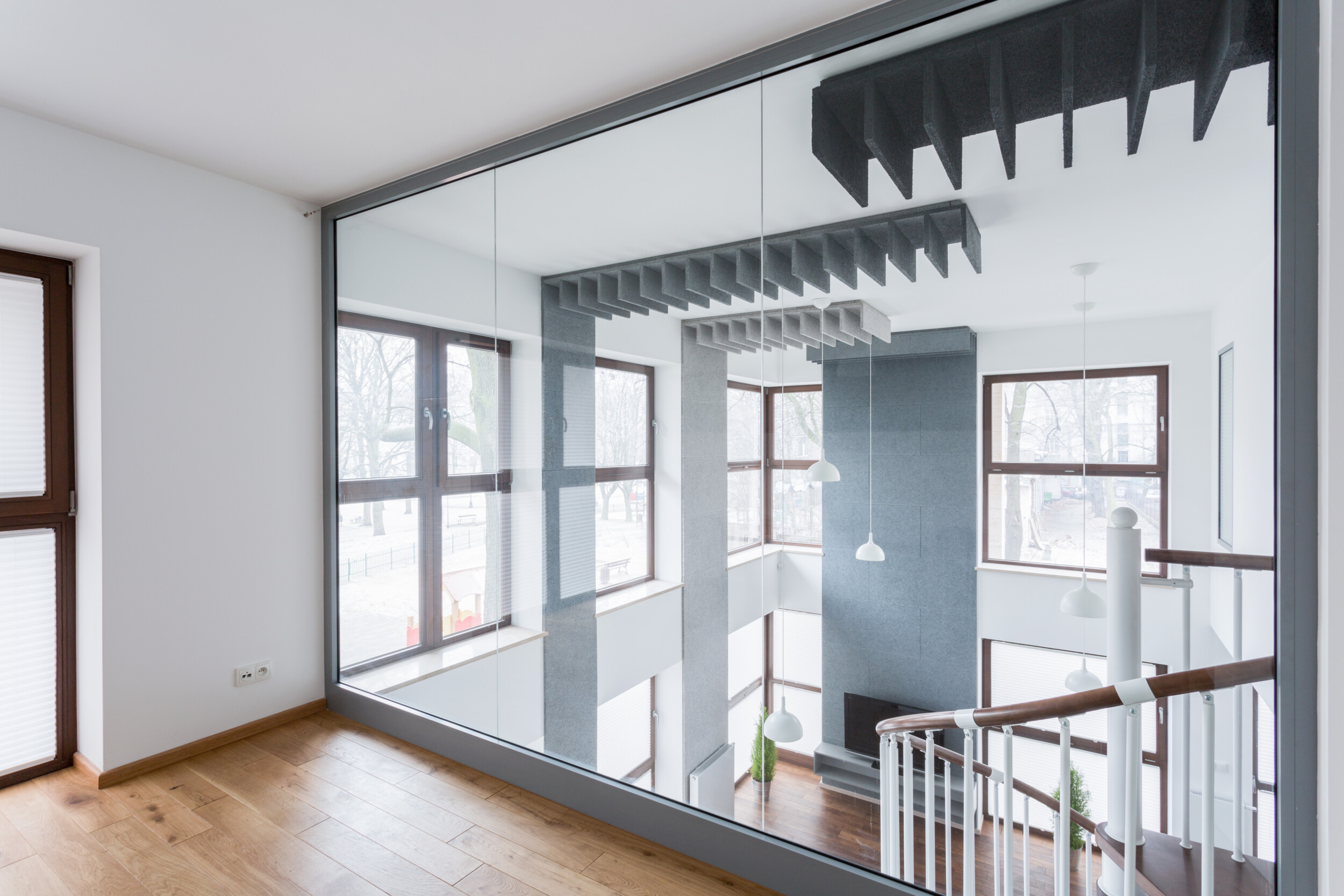 A Glass Railing
Another take on modern staircase ideas that'll leave your home feeling open is to construct a glass banister that'll boast cool allure for years to come.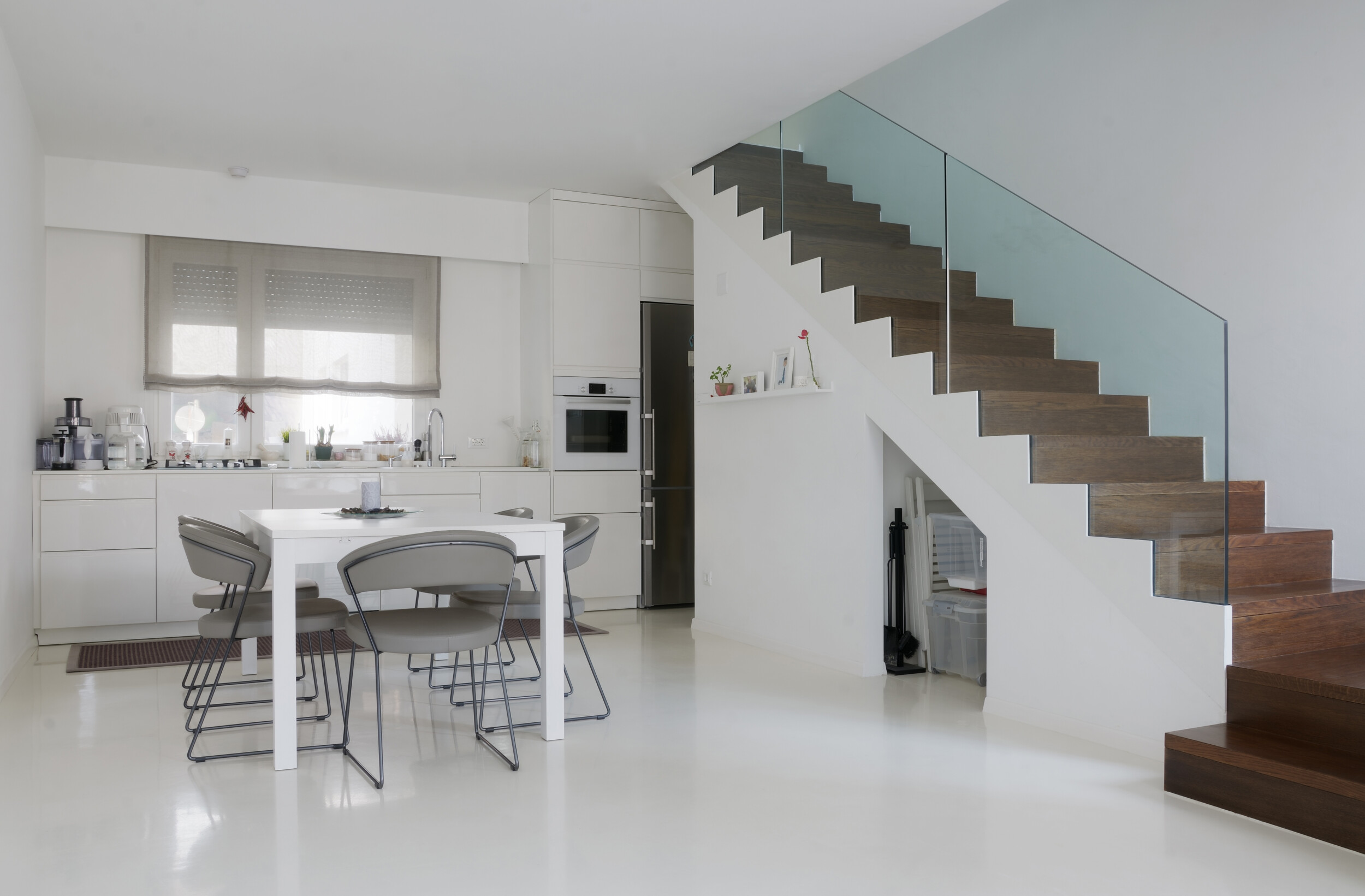 A Space For Plants
Even if your landing isn't illuminated with natural light, it is a great area to add easy to manage plants for a cozy atmosphere.