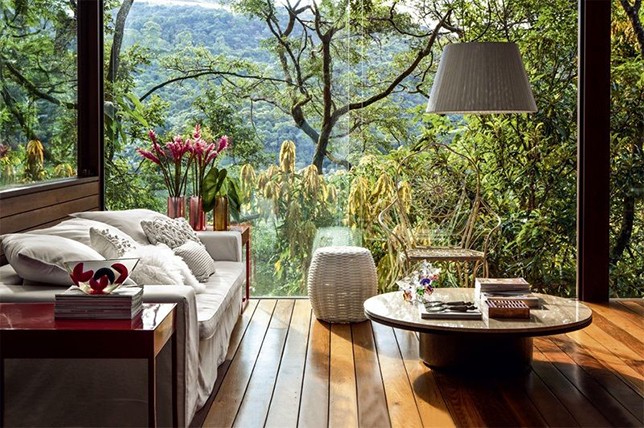 Summer is just around the corner and with all the fun that comes with summer, how about having some fun with interior design? Summer is a time for fresh vibes, new ideas, and more energy, so why not let this spread into your home and your summer interior designs? Here are our top 10 sizzling summer interior design trends to follow.
Natural Fibers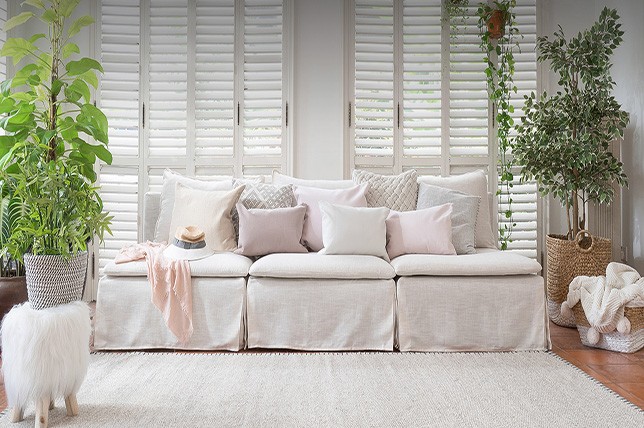 Using natural fibers in interior design never gets old. They are back big time and one of our top summer interior design ideas. We're using natural fibers in more interesting ways than we ever did before and there are so many pieces that'll bring the natural look into your home. They're great for adding texture to your design and are an excellent talking point. Keep an eye out for gorgeous handmade cushions and rugs. Raffia is making an entrance and it's new to the world of interior design trends! It's being used to make material for cushions, curtains, and upholstery, as well as feature lighting and even furniture.
Granny Patterns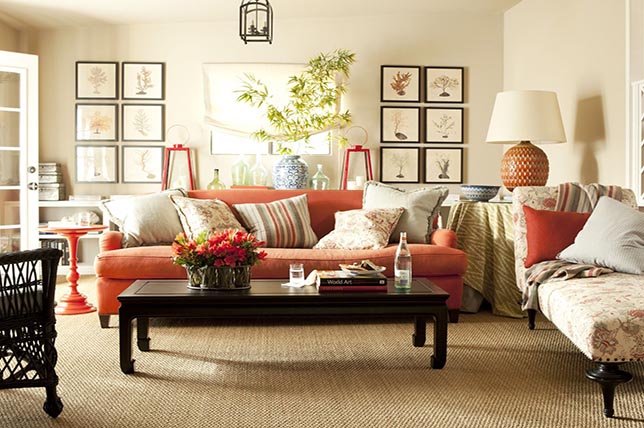 Summer used to mean out with the old and in with the new, but not this season. Old fashioned is the new fashion when it comes to summer interior designs. But what does the term 'granny patterns' mean? Think floral patterns, busy fabrics and plenty of trim. Keep this look up to date and fresh by selecting more modern-style fabrics, but pattern is key here. You want your interior design ideas to be busy and you want them to be colorful. Focus on patterned sofas, cushions, curtains, and wallpaper to bring nana chic into your home.   
Nautical Themes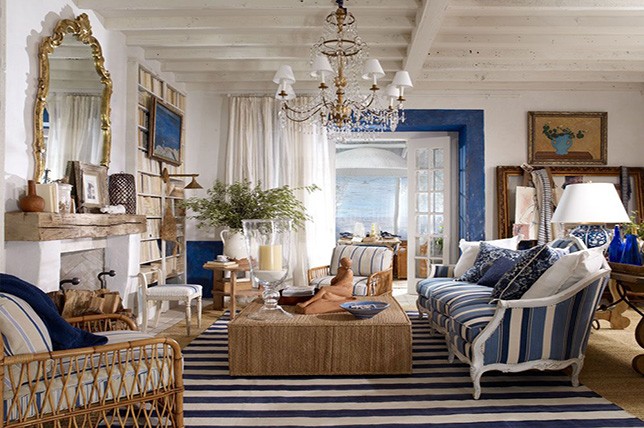 Blues, grays, and whites are big on the interior design scene this summer and we can't get enough of them. Add reflective elements to your room with a nautical mirror – think portholes, rivets, and rope. The natural textures that come with a nautical theme are a great way of breaking up the color palette. Grey, white and blue can all be strong colors and introducing natural materials such as wood will make a huge difference to your design. Don't be afraid to go bold with distressed woods and dark colors on your interior design voyage.
Tropical Trends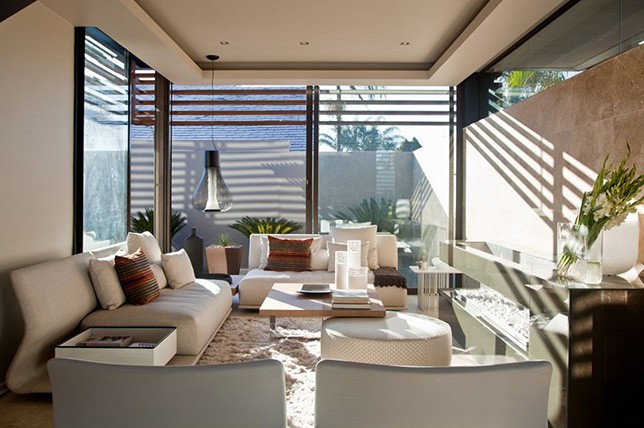 Summer is all about bright colors and fresh vibes, and 2018's tropical interior design trends encompass that entirely. From pineapple print cushion covers and citrus themed curtains to tropical palm wallpapers and upholstery; tropical is topical this season. Green and yellow hues brighten up your home and help you embrace summer; white backgrounds help colors pop and stop prints from being overbearing. If you're shy about bold print, start off small with cushion covers and art to brighten up the place – your summer interior designs will soon be full of palm fronds.
White, White, White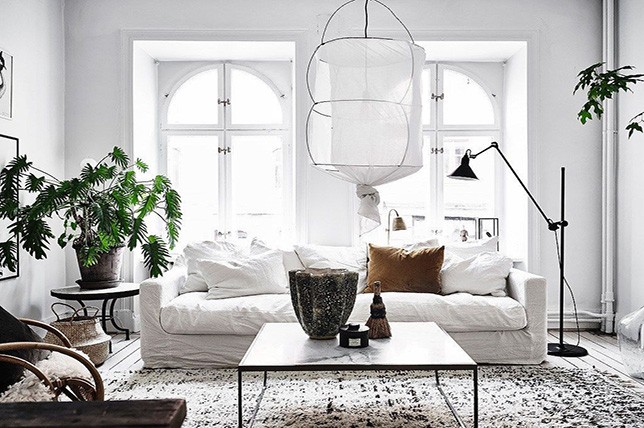 When does white not look super classy? White brightens up any space and helps your room look stylish. White on white is taking this season by storm, and interior design after interior design is light, bright and white. Some of you may be fearful of light colors, but don't be afraid! Research your materials and you'll soon find plenty of stain resistant and cleanable fabrics on the market. Accent white rooms with dark wood and natural tones here and there, to mix it up and keep the eye moving around the room.
The Muted Palette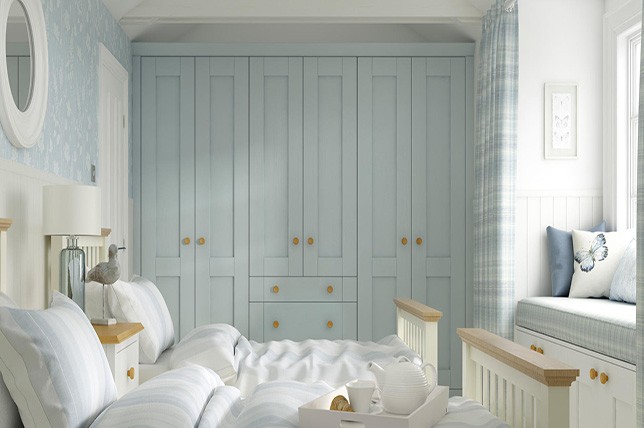 Muted doesn't have to be boring and summer interior designs are anything but dull. Relaxing greys, blues and pinks are in. Pastels are making an appearance, offset by darker colors in similar tones. Don't be afraid of darker colors; there's often a fear or them making a room look smaller but balancing your dark wall coverings with light colored furniture makes all the difference. Muted and relaxed interior design ideas are just as beautiful as bold and vibrant interior design trends. A muted palette gives you plenty of scope for texture that you might not use in more colorful designs.
Boho Chic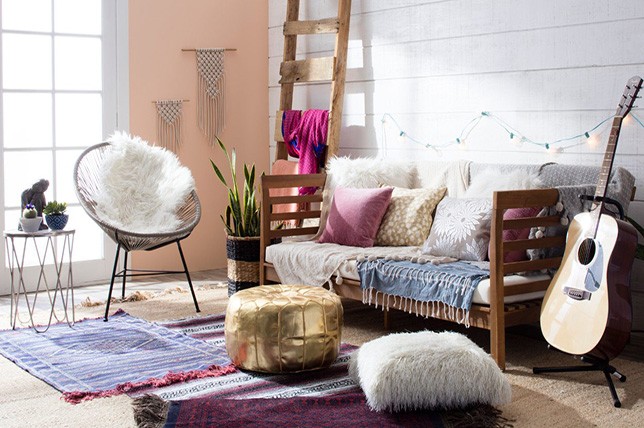 How many times has this look come around? Well, it's coming around again and it's one of our top summer interior design ideas. Neutral rooms with bohemian accents and Moroccan-inspired statement pieces are the way to go. This style is casual and on trend at the moment. Creating a relaxed vibe in a room, where you can be at home and comfortable in a beautiful space. Plants, woven textiles and splashes color are musts for boho chic interior design. Woven baskets look beautiful the corner of a room and brightly colored Moroccan-style cushions will add a blast of fresh color.
Brass and Bronze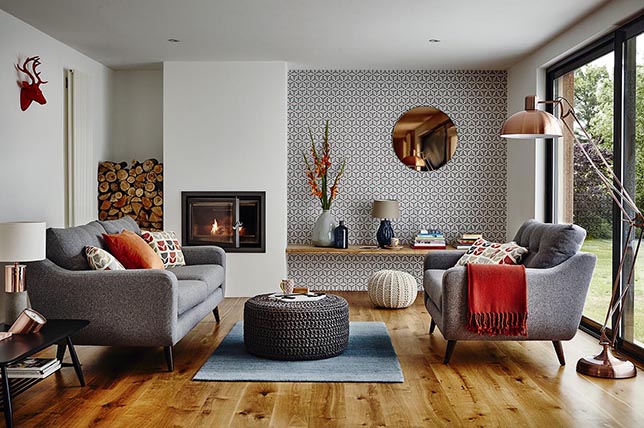 Brass is back and as beautiful as ever in summer interior designs. Copper, brass and bronze accents are going strong, adding a classy splash of color to any room. Brass taps and light fittings look gorgeous in the kitchen and bathroom, and copper pots and pans are both beautiful and practical. Brass door handles look stunning on white cupboard doors and bronzed photo frames make for a wall with real wow-factor. Don't hold back on mixing different metals together in the same room, particularly in the kitchen. Stainless steel accompanies bronze tone, giving your space a homely and 'lived in' feel.
Outside, Inside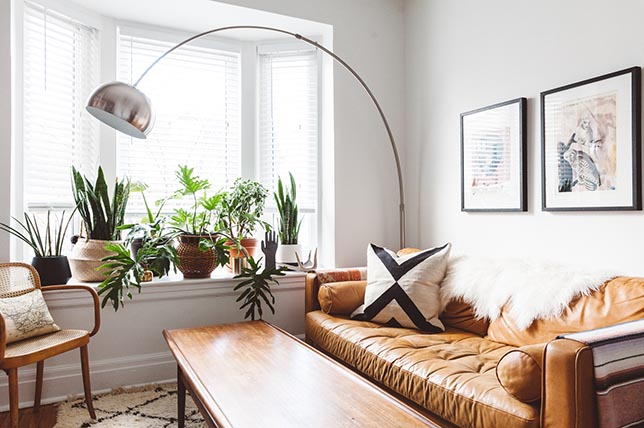 Bringing the outside, inside is an up and coming interior design trend this summer. Whether it's furnishings made out of natural materials, prints featuring leaves, trees, and flowers, or an abundance of plants; bringing the outside in is all the rage for interior design trends 2018. Allow more and more plants into the home by bringing your outdoor summer décor indoors, by popping them on any surface you have available. Larger plants can reside in the corners of rooms, while smaller flora is placed on windowsills and coffee tables. If you haven't got the time or the inclination to water plants, invest in some plastic versions (you can get some very realistic ones these days).
Pops of Color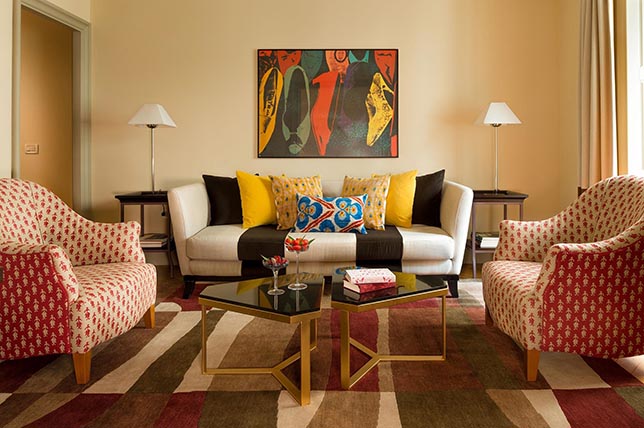 Pops of color are always popular interior design trends, but they're getting smaller and smaller. Think wallpaper with a small, yet bright pattern on it and the same goes for soft furnishings like curtains and cushions. Painting chair legs a different and contrasting color is a great way to sneak in a bold statement (as well as a great summer design trend) and it's something you can do yourself if you are into DIY and creating your own interior design pieces. Mix and match textures and patterns with this look, but make sure you don't overwhelm the room.
All images via Pinterest