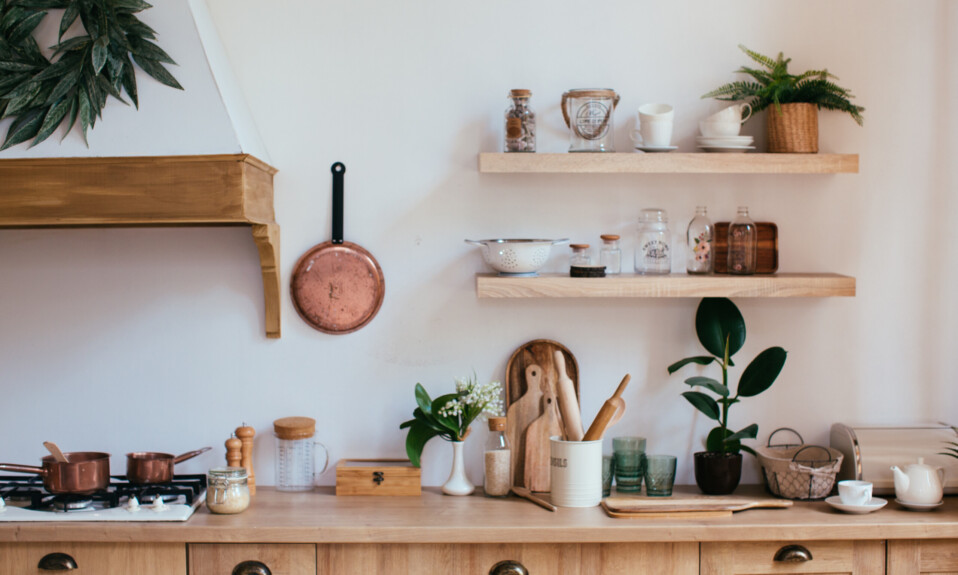 When it comes to kitchens, sure, a modern approach is universally appealing. But then again, so is a farmhouse kitchen as its also equally timeless in style. But how do you nail farmhouse kitchen decor without being too literal? After all, the feel of living in a barn can only be so practical.
There are plenty of design elements that will propel your kitchen from an ordinary kitchen space to a stunning farmhouse kitchen. Farmhouse kitchen decor is all about celebrating the natural elements of a home with warm tones and the practicality that a farmhouse kitchen is known for. Farmhouse kitchen design ideas are comfortable, cozy, and warm, but most of all they are inherently inviting, ensuring your kitchen space to be the hub of your home and your favorite place to be. So to help you tune into those key features, we turned to Décor Aid interior designers for their takes on the best farmhouse kitchen decor ideas to consider.
A Modern Spirit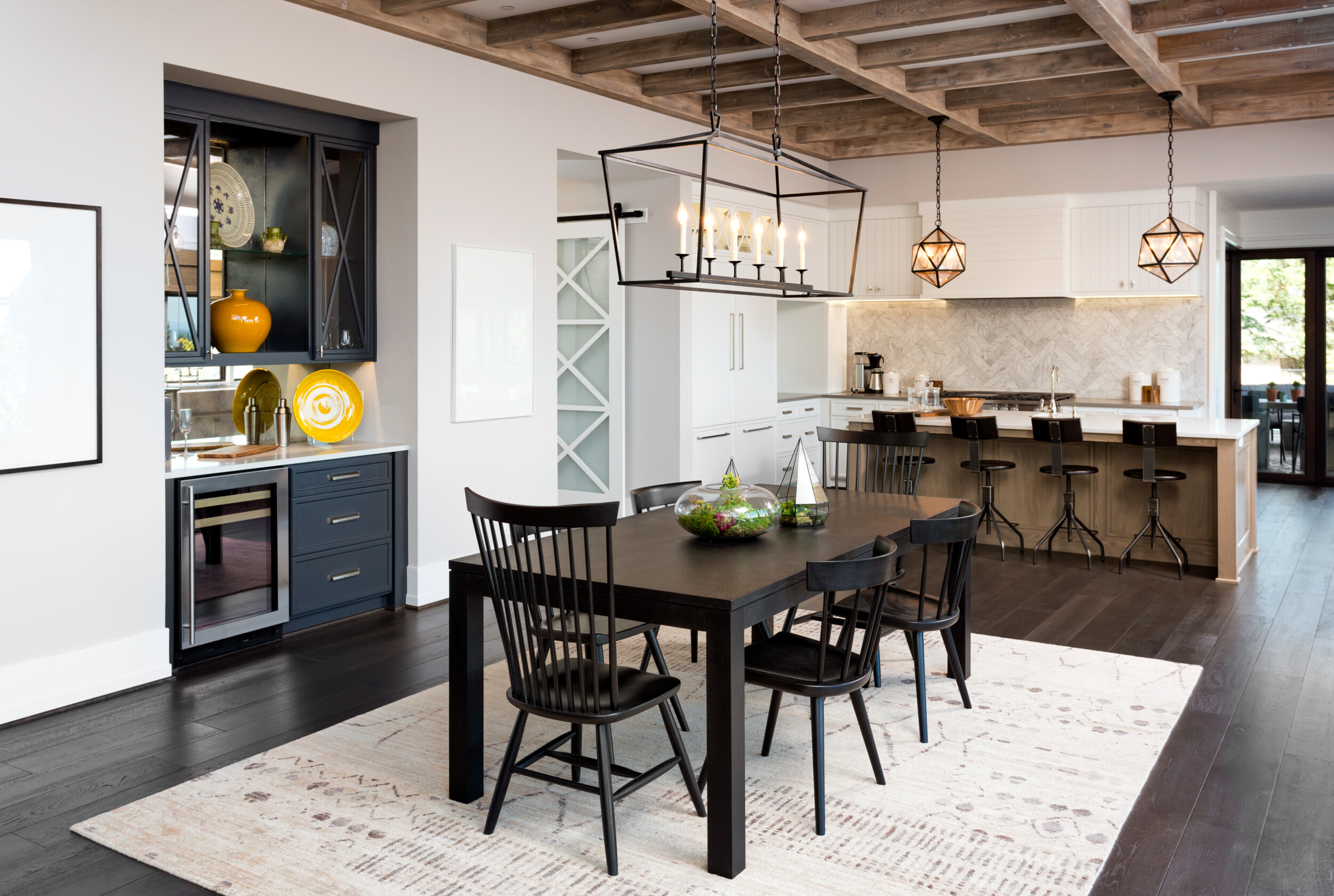 Because a kitchen can feel outdated quicker than any other room in a home, modern elements and materials will make sure that your's feels in style for years to come.
All-White
An all-white take on farmhouse kitchen decor will be sure to make yours more universally appealing and modern without skipping out on the charm of a rustic country feel.
An Idyllic View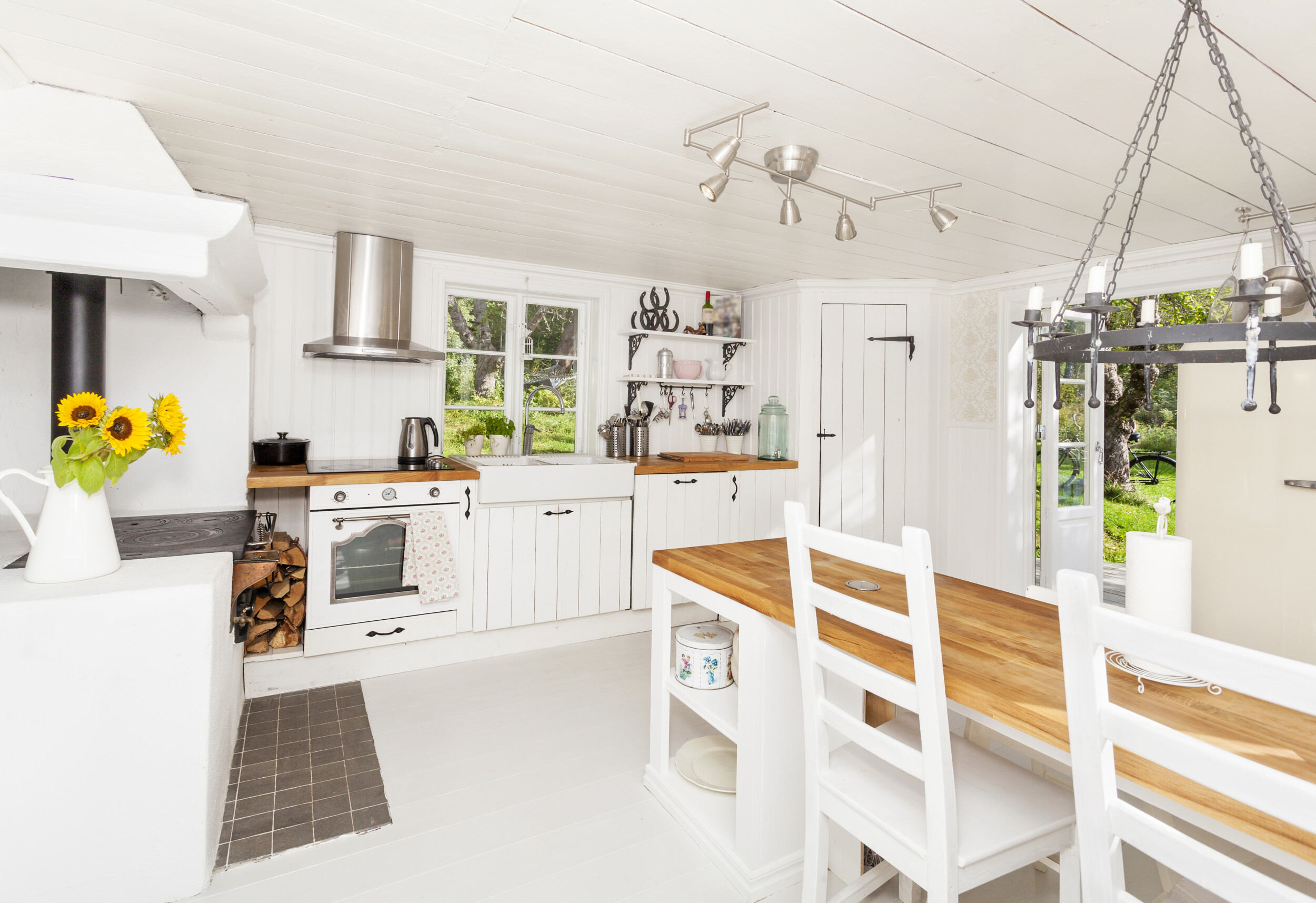 Scenery and the countryside go hand in hand, so why not highlight the view from outside with an uninterrupted pane-free window to take in the view and bring more light in?
An Open feel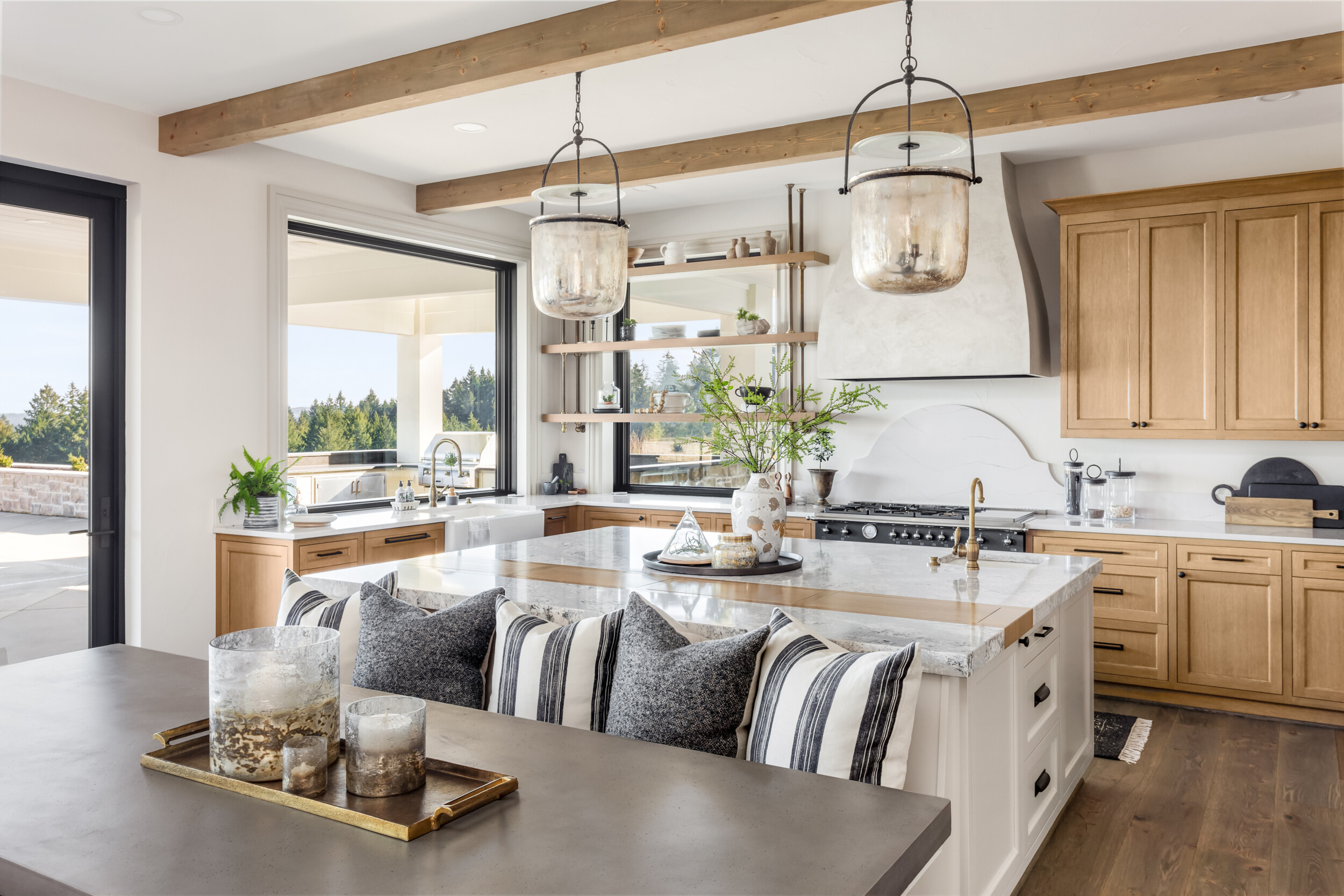 When it comes to farmhouse kitchen decor people often tend to go for dark color schemes that can make a kitchen feel closed off and smaller than it is. Instead of going for a visually heavy look, think about keeping your kitchen as open in feel as possible.
Skip out on overhead cabinetry for a lighter look and think about going for a warm neutral color scheme to make the space feel as large as possible.
Shiplap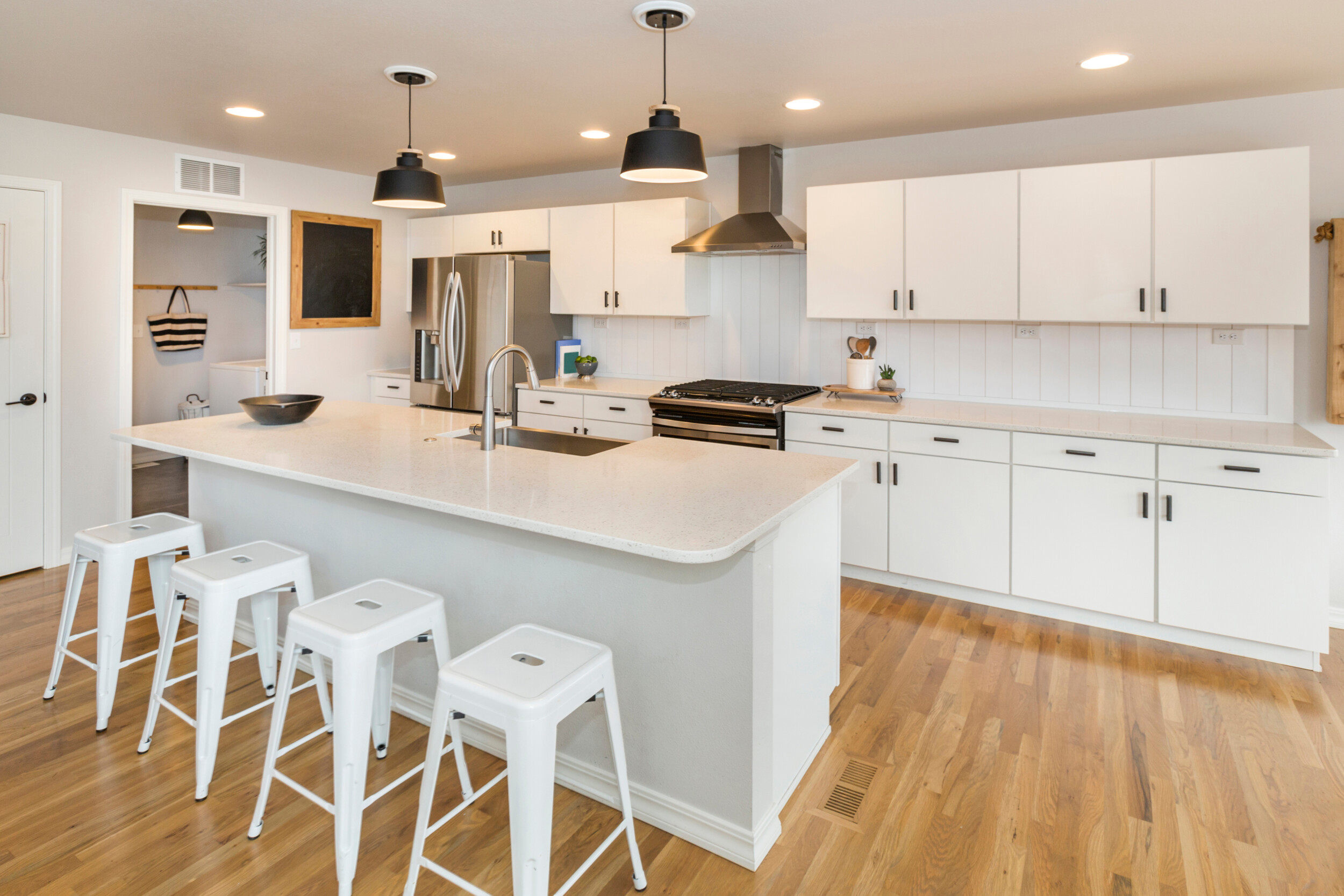 A sturdy and rugged material, shiplap is great for kitchen walls as its inexpensive and hides everyday wear and tear well. Plus its definitive paneled lines will also add extra visual interest even in all-white.
Unexpected Colors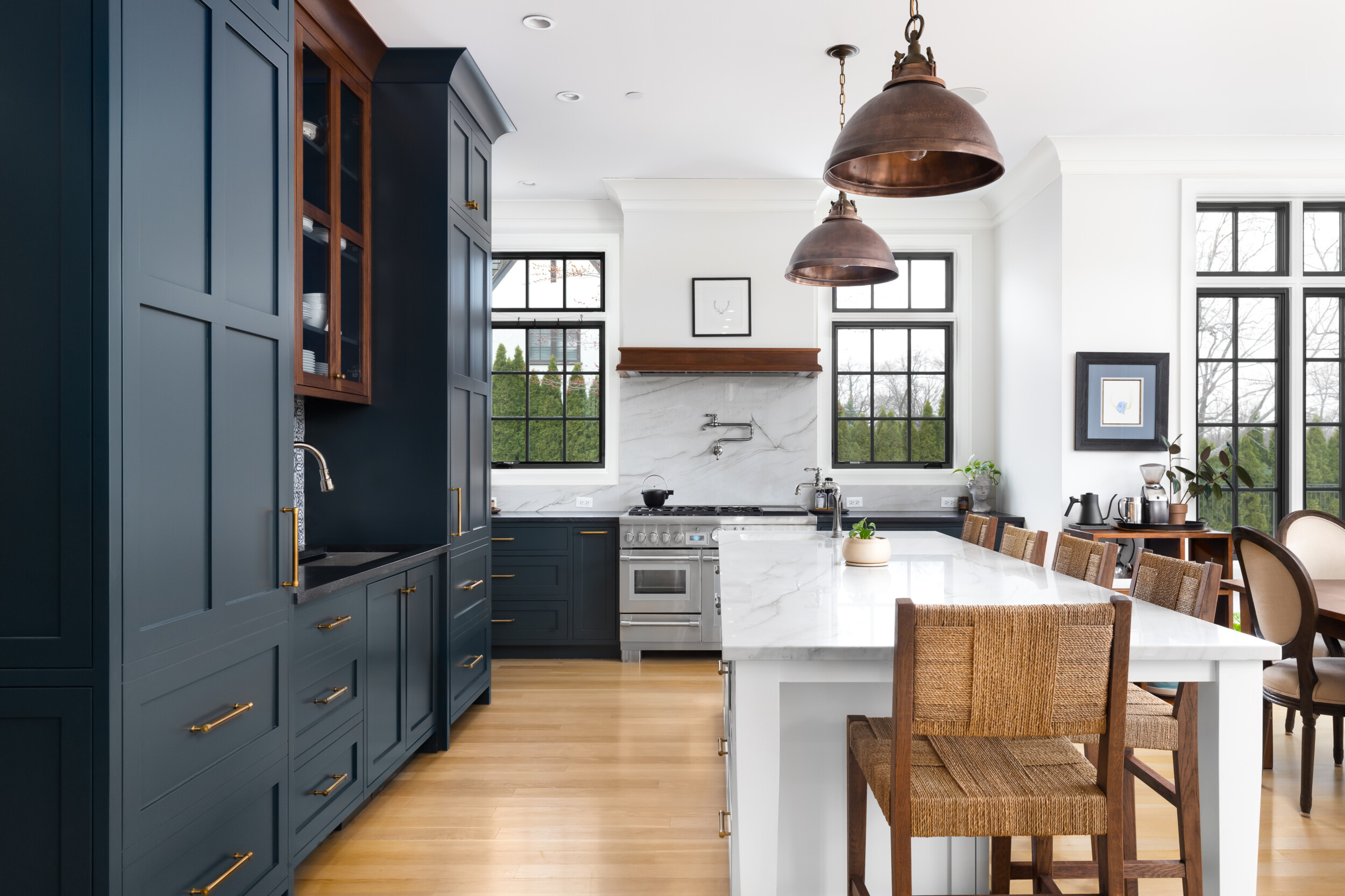 Just because you're thinking about farmhouse kitchen decor ideas doesn't mean that you can't make them fun or unique to you along the way. Instead of opting for traditional neutral or dark hues, why not consider going for the completely unexpected, like a bold, saturated pop of color?
This will, in turn, give you much more freedom and flexibility to work with as more often than not, farmhouse decor tends to be a one-note show. So think about a statement-making hue that nobody saw coming. Just be sure that you feel passionate about your choice and direction as it will be costly to update to your liking.
Striped or Checked Banquette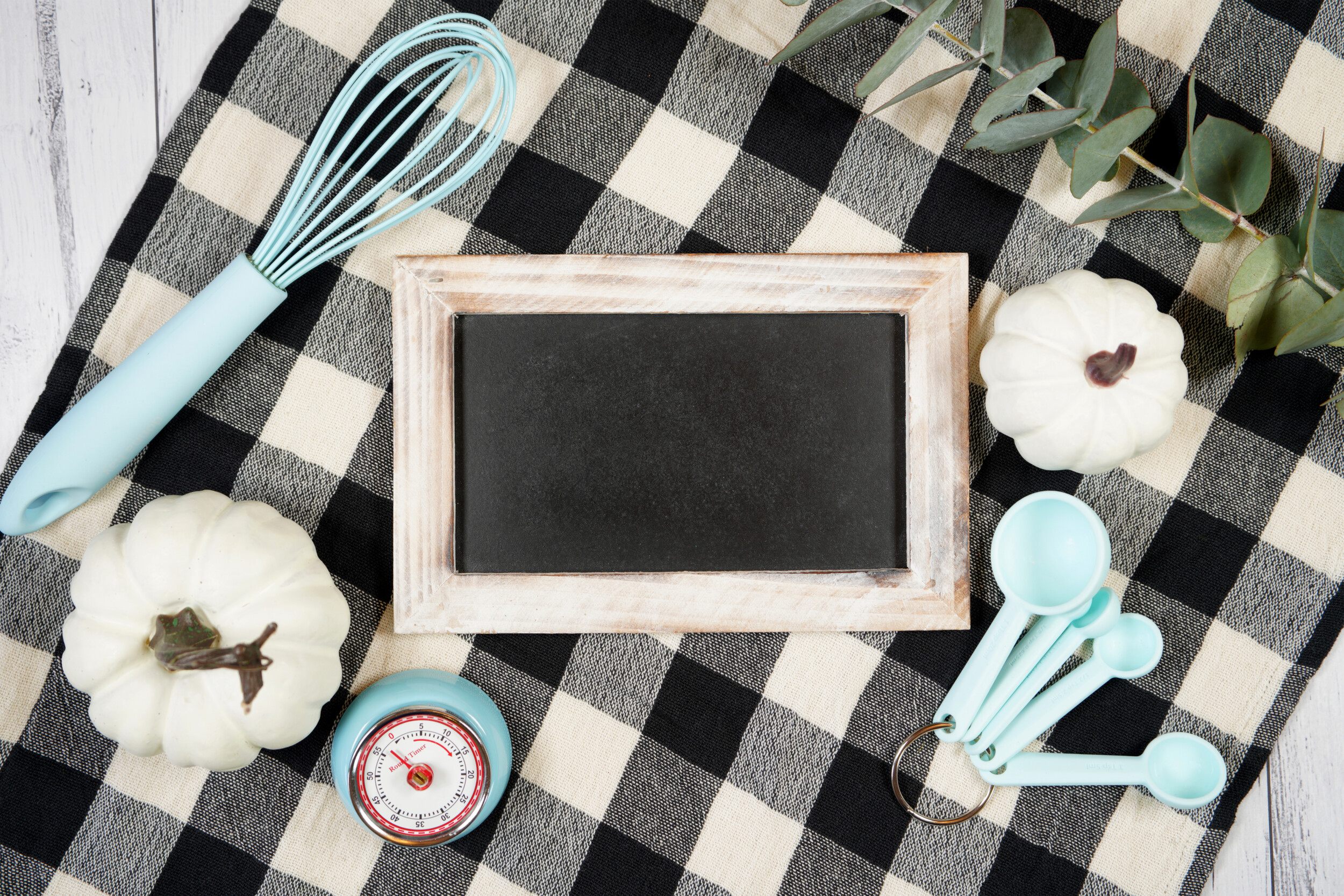 A kitchen banquette will make for a charming and rustic feeling and addition to any farmhouse kitchen. Providing you with a cozy and intimate place to eat with your family, a kitchen banquette is efficient on space too since you can easily create extra storage space beneath the seating. You can't get more country than with striped or checked upholstery, making banquettes perfect for a modern farmhouse kitchen. Try a neutral stripe or check for a softer look or go for a boldly colored gingham for a brighter take.
Teamed with white wood, light wood or dark wood, your banquette upholstery will evoke the spirit of the countryside while never going out of style.
Exposed Brick Features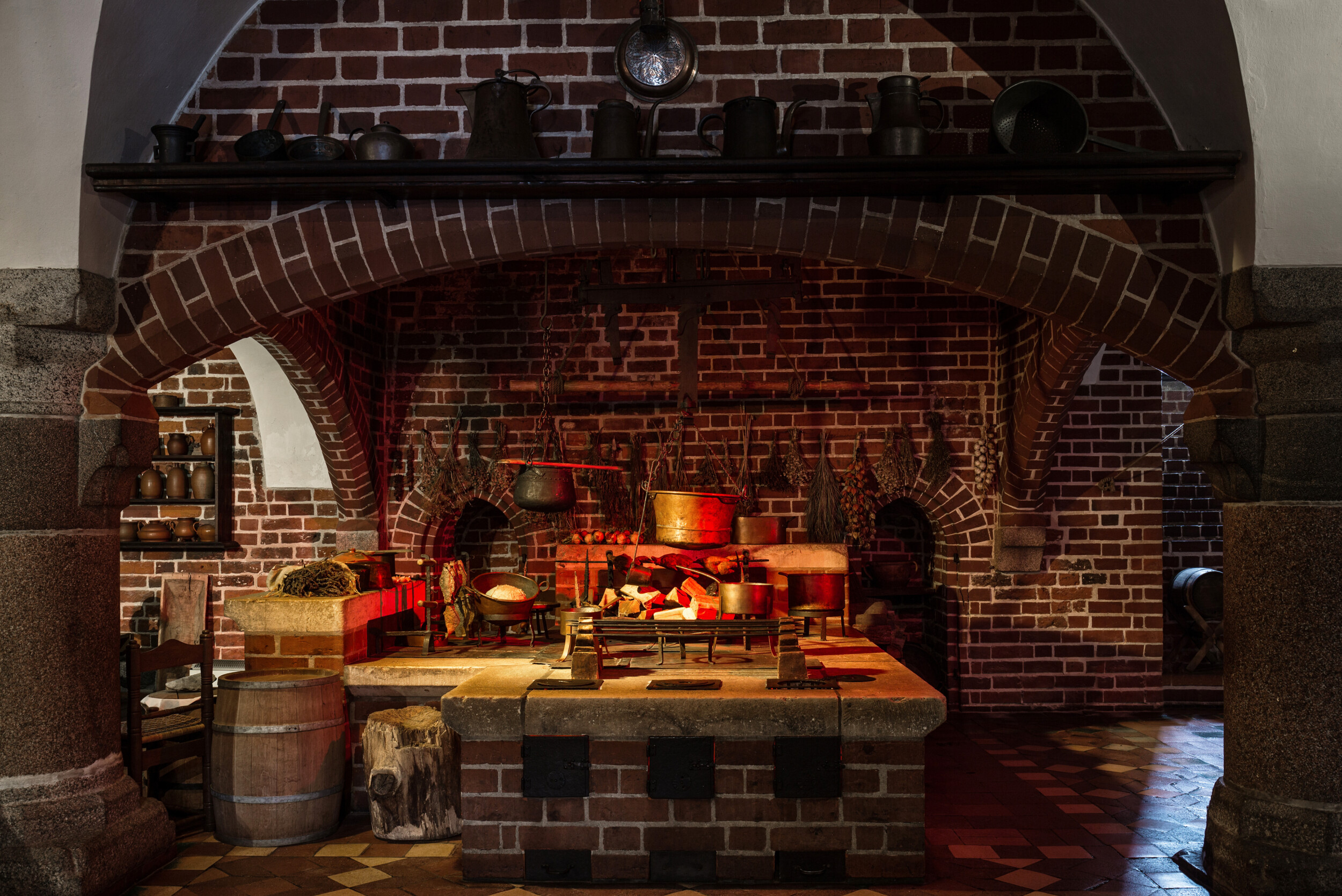 Exposed brick is a stunning feature in any home, but it definitely lends itself even more to the countryside feel of farmhouse kitchen decor. Brick walls lend a rugged, natural feel to a farmhouse kitchen, playing up to the elements of farmhouse design with a rough and ready, lived in feel. Your kitchen will feel comfy, cozy, and inviting with an exposed brick wall.
Teamed with warm wood tones and soft neutrals, exposed brick will become the center of your farmhouse kitchen design. Keep in mind though, that when they are left untreated, exposed brick walls tend to shed layers that could fall into the food that you are preparing or serving.
Open Wooden Shelving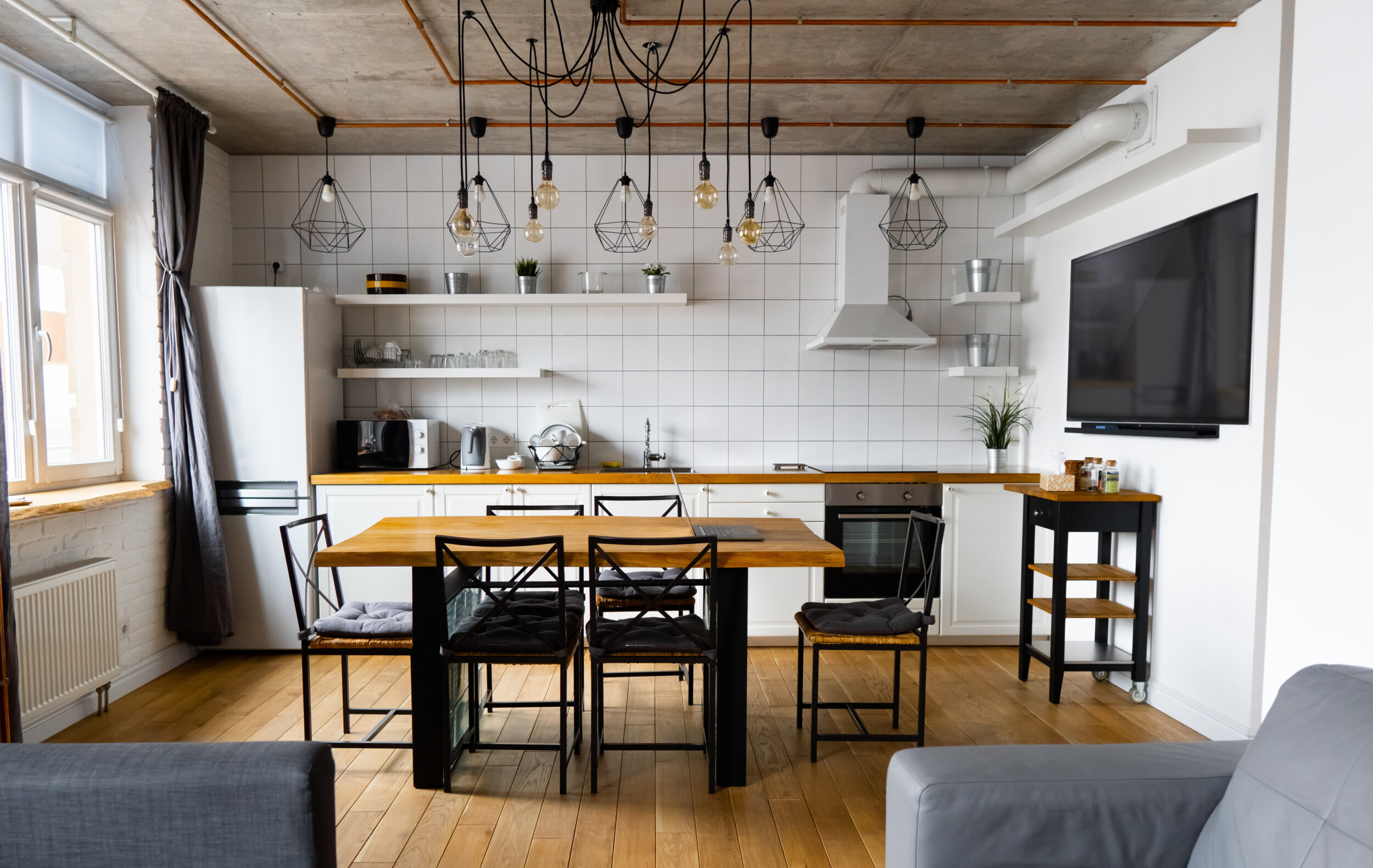 Open kitchen wooden shelving will make for a lovely addition to a farmhouse kitchen, providing you with plenty of additional storage space. Open shelving will give you a relaxed country feel while stylishly displaying your kitchenware for all to see. Whether you are using it to store crockery, pots, and pans or any other kitchen paraphernalia, think about the way you are displaying your items – open shelving can look incredibly chic if some thought is put into it.
Wooden shelving also looks wonderfully rustic and it will give a modern farmhouse kitchen some real charm. Do, however, keep in mind that everything on them will need to be curated and styled, along with the fact that you'll routinely have to rinse everything off when not even used(open shelving attracts more dust).
Exposed Wooden Beams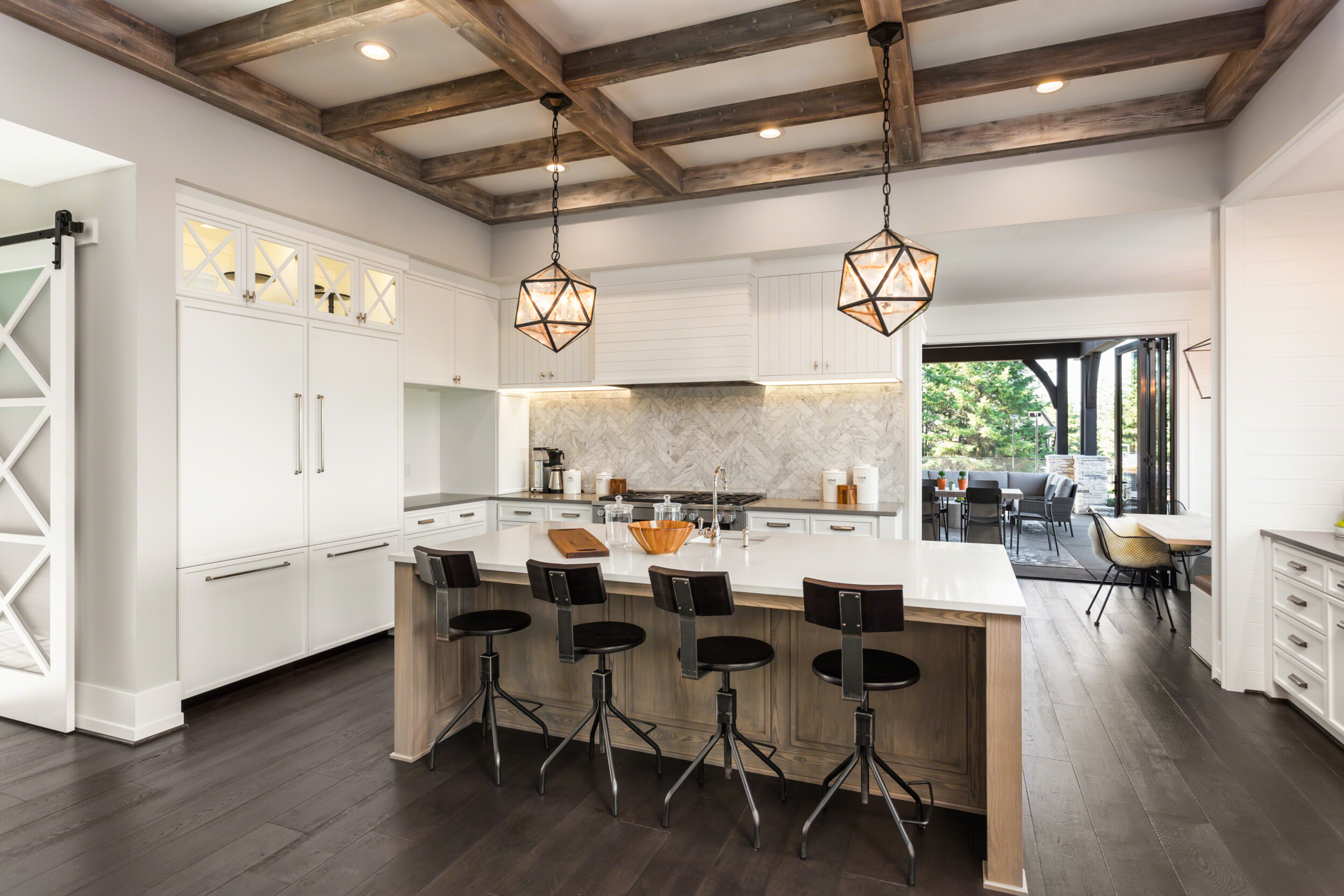 A rustic-inspired farmhouse kitchen design wouldn't be complete without exposed wooden beams. Wooden beams add a country feel to any home and they are one of the first features you think of when one pictures a traditional farmhouse. Exposed wooden beams are a novel feature and they should be treated as such – if you are lucky enough to have them in your home, design your space around them, taking care to accentuate and celebrate them. If you aren't blessed with exposed beams, they can be added superficially and still look incredible in your farmhouse kitchen.
Create a contrast between your exposed beams and your paint color – a light paint color against dark wooden beams works wonders. And since they'll become a main feature in your farmhouse kitchen, skip wood elsewhere so nothing is competing for attention.
Farmhouse Chairs And Table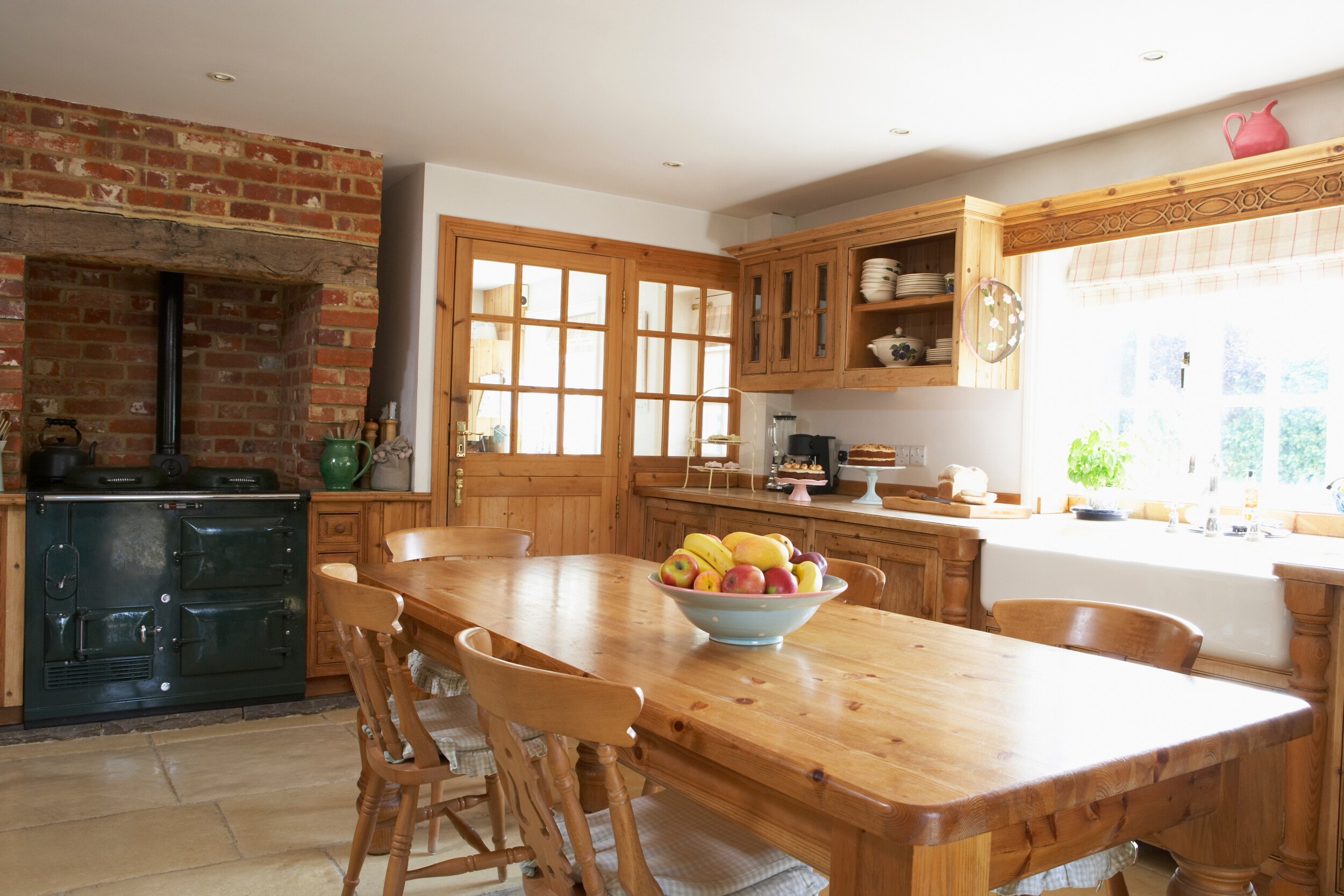 A farmhouse kitchen wouldn't be complete without somewhere to sit and eat. A farmhouse table and accompanying chairs will make your kitchen into the family hub of the home. Choose something rustic, that feels as if it has a story to tell, which looks as if it has always been a part of your home. Perfect for a farmhouse kitchen, ladderback chairs will make for a traditional addition to your dining space or breakfast nook, providing authenticity to your kitchen and your farmhouse kitchen decor.
The best part though lies in their timeless design as they'll never go out of style and pair well with every kind of interior design style.
Modern Wood Cabinets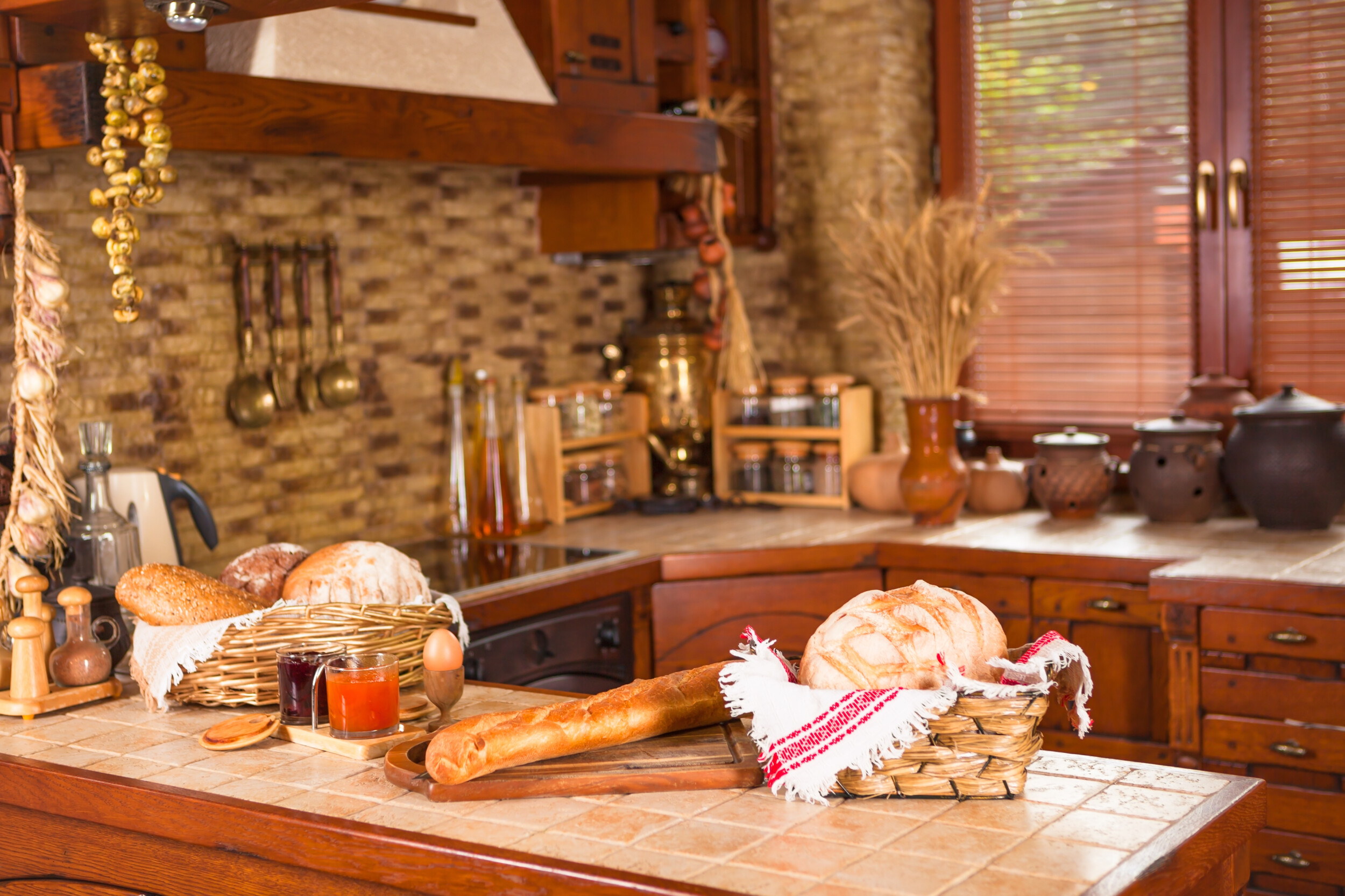 Modern wood cabinets are great if you want to go for a classic farmhouse kitchen feel, but you are also after something a little more modern. A modern design will give you the up to date look you want while providing the warmth of wood, without taking away from an overall country style. Wood kitchen cabinets don't have to run throughout your kitchen, as they can be a bit overpowering in some spaces if they are dark in tone. If you don't want wood everywhere, then go for wood cabinets at the top and something different at the bottom, or vice versa for a crisp juxtaposition.
Modern wood cabinets are a simple, timeless, and effective idea that will be sure to boost the feel of a modern farmhouse kitchen in your home. And since they are traditional in appeal, they'll never go out of style. To further punctuate the look, think about different takes, like the metal faced cabinets featured above. They'll make for an inexpensive update to your current kitchen cabinetry to give your kitchen an authentic feel.
Wood Worktop
A wooden worktop will make any kitchen feel more practical, cozy, and inviting, making a wooden worktop the perfect addition to a farmhouse kitchen design. The warmth of a wood countertop adds depth to a kitchen design, while allowing you to go for a more modern or vibrant set of kitchen cabinetry to set the entire look off.
Wooden countertops look stunning in all sorts of kitchen units, from the modern to the traditional. Just be sure that your's are properly finished to avoid everyday wear and tear and keep in mind that they won't look as fresh as long as tiled countertops will.
Curtained Kitchen Cabinets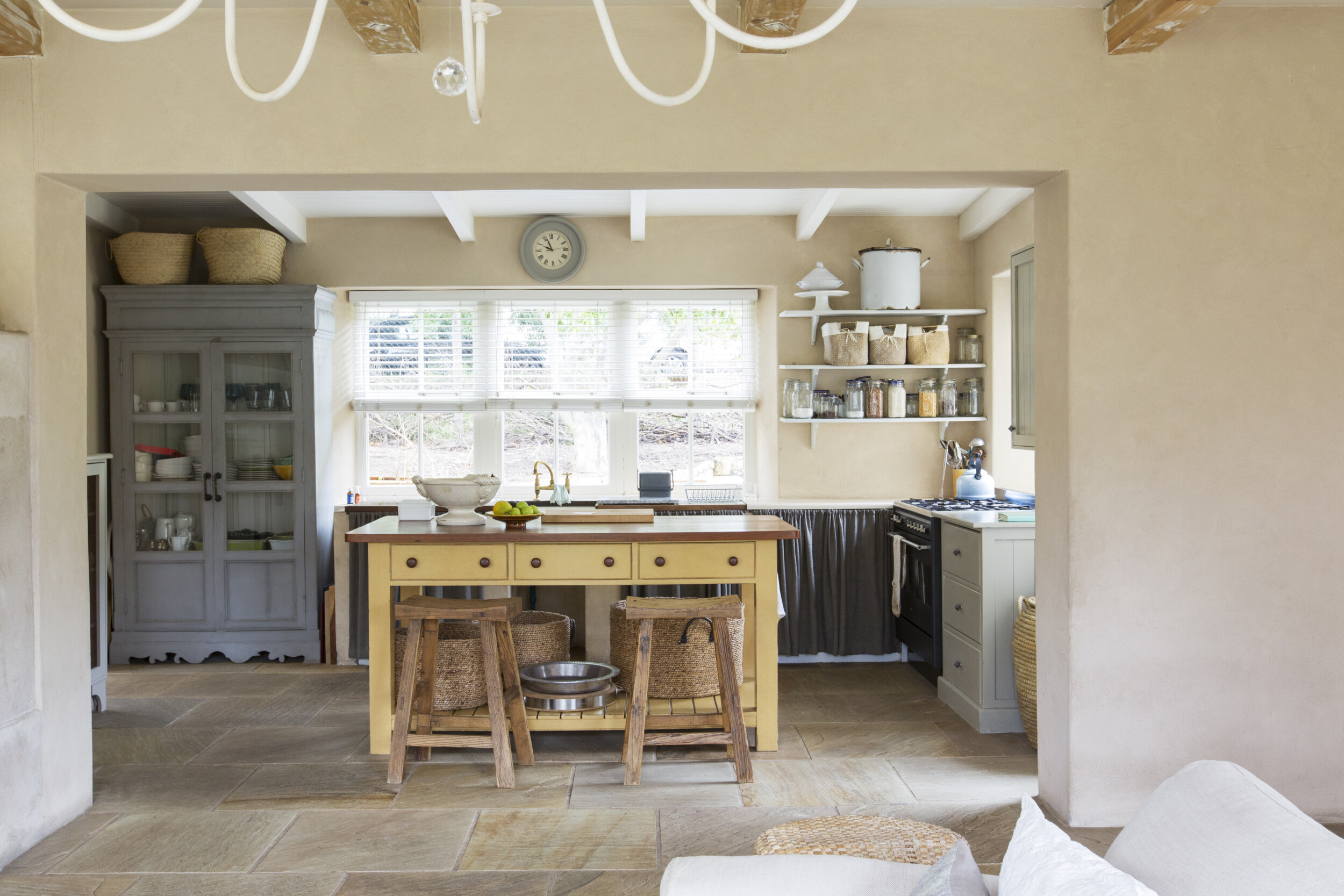 Romantic and feminine curtained kitchen cabinets are making a comeback and are essential in nailing the look and feel of authentic farmhouse kitchens. They are sweet and traditional and are certain to add an idyllic softness to your kitchen design. They make for a simple and effective idea that allows you to fully embrace the casual character that comes with a farmhouse look. Floral fabrics, stripes, checks, gingham, and simple linens work best for kitchen cabinet curtains since they also boast a laid back yet retro feel.
Curtained kitchen cabinets are also a great idea if you are trying to achieve a farmhouse kitchen on a budget. The materials are inexpensive and they are simple to install, immediately updating your kitchen without having to replace any costly cabinetry. But above all, the best part is that you can simply swap out fabrications as the seasons and trends change for a quick kitchen refresh – something you'd never be able to do with such ease with regular cabinet doors.
Traditional Butler's Sink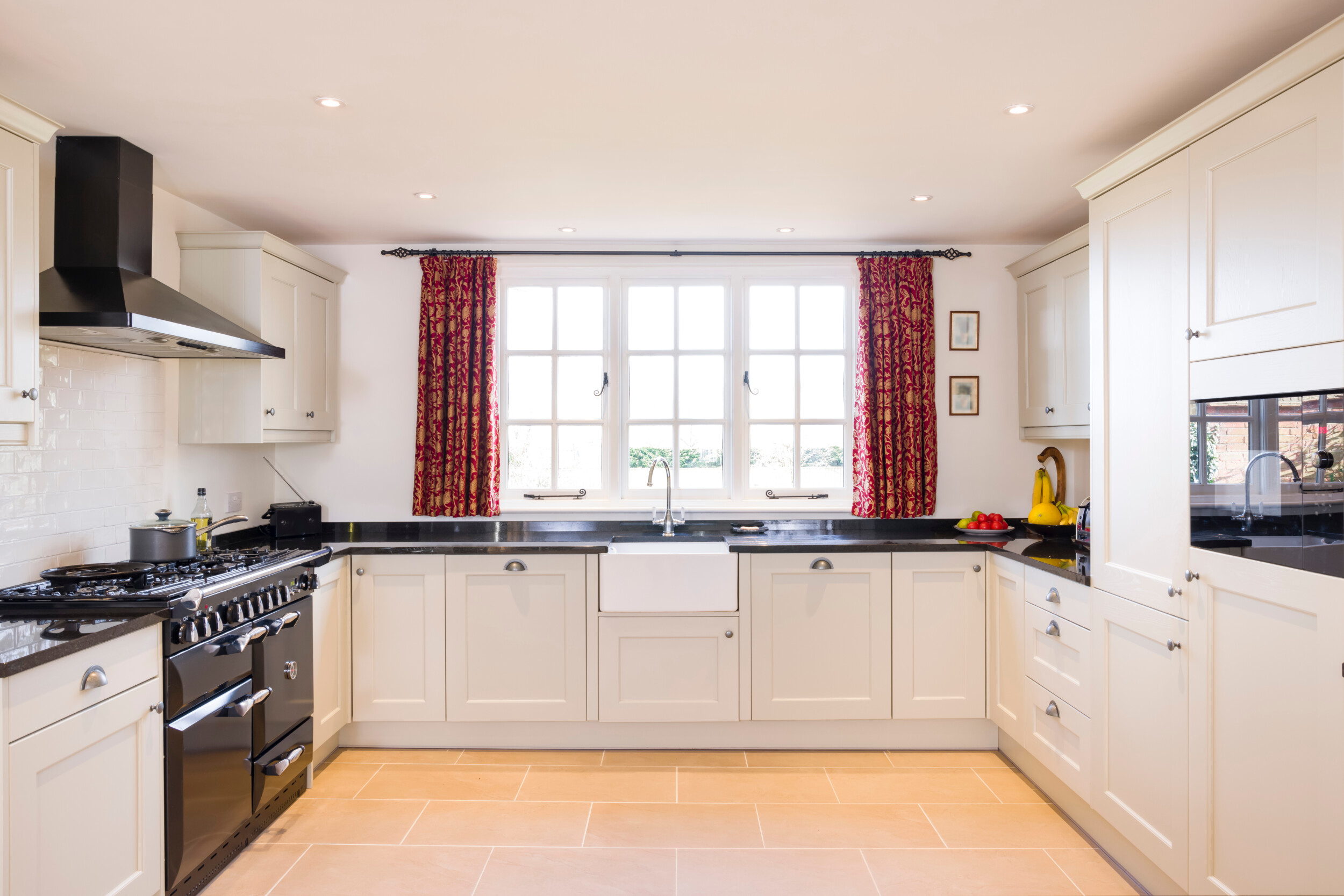 A traditional butler's sink is another one of those features that you immediately think of when picturing farmhouse kitchen decor. These deep ceramic sinks are timeless pieces and will be sure to make a statement in your kitchen design. They look amazing paired with an oak countertop and traditional-style and modern kitchen cabinets alike (pastel colors and creamy neutrals look wonderful highlighted by a butler's sink).
With a handy butler's sink, you'll feel as if you are right in the middle of a countryside dream while preparing the day's meal and looking out over your garden.
Traditional Oak Butchers Block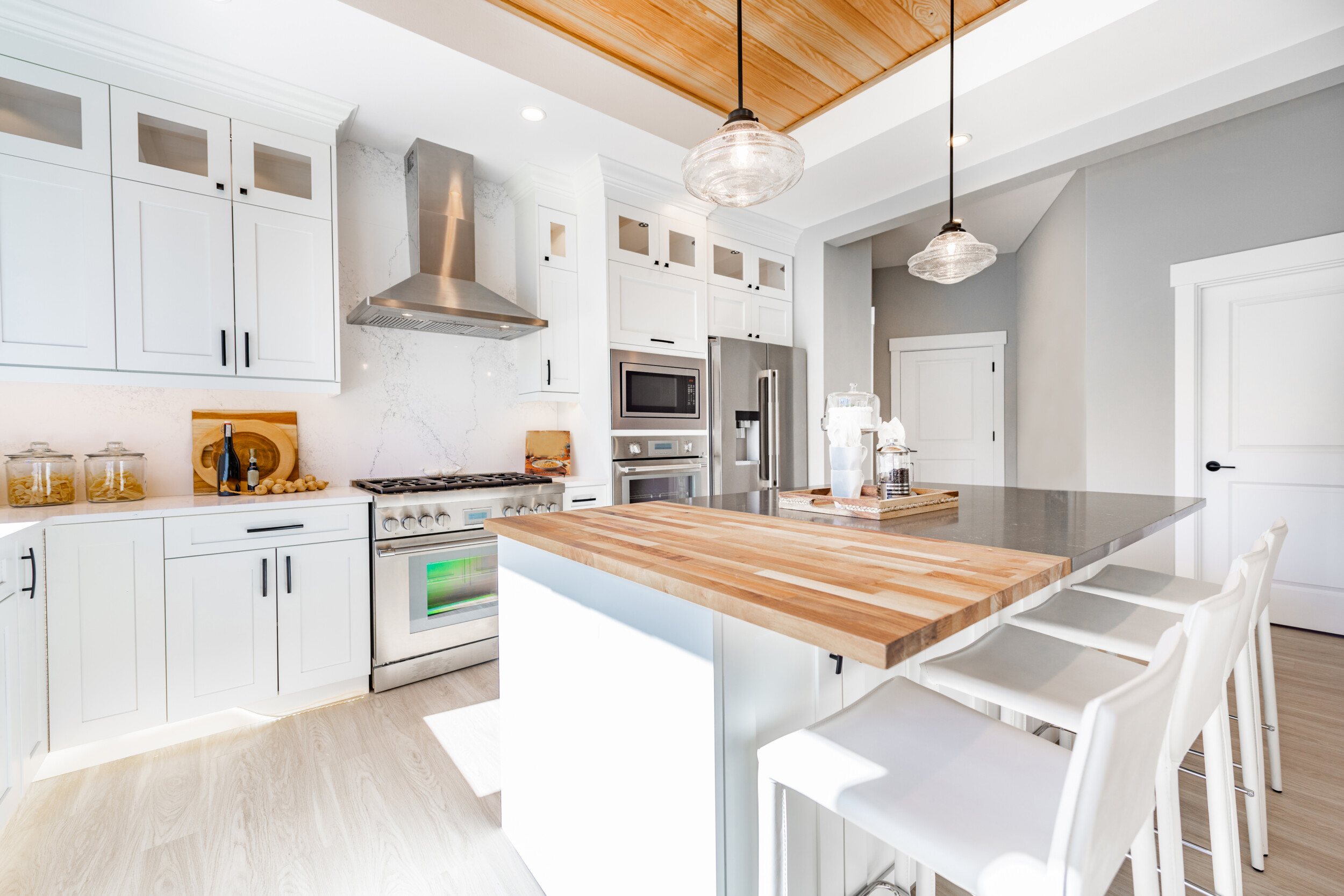 A traditional oak butcher's block will instantly add a farmhouse kitchen spin in any kitchen space. Not only do they look amazing, they are also practical too, amping up your farmhouse kitchen design in one fell swoop. An oak butcher's block boasts a wonderful knack of making a kitchen feel ever so familiar and comforting, which is what farmhouse kitchen decor is all about.
Warm wood tones are perfect for farmhouse kitchen design ideas and an oak butchers block will be sure to provide that and so much more. And if a simple block is not enough, why not go for oak kitchen counters? Sure, you obviously can't use them as you would a cutting board, but there's no denying their handsome spirit.
Hanging Pots And Pans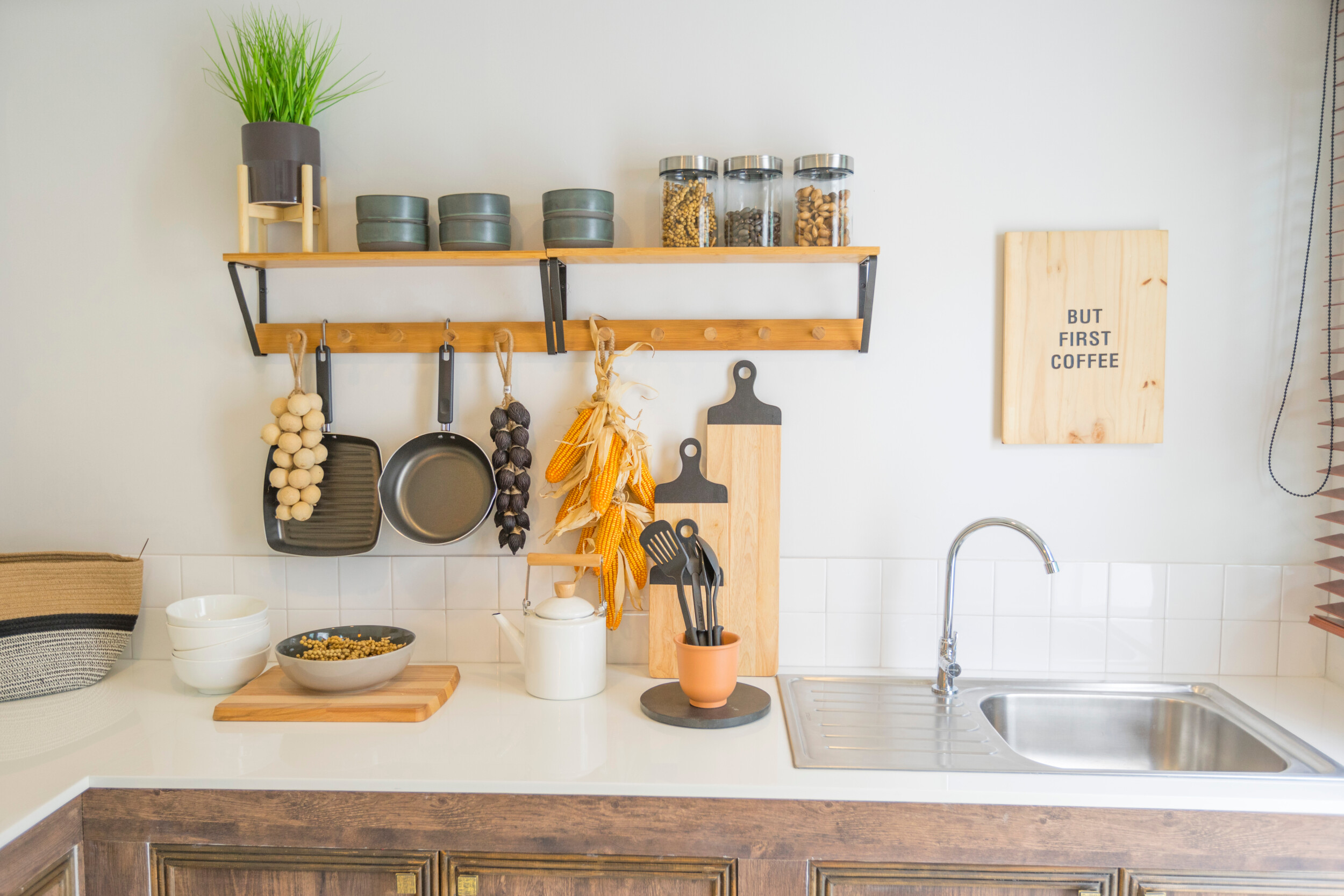 Displaying your pots and pans on wall hooks or hanging them from a ceiling rack will lend your kitchen that extra bit of farmhouse charm. By hanging your best pieces, they'll look great, and will help you sort out some additional storage space in your farmhouse kitchen. It's a simple idea and great for creating a farmhouse kitchen on a budget, as it won't cost a fortune.
You can easily source some stylish hooks and attach them to the wall yourself, especially if you find pride in DIY projects. Just be sure that the wall that they're up against is sturdy enough to withstand the everyday wear and tear that comes from pots and pans rubbing up against them.
Traditional Kitchen Armoire
Kitchen armoires are great for serving a purpose and we know that farmhouse kitchens are all about practical functionality. They make for a stylish way to display your best kitchenware and you can bet that a traditional kitchen armoire will work as the centerpiece of your kitchen. The additional storage space provided will prove to be a godsend, while the familiar design adds to the cozy feel of classic farmhouse decor style.
You can affordably pick up traditional armoires with a wonderfully aged patina from antique stores and secondhand shops, giving them a new lease of life in your newly repurposed kitchen. Plus, their solid construction will ensure that you can resell yours once you've moved on from the look.