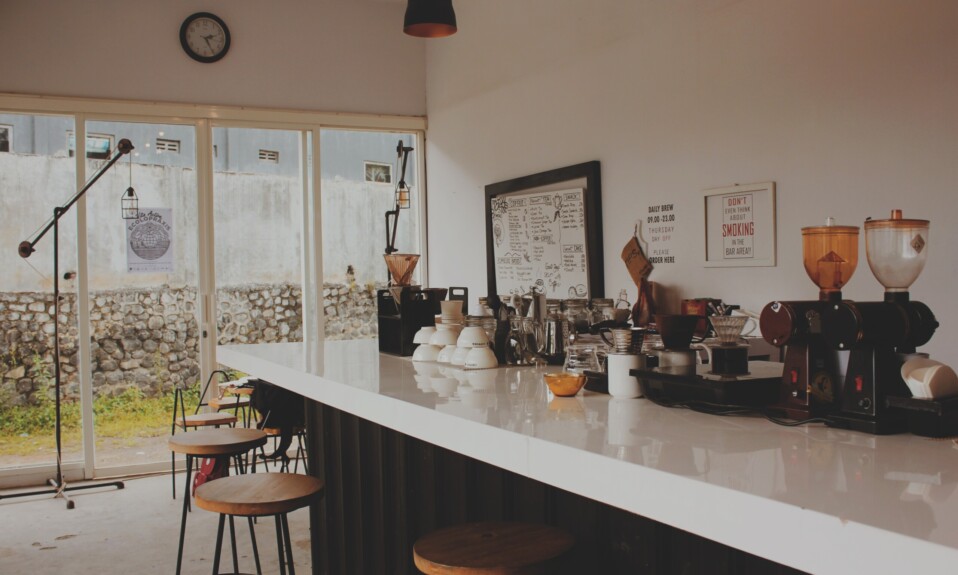 At the end of a long day or week, who wouldn't want a personal home bar of their own? After all, it could very well be the most fun spot in your home. So to get you inspired, we turned to Décor Aid interior designers for their takes on home bar ideas that will be sure to delight for years to come.
From styling tips to home bar ideas on a budget, here's a look at how to create an intoxicating home bar that's inviting, inspiring, and one that will be sure to be a delight for both your guests and yourself.
Plus a custom home bar could even increase the potential resale value of your home as it'll be an attractive and uncommon element for homebuyer's to take in. In fact, we'll cheer to that.
Concealed home bar ideas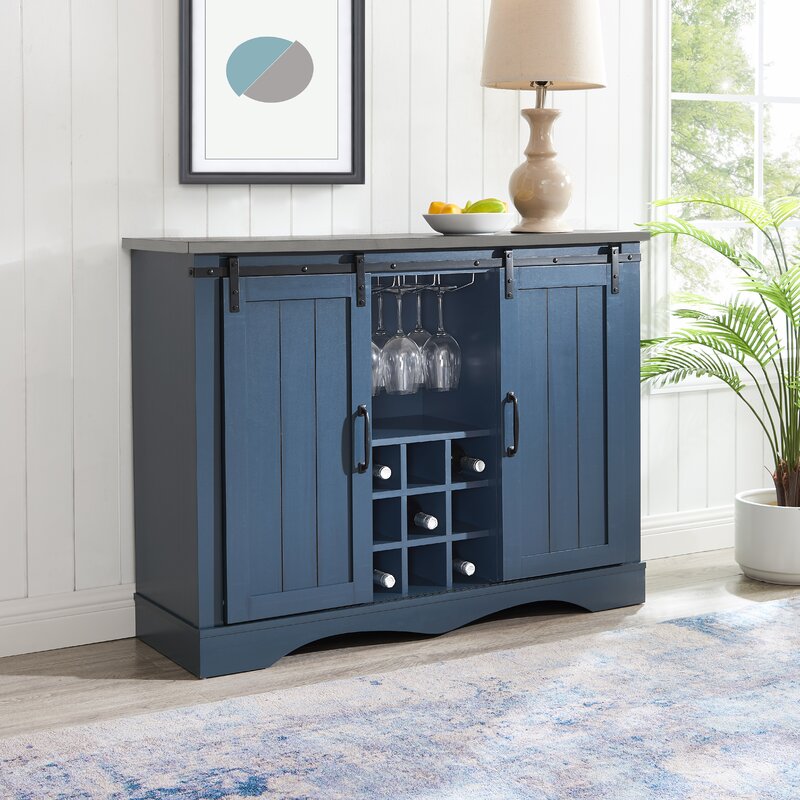 Since today's take on modern small home bar ideas happens to be more on the minimal side, think about how you can keep your entertaining space clutter-free via a cleverly concealed home bar.
Take the updated closet featured above for starters. Though it does boast an unforgettably glossy blue finish, it's low-key interior is sure to become a conversation starter. Plus since it will more than likely be closed when not in use, the area will collect less dust over time.
Butler's Pantry
If you're lucky enough to have a butler's pantry and are on the hunt for modern small home bar ideas, why not let it double as a chic home bar? One way to make it work it to move pantry items to the cabinets below while having your upper cabinets outfitted with glass fronts.
This will let you display bar ware and beverages while making the best use of the space you have to work with. Even better if you add a mirrored backsplash for added extra everyday elegance.
Closed off home bar
Just like with a butler's pantry, if you're looking for home bar ideas that are well-contained to keep everything out of site, think about closing yours off with a Dutch door, which is essentially a door that opens and closes with two panels.
This will work even better to your advantage if you are a hosting an event at your home with a designated cocktail server. This will, in turn, allow for guests to cue up at the Dutch door while it's bottom half is closed. Even better if your home bar Dutch door boasts a ledge for placing drinks on.
Alcove home bar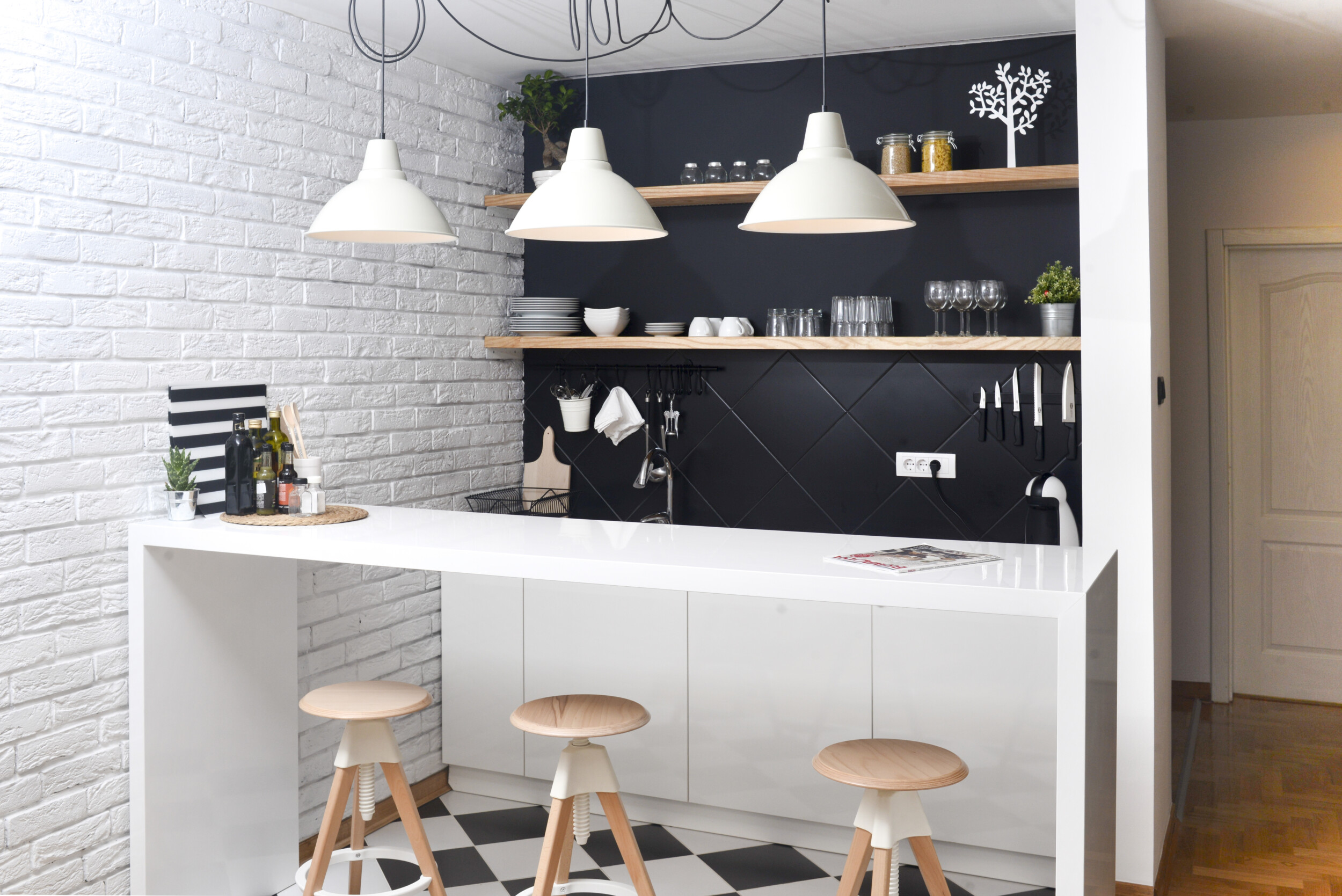 If closed off or concealed home bar ideas aren't for your space since they could make a common space look smaller, think about creating an alcove space dedicated to home bar ideas.
And make it pop with a visually interesting color or modern wallpaper that will work to add needed depth to the space. Even better if you, again, add a mirrored accent wall or backsplash.
Moveable home bar cart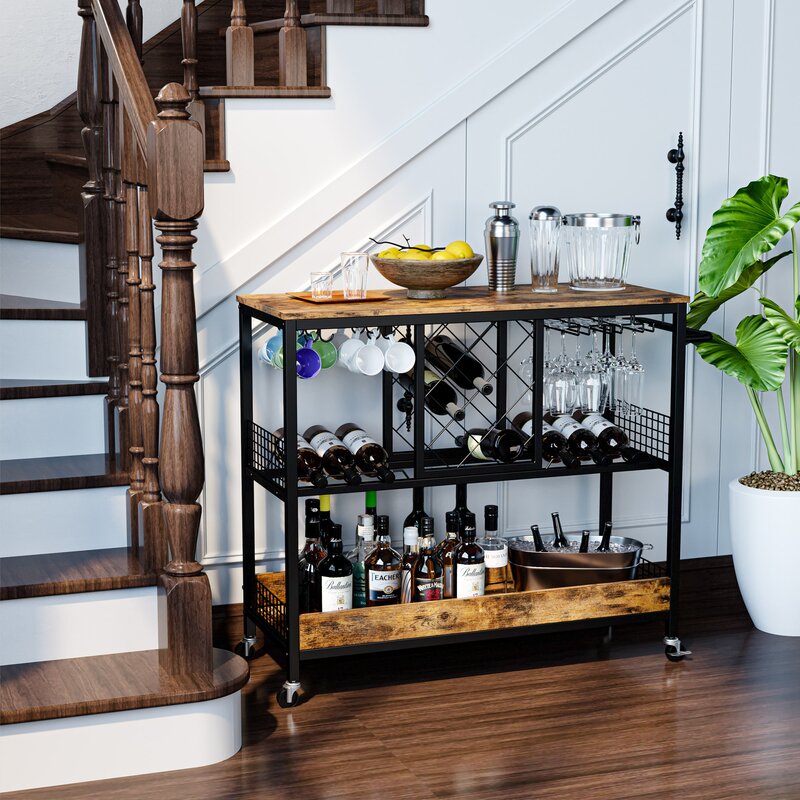 If investing home bar ideas is out of reach for your budget or if you are short on space to dedicate one to, then a handy bar cart or trolly could be used to your advantage.
As when it comes to home bar ideas on a budget, a home bar cart could double as an extra tabletop feature when not in use. And since many come with handy casters, they can also be easy to cart around. Do go for one that is glass or mirror-topped to really make a luxurious statement.
Customized home bar
When it comes to home bar ideas that'll be sure to catch the eye and improve your home's resale value, nothing beats a custom-built home bar. When considering how your's will look, do some research on platforms like Pinterest and even think about what your favorite bars look like and how their aesthetic makes you feel.
By doing so you'll ensure that you'll be bringing in what you truly love while creating an on-trend sense of home bar ideas modern. By working with custom home bar ideas, you'll also be able to make the best use of the space while creating something that will be unique to your home.
Classically styled home bar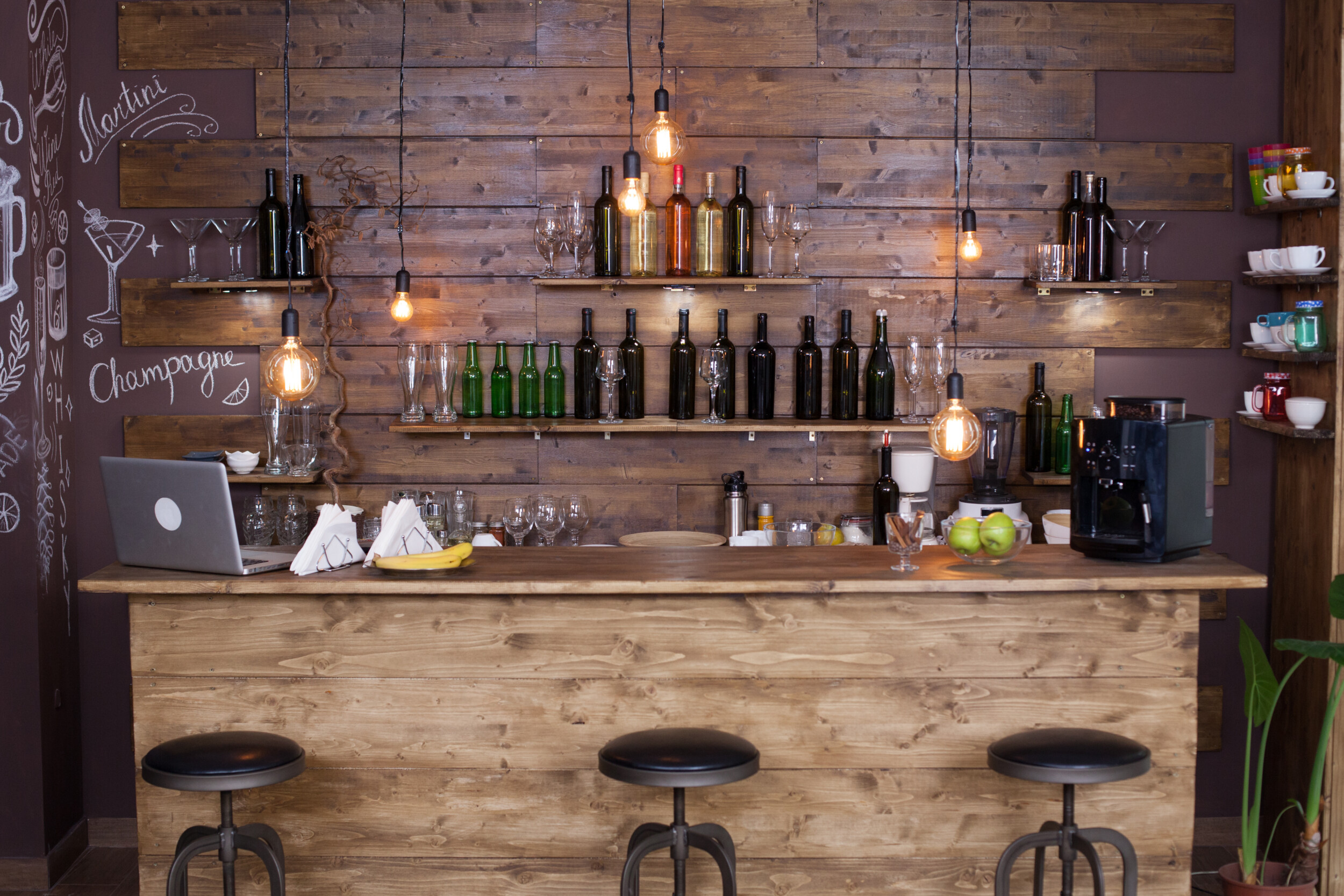 If you're on the hunt for handsome home bar ideas that boast a retro appeal, go for classically styled home bar ideas. Think Art-Deco touches with nods to old Hollywood glamor thrown in for good measure.
And keep your home bar ideas modern by sticking to simple simplicity and symmetry for a clean, timeless look that just about anyone can find the beauty in. This way you'll also ensure that your home bar ideas will never go out of style.
Display case home bar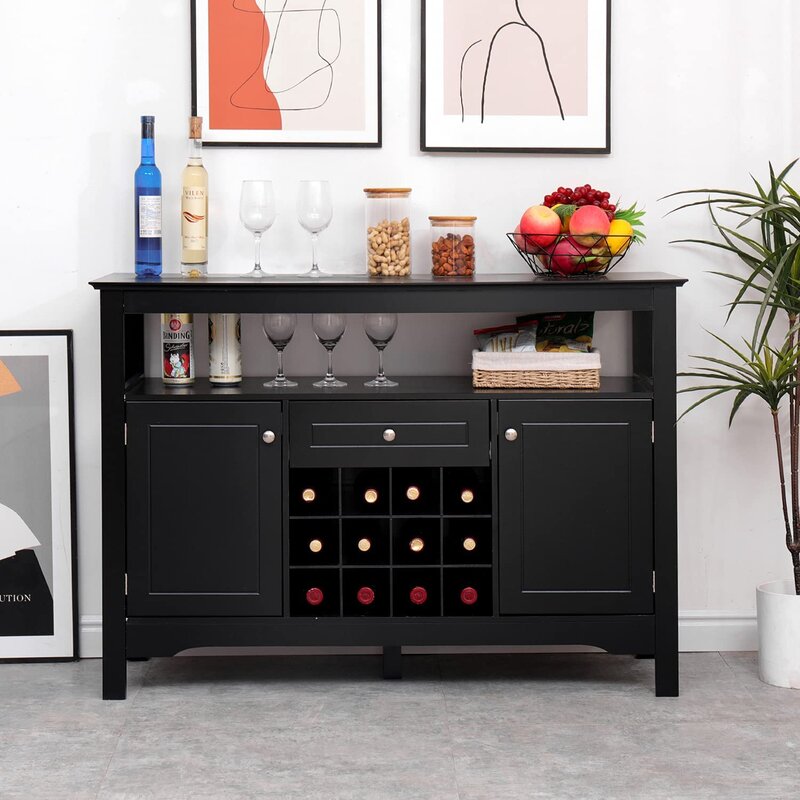 Use stylish home bar ideas by creating areas of open shelving that will help you create display vignettes of your favorite cherished collectibles. And don't worry, they don't need to be entirely bar themed.
Instead, approach your take on decorative home bar ideas modern by only adding what you truly like and have been collecting for years. It could be a set of figurines, some Chinese ginger jars – you name it. And do bring in different sized items to keep the look rich and the eye moving.
Mirrored home bar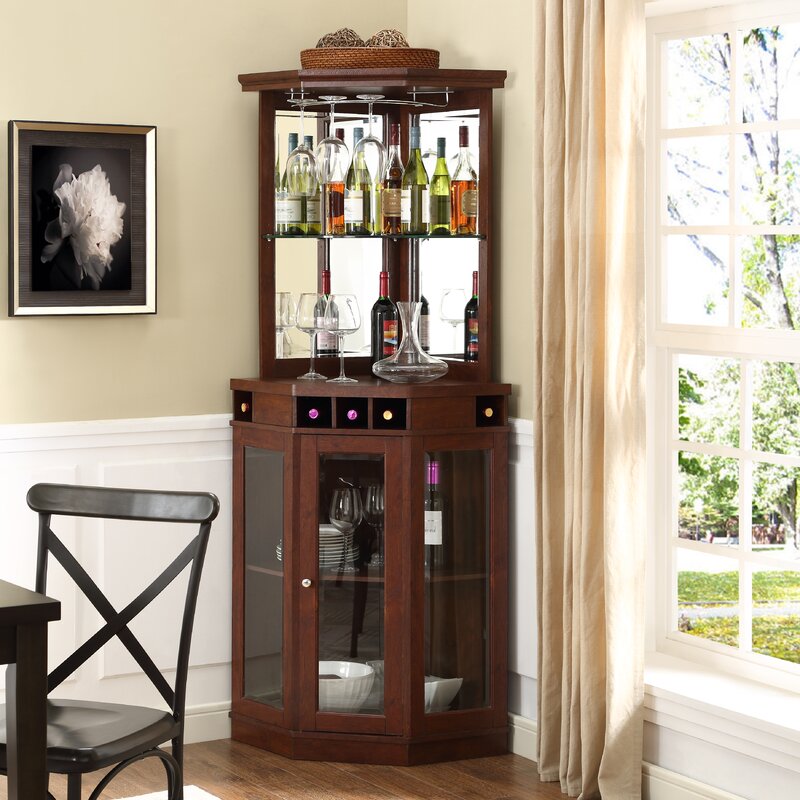 Like we said before when it comes to home bar ideas that evoke a sense of glamorous everyday inspiration, do have mirrored panels installed. They will, in turn, make your home bar look larger, brighter, and all the more expensive without really having to cost much.
Even if you're looking for distinctive home bar ideas rustic, you can still use mirrors to your advantage by bringing in vintage framed mirrors or distressed mirrored panels.
Countertop home bar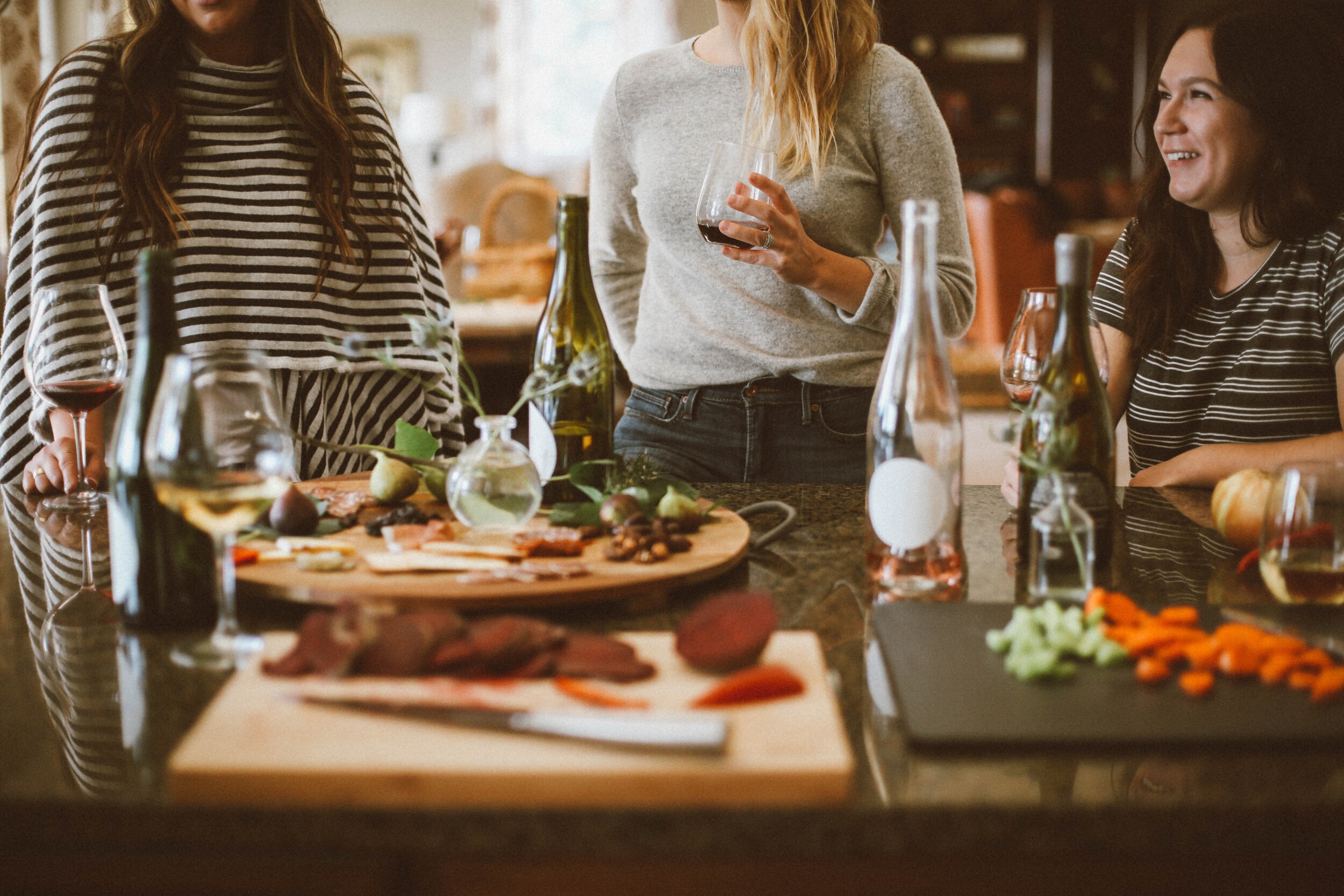 If you have plenty of space for home bar ideas, why not create a home bar that boasts an island to let guests sit at? By doing so, you'll be able to make the space feel much more conversational and well-judged.
And if you're looking for home bar ideas rustic, consider a live edged wooden island countertop as a chic way to go.
Outdoor home bar ideas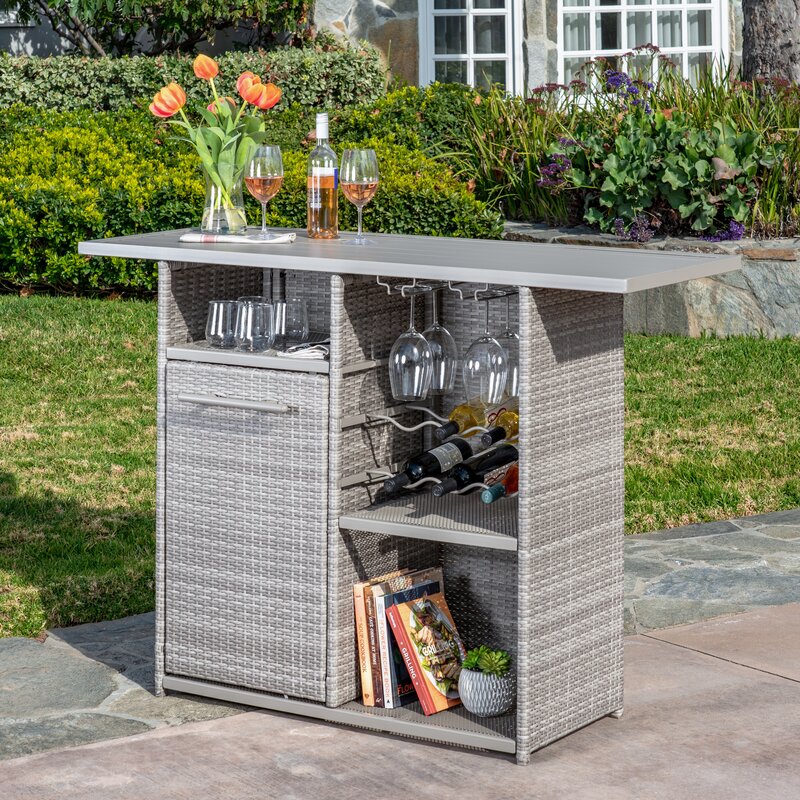 Who said that home bar ideas are only about the indoors? In fact, there's plenty of stylish outdoor home bar ideas to consider that will also boost the value of your home.
Go for a beautifully tiled floor, and think about building a pergola overhead to protect guests from weather elements.
The home bar pieces and accessories that are a must: Step by Step
Step 1: As you begin to style your home bar do create a rich and intriguing feel with purposefully mismatched tabletop and bar accessories that are full of personality. "A mix of materials, like horn, brass, and ceramics, helps it look curated and rich, like you're using a fun group of things you've collected over the years," as Kelly Wearstler recently told Elle Décor.
Step 2: Wearstler begins by sourcing larger finds that are both practical as well as decorative, like an oversized organic-shaped bowl for storing ice and beverages. She also brings in a curated selection of glassware while leaving most of them stowed away behind the bar, with only the best looking and most frequently-used add-ons placed visibly in front.
Step 3: "Bring in a beautiful tray to give height to different things," Wearstler said, as she used a raised tray as a platform for small plates and accents. "Plus, you can slide things under it for extra space." Which makes for a stylish way to create more tabletop space, especially when it comes to small home bar ideas.
Step 4: "At this point, I take a look and see where I need to balance things," said Wearstler. "And I needed to bring a little of the outside in. There needs to be a dialogue between in- and outdoors."
Step 5: "All the bartender's accessories should be pretty," says Wearstler. But she cautions to bring in pieces that vary in scale. "If everything is big, nothing will be important," says Wearstler.
Step 5: "When you're setting up the snacks, think about the flow of the guests," says Wearstler. "Arrange things so they can come, get their drink, their olive, a napkin, a straw—it should be seamless."
Step 6: Double up on the things guests will need more of like monogrammed cloth napkins displayed in several locations so there isn't anyone waiting line for something they urgently need. The same goes for things like cocktail stirrers and the ilk.