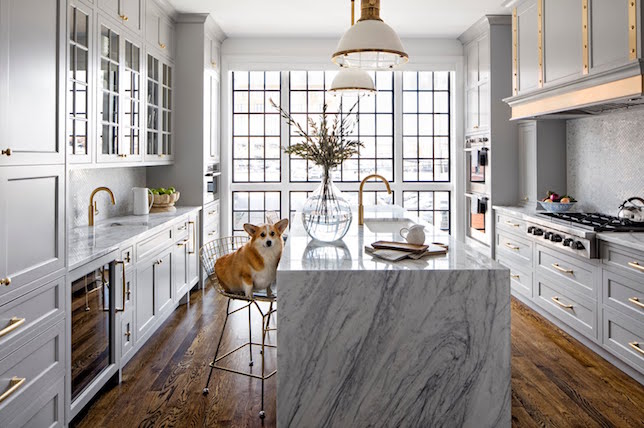 Are you on the hunt for kitchen countertop ideas that are worth your time and investment and are sure to last a lifetime, but don't know where to start? Sure enough, it can be a hard decision to make, but even harder when you aren't familiar with kitchen countertop design ideas that are practical and stylish.
And it can be even more challenging to take advantage of the best kitchen countertop ideas on a budget if you're a novice with limited funds to work with. So what are the best materials and the latest trends to take note of?
Our renovation experts and interior designers were unanimous in their appreciation for these 12 kitchen countertop takes when we asked them to weight in on what directions you should consider.
WATERFALL COUNTERTOPS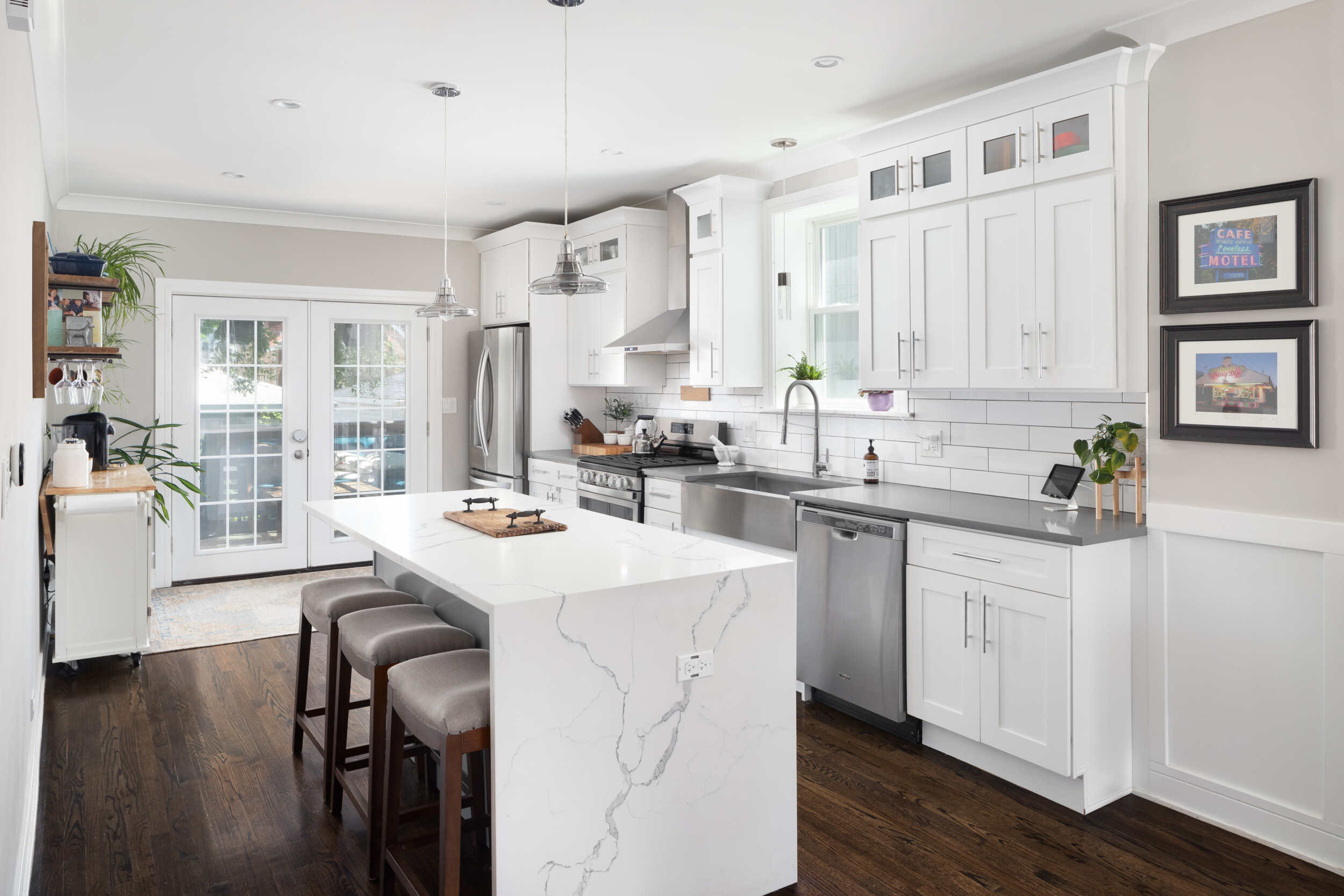 Looking for a modern take on traditional kitchen countertop styling? Instead of interrupting the beauty of a material like marble, consider going for a waterfall effect that will be sure to lend your kitchen a striking sense of drama.
It may be more of an investment, but there's no denying the alluring appeal of a continuous waterfall feel.
BUTCHER'S BLOCK COUNTERTOPS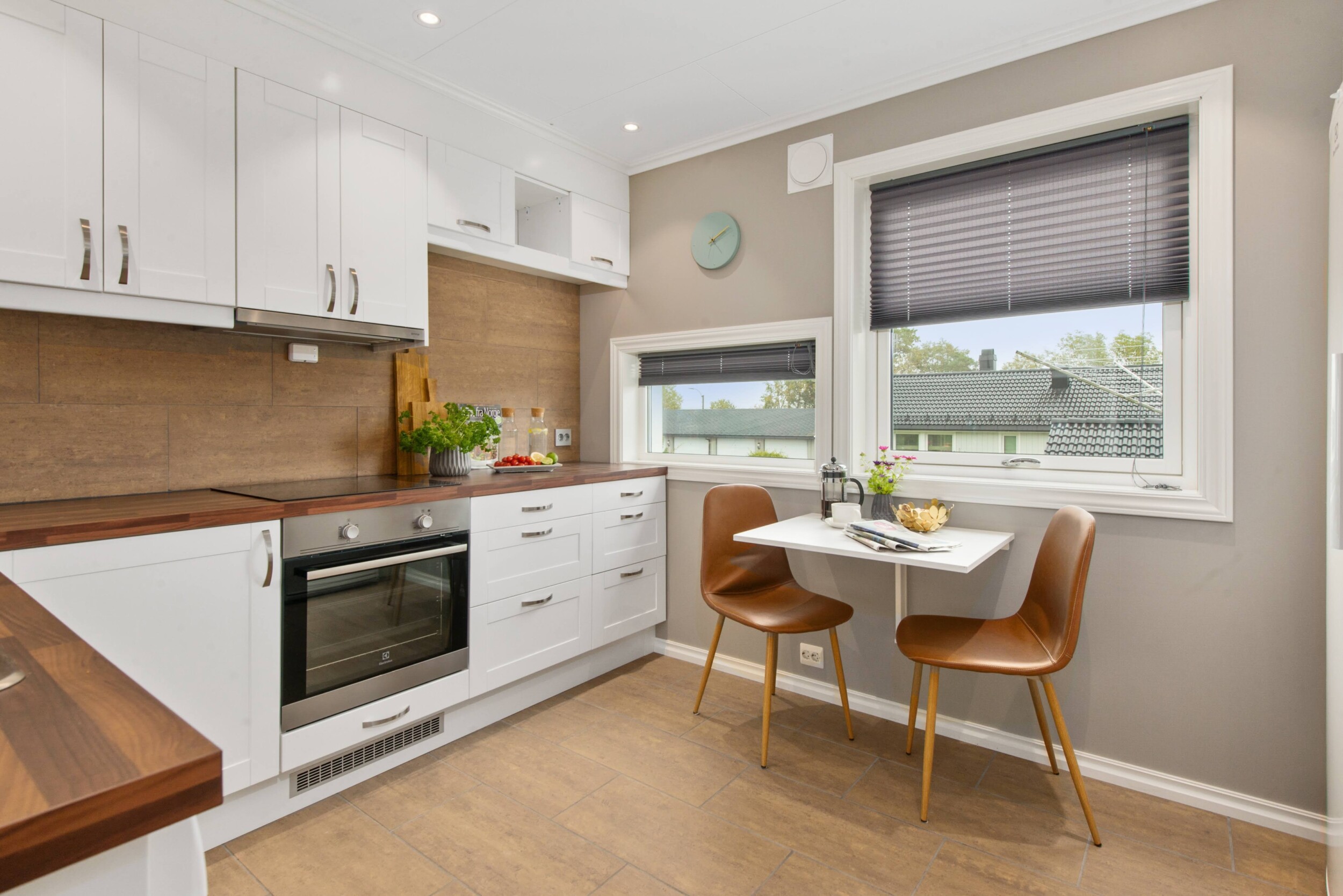 If you're on the hunt for a sturdy kitchen countertop that can effectively combat everyday wear and tear, then a butcher's block countertop might just be the best solution for your home.
A butcher's block kitchen countertop shouldn't be reserved for only a rustic take on interior design in the kitchen as the handsome material looks just about as good when paired with any other style.
CONTRASTING MARBLE KITCHEN COUNTERTOP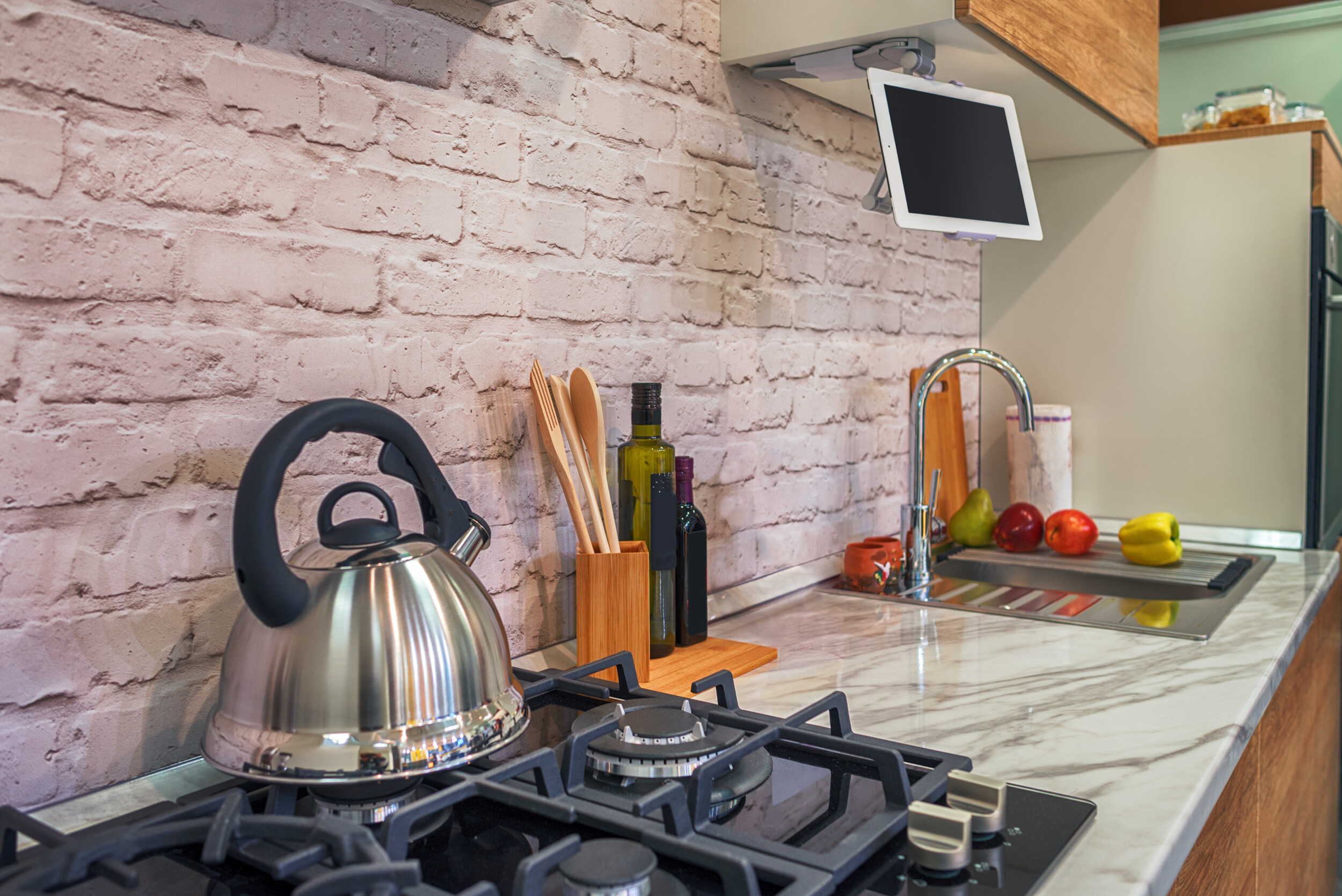 Sure, nothing beats a marble kitchen countertop, but if you've got a large space to work with, think about going for a layered look by juxtaposing different types of marble together for a rich and luxurious feel.
This unexpected take on kitchen countertop styling will pair well with an eclectic space and will make your kitchen look and feel all the more unique and memorable.
CONCRETE COUNTERTOPS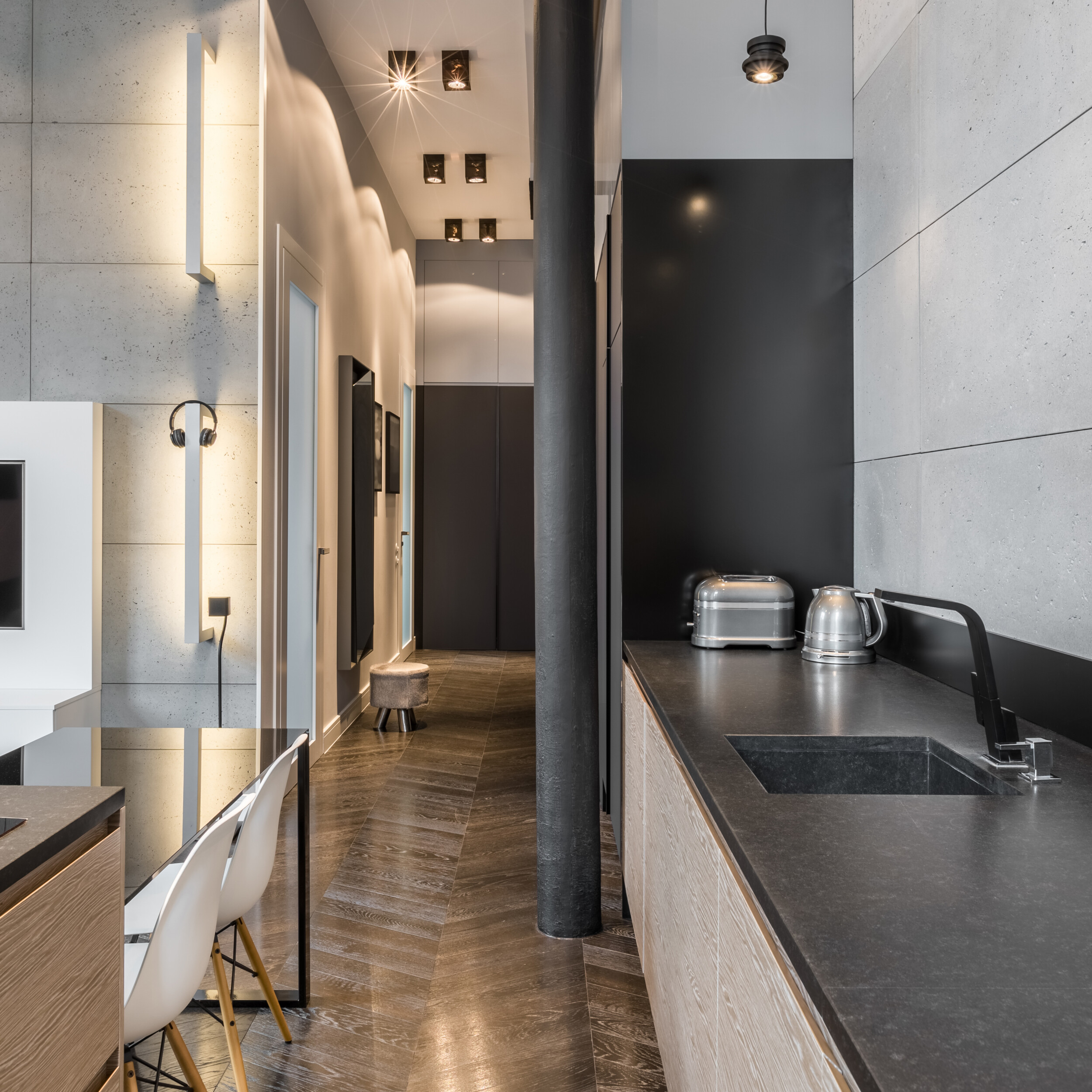 Perfect for a modern and minimal home, a concrete kitchen countertop is durable and lends a space a subtle sense of sophistication. The only drawback is that they don't do well with water.
Plus concrete is an inexpensive material to work with and can last for years on end when maintained properly.
ALL IN ONE COMBINED SINK
Another take on beautiful modern kitchen countertop ideas calls for a customized combined since where the entire unit is crafted from just one piece of marble or stone. To get the look right, opt for a neutral-colored material that will look and feel classic for years to come.
This approach to kitchen countertop ideas 2020 could also be a worthy investment since anything custom that's done well could possibly boost the potential resale value of your home.
The only drawback is that if your sink does happen to crack or get discolored as time goes on, you'll have to replace the entire unit. The key to avoiding that is to try and work with an ultra-durable material that's known to withstand everyday wear and tear.
STEEL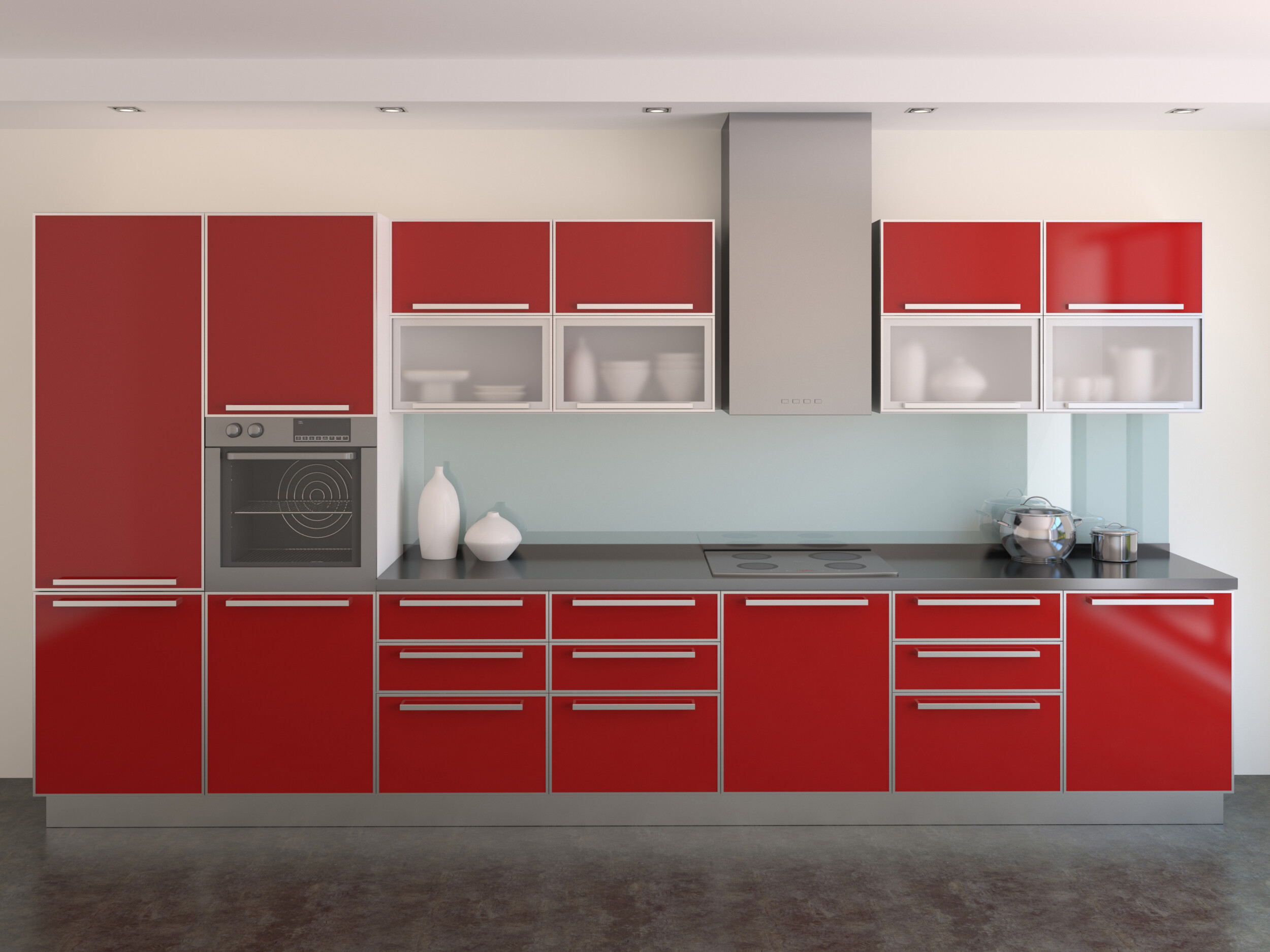 If you're looking to create an industrial feel in your kitchen without coming off as heavy-handed, a beautifully brushed stainless steel kitchen countertop may just be the right direction for you to consider.
A steel kitchen countertop will be sure to withstand everyday wear and tear and spills, however, it can dent and scratch easily, making it a little more delicate than other kitchen countertop ideas.
That said, it does make for one of the sleekest, thinnest, and most dynamic of kitchen countertop ideas that are thoroughly modern to boot.
TERRAZO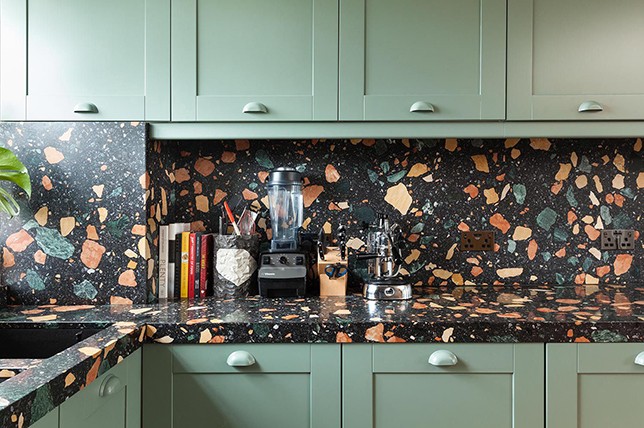 Though it hadn't been commonly used or popular since the late '80s, a Terrazzo kitchen countertop has been increasingly one of the most searched for and on-trend materials on Pinterest.
And since it boasts a mix of chips of marble, quartz, granite, and glass, its the perfect material for kitchen countertop color ideas since it usually has several complimentary colors defining it. Use the playfulness of Terrazzo to your advantage in a Mid-Century modern home or pair it with just about any design style.
Terrazzo kitchen countertop ideas 2020 are also great for adding depth in a space while keeping the eye moving without distraction.
PLAYS ON THICKNESS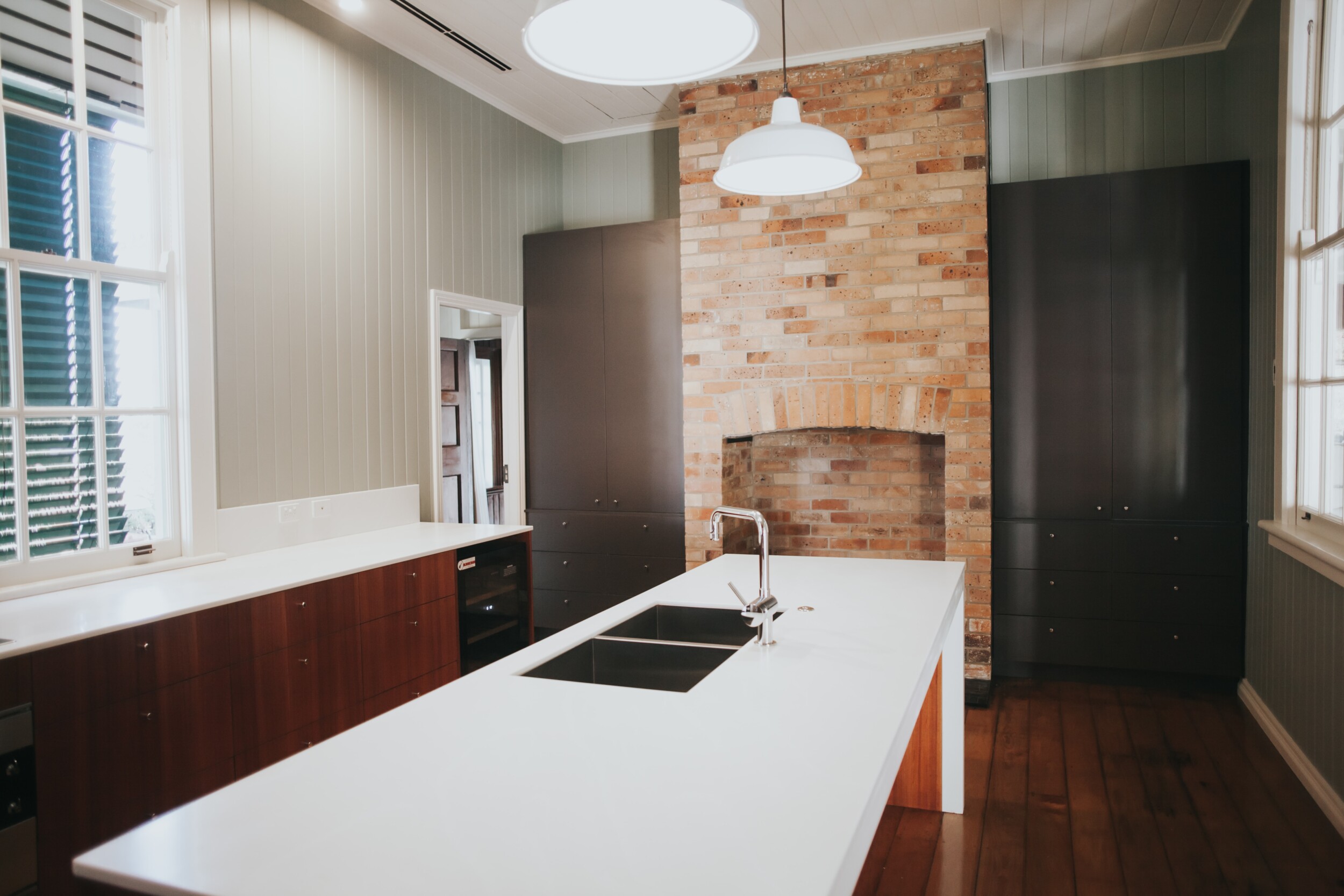 Standard kitchen countertop dimensions are no longer relevant and today you can go as thick or thin as you'd like with the exception being that the thick you go with your kitchen countertop, the more expensive it could become.
Today's takes on kitchen countertop design ideas are much less about keeping with tradition and allow you to be much more experimental in your approach. And a thin kitchen countertop with no overhang will always look modern in appeal for years to come.
MARKED STONE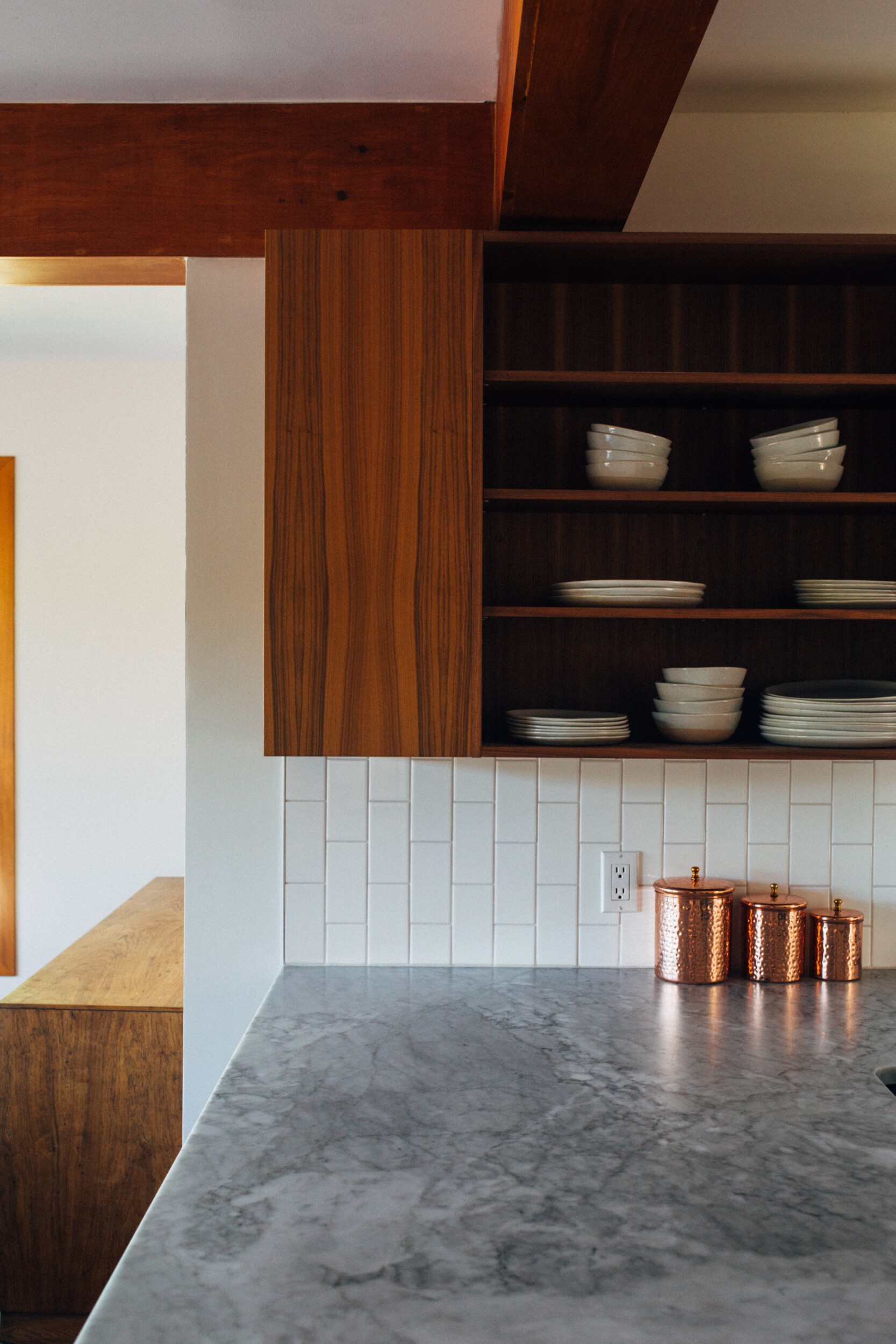 Naturally veined and marked stone and marble kitchen countertop ideas are certain to lend your home an organic sense of play that's visually stimulating and will definitely make your kitchen appear larger, and grander.
To make the best use of modern kitchen countertop ideas 2020, use the grain and natural marks on stone and marble to introduce a sense of drama in your kitchen.
MIXED MATERIALS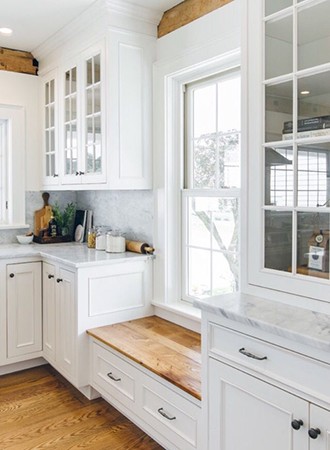 While in a small kitchen a feel of continuity is best when it comes to your kitchen countertop, larger kitchens can allow you to be more experimental with kitchen countertop ideas 2020.
So if you've got a large kitchen to work with, consider a kitchen countertop that boasts the use of several materials like marble and wood paired together. This will, in turn, all the eye to keep moving while lending your kitchen a layered effect.
To make it work, consider finishing your kitchen island with a rich wood while appointing the surrounding area with stone, marble or tile. And do go for opposite colors like an optic white paired with a dark wood or black marble.
INTERESTING TILE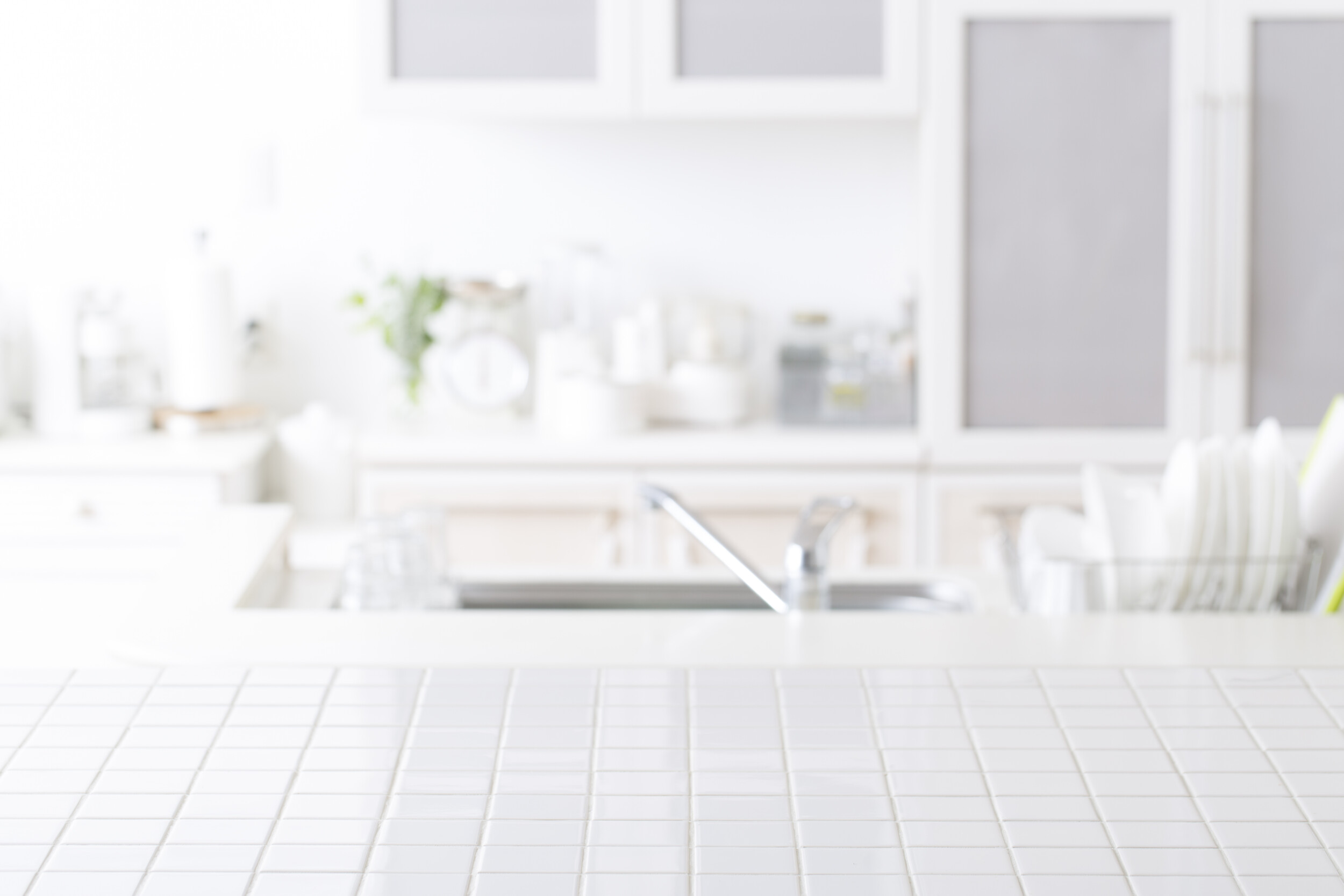 Sure, classic kitchen countertop ideas can be a sound investment that'll look great for years to come, but what about making your space look more unique and memorable? So instead of going for the expected, why not think out of the box?
Use interestingly shaped tiles to make the best use of kitchen countertop color ideas by going for unique shades like the azure blue seen above. This will allow you to be more playful with the direction you take and will help you create a warm and inviting feel as the best kitchen countertop ideas 2020 call for the unique and unexpected.
And do note how that unique shade of blue was used all over, including the backsplash, for a total look that's endlessly stylish and unforgettable.
NO OVERHANG KITCHEN COUNTERTOP IDEAS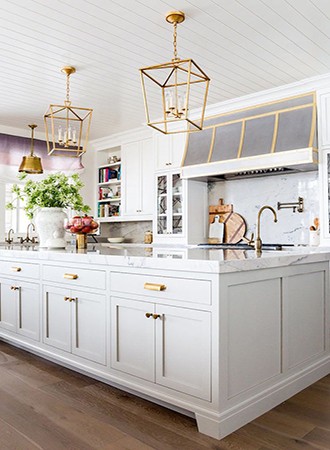 Modern kitchen countertop ideas take placement to key for a look that's minimal thanks to the absence of overhangs that essentially just get in the way all too often. And though the were design to prevent pesky spills from dripping down onto the floor and cabinets, overhangs can make a small kitchen look and feel even smaller.
Another great thing about rethinking the setup of your kitchen countertop is that by forgoing an overhand of any kind, your kitchen will look modern and updated and it could even help you save money on materials like costly marble and the ilk.