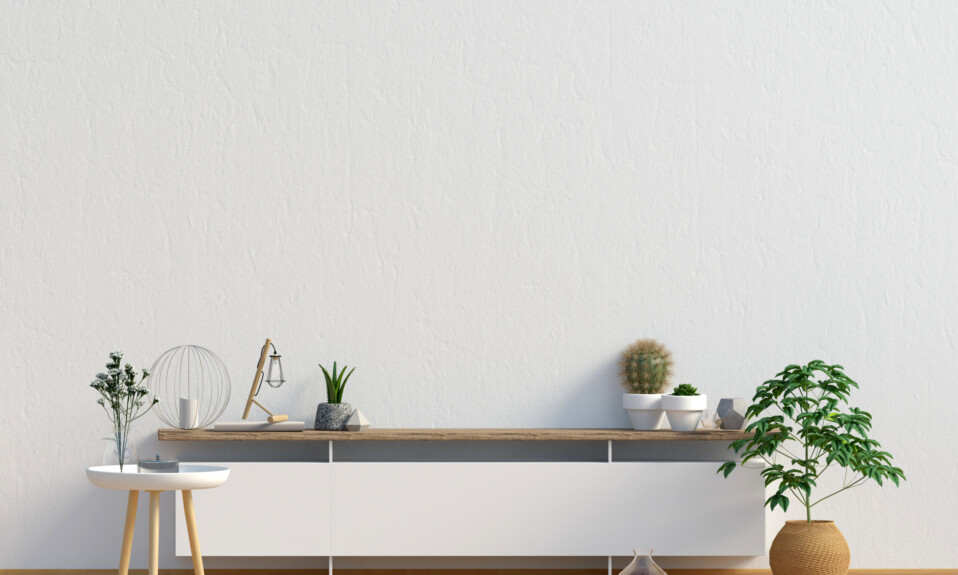 When it comes to defining different furniture styles over time, it can get a little twisted and tricky. And a credenza, most commonly referred to as a sideboard, a server or a buffet, can be just that. Even established interior designers and showroom attendees alike use said terms interchangeably to describe this distinctive piece of furniture. That noted many don't know the true meaning of a credenza, its uses or applications in a typical office setting or home.
Simply put, a credenza is a term for describing a closed cabinet used for office supplies, paper storage, and everyday household items. It reaches close to the height of a desk or at counter level, and has a long flat surface and usually enough space for storage underneath. And today, more often than not, a modern credenza also features a hutch for increased functionality and storage. So to help you better understand the history and appeal of a credenza, we're looking at its roots in the world of home furnishings, and some of the year's best styles for your home or office.
Origin
The credenza is derived from the Latin word credential, which means belief or trust, and it symbolizes credence or credibility. However, this might not make sense until we delve further into the purpose of a credenza. Back in the sixteenth century, it was a common practice for servants to test food and drinks for poison before they served it to guests. Such an act was referred to as "credenza," later, the term was used to describe the room where the practice took place.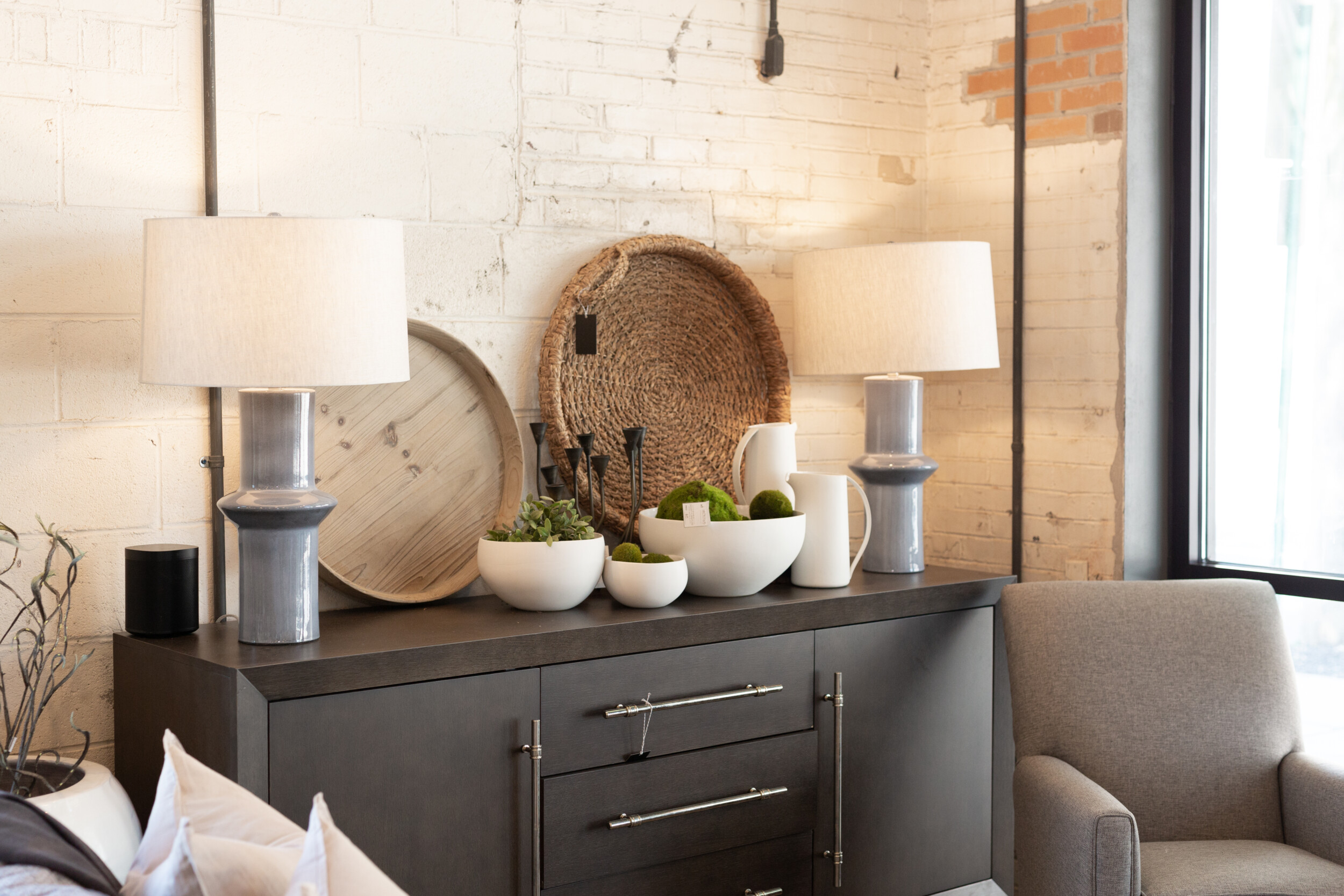 And later, it was used to describe the piece of furniture that conveyed the food to be taste-tested. Such furniture pieces in the sixteenth century featured a table covered with a piece of cloth over its surface. As time went by and things changed, the design of a credenza was updated and transformed and took on another architectural form with decorative details and a hutch(most commonly referred to as a storage chest).
Is a modern credenza different from a sideboard or buffet?
Like we mentioned before, many people use the terms credenza, sideboard, console, and buffet interchangeably, especially furniture or cabinet makers. However, truth be told, the fact is that there are remarkable differences between these different types of furnishings dating back to centuries past, but such differences are now overlooked.
However, the defining difference that can't be swept under the rug any longer and is still relevant today is their placement in a room. As for a buffet or a sideboard, it is usually a part of a dining set in entertaining areas. But a credenza usually refers to pieces of furniture used in a den, study or office.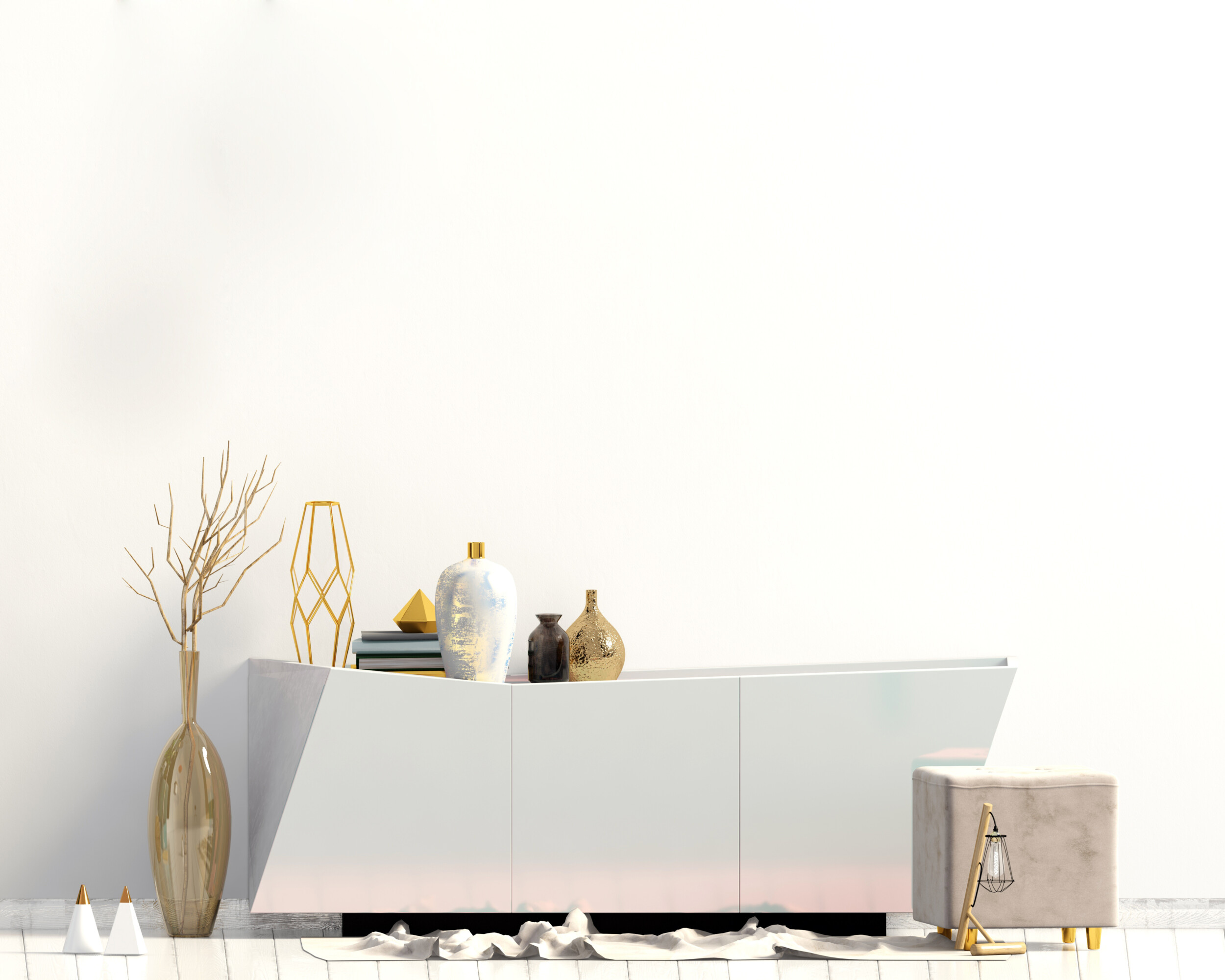 The buffet
A buffet resembles a sideboard but with built-in storage space underneath. It has larger cabinet areas and shorter legs compared to a desk and credenza. As a result, it appears to sit lower on the ground than a sideboard and credenza. Hence, the reason why a buffet is also called a credenza.
When it's placed in the dining room, it is called a buffet, and when it's in the living room, it's called a sideboard. The buffet is great for serving food and drinks while entertaining casually, or anytime you have younger guests to entertain since they have a lower surface area. A buffet allows for guests to serve themselves with ease and is great for storing plates, drinking glasses, cutlery, and linens all in one place.
Sideboards
So what exactly is a sideboard and what makes it different? Modern-day sideboards have longer legs than a typical credenza. They come in an array of designs and styles to satisfy the design needs of modern decor enthusiasts. And most modern sideboards have a highly sleek design with ample storage space under the surface. They are most commonly used in the living room and serve as a great spot for setting up an entertainment center. However, sideboards are a type of cheap credenza that requires little or no sophisticated design.
That said, they are also great as a convertible piece of multi-purpose furniture since they are higher and slimmer and can double as another surface in just about any room in a home.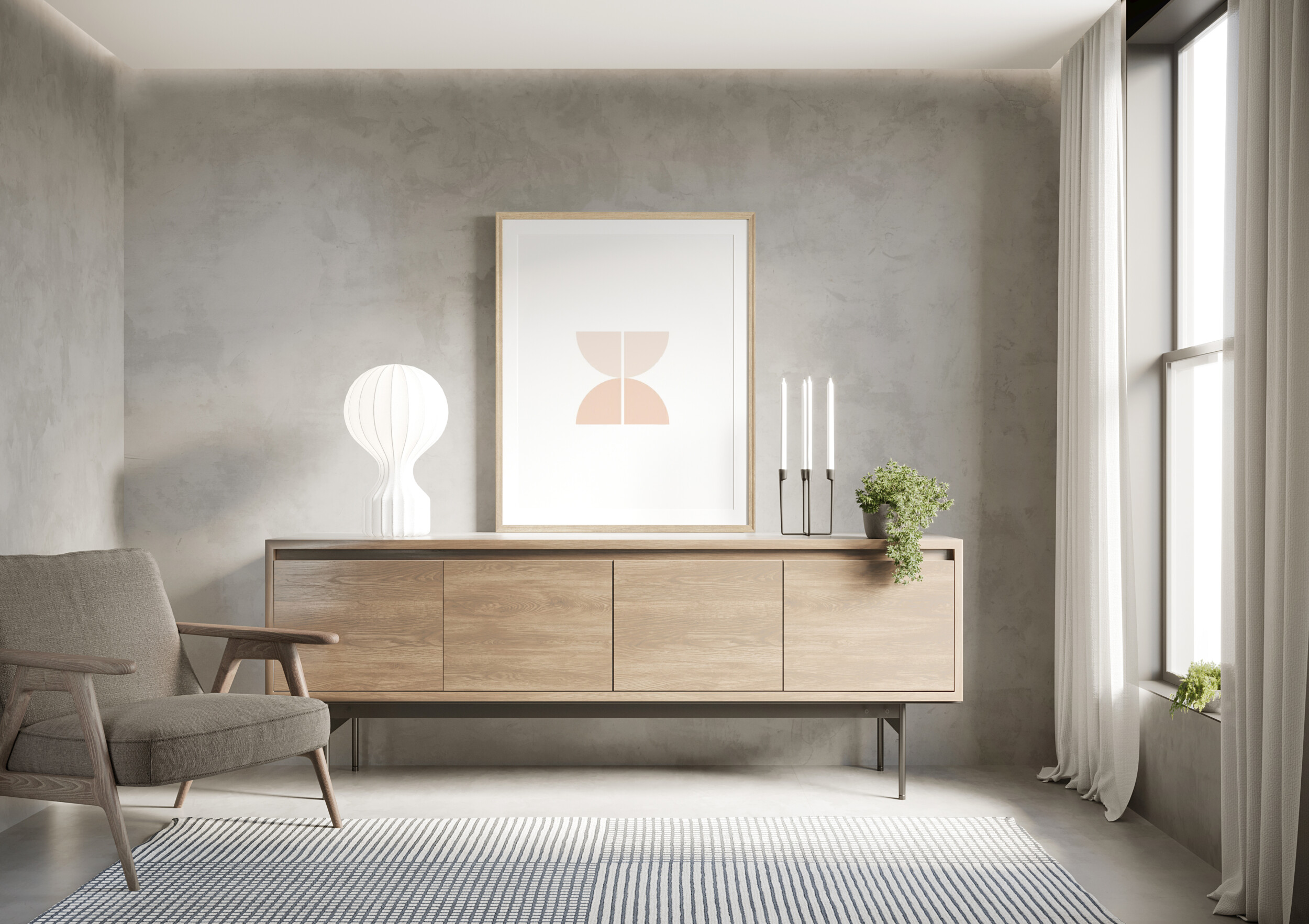 The features of a credenza
A modern credenza is typically low and long in shape with plenty of surface space to boot. The surface resembles that of a standard table, and they have short legs, which resemble the general silhouette of most cabinet and drawer units. It makes for a great furniture piece as it can be used for storage in offices and homes while providing workspace and stylishly concealing what's inside.
What is a credenza used for?
Many people relegate the uses of credenza furniture to office settings. But in reality, a chic and unique credenza can be useful in the home as well. In many private homes, an all-white credenza is usually preferred because of the uniquely minimal aesthetic beauty it can radiate. A credenza is mostly used in the dining room of a home as a means of storing and displaying tableware, glasses and other items used for events, serving food, and entertaining guests over for a visit. Its vast and wide storage space underneath its surface is also useful in any room for keeping items that do not need to be left out at all times, or for ones that didn't fit anywhere else.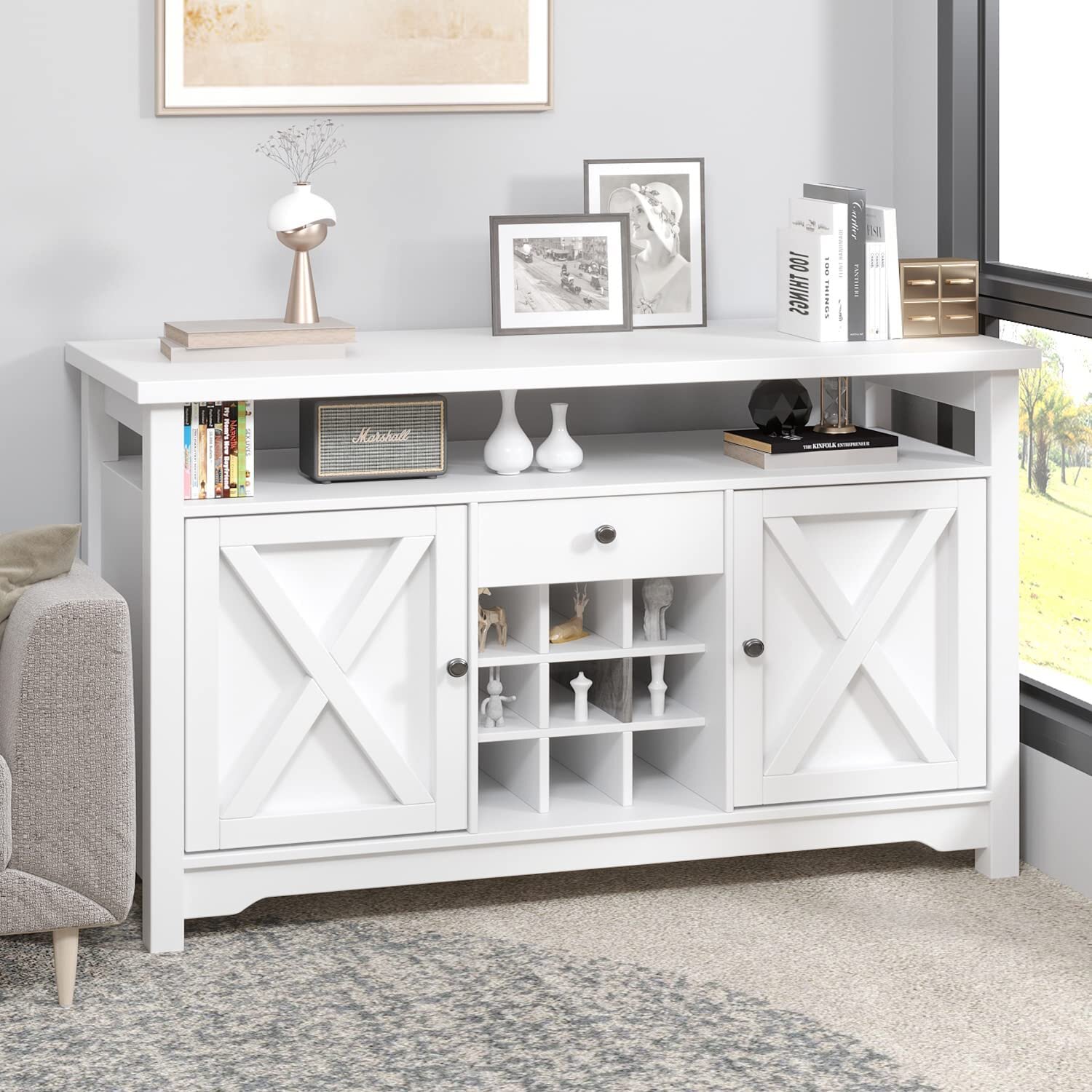 In an office, this essential furniture piece is often used as an additional storage facility for keeping stationary, and for organizing files and papers frequently used frequently in an office. The drawers and cabinets can provide an additional workspace for filing and organizing paperwork according to the category that they belong. Hence, the office can be kept tidy and in good standing everyday since everything will have a designated spot that's easy to manage. Making a credenza a truly versatile piece of furniture to consider for any space.
What are the benefits of the credenza?
The primary benefit of credenza furniture is the stylish way it provides additional storage space in a home and office, along with the fact that its a bit more unique and less often seen. Plus, since they are low-lying, if you need more storage surfaces, you can always have floating shelves installed above it to do just that without having to spend a small fortune.
In the home
The flat surface area, clean edges, smooth lines, sleek silhouette, and the fact that a credenza can be placed easily against any wall makes it an ideal TV stand in the living room of a home or the perfect spot to display cherished collectibles and decorative extras. You can also take advantage of the ample storage space or cabinet area a credenza provides at the bottom for storing things like books, CD's, cassettes, and a DVD collection, as well as remote controls and just about anything else that you don't always need out but need in close enough reach.
In most living rooms, a desk and credenza are also often used as a way of displaying sound systems to keep the party going while serving as a focal point and gathering spot in the room.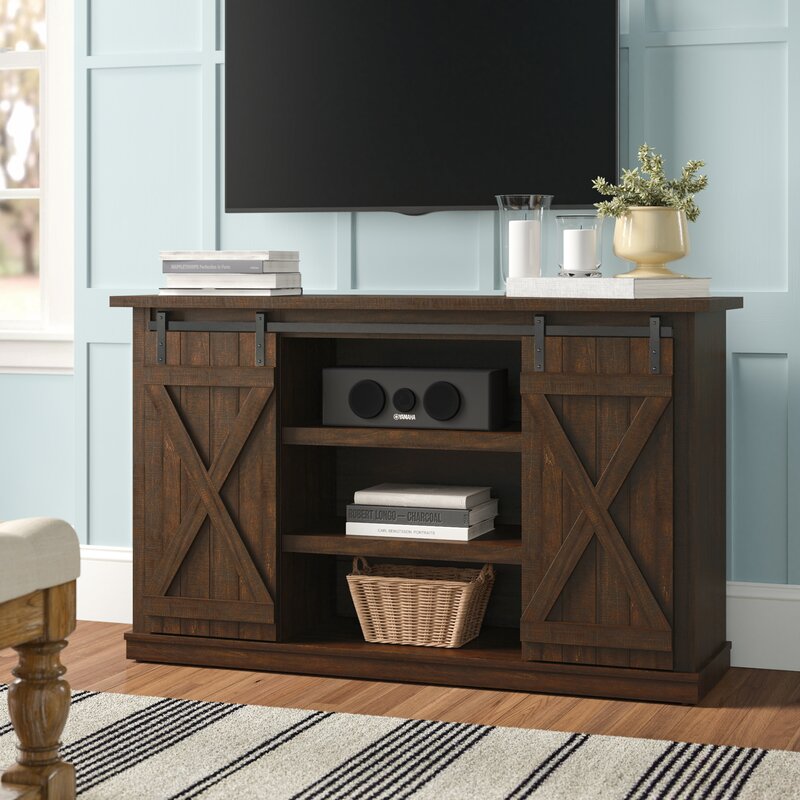 In the dining room, a modern credenza can be used to store and display a set of dishes, serving vessels, glasses, and utensils used for serving food and drinks. Whenever you are having a party, use your dining room credenza to organize and hold plates, napkins, and other essentials when needed. Place it close to where the food and drinks are to be served, so you won't find yourself going to pick items up frequently from your kitchen.
If you have items that just don't seem to fall into place or are always flying around because of their lightweight, arrange them carefully inside your credenza furniture in smart storage containers to keep everything organized.
Generally, a modern credenza helps your living room space stylishly stay tidy and organized. And again, they also make for a great way to keep the items that you don't frequently use out of sight.
In the office
Not surprisingly, a modern credenza is just as functional in the office as it is in the home. Aside from the fact that it can double as a desk or extra surface space to work on, it offers more workspace too, especially when you are working on a large project with books and paperwork stacking up. Its usefulness during meetings also can't be overemphasized. It can be used for organizing reports, handouts, and other files for easy access and coordination, and you can place it conveniently by the side of a conference room(even better if yours has casters for an easy move around the office).
An office credenza will also help you free other furnishings from files and paperwork that may constantly drop down and litter the entire office space. Stylishly decorate your credenza with flowers, lamps, and other personal touches to elevate the aesthetic look of your office building while ensuring that it remains unique to you.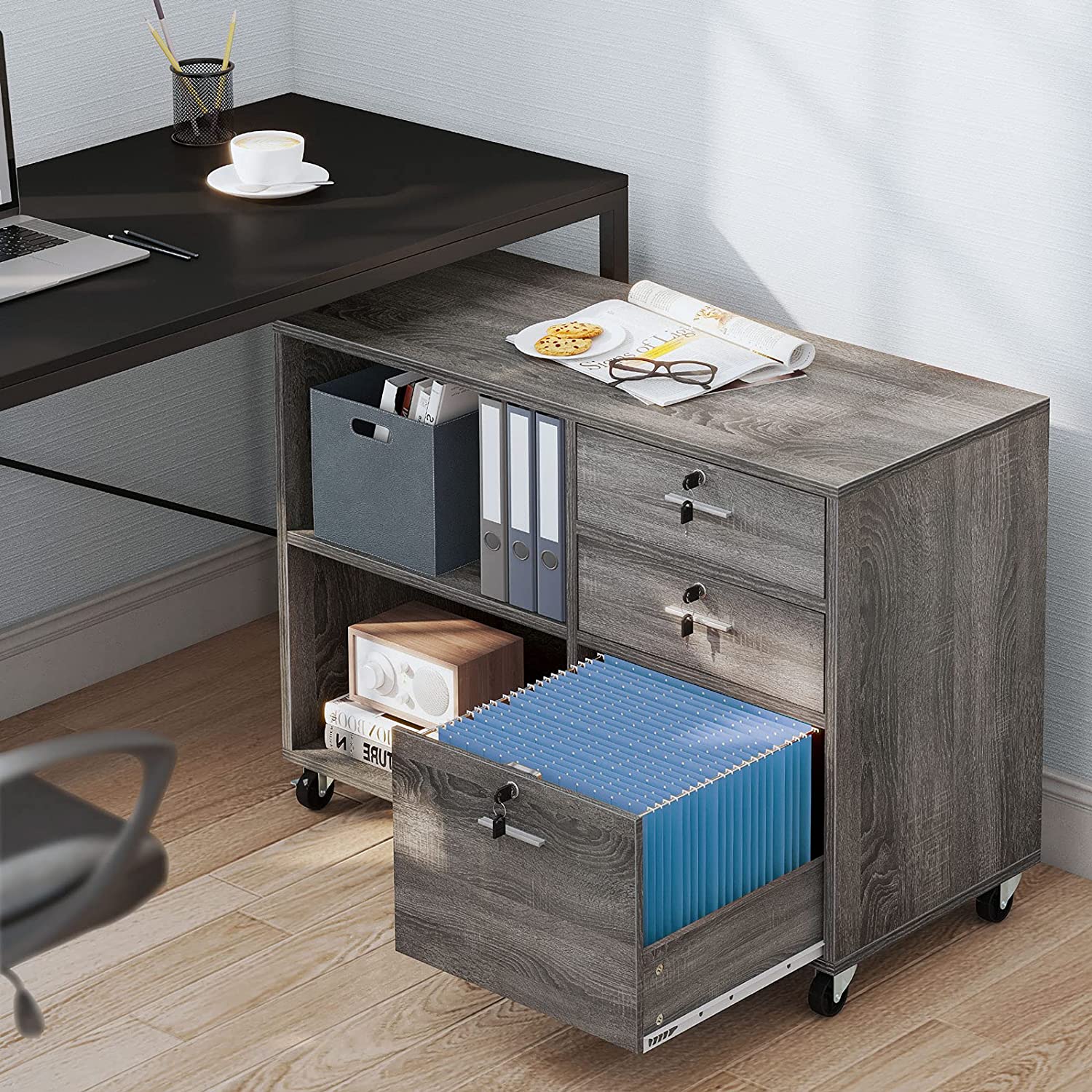 One more unique way it is commonly applied in modern office decor is by using it to decorate the front office space or reception hall. You can place magazines, newspapers, and other articles on its sleek, flat top for visitors entering your business premise to read while they wait for their turn in an appointment schedule.
A credenza is a beautiful piece of furniture that serves incredible purposes. Whether it's used in the home or the office, there is no end to the way you can customize this essential piece of furniture to fit into your daily needs. As you use it, remember to appreciate its unique origins and do take note of some of these incredibly chic favorites of our interior designers, as featured below.
Hervé Van Der Straeten Borderline Console
The multi-media artist, jeweler, and furniture designer's Borderline console and range of out-of-this-world avant-garde furnishings make Hervé Van Der Straeten's eponymous line one of the most unique, and unforgettable of them all.
In fact, his furnishings are so over the top otherworldly, they can bring a room to life all on their own. Just imagine how many conversations his Borderline unit will be sure to inspire in your home or office for years to come.
Kelly Wearstler Almont Credenza
Another endlessly impressive furniture and interior design stalwart, our firm is always buzzing with news about Kelly Wearstler's latest additions to her label thanks to their unexpectedly bold, provocative, and exaggerated takes on Art-Deco styling.
Take her Almont credenza, for instance, its unusual silhouette, oversized scale, and visually interesting checkerboard design are certain to intrigue anyone the second they walk into a room. Whether its something as practical as a hand mirror, or something extra like a decorative accent piece, expect a piece from Wearstler to radiate with effortlessly cool allure.
Fendi Casa Symi Credenza
With a two-tone colorway and unexpected end cabinets, Fendi Casa's Symi credenza brings with it a hardy minimal spirit that boasts a vague nod to the decadence of '70s interior design.
Its also a bit smaller in scale than our other favorite credenzas featured here, which makes it perfect for small living rooms.
Armani Casa Julian Credenza
Another unexpected silhouette and take on a traditional credenza comes way of Armani Casa and the design firm's Julian model that features extendable arms that are perfect for serving extra guests.
And its handsome design and fuss-free details will keep it looking timeless in appeal for generations to come.
Ligne Roset Cineline Credenza
When it comes to minimal white furnishings with a nod to Scandinavian minimalism, it can be challenging to bring in pieces that are still unique in design.
But thanks to Ligne Roset's Cineline credenza with its juxtaposed front, you get both the practicality of exposed drawers for cutlery and linens combined with a cabinet faced portion that will lend a space just the right amount of attractive asymmetry.