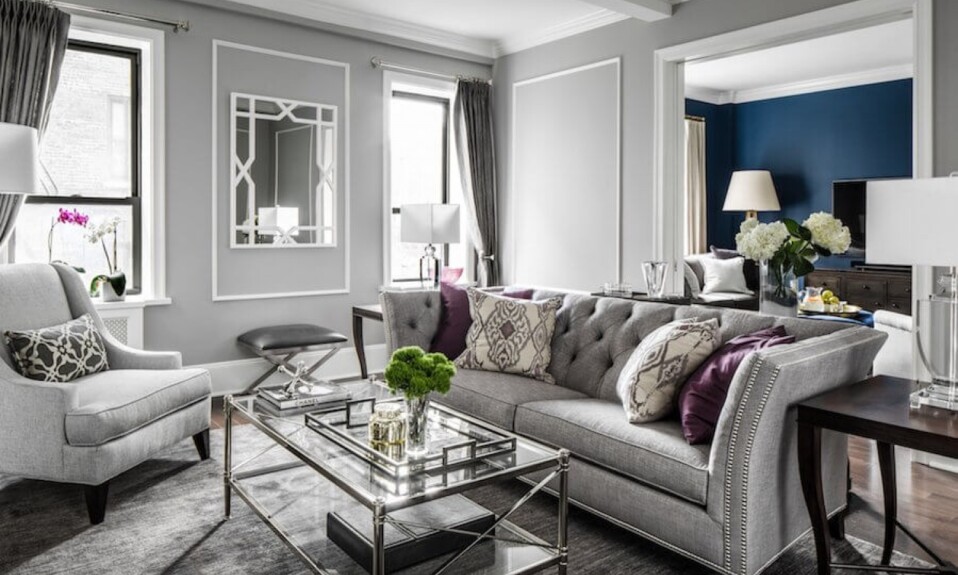 Decorating a rental on a budget can always be a challenge, but thanks to Décor Aid interior designer Jenna O, she created a forever-chic wanderlust vibe celebrating our client's collection of far-flung objects that'll look great anywhere they move in the future.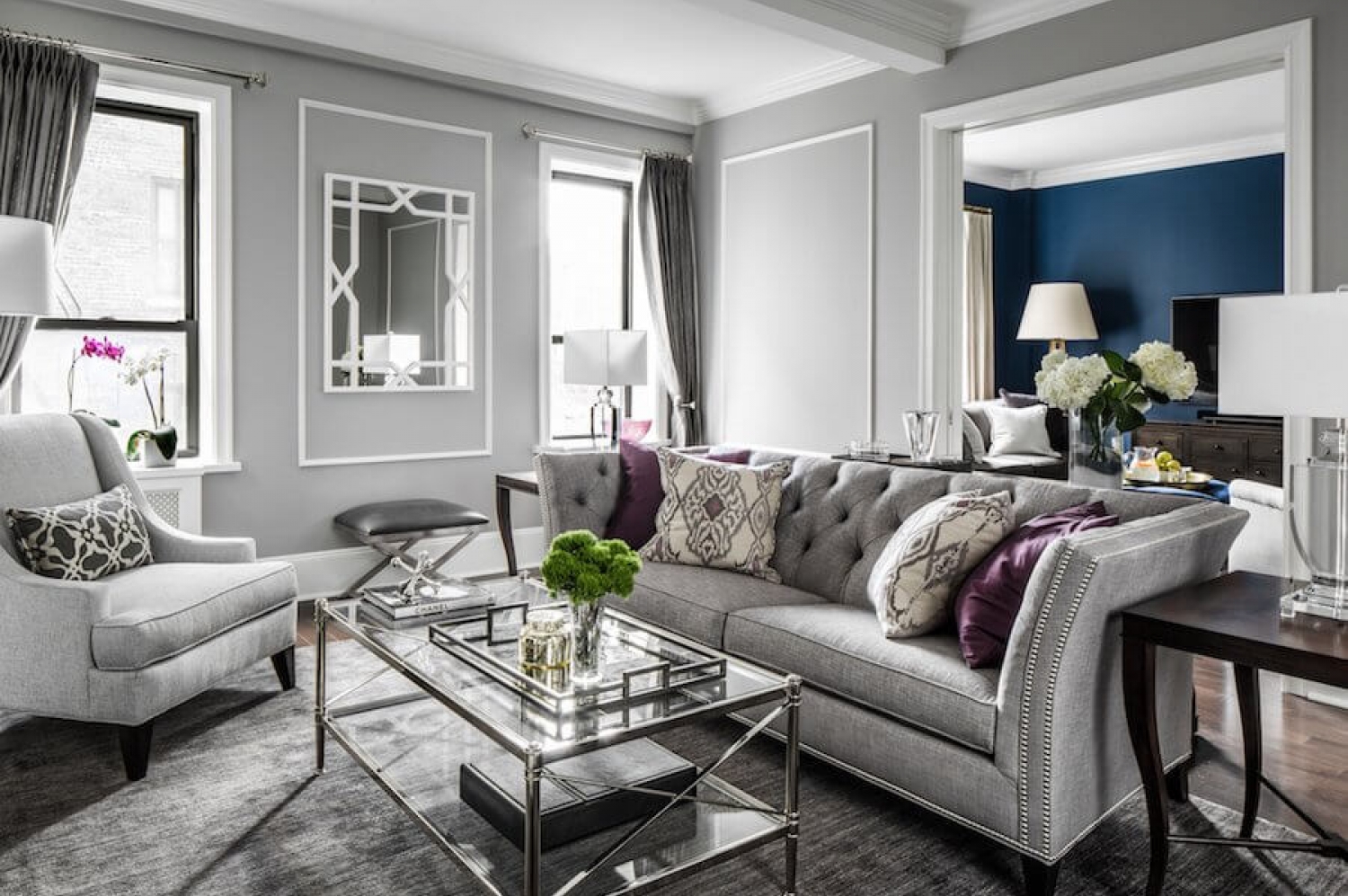 For their brownstone in Hell's Kitchen, it was key to fit a salon-inspired entry and seating area for greeting guests and entertaining that could fill a stylistic void that the other rooms in their home were short on. Our client being a well-traveled journalist with an expansive roster of getaways under their belt, had an inspiring collection of interesting objects, books, and boxes collected over time – many with a Chinese and Eastern bent about them. And Jenna set about to update the feel throughout while modernizing it without being too literal.
She began the design process by sourcing drapery fabric as after seeing their initial influences, she wanted to bring in a delicate floral print for a harmonious feel. Once she found the right print, the palette stemmed from there for the rest of the space.
Taking a cue from the many Eastern-inspired influences already throughout their home, Jenna brought in more substantial elements like a Chinoiserie console table that she then paired with more timeless, modern furnishings.
And since the space already boasted high-ceilings and a sun-drenched feel, she worked to bring the eye upwards while highlighting the charming view outside. Extra-long custom Chinoiserie printed drapes that can be easily transferred and hemmed for their next home along with a Chinese-inspired end table, and an oversized paper lantern were brought in to create needed drama in this otherwise soothing space.
Modern touches came way via a subtly textured cream half-moon sofa, rich teal tub chairs, and a live-edge marble coffee table. This helped make way for a stylishly cozy seating area to enjoy daily, have drinks with guests, and serve as an entry parlor in a way that was minimal and fuss-free. And since painting their walls was out of the question, the palette was based around tonal neutral hues with a single pop of color through the deep teal chairs that play off of the statement-making printed drapes.
A pair of mirrors were used to anchor the area above the sofa and besides their cherished decorative accessories, almost all of the furniture, art, custom-made lighting, and window treatments were all new additions to their home.
The paper lantern was another savvy idea Jenna had since our clients are renters as it easily plugs in, which is great for avoiding the hassle and expense of having to hardwire a lighting fixture. And since the floors were cold stone tiles, she also sourced a customized seagrass rug to soften the room and have something more sumptuous and durable for their children and animals underfoot.
To complete the space she hunted for decorative accessories and art last as finishing touches. She scored a selection of intriguing art pieces to incorporate in the space, including a set of four vintage Chinese prints from the 19th Century that were installed around their television.
All in all, the outcome of the space remains a testament to the virtues of great design and its place in a space of any size, rental or not.